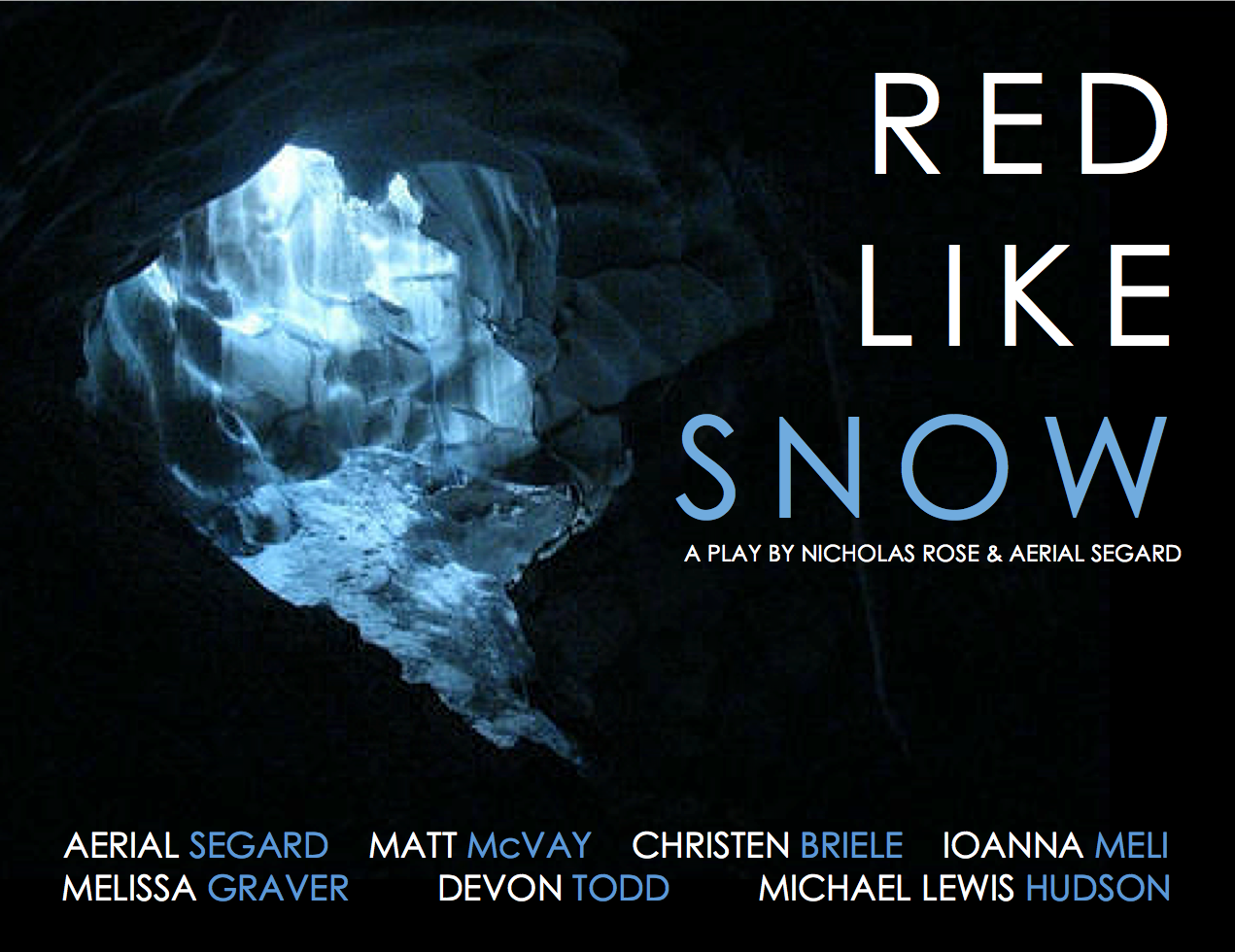 Come out and support New York Film Academy graduates as they put on a new play, Red Like Snow, which is running now through September 14th at the Brick House Theatre in North Hollywood. Set in modern day, Red Like Snow is a dark thriller that takes place three days into a five-day climb on Mount Rainier, Washington. The story follows seven ice climbers, including Alex, the young, new, hotshot climber, Monica, the veteran climber who has become a celebrity in the field, two frat boys, a young couple new to the sport, and their travel guide, who survive a fall, high in the mountains, only to be trapped at the bottom of a very dangerous cave after falling through the ice. With the elements at their back, it doesn't take long for them to realize that there is more to fear than a lack of food, warmth and water.
NYFA cast and crew members:
Aerial Segard (Actor, Co-Writer, Co-Producer)
Christen (Briele) Stroehlein (Actor)
Ioanna (Meli) Sourmeli-Terzopoulou (Actor)
Nicholas Rose (Director, Co-Writer, Co-Producer)
General admissions tickets can be purchased for $15 cash at the door or online here.
Students may purchase tickets for $8 cash at the door (must show NYFA ID).
We hope to see you there!
by nyfa