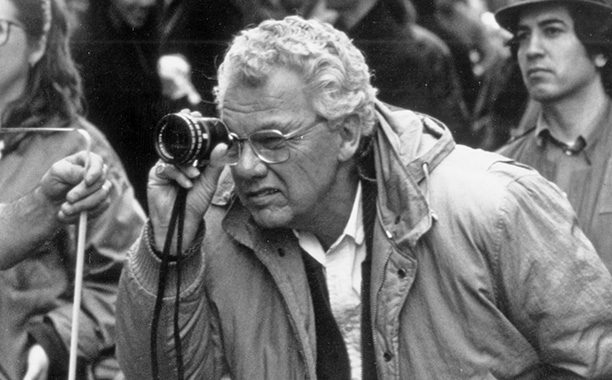 A cinematographer occupies a unique position in the creation of a film in that he or she must translate a director's vision into shots that are both in service to the story while injecting his or her own vision into the film. Renowned cinematographer Gordon Willis, who died on Monday at the age of 82, perfectly captured this tension when he said a director of photography's (DP) duty is to "fit the punishment to the crime," meaning that a DP should render the material in an aesthetic manner that marries his or her own unique perspective in service of the film. To say that Willis accomplished this goal is an understatement as he was responsible for pioneering a style of 35mm cinematography that became synonymous with the golden era of Hollywood film in the 70s, working closely with three of that decade's most notable auteurs—Alan J. Pakula, Francis Ford Coppola, and Woody Allen.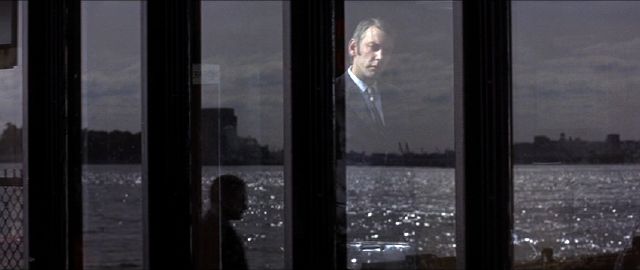 Starting his career as a DP with 1970's End of the Road, Willis first came to prominence in Pakula's neo-noir thriller Klute in 1971. Throughout the film, Willis makes use of long shots and unusual zooms and angles to essentially estrange the viewer, creating an unsettling mood through his imagery. In addition, Willis started to flex his more innovative and ambitious muscles. For example, in one scene the film's protagonist Peter Kable stares outside his window upon the city when the camera effortlessly moves forward and appears to almost drop out of the window to create a dizzying shot that uses the building's massive height, leaving viewers scratching their head at how such an impressive shot could be made to look so effortless.
Having served as the cinematographer on Coppola's Godfather trilogy, The Godfather was a watershed moment not just in Willis's own career, but for cinematography as a whole. The film's opening scene is famous for its reserved use of light as the film's bright wedding scene contrasts with Vito Corleone's dimly lit office in which Marlon Brando's eyes are almost completely obscured. It was this film that earned him the nickname of the Prince of Darkness as he parted with many of Hollywood's conventional lighting techniques in favor of heavy underexposure and an orange palette that would become a hallmark of subsequent period films.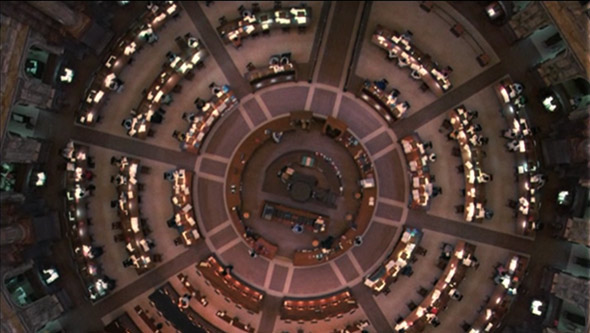 Willis was never afraid of using inventive and new techniques to create the right tone for the films he worked on. One incredible example of this was his re-teaming with Pakula for All The President's Men in which he placed a winch he placed in the dome of the Library of Congress, allowing a remote-controlled camera to film a full view of the library in a single shot. Throughout the film, his mastery of light is seen as the above shot, showing the library cast in natural light, with the shadowy world of darkness, as exemplified in the under-lit scene in which Robert Redford meets with Deep Throat in a menacing parking garage.
Having first hooked up with Allen in 1977's classic Annie Hall, his camera work in 1979's Manhattan served as a love letter to his hometown. Filmed in a 2:35:1 anamorphic black and white format, Willis managed to help make a modern tale of romance look positively timeless; just take the film's opening sequence in which iconic sights of the city are fantastically shot and paired with George Gershwin's "Rhapsody in Blue." But if one is to call to mind one particularly memorable shot from the film, it would undoubtedly be the scene in which Allen's and Diane Keaton's characters sit on a park bench and gaze at the Queensboro Bridge cast against a foggy dawn. Willis chose to emphasize the gigantic nature of the city, which can often make its inhabitants feel like ants, as the viewer only sees the backs of Allen and Keaton, creating a definitive statement on the beauty of both the city and love.
Remarkably enough, Willis was never nominated by the Academy for any of his work in the above films—although he did receive an honorary Oscar in 2009—but in the hearts of cinephiles and cinematographers alike, his work will continue to inspire and evoke awe for the foreseeable future.
by nyfa