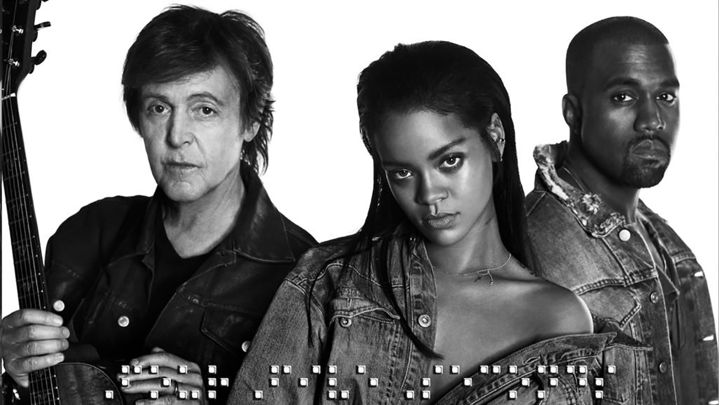 The internet is abuzz today with news of the release of Rihanna, Kanye West, and Paul McCartney's new music video for "FourFiveSeconds". This video comes out just a month after the release of "Only One", another collaboration between Kanye and McCartney.
The song will be featured on Rihanna's new album; her first since 2012's "Unapologetic." And interestingly enough, it will appear on Kanye West's new LP as well.
Rihanna and Kanye take care of the vocals wall McCartney provides the backdrop as he strums away on his acoustic guitar in the background.
There is also a lot of denim, which was apparently Kanye's idea. And it fits, because as Rihanna describes it, denim is "classic, it's iconic – just like The f*****g Beatles."
All of this comes together rather nicely. And the style of the video matches the song, very minimalist.
The look and aesthetic style of a music video are essential to communicating the feel and message of the song. And this is something the New York Film Academy definitely focuses on during our 1 Week Music Video Workshop.
The performance we see here should also translate well to the stage. And there is good news for fans of the song and/or the music video, as Paul McCartney confirmed via Twitter that the trio will be performing at the Grammy's this Sunday, February 8th.
by nyfa