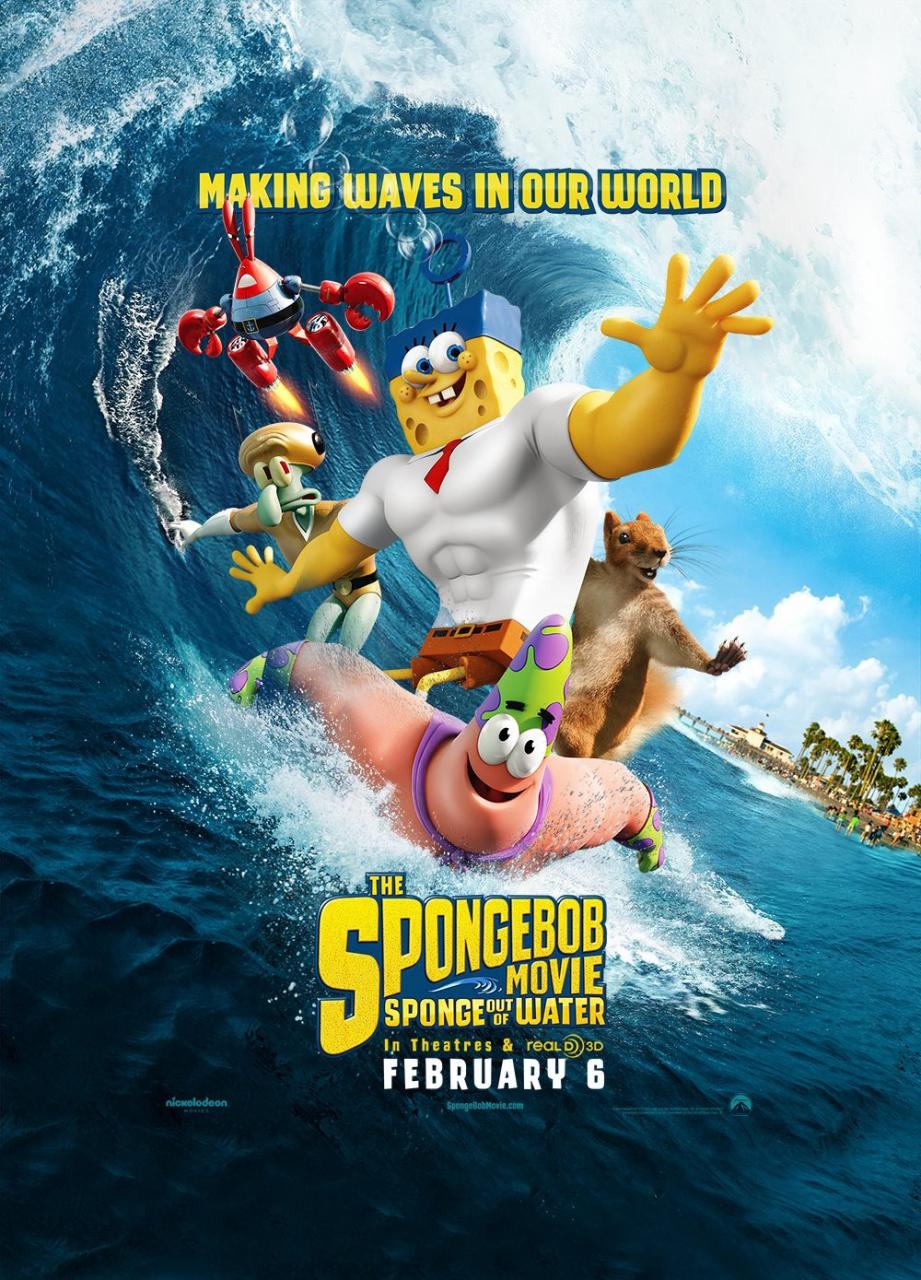 Ever-popular Nickelodeon character SpongeBob proved that he still has massive drawing power as The SpongeBob Movie: Sponge Out of Water topped the weekend box office with a whopping $56 million, easily dispensing with the weekend's other big new releases, Jupiter Ascending and Seventh Son.
The troubled Jupiter Ascending, which was originally planned for a summer release before it was moved to February, is the third film in a row by The Matrix directors Andy and Lana Wachowski to fail to make an impact at the box office, bringing in $18 million. The film, which cost $179 million to produce, follows the directors' Cloud Atlas and Speed Racer, which both flopped.
Meanwhile, Legendary's beleaguered Seventh Son lived up to analysts' dismal projections bringing in only $7.2 million. The film, which stars Julianne Moore and Jeff Bridges, cost $95 million to make.
In contrast to the disappointing debuts of Jupiter and Son, American Sniper proved to still have very healthy legs, grabbing up $23.3 million in its fourth week of wide release, bringing its domestic total to $282.3 million, making it the third-highest grossing film of 2014 in the US.
The top ten films for the weekend of February 6-8 are as follows.
| | |
| --- | --- |
| The SpongeBob Movie: Sponge Out of Water | $55,365,012 |
| American Sniper | $23,289,113 |
| Jupiter Ascending | $18,372,372 |
| Seventh Son | $7,217,640 |
| Project Almanac | $5,232,672 |
| Paddington | $5,220,940 |
| The Wedding Ringer | $4,719,532 |
| The Imitation Game | $4,687,391 |
| Black or White | $4,537,267 |
| The Boy Next Door | $4,111,835 |
by nyfa