Recently, New York Film Academy's own women's club, "Les Femmes du Cine" sponsored a trip to the 17th annual Women's Image Awards with club advisor Jesselin Berry. The evening hosted by Carol Leifer, best known for her writing on Saturday Night Live, The Larry Sanders Show, Seinfeld and Modern Family, was a star studded event that celebrated the incredible contributions of women in the industry. A seven time writer for the Academy Awards, Liefer reminded the audience that the award ceremony was like the Oscars except in this show being a man does not help you win.

With each award a central theme emerged of empowerment and women supporting women to move the bar on gender equality in the entertainment industry. Marti Noxon, first known for writing and producing Buffy the Vampire Slayer,  shared the perspective that, "It's so important that we fight back against the image of women that is unattainable and not real." This drive to show women as they really exist is a clear driving force behind her current shows Unreal and Girlfriends Guide to Divorce. Abigail Disney reiterated the theme in her acceptance speech for women of the year award in saying, "The entertainment industry exports a mythology of war and toxic masculinity. Nothing short of a revolution is acceptable… If we wait for gender parity, it will be 2095 before we get there at this rate."
Other notable awards went to Diary of a Teenage Girl, for best feature and best director went to Maya Forbes for Infinitely Polar Bear. Another highlight of the evening was listening to Lily Tomlin recount the evolution of the industry from the beginning of her career in Rowan Martin's Laugh In to her current role on Grace and Frankie while accepting a lifetime achievement award.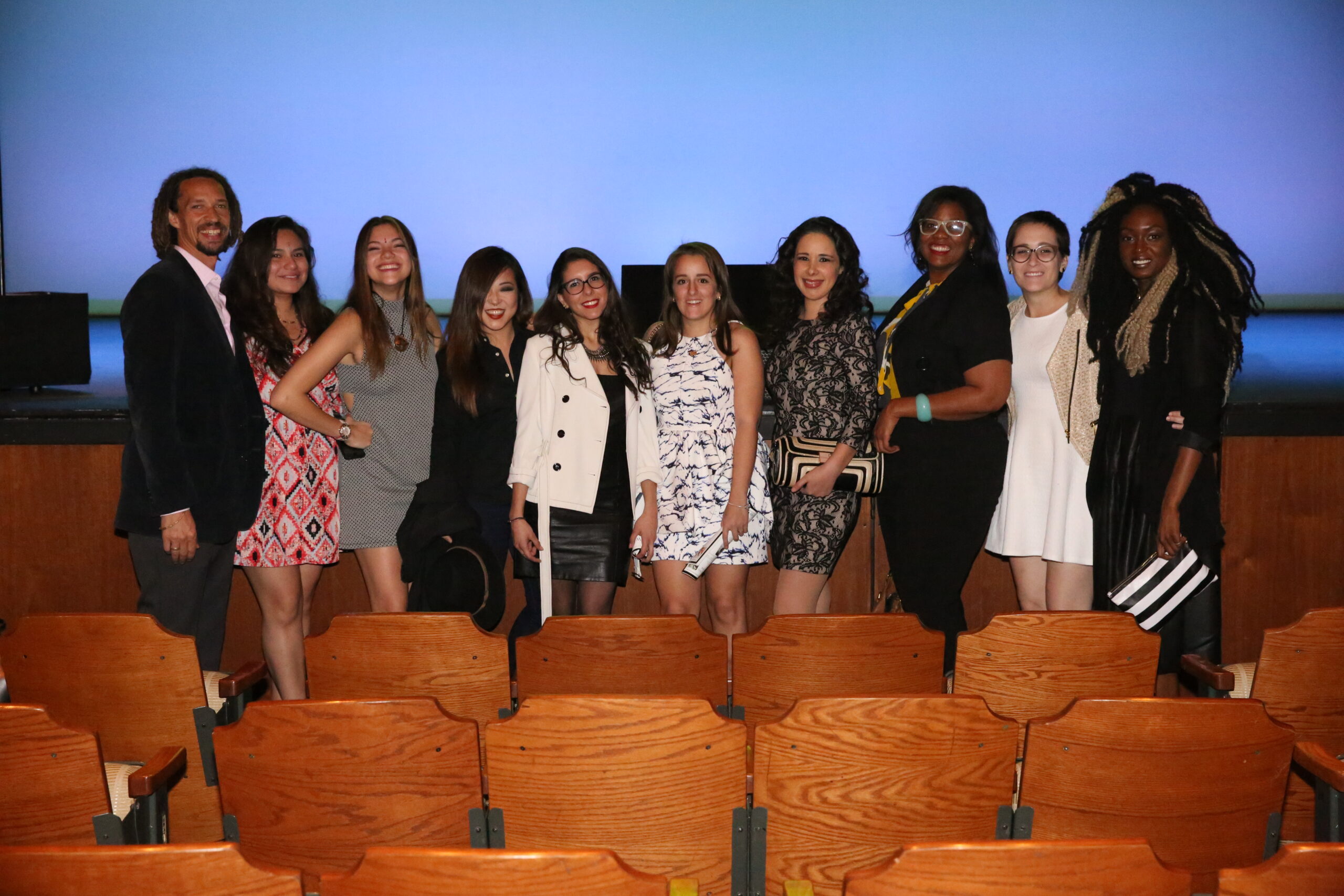 In the words of recent NYFA alum Mariana Robles Thome, "It was an incredible opportunity to be surrounded by amazing women filmmakers and to see how we can all be a strong part of the paradigm shift in the industry."
I hope that we all stand with Abigail Disney in recognizing that "the path to peace will not be achieved until the voices of women reverberate loudly in every corner of media."
NYFA students and alumni in attendance include:
Anastasia Reinhard
Krystina Olivia Christiansen
Vanness Diane Hughes
Diana Esperanza Trejo
Diana Valencia
Paula Neves
Mariana Robles Thome
Rumena Dinevska
Jessica Nave Serio
Mara Topic
Ariel Spaugh
Yara Ferreyra
Rafael Marques Thomaseto
Melinda Graves
by nyfa