VoyageLA, the flagship publication for Voyage Group of Magazines, is a media and city guide for Los Angeles that aims to authentically represent a wide variety of artists and communities, looking for outside-the-box ways to bring together the many different small businesses, independent artists and entrepreneurs, local institutions of LA.
It's no surprise that many of New York Film Academy's incredibly talented students and alumni have been featured on their pages, usually with personal and informative interviews. Here are the most recent NYFA artists who have been showcased by VoyageLA:
Dayana Espinoza
Recent 1-Year Acting for Film grad Dayana Espinoza has a knack for landing roles in quality films–she's appeared in award winners Outlandish (Winner – CKF International Film Festival) and The Rosy Summer Day (Best Fantasy Film – Los Angeles Film Awards; Best Short – Top Short Film Festival; Best Women Short – Indie Short Fest; Best Director – Independent Shorts Awards; Best Director – Festigious International Film Festival) as well as Invisible Murderer, which was nominated in the Indie Short Fest for both Best Original Story and Best Film Noir Short. Espinoza, who was born and raised in Peru and has been recently interviewed by both VoyageLA and Film Daily, is currently represented by two agencies and recently worked on her first SAG-AFTRA project.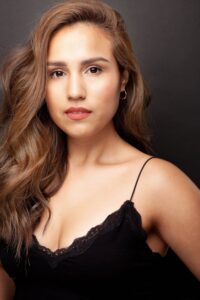 Joseph Ford
Current BFA Photography Joseph Ford has been hired to shoot Instagram influencers including Blac Chyna and Brittany Renner, and has recently shot photo coverage of the Amazon float for the 2019 SF Gay Pride parade. The Marines veteran talks about his fashion photography company and the path that led him to NYFA-LA and beyond.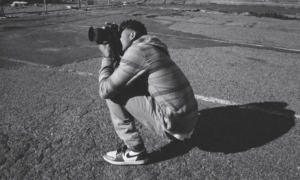 Saana Laigren
In her interview with VoyageLA, 1-Year Acting for Film alum Saana Laigren talks about how she first got into acting during her childhood, and about the internal struggles she's faced while trying to create a career in the arts. In the end, though, her path ultimately led to her following her dream, and she's recently won Best Foreign Actress at Chandra Khamini International Film Festival.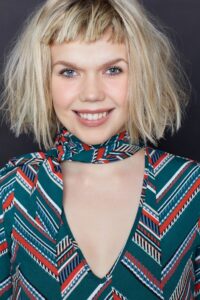 Alice Rehemutula
VoyageLA calls MFA Producing alum Alice Rehemutula a "trailblazer" in an interview that charts her unconventional path from a Muslim province of China to Shanghai to Hollywood. Rehemutula found great success overseas as a performer, including appearing on China's Got Talent, but she also has a passion for working behind the camera, earning her Master of Fine Arts in Producing from NYFA's Los Angeles campus.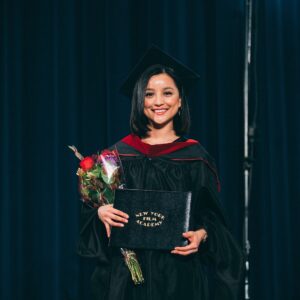 by nyfa