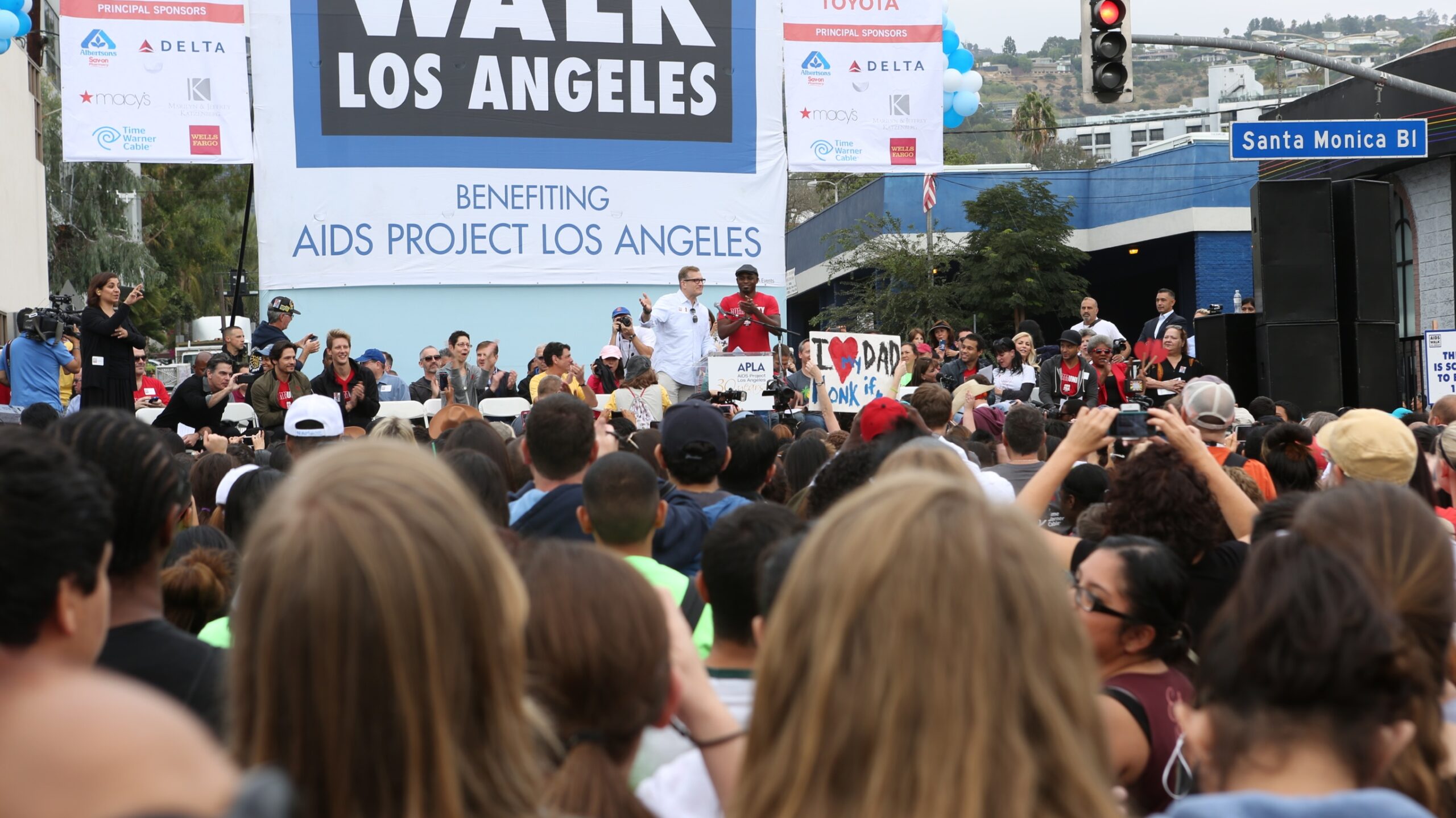 On Sunday, October 13, dozens of staff, faculty and students from New York Film Academy joined a crowd of 25,000 for the 10K LA AIDS Walk. Since its inception in 1985, AIDS Walk Los Angeles has benefited AIDS Project Los Angeles (APLA), a service organization dedicated to improving the lives of people affected by HIV disease, reducing the incidence of HIV infection and advocating for fair and effective HIV–related public policy.
This year, Drew Carey and the always-resplendent Richard Simmons helped rally the troops as thousands took to the streets and proved that people really do walk in LA. (And, in the process, raised more than $2 Million for APLA!)
Braving early morning shuttles, road closures and the overwhelming desire to sleep in, Team NYFA made its presence known at AIDS Walk. Team co-captain Sara Blindauer led the charge while two-year-old Judah Conner pushed co-captain Eric Conner to reach the finish line. Thankfully, AIDS Walk's volunteers enabled the team to go strong via water, snack bars, popsicles and Cheetos!
With the help of star fundraising students like Amanda Vanucchi & Arndt Werling and the generosity of the school's faculty & staff, New York Film Academy is one of the AIDS Walk's top five fundraising Universities… and rising.
To donate to our team (till Nov 8) or learn more about AIDS Walk, visit: http://awla2013.kintera.org/nyfa.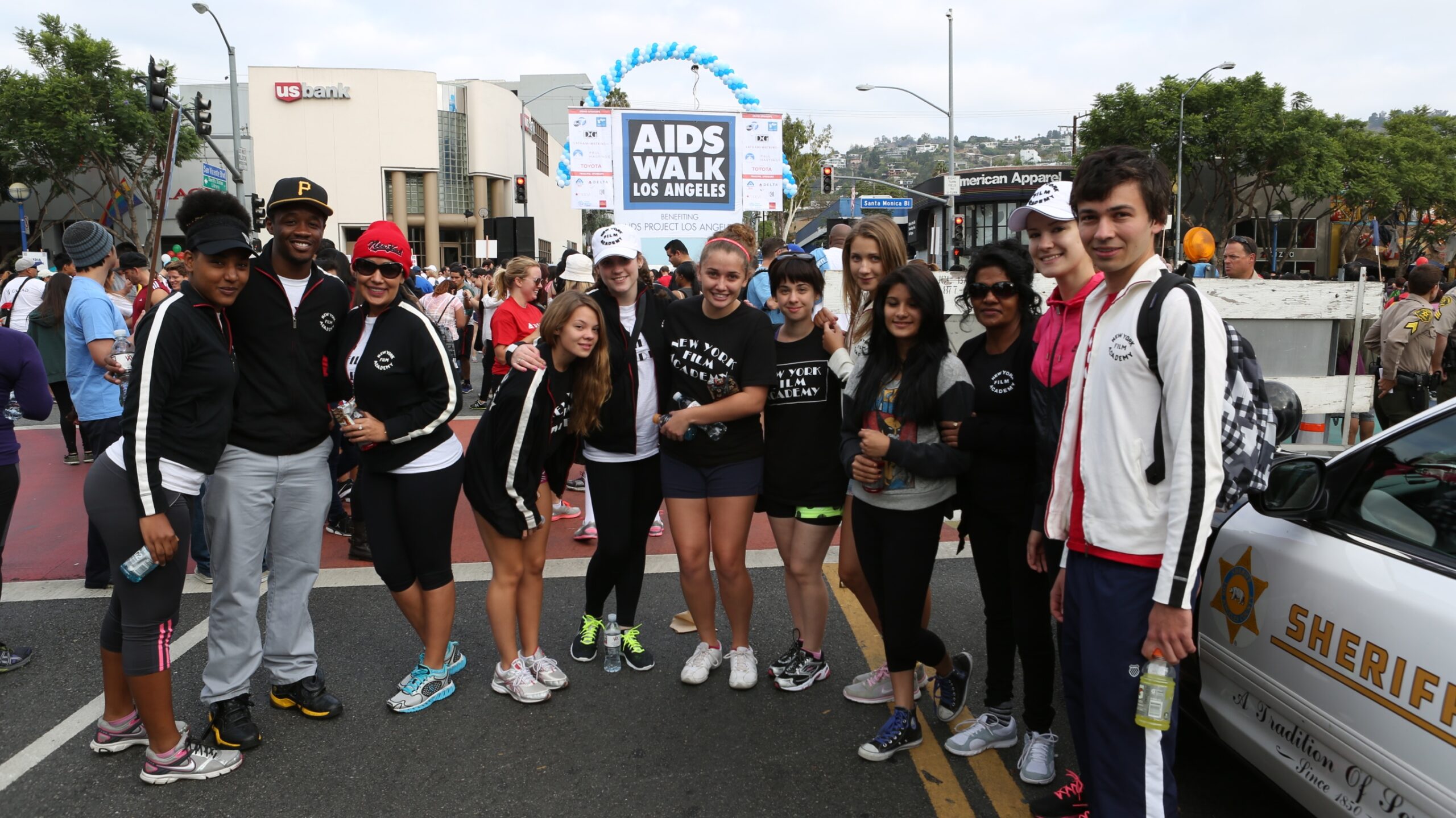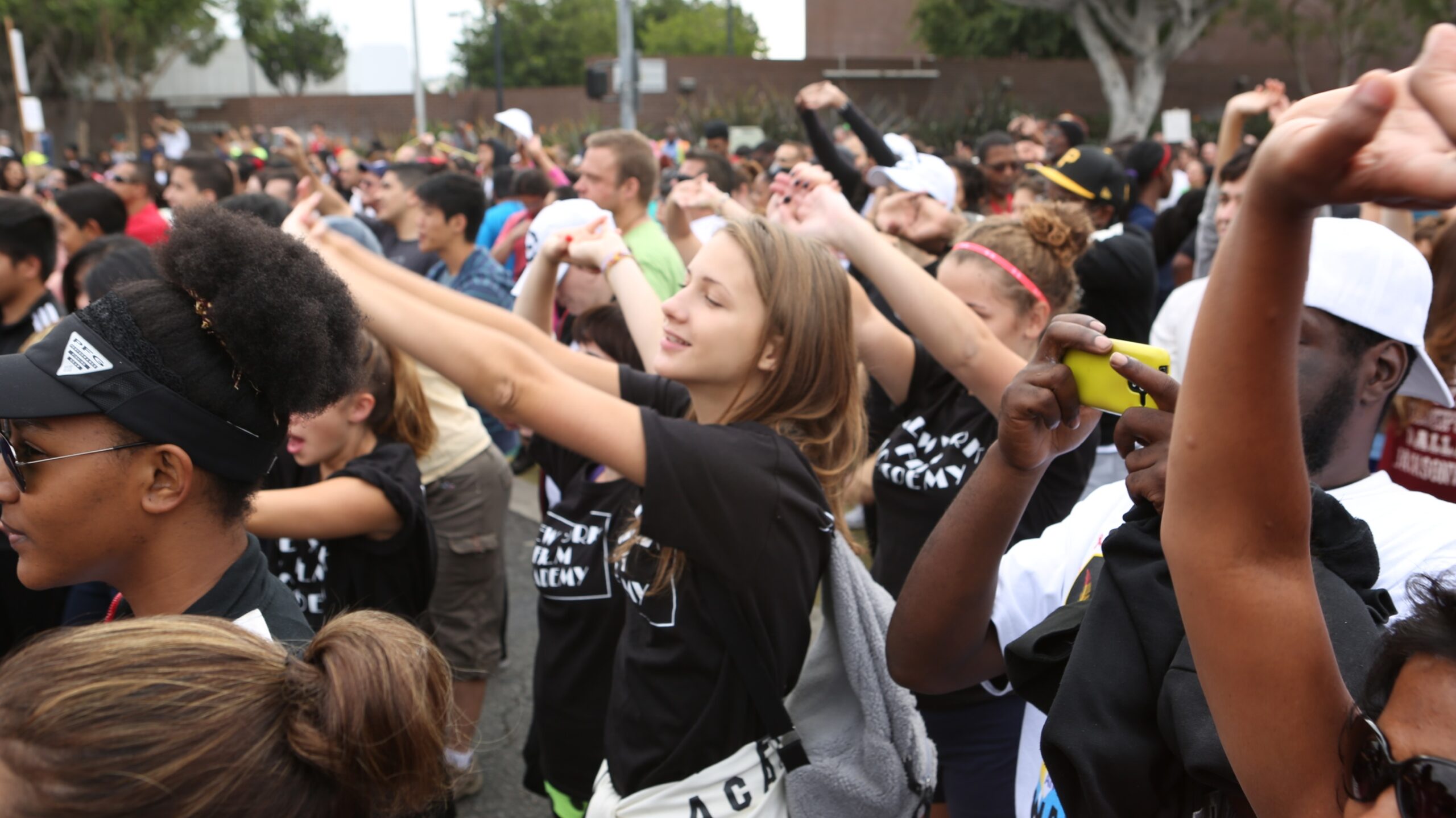 by nyfa