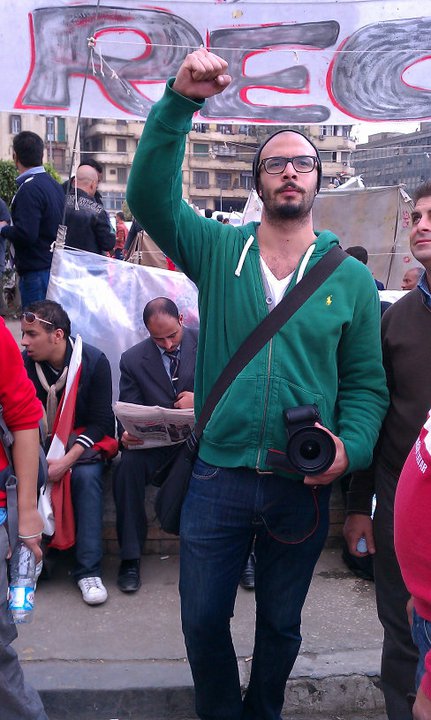 Congratulations to Mohamed Hamdy, New York Film Academy Documentary graduate and Cinematographer of the much anticipated, The Square, which premiered at The Sundance Film Festival! The Square, a new film by Jehane Noujaim, looks at the hard realities faced day-to-day by people working to build Egypt's new democracy. Catapulting us into the action spread across 2011 and 2012, the film provides a kaleidoscopic, visceral experience of the struggle. Cairo's Tahrir Square is the heart and soul of the film, which follows several young activists. Armed with values, determination, music, humor, an abundance of social media, and sheer obstinacy, they know that the thorny path to democracy only began with Hosni Mubarek's fall. The life-and-death struggle between the people and the power of the state is still playing out.
In February 2011, Egyptian, particularly young one, showed the world the way people demanding change can drive an entire nation to transformation. The result was a profound movement toward democracy that is still evolving across the Arab world.
Hamdy shot over 500 hours of the Tahir Square revolution as he lived it, and ended up the Cinematographer of Jehane Noujaim's new documentary made from inside the Tahir Square revolution by young Egyptians who were (and still are) part of it.
"Aside from Hamdy's excellent cinematography, my favorite thing about The Square is that it is about and by people who lived it – and are still living – the revolution," said NYFA Documentary Chair, Andrea Swift. "Hearing their voices, rather than that of third party reporters, makes this the most immediate and important accounting of the one seminal events of our century. Not to mention, it's the best."
by nyfa