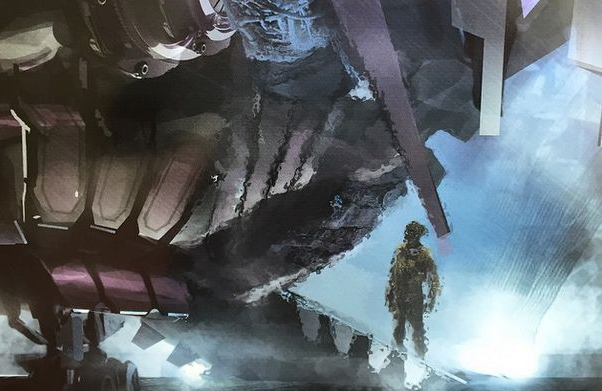 Big news from the Apocalypse this week, or rather, X-Men: Apocalypse, the highly anticipated sequel to last year's X-Men: Days of Future Past. Director Bryan Singer tweeted some production art that raises more questions than it answers, a beautifully painted image of Wolverine being dwarfed by a giant machine? Another theory is that the figure is the title villain, the super mutant Apocalypse, and the mechanical work depicted is his intergalactic Ship.
In other news, the sequel has added to its cast and continued its trend of recasting popular characters from the original trilogy with much younger stars. The role of Nightcrawler, the blue, devil-eared teleporter played in X-Men 2 by Alan Cumming has gone to Kodi Smit-McPhee, the young co-star of The Road, Let Me In, ParaNorman and Dawn of the Planet of the Apes. He joins Oscar Isaac, star of Inside Llewyn Davis and the upcoming Star Wars Episode VII, as well as returning cast members Jennifer Lawrence, Michael Fassbender and Nicholas Hoult. Nightcrawler isn't the only mutant getting a younger reboot—the film has already announced its recasting of Cyclops, Storm and Jean Grey with Tye Sheridan, Alexandra Shipp, and Game of Thrones' Sophie Turner.
The younger casting makes sense—the film will take place in the 1980s, before the timeline of the original X-Men trilogy, and following the 1960s and 1970s settings of X-Men: First Class and X-Men: Days of Future Past, respectively. Considering Days of Future Past also retconned the entire franchise's history, we can expect other interesting casting announcements up until the release of the film in May 2016.
by nyfa