MEET NYFA's GUEST SPEAKER MODERATORS
Tova Laiter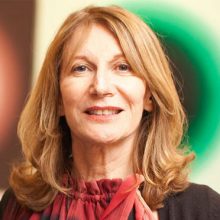 Hollywood Film and TV Producer, Film Executive and Curator/Moderator of NYFA 's Q&A-List, Tova Laiter, was first introduced to Hollywood on the set of Godfather 2, working with movie giants such as Francis Ford Coppola, Al Pacino, Robert De Niro, Robert Duval, Diane Keaton and James Caan.
From such a magnum opus of an opportunity, she soon became a part of the first wave of women executives in Hollywood studios, landing as VP at WB Studios, supervising a staff of 37. From there on, she became President of Freddie Field Production, supervising the development & production of Glory, for which Denzel Washington won an Oscar; became Co-President of Ron Howard's Imagine Entertainment, and President of Production at Cinergi Pictures, supervising the development and production of studio A-list movie star movies. Via her Avida Entertainment, Laiter has produced films at Warner Bros, Universal, Bravo, and NBC among others. Her MTV/Paramount hit movie Varsity Blues is a QUIBI series.
NYFA's Q&A-List has hosted some of the most talented names in the business from actors, to directors, writers, managers and casting directors, including Marvel Chairman and Producer Kevin Feige, Steven Spielberg, Al Pacino, Adam Driver, Nancy Meyer, Beanie Feldstein, Seth Rogen, Cedric the Entertainer, J.K. Simmons, Jonah Hill, Edward James Olmos, Josh Brolin, Nia Vardalos, Alec Baldwin, Mena Suvari, Richard Dreyfuss, and Kathleen Turner, and many others.
Learn more about Tova Laiter and her NYFA Q&A-list guests here.
Liz Hinlein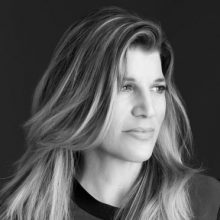 Liz Hinlein is an award-winning director and cinematographer. She is the moderator and curator of The 20/20 Series and is the Creative Director of Filmmaking & Cinematography at New York Film Academy.
Over the course of her career, Hinlein has made a name for herself in a traditionally male-dominated industry as a passionate, talented filmmaker and director of photography whose work has spanned the fields of feature film, advertising, music video and VR/AR/XR.
Hinlein's debut feature film, Other People's Children, earned several awards on the film festival circuit. Her visual expertise comes from a background of directing commercials and music videos for top brands, including Dove, Lifetime, Revlon, Gillette, Maybelline, A&E, and MAC Cosmetics. Additionally, Hinlein has created films for superstar musicians such as Mary J. Blige and Britney Spears, and has been commissioned to photograph Quincy Jones, Incubus, and Fishbone.
Hinlein has hosted events with through the NYFA 20/20 Series with innovative and forward-thinking creators including Tony Harris, Gretchen McGowan, Marcos Siega, Femi Odugbemi, Denis O'Hare, Piper and Stephen Kay, just to name a few.
Crickett Rumley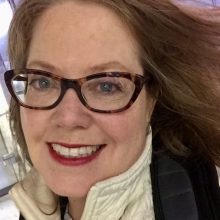 NYFA's Film Festivals Director Crickett Rumley has been traveling since the day she was born. She grew up in North Carolina and Alabama, did her junior year abroad in Bogotá, Colombia, completed her BFA in Latin American Studies at Rhodes College in Memphis, then finished her MFA in Film at Columbia University in New York.
Crickett caught the festival bug as a student attending the Telluride Film Festival, falling in love with its stellar programming and world-class guest list. She returned six years in a row as part of the production team, then worked for the Nantucket and LA Independent Film Festivals. While serving as a Senior Screenwriting Instructor at NYFA's New York and Los Angeles campuses, she also wrote and set up numerous screenplays, authored the young adult novel Never Sit Down in a Hoopskirt and Other Things I Learned in Southern Belle Hell, curated Unconsummated: Tales from the Annals of Incompletion at the Ebell, and regularly took the stage to tell stories for shows such as BUSted and Write Club.
More recently, Crickett has hosted Film Festival Department panels and Q&A's with TV writers Boo Killebrew and Gail Lerner, Angolan filmmaker and NYFA alum Fradique, BAFTA- and Student Academy Award-winner Asher Jelinsky, and film festival directors and programmers from New Filmmakers LA, Austin, Reel Sisters of the Diaspora, NYC's Hip Hop Film Festival, LA's Hollyshorts, and many more.
Above all things, this Crickett believes: that human stories are universal, and they are the key to saving the world.