View Faculty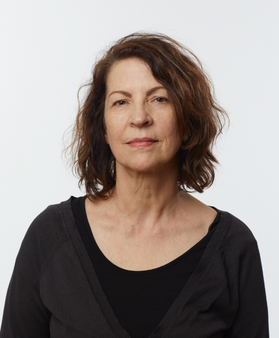 Vivien Allender
---
Born in Melbourne Australia, Vivien Allender moved to Tokyo at the age of 17 and quickly mastered Japanese. She spent many years living and working in Asia. Japan had an indelible influence on the evolution of her aesthetics, and today her photographic style reflects that unique experience.
In 2012 Vivien completed a Master's at Victoria College of the Arts at Melbourne University.
She has been published globally and has shot many fashion and beauty campaigns. As a writer she had her own monthly page in Vogue Australia. Her work has been exhibited in Australia and in Tokyo.
Vivien currently lives and works in New York, but loves traveling for work and pleasure and enjoys stellar experiences along the way—artistic, cultural, historic, culinary, and inspired. She has shot in various countries throughout Asia, Europe, Australia, and the Americas.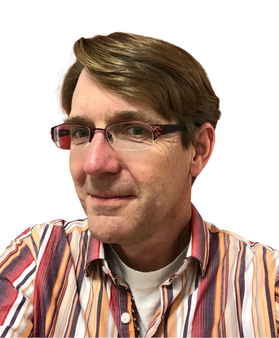 Andy Ashcraft
---
BA in Graphic Design, UCLA
Andy is the founder of Giantsdance Games. He has held game design positions at Sony Computer Entertainment of America (working on God of War and God of War II), Electronic Arts, THQ, Disney Mobile, Disney Consumer Products, and THQ.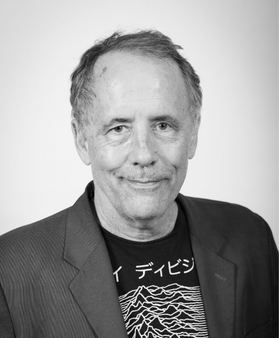 Lane Barden
---
Lane Barden is an architecture photographer with a fine arts background. His client list includes major national and international firms such as A.C. Martin, Harley Ellis Devereaux, Atelier Jean Nouvel (Paris) Audi Bank of Beirut and Coop Himmelblau. His work is included in the collections of The Getty Research Institute at the Getty Center, The Houston Museum of Fine Arts, and The Los Angeles County Museum of Fine Arts.
Lane has taught at the Art Center College of Design and the Southern California Institute of Architecture (SCI-Arc) in Los Angeles. In 2015 he was a guest lecturer at the Annenberg Space for Photography. He holds an M.A. and an M.F.A. from the University of New Mexico.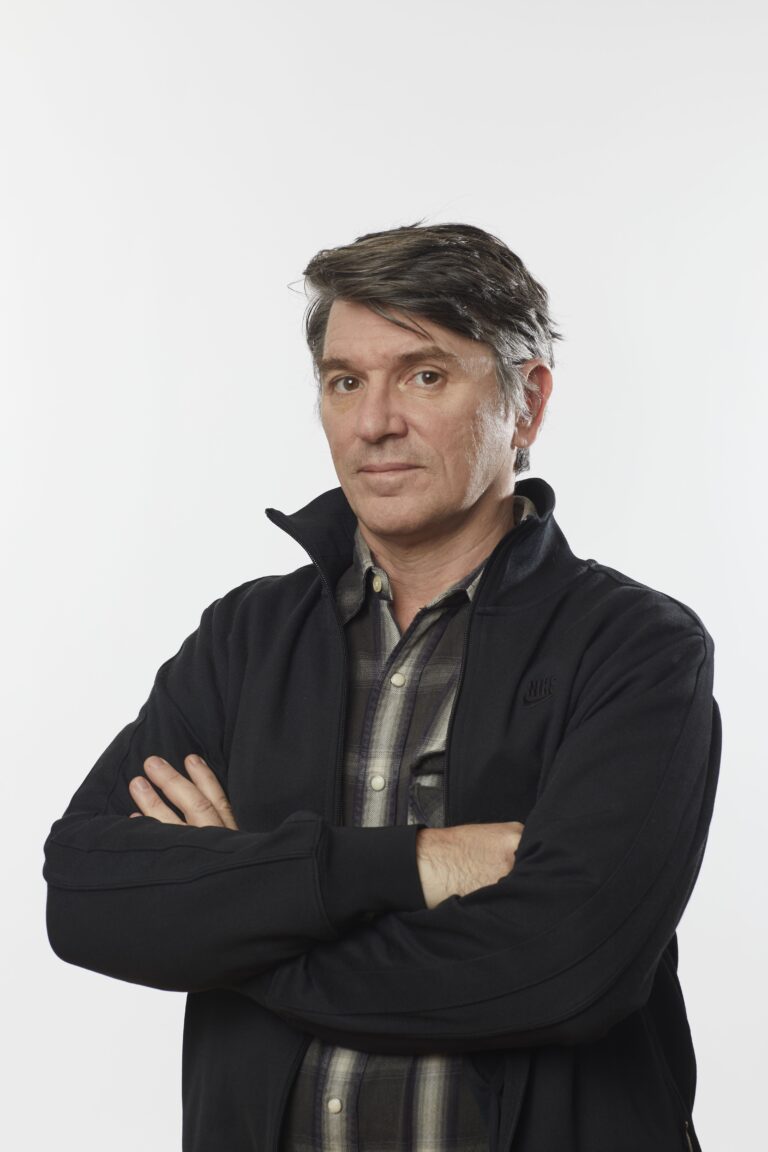 John Baumann
---
John Baumann has been working in and around the digital content space in NYC for decades. He began as a traditional animator before he became owner and creative director of Celefex and worked on commercials, film and broadcast projects. He has variously been an animator, director, as well as a mobile, web and game developer and is intimately familiar with a host of digital creation tools. He has taught at the New School, the School of Visual Arts and also at The Cooper Union, where he received his BFA. He has been awarded two Emmys for his broadcast work and an Addy for his commercial work.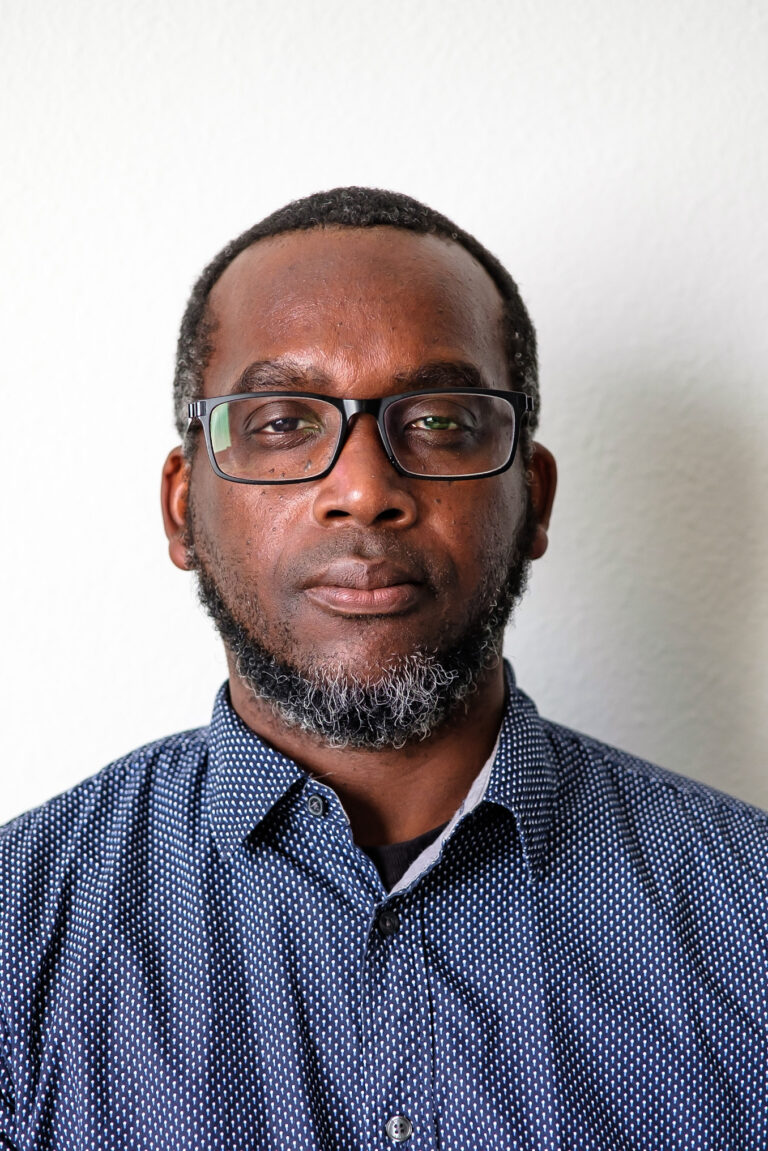 Kwasi Boyd-Bouldin
---
For over a decade, Kwasi has been photographing the urban environment. His work blends elements of landscape, documentary, and street photography to present a side of the city life that's foreign to the unfamiliar. The experience of growing up in Los Angeles is the foundation for his photo essays, sharing a perspective that is often missing from the mainstream narrative.
In 2017 Kwasi was included on Time Magazine's list of 12 African American Photographers to Follow and was featured on the New York Times Lens Blog. In addition to taking part in several exhibitions, Kwasi attended the 2018 New York Times Portfolio Review and his work has appeared internationally in Il Post and Slate France. Currently Kwasi regularly contributes to Curbed Los Angeles, the New York Times, and has several other clients including KCET and Netflix.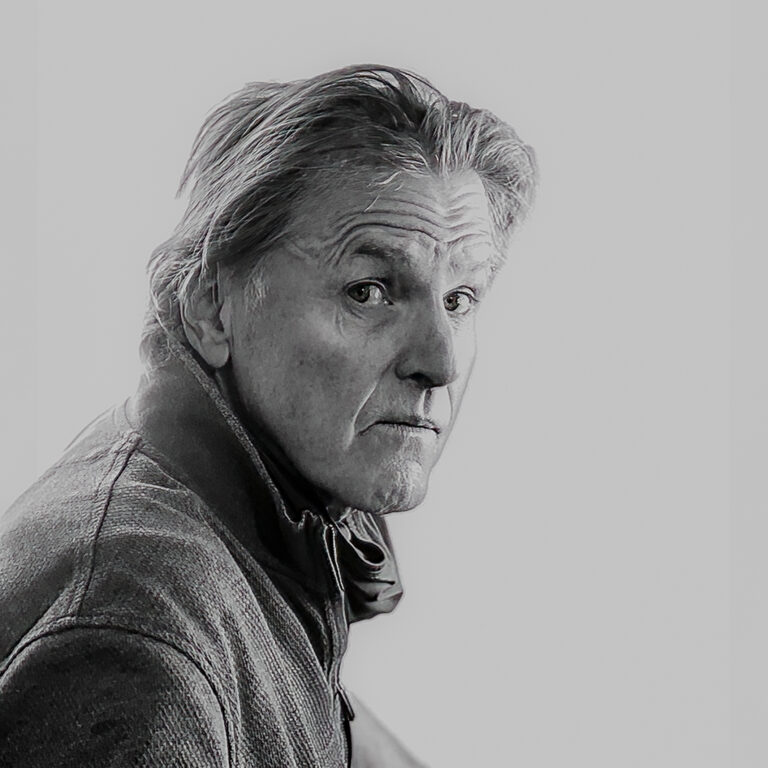 Bruce Buckley
---
Bruce attended Sheridan for college where he studied art fundamentals. His primary focus was photography, shooting both 35mm and 4×5. Commercial photography was exciting and he did lots of studio work and architectural photography.
After earning his degree, Bruce took a job with the Canadian government working with microfilm. There he discovered computers and became curious about the possibilities of using them to make art. After nine years there Bruce returned to school to study technical illustration.
In 1987 he went to NAB where he met fellow Canadian Steve Williams who was at the conference presenting with Alias. A phone call from ILM in 1993 brought Bruce to ILM. At ILM he went to work right away on films including; Casper, Dragonheart, and Congo helping to develop systems and tools to make the artist's work move seamless. In 1995 Bruce was headhunted away by Disney to come work on Dinosaur. Bruce's credits include; Atlantis: The Lost Empire, The Incredibles, Monster House, Beowulf, Scott Pilgrim, Tree of Life, John Carter, Prometheus, Fate of the Furious, Kong: Skull Island, and Deadpool 2, to name just a few.
Today Bruce teaches at the NY Film Academy and is a Freelance CG/VFX Supervisor.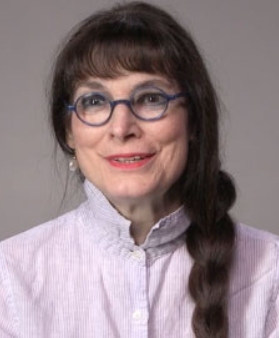 Nancy Burson
---
Acclaimed artist/photographer Nancy Burson's work is shown in museums and galleries internationally. "Seeing and Believing", her traveling 2002 retrospective originating at the Grey Art Gallery, was nominated for Best Solo Museum Show of the Year in New York City by the International Association of Art Critics. She has served as a visiting professor at Harvard and was a member of the adjunct photography faculty at New York University's Tisch School of the Arts for five years.
Her work is included in museums worldwide including the MoMA, Metropolitan Museum, and the Whitney Museum in New York City, as well as the Victoria and Albert Museum in London, the Center Georges Pompidou in Paris, the LA County Museum of Art, and the Getty Museum, MoMA (San Francisco), the Museum of Fine Arts in Houston, and the Smithsonian Museum in Washington DC, as well as many others. She has collaborated with Creative Time, the Lower Manhattan Cultural Council, and Deutsche Bank in completing several important public art projects in NYC.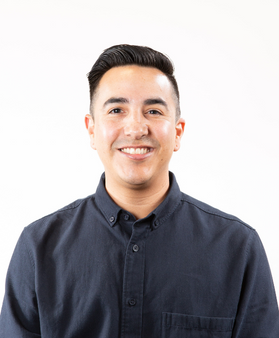 Tony Candelaria
---
Tony Candelaria began his career at Cafe FX in Santa Maria CA. as a CG modeler for feature films and television. In 2001 Tony worked at Warner Bros animation, developing and animating pilots. in 2005 he worked at Laika animation, making stop-motion animation for films, Coraline and Paranorman. Currently, he is creating puppets for Guillermo Del Toro's Pinocchio at Shadow Machine. Tony lives in Los Angeles.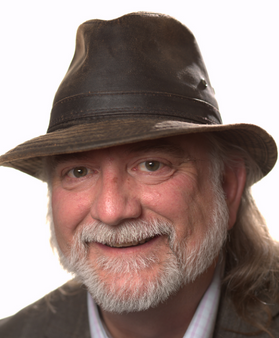 Craig Caton
---
Craig started out by doing makeup effects and animatronic puppets on movies such as Jurassic Park, Terminator 2, Tremors, and Ghostbusters. Moving into the digital era, he worked as a character technical director for Disney Feature Animation and for DreamWorks Animation as a layout artist. Working for Stan Winston, Craig supervised the creation of a network of Silicon Graphics workstations that would later become a core piece of the Digital Domain when Stan partnered with James Cameron and Scott Ross. He is credited as one of the eight co-founders of Digital Domain.
Frederic Durand
---
Frederic Durand graduated from the Ecole Nationale des Arts Decoratifs and studied for a year at NYC's Cooper Union while earning his Master's degree. He has worked on both animated and feature films in addition to his commercial work for over 20 years and has served at such companies as Disney Animation, Sony Imageworks, DreamWorks, Jim Henson's Workshop, MPC, the Mill, and Digital Domain. He also co-founded Noroc Studio and is the lighting and shading supervisor at the Los Angeles company Mousetrappe. His prior film work includes Harry Potter and the Chamber of Secrets, Tomb Raider 1 and 2, SharkTales, Speed Racer, 2012, Beowulf, Monster House, Chicken Little, and many more.
Having authored a number of educational DVDs that instructed viewers in the subject of computer-generated illumination, Durand is an expert lighting artist employing a methodology that is as creative as it is technical and utilizes core elements of cinematography. In addition to teaching at NYFA, Durand also serves on the faculty the Gnomon School of Visual Effects, the Global Cinematography Institute, the Otis College of Design, and the University of Southern California.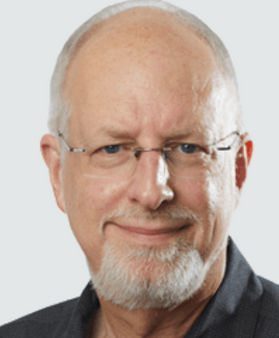 Bill Einreinhofer
---
Created Emmy Award winning nonfiction content; from traditional documentaries and news reports, to narrative driven "real-life" stories and magazine-show segments. Developed and produced programming for PBS ("PBS NewsHour," "INNOVATION," "China Now"), ABC ("Good Morning America"), CBS ("60 Minutes"), Discovery ("Spacewalkers," "Cathedrals of the Sky") and HBO ("Diary of a Red Planet").
Producer/Director/Writer/Host, "China: Frame by Frame," one-hour 2023 documentary tracing his 30+ years of making stories in and about China. Seen on 250+ Public TV stations, and the PBS App. Historic and original footage gathered for this project is the basis of the Bill Einreinhofer China Archive, at the University of Southern California's East Asian Library. Past co-production partners include the ABC (Australia), Globo (Brazil), CCTV (China), SMG (China), ZDF (Germany), NHK (Japan), KBS (Korea) and SVT (Sweden).
Veteran educator. Chair, NYFA Broadcast Journalism department 2013-2022. Prior adjunct appointments: Parsons School of Design, Rutgers University, Saint Peter's University. Lectured at United Nations and East China Normal University.
Honors include three Emmy Awards; Judge – National News & Documentary Emmy Awards; Judge – International Emmy Awards; two CINE Golden Eagles; two Telly Awards; Gold Medal, New York Festivals; Golden Gate Award, San Francisco International Film Festival. Member, Directors Guild of America.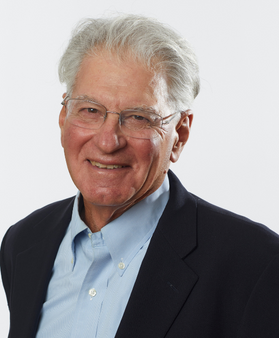 Robert F. Ferraro
---
Robert Ferraro is an Emmy award winning television news producer with extensive experience in both local and national news production at the NBC and ABC television networks. He earned distinction and numerous awards as a writer/editor, and long form and documentary news producer.
Currently also producing and narrating audio books, Mr. Ferraro is a published writer with magazine, online and newspaper credits.
Mr. Ferraro served in the U.S. Peace Corps in Panama, and has taught News Production at Purchase College, NY and currently at the New York Film Academy.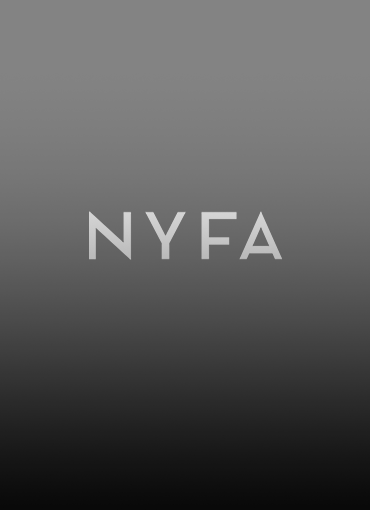 David Fratto
---
Executive Producer, BBC Worldwide; Sr. Director of Development, Scholastic Inc.; Director of Development, Vivendi Universal Games, Executive Producer, Knowledge Adventure; Education: Harvard University, BA.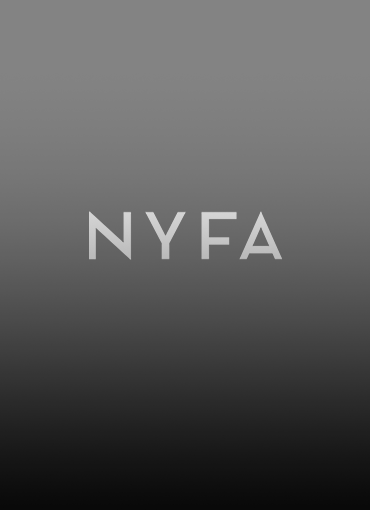 Matt Galuppo
---
Matt has been working in entertainment for over 10 years beginning his career as an intern on Inception. From there he worked on a dozen or so films as a previs artist, including The Amazing Spider-Man II, Warcraft, Poltergeist, and Teenage Mutant Ninja Turtles. After that Matt began his directing career, making commercials for Fortune 500 companies including Toyota, Fiat, Netflix, and Nintendo. Spots, he produced, have garnered hundreds of millions of views and earned American Advertising Award, Muse Creative Award, among others. As a copywriter he has worked on Superbowl spots for brands like Verizon, Mircosoft, and the NFL. Matt recently began his TV career selling animated pilots to COMEDY CENTRAL and SYFY.
More than all of this, Matt is most proud of the accomplishments of his students. In Matt's 7 years of teaching animation his students have gone onto work on academy award winning teams, make effects for tent pole franchises, like Justice League and Star Wars, and even push the industry the forward helping create the industry standard software used by artists around the globe.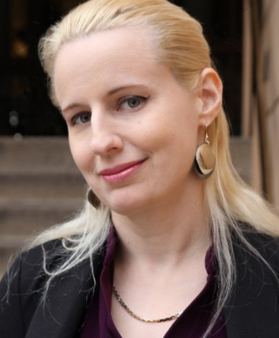 Brandii Grace
---
Development positions at Microsoft Game Studios, Monolith Productions (Warner Brothers), Renaissance Games, Amaze Entertainment (working on Call of Duty: Roads to Victory, and Shrek the Third), and Hidden Path Entertainment. Teaching experience at Digipen Institute of Technology. Community leader at International Game Developers Associations. Education: Western Washington University, Computer Science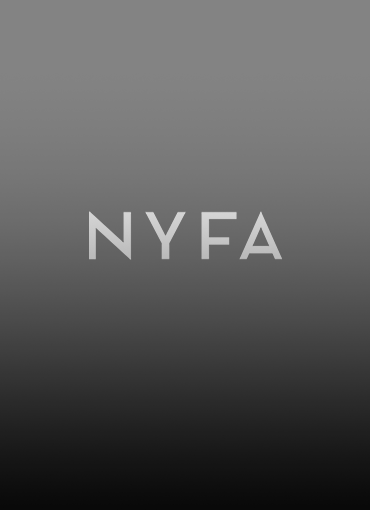 Ben Granoff
---
Ben Granoff has worked in New York City for twenty years as a visual storyteller with production houses, animation studios, advertising agencies, publishers and museums. Since his teenage years, he has been teaching cartooning for after-school programs, summer camps, charter schools, and social service agencies. He has been helping NYFA students bring their imaginations to life since 2017.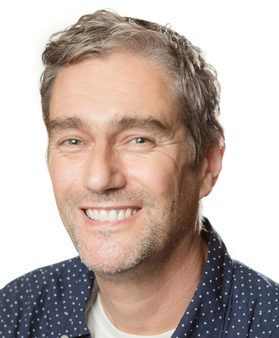 Andrew Hall
---
Andrew Hall has more than 30 years of experience working with such diverse elements as moving liquids, smoke and vapor, pure light and floating bubbles. Hall owns and runs the School of Light darkroom facility in DTLA. He teaches all of NYFA's alternative processes and darkroom classes at his beautiful space in the Reef building in downtown Los Angeles. His clients include Kodak, IBM, Honda, BBC, Castrol, Infiniti, Lexus, Nokia, Nestle, L'Oreal. Awards won include The Association of Photographers Award, Communication Arts Annual Award, Graphic Photography Annual (Gold) Award, International Photography Awards, and Polaroid European Final Art Awards. His publications include Global Corporate Identity and The Art of Saying Hello.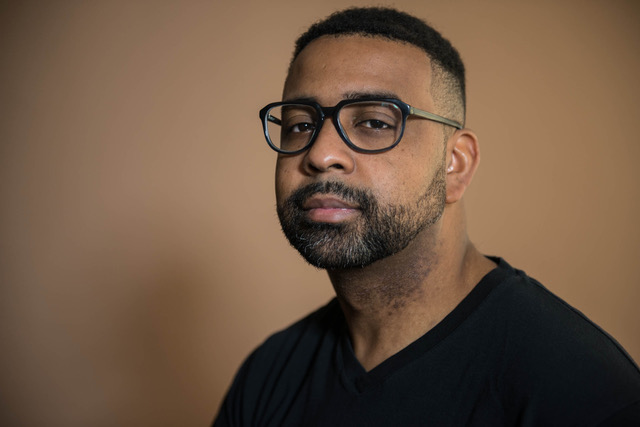 Jon Henry
---
Jon Henry is a visual artist working with photography and text. His work reflects on family, sociopolitical issues, grief, trauma, and healing within the African American community. Henry's work has been published nationally and internationally and exhibited in numerous galleries, including Aperture Foundation, Smack Mellon, and BRIC, among others. Known foremost for the cultural activism in his work, his projects include studies of athletes from different sports and their representations.
He was recently named one of "The 30 New and Emerging Photographers in 2022" and TIME Magazine's "NEXT 100" in 2021.  He was included in the Inaugural 2021 Silver List and was recently awarded the Arnold Newman Grant for New Directions in Photographic Portraiture.
Henry was named one of LensCulture's "Emerging Artists" and won the Film Photo Prize for the Continuing Film Project sponsored by Kodak. His book, "Stranger Fruit," published by Monolith Editions/Kris Graves Projects, is currently in its second edition.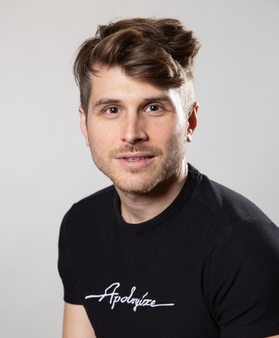 Baz Here
---
Baz Here is a queer fine art photographer and musician living in downtown Los Angeles. A multidisciplinary artist. Here is interested in the sound current and its effect on visual aesthetics. Through the use of self-portraiture, his work questions perceptions about race (white privilege specifically – White on White) and queer identity politics. His work has been exhibited at The Hive, Featured Resident Artist (DTLA) / The Getty Center, Pop-up Gallery/ Out There, Gallery 825 / Gallerie Sparta / LACDA / Gay Downtown LA Artwalk Pop-up Gallery / Beyond Baroque / Art Share LA Fall / Los Angeles LGBT Center Advocate and Gochis Galleries. His work is featured in The Advocate and The Cultural Weekly.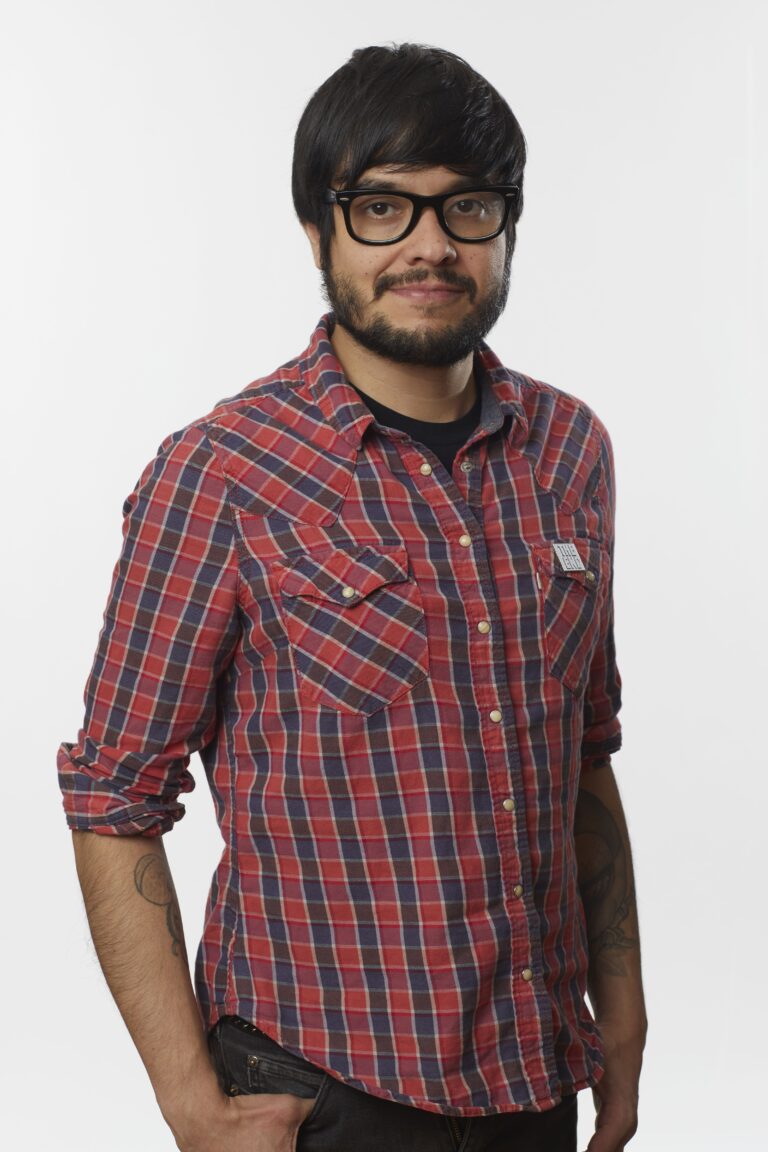 Daniel Hernandez-Alonzo
---
Daniel Hernandez-Alonzo moved from Mexico City to New York to study Film and Video at the School of Visual Arts. Inspired by his professors' work and downtown Manhattan's arts and music scene, he decided to specialize in non-fiction. Daniel teaches Non-Fiction Videography and Personal Journalism for the Broadcast Journalism at the New York Film Academy; and is the department's Technical Lead and Studio Director for NYFA News.
Outside NYFA, Daniel is a cameraperson and video producer, the Director of Photography at the NYU School of Law and a Professor of Cinematography at The New School.
Recently, Daniel was Director of Photography for China: Frame by Frame, a feature-length documentary airing on PBS. He also documented the New School's ACT-UAW Local-709 Strike. Daniel is currently pursuing a graduate degree at Columbia Journalism School and lives in Brooklyn with his partner, with whom he runs a company that creates non-fiction video content.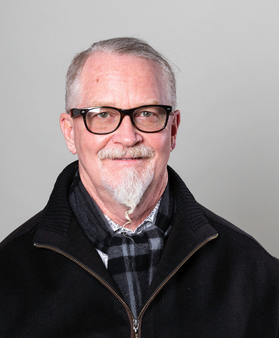 Jim Hillin
---
Jim came to Los Angeles in 1979 as an artist, animator and musician. He began is career in computer graphics at a start-up in 1985 in Pasadena, CA. while also attending The Art Center College of Design. As an artist, he pushed to learn the engineering side of CGI, eating and breathing the new discipline.
In his fifth year in the business, Jim was chosen to be the Artistic Supervisor of CGI for "Beauty and the Beast" at Disney.
In 1993, he was hired as the Director of Digital Production for a new VFX shop, Digital Domain. He hired the first crew, created specs for the original software, including "Nuke" and worked on many motion pictures.
In 1995, Jim returned to Disney to head up a new live-action animated project, called 'Dinosaur.' After completing his work on the film, he worked as a Writer-Director at Disney Animation, pitching five animated features and two shorts in six months.
In 2000, Jim was elected by his peers into the Visual Effects Branch of the Academy of Motion Picture Arts and Sciences. In addition, Jim belongs to the Visual Effects Society, The Animation Guild and he has recently joined The Television Academy.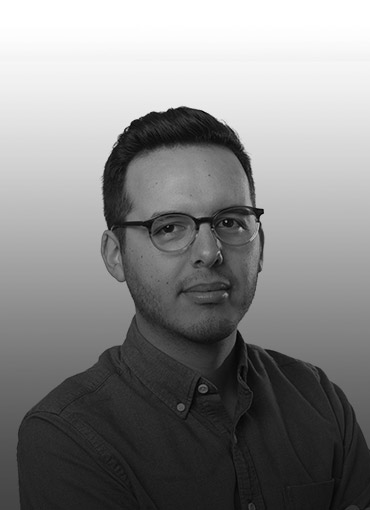 Alejandro Ibarra
---
Alejandro began taking photographs at age 17 after one of his brothers passed away. He mentions they did not have a good portrait of him to use for the funeral, so he decided to start documenting the people in his life.
With over ten years of editorial and commercial work under his belt, Alejandro works mainly with actors and people in the entertainment industry, musicians, politicians, among others. His work has taken him to four continents and has been shown around the world including: Australia, Turkey, Holland, Mexico, New York, Boston, Seattle, Miami, Los Angeles, and Spain, among other places. His work has been featured in GQ Spain, Cannes Film Festival, Out, The Advocate, Huffington Post, BuzzFeed, PDN, HOLA!, Metro.co.UK, and various other publications. His projects Piece by Piece and Coming Out Stories have been shown in galleries and various festivals all over the country.
Alejandro obtained a BFA in Filmmaking and an MFA in Photography. He currently resides and teaches photography in New York, and travels to Los Angeles and Mexico City for work.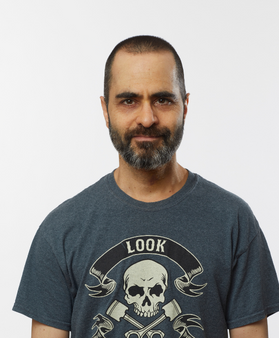 Isac Kalsky
---
Isaac Kalsky (Instructor) is a 3D Animator with over 10 years of digital media experience. He has created animations for advertising agencies, film, television and fine art companies. Isaac teaches animation, rigging, and motion capture at the New York film Academy.
Chris Knight
---
Chris Knight was born in Wiesbaden, Germany and hardened by the sweaty, nearly chewable, humidity of Florida. He combines his unconditional love of art history with his conditional love of technology, topping it off with a flair for the cinematic and an uncompromising eye for detail.His work has appeared in or on Vogue, People, MSNBC, ABC, Oxygen, Ocean Drive, GQ and others.
Chris is the author of "The Dramatic Portrait," a Profoto Legend of Light, and an instructor at Pratt Institute as well as the New York Film Academy.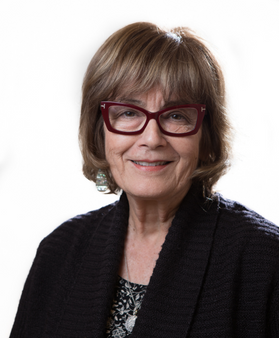 Linda Lewis
---
Linda Lewis received her degree from Cal State Fullerton. During a 25-year career as a commercial photographer, Linda has documented over 500 weddings, shot for dozens of artists throughout Southern California, and worked for a variety of corporate, editorial and university clients — including Toyota and USC — that have taken her to Cape Kennedy for a Space Shuttle launch and given her the opportunity to photograph five U.S. Presidents.
In addition to her work with the New York Film Academy Los Angeles, she has taught courses in media, photojournalism, wedding and public relations photography at Chaffey College for over 20 years, and given workshops at the Los Angeles Center of Photography and Brooks Institute.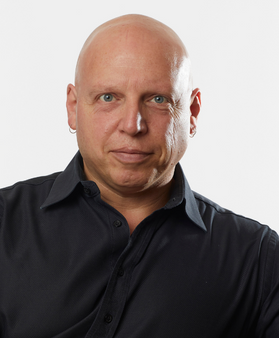 David Mager
---
Chair of Photography
Native New Yorker David Mager has worked as a commercial photographer for over 20 years, shooting mostly in the publishing market. Clients have included Disney, DK, Scholastic, Der Speigel, McGraw-Hill, Penguin, Time Out NY, Parents Magazine, and Park Place Magazine, to name a few.
David is an Adobe Certified Expert in Photoshop Lightroom and has received a Master's of Professional Studies from the School of Visual Arts as well as a Bachelor of Fine Arts from New York University.
For the last 10 years, David has been teaching and sharing his industry experience with students at the New York Film Academy.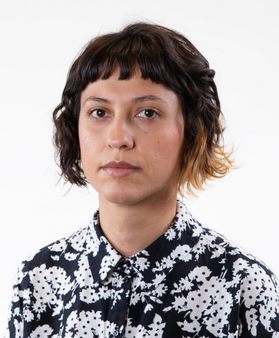 Silvi Naçi
---
MFA in Photography + Media, California Institute of the Arts; BFA in Fine Arts and Graphic Design, Suffolk University. Silvi Naçi works with performance, video, sculpture, photography, text, and installation. They studied at the Instituto Cultural de Oaxaca (Oaxaca, Mexico) and Studio Art Centers International and have exhibited works at Leslie Lohman Museum of Gay and Lesbian Art Project Space, NYC (2019); MAK Center, LA (2019); MoCA Geffen, LA (2019); Other Places Art Fair, LA (2019); and Greater LA MFA Exhibition, LA (2019); and is a recipient of the Tim Disney Excellence in Storytelling Prize (2019) and the Felix Gonzalez-Torres Travel Grant (2018). Naçi took part in Saas-Fee Summer Institute of Art (Berlin, Germany) 2019, and Elsewhere Museum and Residency (Greensboro, NC) 2019, among other residencies. Born and raised in former communist Albania, Naçi's practice investigates gender and cultural identity, language and time, the body as subject/object, and the consequences of patriarchy. Working with traumatic memories from their childhood, Naçi investigate gender and cultural identity as it relates to exile, immigration, and citizenship.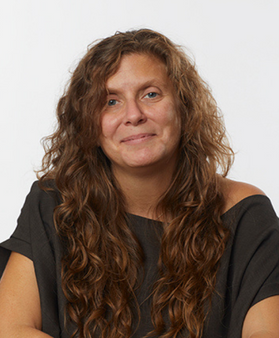 Jackie Neale
---
Jackie Neale is a hybrid photographic artist creating storytelling installations in mediums ranging from alternative processes to low-fidelity recordings. Her process relies on community immersion to depict honest interactions in underrecognized communities and serving as personal testimonials as oral histories. She is the former Online Features Imaging Director at New York's Metropolitan Museum of Art, completing over 300 storytelling projects over 15-plus years. She is also a published author, and undergraduate Photography Professor at Saint Joseph's University and the New York Film Academy. Neale has completed residencies in New York City, Philadelphia, Texas, Mexico, Calabria and Milan, Italy.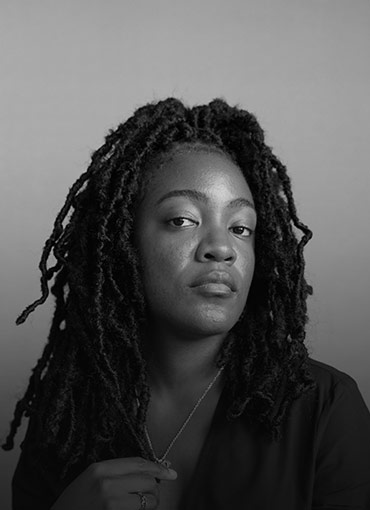 Nikk Rich
---
Nikk Rich studied abroad at Savannah College of Art and Design in Hong Kong. With strong knowledge in lighting, post production, medium and large format, her work largely surrounds black women in beauty. Pulling from from her community and personal experiences, Nikk shares the nuance of these interactions in her work and actively uses her platform to influence a change in beauty standards.
With her distinct soft lighting, muted color palette and fine art approach to portraiture, Nikk's specific style and aesthetic has led to multiple shows in China, Atlanta, and Washington DC. She currently resides in Southern California.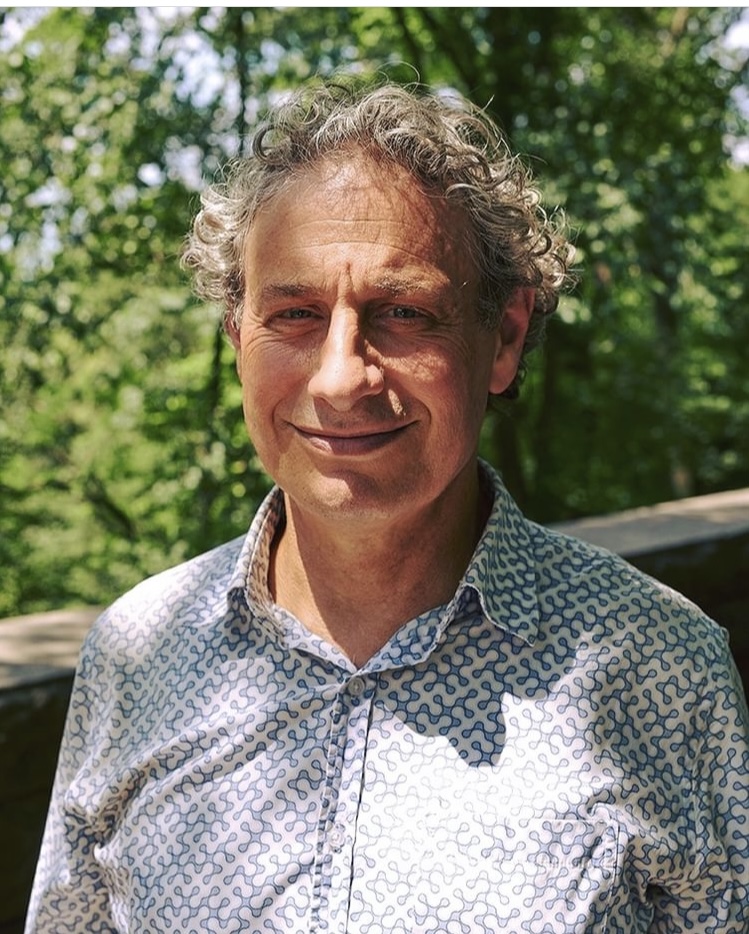 Saul Robbins
---
Saul Robbins is interested in the ways people interact within their surroundings and the psychological dynamics of intimacy. His photographs are motivated by observations of human behavior and personal experience, especially those related to loss, unity, failure, and the latent potential residing in traditional photographic materials and personal history. Robbins is best known for "Initial Intake", which examines the empty chairs of Manhattan-based psychotherapy professionals from their clients' perspective, and "How Can I Help? – An Artful Dialogue", a pop-up office into which he invites strangers to speak with him about anything they wish for free, and in complete confidence.
Robbins' work has been exhibited and published internationally. He received his MFA from Hunter College of the City University of New York, where he studied under Roy DeCarava and is Adjunct Professor of Photography at International Center of Photography, NYFA, and SVA. He also consults privately and leads Master Workshops about communication strategies and professional development. His work can be viewed at: www.saulrobbins.com and @Saul.Robbins on Instagram.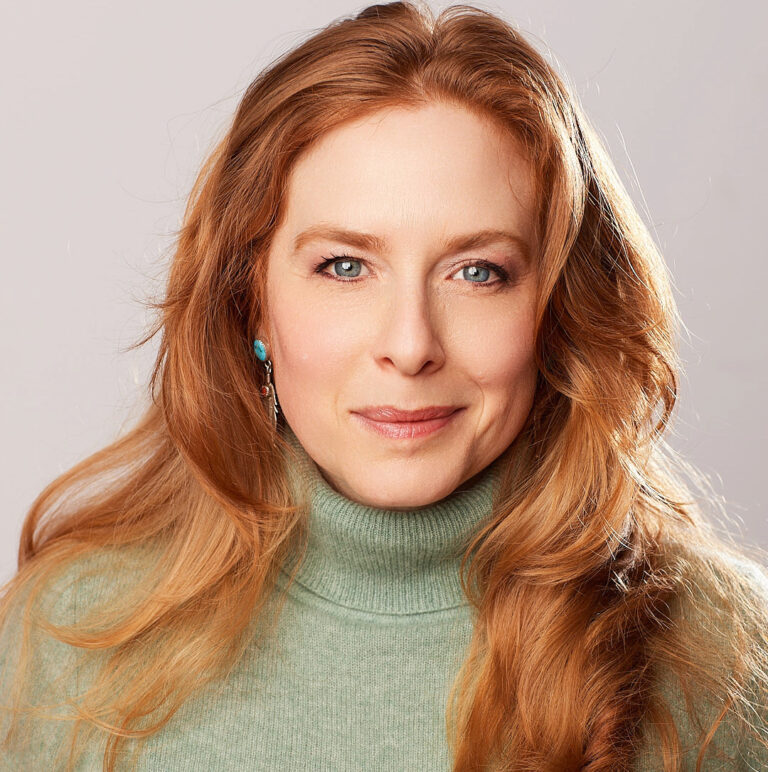 Amanda Rowan Parker
---
Rowan has received numerous accolades, including The Women's International Study Center Fellowship 2021, Curator Award 2019, from Photo District News (P.D.N.), Photographer of the Year 2018 from the International Chromatic Photography association, and the Tokyo International Award for Photography in 2019.
Her work has been exhibited internationally at the Carrie Able Gallery, Photo LA, Photo London, Art Basel, The Wall Street Gallery, and The Leica Gallery in Los Angeles. Her images hang in the permanent collection at The Palms Hotel in Las Vegas with Damien Hirst, Jean-Michel Basquiat, Andy Warhol, and Takashi Murakami. Her images are included in the permanent collection at the ACEQUIA MADRE Museum, Santa Fe, NM.
Originally from the Bay area, the daughter of Bluegrass Legend Peter Rowan, she began shooting rock concerts during high school. Her distinctive visual style has translated into advertising campaigns for clients, including Disney, NBC, and HBO. Her editorial portraits include global artists, performers, and pop celebrities alike.
Rowan graduated Cum Laude from Tisch School of the Arts at NYU. She resided in New York City for several years appearing as an actress in film and TV such as "Law and Order", the "Chappelle Show" with Dave Chappelle, and National Lampoon's "Pledge This!" co-starring with Paris Hilton. She performed several roles on Broadway including Curles's wife in "Of Mice and Men." Her creative practice combines an investigation of her experience as an actress and her visual prowess as a commercial photographer. Her work investigates ideas of the female body in the media and its intersection with contemporary visual content creation and reproductive politics. Rowan now lives in Los Angeles, working within the genres of photography and performance art. Rowan is currently a Full-Time Faculty at the Photo Arts Conservatory at the New York Film Academy Los Angeles in both the MFA and BFA programs.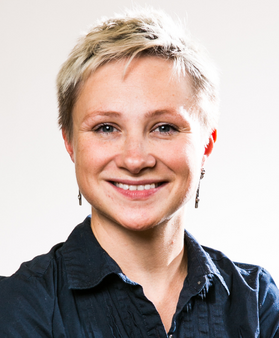 Natasha Rudenko
---
Natasha Rudenko is a photographer and an educator, and has exhibited her work internationally. Her work was part of a few group shows in New York, Los Angeles, Moscow, Budapest and some others as well as a few annual publications of feminist and queer art, including Issues II and Femme Fotale Volume III Analog and Femme Fotale Volume IV Leafless.
In her work Rudenko interprets her personal experience as a human being. She addresses self-reflection and investigates the realm of her feelings and emotions. Through being honest and personal she aims to make people relate to the ideas explored in her work and provoke their own self-reflection. Rudenko also believes art education can change the world and make it a better place. MFA, New York Film Academy.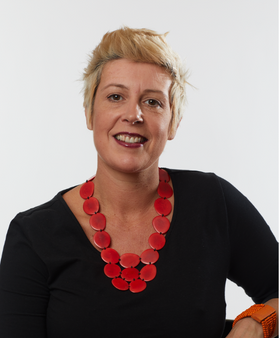 Andreanna Seymor
---
Andréanna uses photography as a means of inquiry into social class, subculture, and counterculture. Her vivid color work captures the organized chaos of everyday people, and illuminates them in ways that prompt the viewer to think about what is occurring beyond the frame of the photograph. Taking her interest in understanding identity within subculture communities, Andréanna began exploring these individuals with the collodion process in order to create decidedly unperfected imagery, to bring to light the transformations of identity.
Born in Southhampton, New York, Andréanna earned her B.F.A. in photography from the School of Visual Arts, and her master's in social sciences from Queens College. A seasoned photographer with over 20 years of professional experience, Andréanna has shot for numerous editorial publications and has been invited to participate in group shows throughout the United States. Her professional experience has included numerous publications in American and international publications including Blender, Bloomberg Businessweek, Discover, Fortune, Life, Marie Claire, Mother Jones, Newsweek, New York Magazine, The New York Times Magazine, Teen People, O: The Oprah Magazine, Rizzoli, U.S. News & World Report, Wired, and Working Mother, among others. She has been assigned to shoot newsmakers from Bill Gates and Linda McMahon to Zach Galifianakis and Taylor Swift.
Andréanna's first monograph, "Scars and Stripes: The Culture of Modern Roller Derby" was published by Schiffer Books in October 2014. Andréanna was also featured in the book "25 Under 25: Up and Coming American Photographers," published in 2003 by Powerhouse with a foreword by Lauren Greenfield. In 2017, Andreanna's images from "Scars and Stripes" were acquired by The Smithsonian National Museum of American History.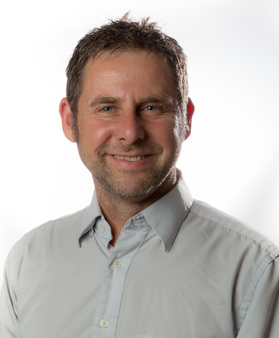 Dr. Shlomo Sher
---
Shlomo is a Philosophy professor and professional ethics workshop facilitator committed to encouraging critical and ethical self-reflection in his students. He as a passion for practical ethical issues, which he seeks to extend to others both in and out of the classroom. He began his development as an educator as a trainer at the USC Marshall School of Business's groundbreaking Experiential Learning Center. From 2003-2009. There he facilitated workshops on topics such as organizational communication, group decision-making, power dynamics, and cultural sensitivity. In 2007 he was asked by the center to apply my ethics expertise to such workshops, and in the next two years developed several multimedia-driven business ethics training workshops that have since been used by MBAs, undergraduates, and even high school students. From 2009 to 2011, he was a Fellow at the USC Levan Institute of Humanities and Ethics, where he became involved in the Institute's events and projects aimed at engaging USC's students, faculty, and staff with a wide range of ethical issues. Central to his pedagogical approach is the recognition that every single person cares about ethical questions, though they may not realize this or may lack the education necessary to clearly articulate and critically evaluate their beliefs. I has appeared as speaker in a variety of venues including ABC's Lost and Fox's Fringe. Education: USC, PhD, University of Warwick, MA, UCLA, BA.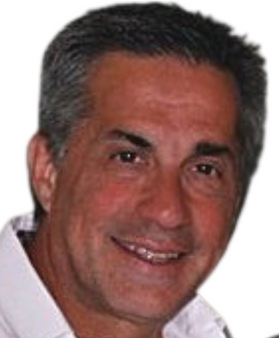 Fred Silverman
---
Fred Silverman is an award-winning journalist and communications specialist. He has an extensive background in producing news programs, non-fiction documentaries, and other information-based television programming for national and cable broadcast networks.
Silverman has produced documentaries, television series, and specials for networks including A&E, Discovery Channel, and History Channel. He was a regular contributing producer for the Fox program, America's Most Wanted. He has produced live and taped television in 34 states and 10 countries.
He has won several prestigious awards including five regional Emmy Awards, the Alfred I. DuPont Award, and the Peabody Award.
Silverman is now offering his expertise to the next generation of journalism and communications students. He teaches in the Broadcast Journalism program at the New York Film Academy. He has also taught as an adjunct professor at Columbia University's School of Journalism, the University of Miami's School of Communications, and Barry University's Department of Communications. His expertise includes multi-platform Journalism, film, social media, and podcasts. He is a frequent guest lecturer on topics that include effective oral and written communications, TV production, and trends in journalism.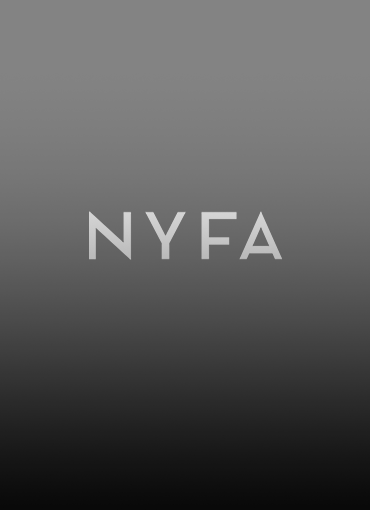 Glenn Storm
---
Glenn is a game designer and programmer with experience bringing many games to market, including Sonic The Hedgehog and Star Wars: The Clone Wars for the LeapFrog, Didj handheld console; which took Children's Technology Review: Editor's Choice Award in 2008. His game work draws upon ten years' experience as an animator at Warner Brothers Feature Animation, Dreamworks Feature Animation, and other firms. During that time he worked on the films: The Iron Giant, Osmosis Jones and Sinbad: Legend of the Seven Seas.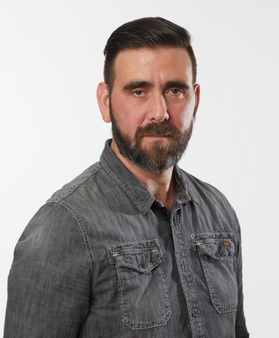 John Tona
---
John Tona is a photographer and artist based in New York City. He uses photographic portraiture to investigate human nature and consciousness. His work employs strategies ranging from social-documentary, tableau, and reinterpretations of the portrait.
His most recent and ongoing project, (A)typical Typology, depicts pairs of people from each country of the world without cultural elements such as clothing, makeup, or other man-made products, leaving only the individual as the unique identifier. As a result, the lines of race and culture are de-emphasized, leaving us to consider the subjects more simply, as members of the human race.
In addition to publications in the Wall Street Journal and Forbes, his work has been exhibited at Art Space Artion, The Canson Gallery, and the Jeonju International Photo Festival in Seoul, South Korea as well as Art Basel in Miami Florida and Photoville in Brooklyn New York.
John is a graduate of the one-year photography conservatory at the New York Film Academy.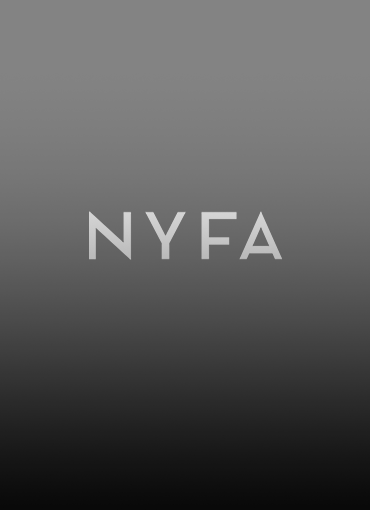 Evgenia Vlasova
---
Evgenia Vlasova is an instructor in Broadcast Journalism, Personal Journalism and Digital Editing. In addition, in 2020 she co-taught a three-week online Journalism Summer School for 22 early career Russian journalists, and a week-long in-person media training workshop for 20 accomplished TV professionals in Kazakhstan. (Both projects were funded by the U.S. State Department.) She co-produced and edited Shanghai 1937: Where World War II Began, a feature documentary which was broadcast by 200+ U.S. Public TV stations, as well as internationally. Prior to moving to New York, for seven years she co-anchored and co-produced an award winning morning show on Channel 6TV in Khabarovsk, Russia. She began her professional career with Radio Europa Plus.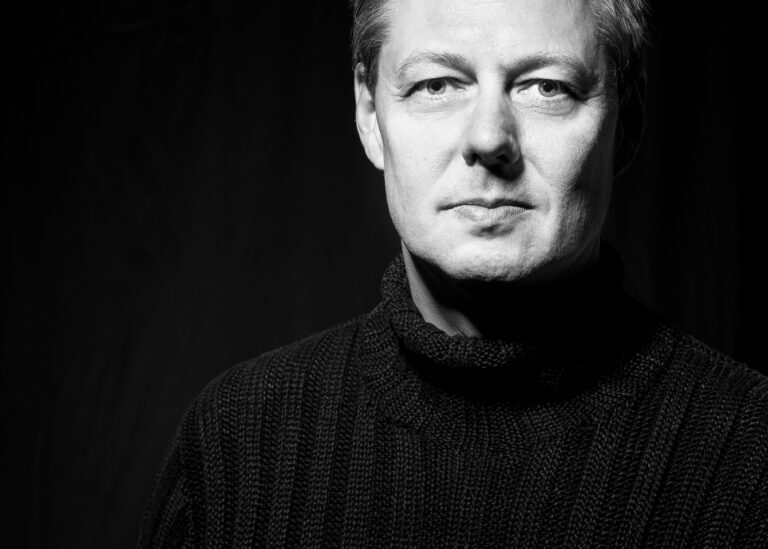 Thomas Werner
---
Thomas is the author of the books The Business of Fine Art Photography, Routledge, New York, and The Fashion Image for Bloomsbury Publishing, London. A creative consultant, Thomas works one on one with students, creatives, businesses, cultural institutions, and not for profits helping them refine their communications, and achieve their goals in fashion and fine arts. He is a contributor to Adobe's Lightroom Academy, an Editor at Large for IRKmagazine, a Paris based fashion and culture magazine and website, founder of Thomas Werner Projects Podcast, the Global Editorial Director at Les Loupes des Steppes Publishing, and past Photography Program Director at Parsons School of Design in New York. Werner also led a team developing a media and literacy web site and resource center in five languages, Spanish, French, Russian, Arabic and English for the United Nations Alliance of Civilizations/UNESCO.
He is the former owner of Thomas Werner Gallery in Manhattan's Chelsea Art District, and a former National Board member and NY Chapter President for the American Society of Media Photographers. He has worked with the United States Department of State on cultural projects in Russia, and been a photography consultant for COACH and Rodale Publishing, among others. Thomaswernerprojects.com @Thomaswernerprojects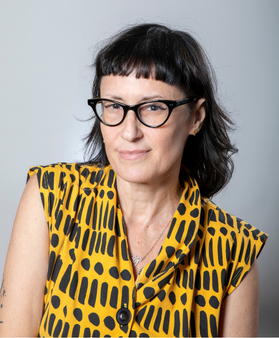 Naomi White
---
Naomi White is a feminist, artist, activist, and educator invested in ideas at the intersection of political ecology and photography. She is the winner of PDN's Objects of Desire award and has exhibited throughout North America and Europe, including the Center for Creative Photography, Lower Manhattan Cultural Council, GE World Headquarters; CAMP Gallery, Scope Miami, and Photo LA. She has been awarded residencies at Jentel Arts and Artist Residencies in Motherhood.
Her work has been published in PDN, The Brooklyn Rail, Uncertain States, and On Art & Aesthetics. White holds an MFA in Photography and Related Media from SVA in New York, and a BA in English Literature from San Francisco State.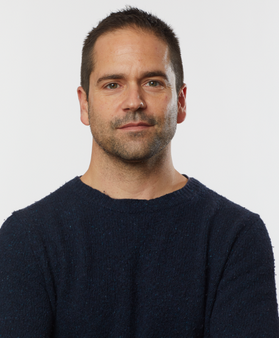 Jonathan Whittaker
---
Chair of Short-term Intensive Programs
Jonathan Whittaker is a partner and founding member of ManInHat, a New York-based production company. With over 15 years of experience in the film industry, having produced, directed, and lensed short films, music videos, live concerts, commercials, TV shows, features, docs and 3D specials, he is never one to shy away from a new challenge. Nissan, Sony Pictures, DirecTV, Gillette, Hyundai, and Sports Illustrated are just a few of his clients and collaborators. When he is not on set or in an edit you can usually find him at the head of a lecture hall sharing his thoughts on the art of cinematography and the director's craft. In addition to being a resident professor at the New York Film Academy, he has also given guest lectures all over the globe.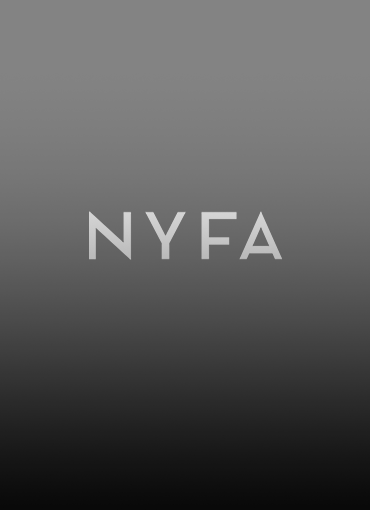 John Zuur Platten
---
John is a creative director at Google's Niantic Labs which makes Pokemon Go and Ingress. He is co-author of the acclaimed book The Ultimate Guide to Video Game Writing and Design. He has extensive experience in the game industry and film industry. John was a producer on the Sega CDs Ground Zero Texas and Double Switch. As a result of his relationship with Sega, John designed, produced and wrote the highly successful Sega CD Tomcat Alley. John's work as designer, writer and producer on Johnny Mnemonic for Sony Imagesoft lead to an overall production agreement with Propaganda Code, during which he developed several titles for Philips Media. His many other game projects include The Chronicles of Riddick: Escape from Butcher Bay, (Xbox, PC), I am Alive (Xbox, PS3, PC), Scooby-Doo 2005, Constantine, Red Ninja and Taxi Driver.