NYFA ALUM MEITAL COHEN NAVARRO WINS GEORGE SIDNEY INDEPENDENT FILM COMPETITION FOR BEST NARRATIVE SHORT
March 19, 2021
New York Film Academy (NYFA) is thrilled to announce that
MFA Filmmaking
alum Meital Cohen Navarro has won the
George Sidney Independent Film Competition
for best narrative short film at the world-class San Luis Obispo International Festival (SLO Film Fest) for her NYFA thesis film,
Over My Dead Body
. The film screened at the festival March 9 - 14, 2021.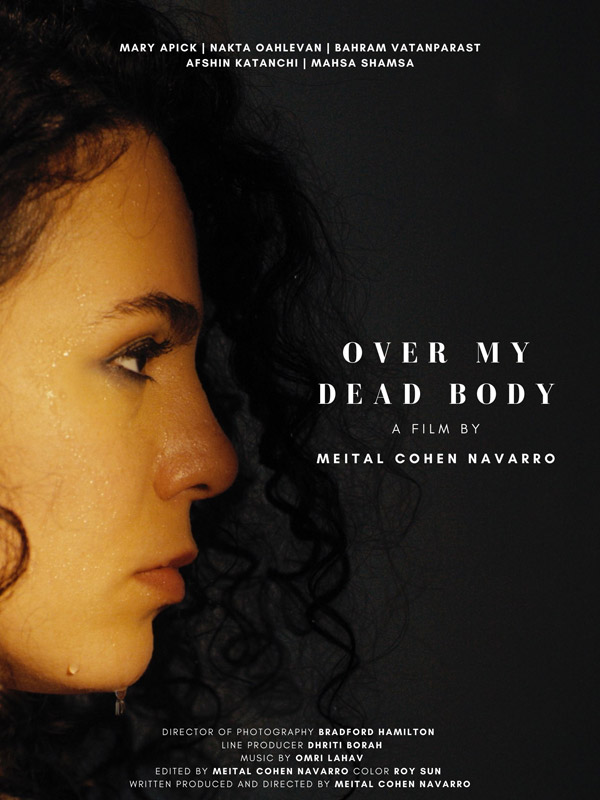 Film poster for "Over My Dead Body"
Over My Dead Body
is written, directed, and produced by Israeli-born female filmmaker Meital Cohen Navarro. Her short film explores the taboo of religious intolerance and inter-cultural marriage after a young Jewish Persian-American woman named Isfahan tells her parents that her fiancé is Muslim.
Over My Dead Body
had its world premiere at the prestigious UK Jewish Film Festival in London last November and its North American Premiere at the Atlanta Jewish Film Festival. Ahead of the film's West Coast premiere at SLO Film Fest last week, Cohen Navarro also received critical acclaim for
Over My Dead Body
from
Voice of America, National Magazine Kayhan London,
and the
Jewish Journal.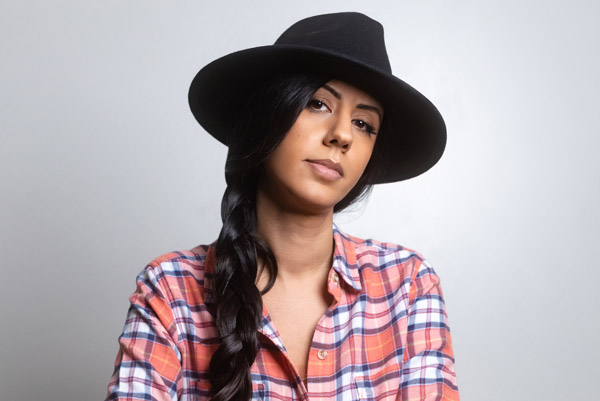 NYFA alum Meital Cohen Navarro
"As a grandchild of immigrants, making this film was an amazing journey," recalled Cohen Navarro. "I hope the film helps families with intergenerational rifts to better understand each other: for parents to see the toll it has on their children and for the younger generation to acknowledge their parents' equally heartbreaking cultural challenges."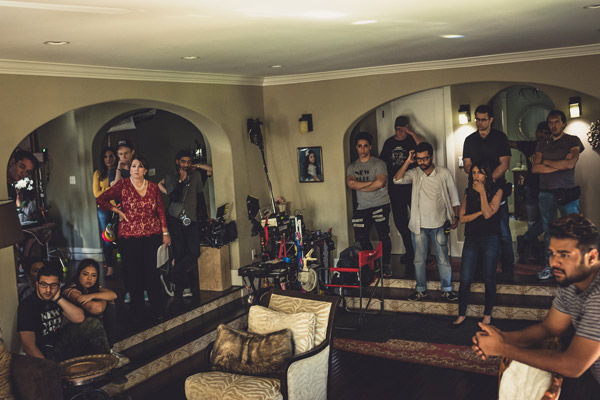 Behind the scenes during filming "Over My Dead Body"
Shot in English and Farsi,
Over My Dead Body
features Muslim, Christian, and Jewish actors and iconic stars of Persian cinema Mary Apick (
Dead End
) and Bahram Vatanparast (
Zan-e bakere
) in leading roles.
"I believe our role as filmmakers is to project a view of our daily lives onto the silver screen with such sincerity and honesty as possible," shared Apick. "Each character must face all challenges and obstacles that we all face every day in today's world. Meital Cohen Navarro has certainly accomplished that delicately and beautifully in the film
Over My Dead Body
."
New York Film Academy congratulates Meital Cohen Navarro on her well-deserved win for her film
Over My Dead Body
at the SLO Film Fest, and looks forward to when her short film will be available to the public.
Please note: NYFA does not represent that these are typical or guaranteed career outcomes. The success of our graduates in any chosen professional pathway depends on multiple factors, and the achievements of NYFA alumni are the result of their hard work, perseverance, talent and circumstances.