New York Film Academy Screens 'And Then There Was Eve' with Q&A Moderated by Alfred Molina
April 8, 2019 On March 22, New York Film Academy (NYFA) screened the transgender love story And Then There Was Eve, followed by a Q&A with the all-women filmmaking team, moderated by actor Alfred Molina.

And Then There Was Eve tells the story of a photographer whose husband goes mysteriously missing, and the friendship that evolves her colleague Eve that follows. The film won the LA Muse Award for Best Fiction Film at the 2017 LA Film Festival.


From L to R: Alfred Molina, Jhennifer Webberley, Tania Nolan, Savannah Bloch, Jen Prince, Colette Freedman
Alfred Molina is the English stage and screen actor who has appeared in films including
Raiders of the Lost Ark, Boogie Nights, Frida, The Da Vinci Code
. The Laurence Olivier Award-winning actor has appeared on stage in
Oklahoma!
and
Fiddler on the Roof
, among others. Molina starred as the villainous Doctor Octopus in the 2004 blockbuster
Spider-Man 2
.
Molina was by all accounts a perfect moderator for the event, chatting with the filmmakers and moving the event along without any lulls. "I've been on innumerable panels and this is the longest we've ever been given," says NYFA
Screenwriting
professor Colette Freedman, who wrote the film. "It was so nice not to rush to get everything in and that the students had time to all ask their questions."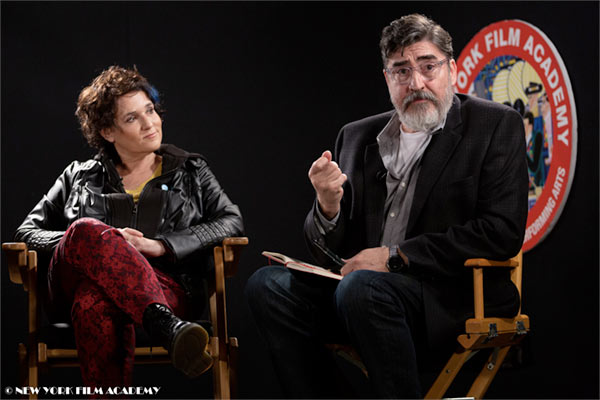 Freedman added, "I also loved how well it was supported and that most of my students came out."
Eve
producer and NYFA
Producing
professor Jen Prince agreed: "It was a chance for us to share our experience in a way there's not time for in class. The nature of the questions went beyond the specific film and into advice to our younger selves on earlier parts of the path."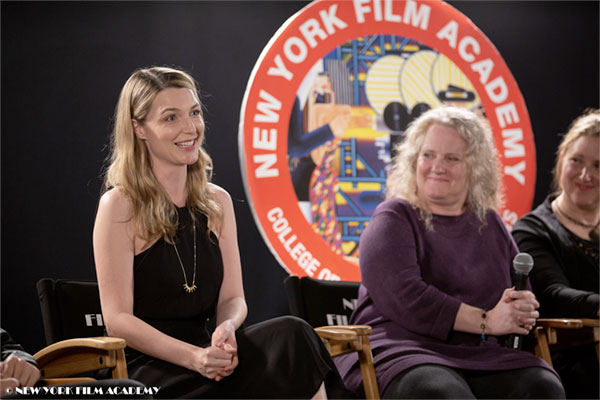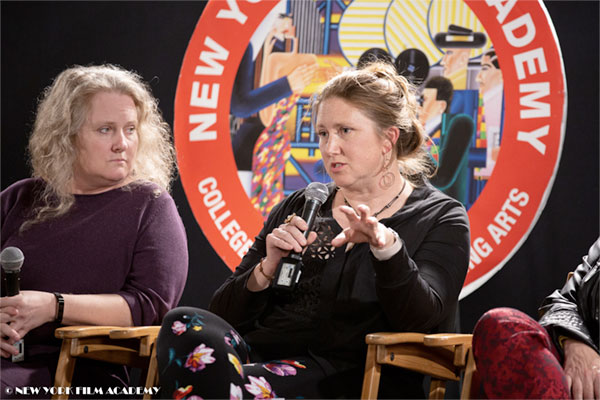 In addition to Molina, Freedman, and Prince, the panel consisted of director Savannah Bloch, actress Tania Nolan, and producer Jhennifer Webberley. "We're like a repertory company for filmmakers," Webberley told the students. "Forming relationships is the key."
Her mostly-female company Metamorfic Productions produced the film as well as the team's earlier film
Quality Problems
, a comedy about cancer. Additionally, the team shot coming of age film
Miles Underwater
, directed by Prince, last summer in San Antonio; the film is currently in post-production.
"Find your people," Freedman enthusiastically encouraged the crowd. "This business is a lot more productive and a lot more fun if you're making films with people you really like." Looking at the other women on the panel, she added, "And I really like these people."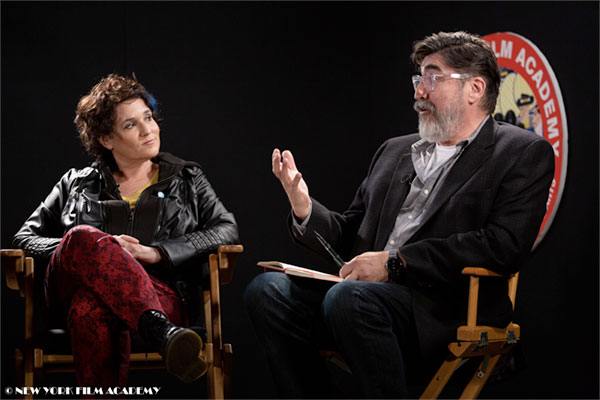 The quality and thoughtfulness of the students' questions made the Q&A rich for everyone—which was important to faculty members Freedman and Prince. One of Prince's producing students didn't have a question when it was her turn at the mic; rather, she commented, "It is just so amazing to see a panel of all women making movies. It gives me incredible hope and encouragement to see that you are all doing what I want to be doing."
And Then There Was Eve
is now available on VOD.