New York Film Academy (NYFA) Welcomes TV & Film Star Michael Chiklis as Guest Speaker
March 7, 2019 On Wednesday, February 27, New York Film Academy (NYFA) hosted a screening of the pilot episode of The Shield (2002-2008) followed by a Q&A with Primetime Emmy winner Michael Chiklis moderated by Tova Laiter, NYFA Director of the Q&A Series.

Chiklis is an actor perhaps best known for his role as LAPD detective Vic Mackey on the FX police drama The Shield, for which he won numerous awards. He is also known for playing Commissioner Tony Scali on the ABC police drama The Commish, The Thing in the Fantastic Four film series, and Jim Powell on the ABC science fiction comedy-drama No Ordinary Family. Additionally, he co-starred as Vincent Savino on the CBS crime drama, Vegas. In 2014, Chiklis joined the cast of American Horror Story for its fourth season, American Horror Story: Freak Show. The following year, he was cast as Nathaniel Barnes in the second season of Gotham.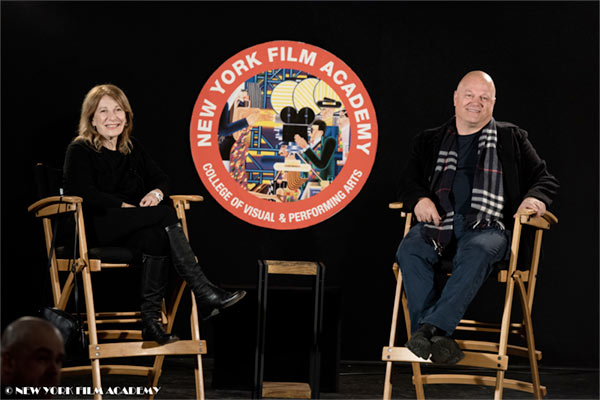 Laiter opened up the Q&A by comparing the now retro pilot for
The Shield
to the Best Picture winner
The French Connection
in its depiction of an antihero cop, handheld cinematography, and general energy. Chiklis countered that he was a big admirer of Gene Hackman and in fact it was one of the reasons he went about reinventing his image after he read the great script for
The Shield
.
Chiklis had been typecast as a nice guy, but his wife said to him, "You might be a wonderful actor but what you're showing the community right now is a roly-poly affable guy." He shaved his head, was in the gym six days a week, and when he went in to audition for the role, he got it immediately! The take from this is: "It's not up to the studios or others to reinvent you. It's up to you to do so."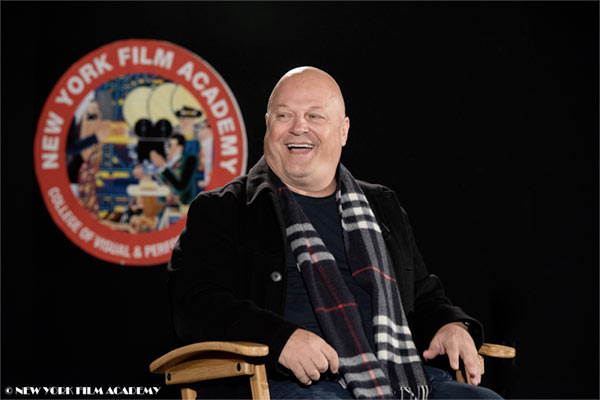 Many members of the audience were curious about how Chiklis navigated playing a character as complicated as the detective he played in
The Shield
. Chiklis told the students, "I knew that in order to hold onto an audience… he has to be compelling to watch but that there was going to have to be a lot about this guy that you actually like."
One member of the audience asked how Chiklis knew when a script was a good choice. Chiklis replied, "Pick half-a-dozen pieces that are lauded, that are critically acclaimed and you'll see how some of them … jump off the page." As a
director
and
producer
, his quest for quality is his prime motivator.
About auditioning, Chiklis advised students, "Know your strength and play to it. Never show desperation."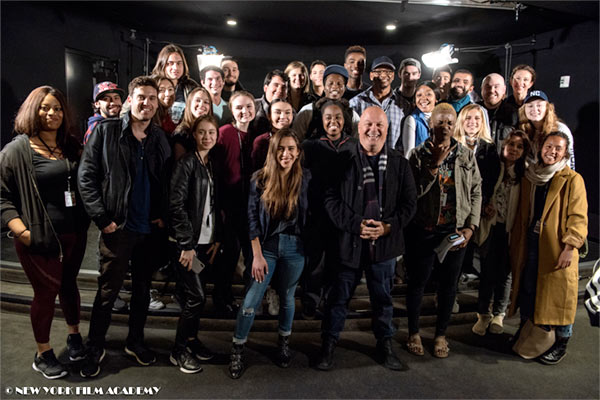 The New York Film Academy would like to thank TV & Film star Michael Chiklis for sharing his insights into acting and the entertainment industry with our students!
These guests are not faculty and do not teach at NYFA, but they have appeared to share their stories and experience with our students. As guest speakers are scheduled based on their availability, NYFA cannot guarantee whether a guest speaker will visit during a student's attendance or who that guest speaker may be. This guest speaker forum is not part of any NYFA curriculum and attendance at guest speaker events is purely voluntary. Students should be aware that guest speaker events do not represent a job opportunity nor are they intended to provide industry connections.