NEW YORK FILM ACADEMY (NYFA) WELCOMES PRODUCER HILARY SHOR TO NYFA'S Q&A-LIST SERIES
April 12, 2021
New York Film Academy (NYFA) had the honor of hosting a live video Q&A with producer Hilary Shor to discuss her work as an executive producer on the Oscar-nominated film
THE UNITED STATES VS. BILLIE HOLIDAY
with NYFA students and alumni.
Tova Laiter,
Director of the NYFA Q&A-List Series, curated and moderated the event.
Hilary Shor is a producer who has worked on multiple critically acclaimed films including
Alfonso Cuarón's Children of Men
. Shor has had a longstanding relationship with Oscar & Emmy nominated director
Lee Daniels (Precious, Empire)
, and has worked with him as producer/executive producer on
The United States vs. Billie Holiday
,
The Butler
with
Oprah Winfrey, Forrest Whitaker, Lenny Kravitz,
and
The Paperboy
starring
Nicole Kidman and Zac Efron
. She has also served as an executive producer on
Eye of The Beholder
, starring
Ewan McGregor and Ashley Judd
.

Hilary Shor (Left) and Tova Laiter (Right) for NYFA's Q&A-List Series
Laiter kicked off the conversation with Shor by asking her to share more about how she came to be in the business. Shor, who is now a seasoned producer and has worked with the biggest names in Hollywood, got her start as a secretary. "What I lacked in experience I had in social intelligence and empathy. Those two things really sent me on my way, and I certainly screwed up along the way, but I was just kind of finding my way through the reality of the business back then."
One of Shor's first big productions,
Children of Men
, came to be after Shor optioned the book and held on for nine years. It was a testament to her ability to see a story worthy of being made and betting on the talent. It paid off when the-now-Academy Award-winning director Alfonso Cuarón directed the film and went on to be nominated for three Academy Awards.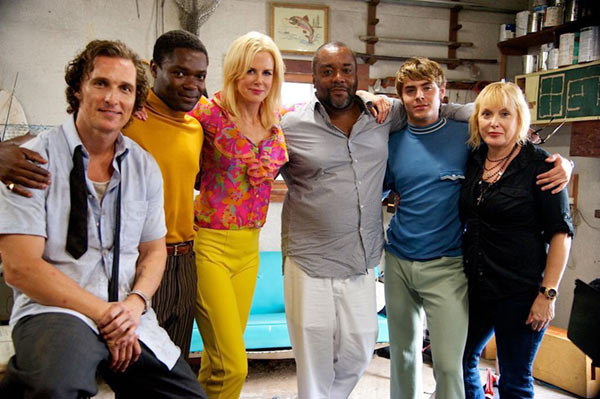 Hilary Shor (Right) on set of Lee Daniels' "The Paperboy"
Shor has also had a longstanding relationship with her frequent collaborator and friend of 30 years Lee Daniels. "Back when we were both agents, [Daniels] would always try to sign my clients behind my back," joked Shor. Eventually, Shor and Daniels began working together on his films, noting their shared love of humor on set, for Daniels' films
The Butler, The Paperboy,
and now
The United States vs. Billie Holiday.
"It's the first music-driven film I have worked on and it was really wonderful to see the period come alive," Shor shared about working on
The United States vs. Billie Holiday
. "There's such a richness. It was really wonderful to gather this extraordinary cast including the incredible Andry Day, who is nominated for Best Actress at this year's Oscars."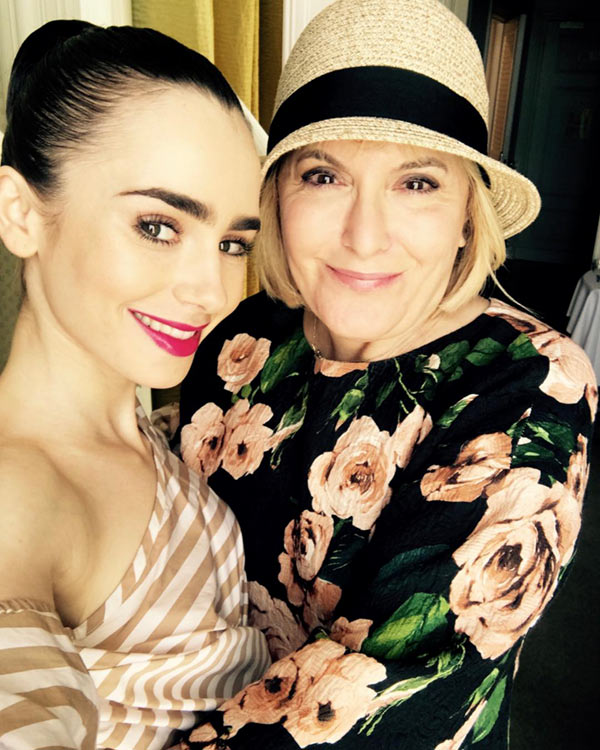 "Emily in Paris" star Lily Collins (Left) and Hilary Shor (Right)
"My role as a producer is to protect the (political) environment [on set] so the talent can concentrate on their work. Talent instinctually knows who is a safe resource. I love them [the actors] and I really see them. I Understand how difficult is what they do. You have to be egoless as a producer. They understand that to protect them it means that ultimately you protect the movie."
Closing the conversation, Shor reminded the students: "Get your ego out of the way and remember you there to serve the movie."
New York Film Academy would like to thank Hilary Shor for sharing her time and invaluable knowledge of the producing world with NYFA students and alumni and showing students that, no matter how high you climb in the business, taking your ego out of the equation will always get you farther.
To watch the full conversation,
click here
or watch below:
These guests are not faculty and do not teach at NYFA, but they have appeared to share their stories and experience with our students. As guest speakers are scheduled based on their availability, NYFA cannot guarantee whether a guest speaker will visit during a student's attendance or who that guest speaker may be. This guest speaker forum is not part of any NYFA curriculum and attendance at guest speaker events is purely voluntary. Students should be aware that guest speaker events do not represent a job opportunity nor are they intended to provide industry connections.