View Faculty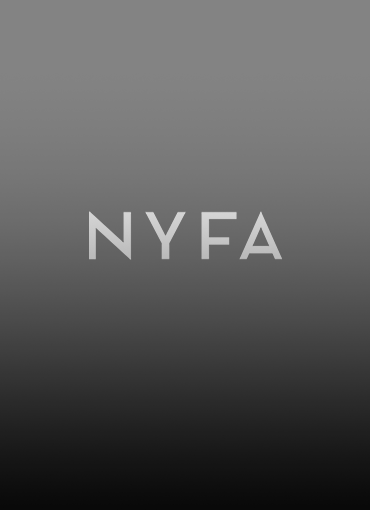 Barbara L.Sloan
---
Barbara Sloan's passion and experience with physical movement make her uniquely qualified to help deepen the actor's physical emotional connection through awareness of their bodies. With a background in teaching and working professionally for more than 30 years, collaborating with other artists, and founding two dance companies, her perspective is comprehensive and wholistic. As an active member in Actors' Equity, she has received 6 Carbonell nominations as well as a Silver Palm and New Times Award for Best Actress. She has done numerous commercials, and short and feature films, and has been a dubbing and voice-over artist for well over 20 years. Barbara was the founding artistic director of the University Center for the Performing Arts, as well as the artistic director of Body and Soul Dance Theatre and Duodada Dance Theatre. She has created two pieces for the Miami Light Project's Here and Now Festival worked with National Water Dance and was a member of Mary Street Dance.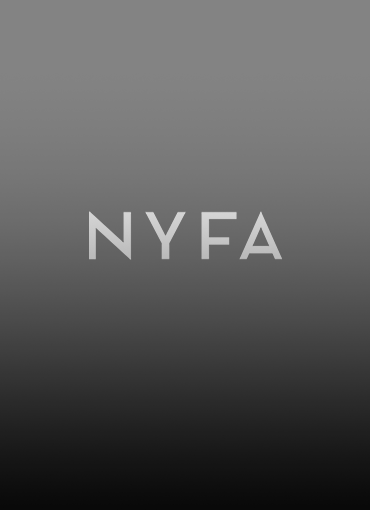 Dave Solomon
---
DAVE SOLOMON is a New York-based writer and award-winning director.
Most recently, he was directing the world premiere of Pump up the Volume; a new musical based on the 1990 film. It was scheduled to open at the Pittsburgh Playhouse in 2020, but, because of CoVid19, will now open in 2021 followed by a pre-Broadway production at the Citadel Theatre in Edmonton in 2022.
Solomon has been an Associate Director to Joe Mantello, Scott Ellis and Bill Condon, among others, and has worked on twelve Broadway productions including Tootsie, Side Show, Mystery of Edwin Drood, 9 to 5, Sunday in the Park with George, Curtains and Assassins.
Solomon also assisted Condon on the films Mr. Holmes and Disney's Beauty and the Beast and worked alongside Ellis on "A Christmas Story Live" for Fox.
His play, Margaret and Craig was seen in workshop at NY Stage and Film and was part of The New Group's New Work Series, starring Mario Cantone and Marin Ireland and directed by Tony-nominated Sheryl Kaller.
He also has two award-winning short films, Cavan and Photo Op, and numerous directing and writing credits that can be found here: www.dave-solomon.com. Graduate of Vassar College, represented by WME.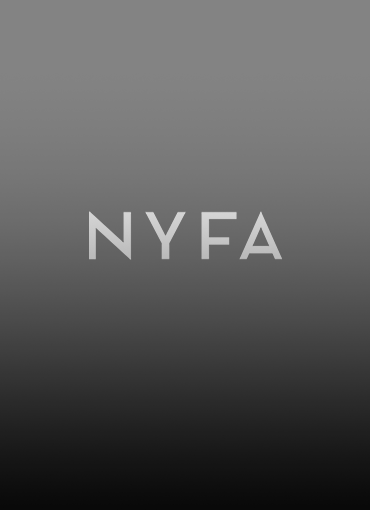 Carl Danielsen
---
Carl Danielsen studied acting at the Webber Douglas Academy of Drama, UK and with Larissa Eryomina from Moscow Art Theatre.
New York: Duke, Measure for Measure, Island Shakespeare; Polonius, Hamlet, Kraine theatre; Roger, Enter Laughing, York; Steve, The Big Voice: God or Merman, Actors Temple; Edgar, King Lear, Hudson Guild; Burleigh, Mary Stuart, Pulse Ensemble.
Regional: Balthazar, Much Ado, dir. Christopher Newton and Mac, 42nd St., dir. Gary Griffin, Stratford Shakespeare Festival, Canada; A Marvelous Party; Northlight (Jeff Award, best actor); The Tricky Part, Kitchen Theatre; Cole!, San Jose Rep, LACLO, (Bay Area Theatre Critics Circle award, best supporting actor); Homer, Morning's At Seven, Caldwell Theatre, FL; World Goes 'Round, TheatreWorks (BATCC award, supporting actor); Taming of Shrew, Oh, Kay!, SF Shakespeare (BATTC award, supporting actor); Oedipus Rex, Denver Center Theatre Company; Room Service, Barrington Stage; John Adams, 1776, Barnum, Barnum, Cat/Hat, Seussical, Woodminster Amphitheatre; Don, Singing in Rain, Bobby, Crazy for You, Cioffi, Curtains Shenandoah Summer Musical Theatre.
TV: Law and Order, 'Quit Claim'.
Composer, Advanced BMI workshop, Harrington Award. carldanielsen.com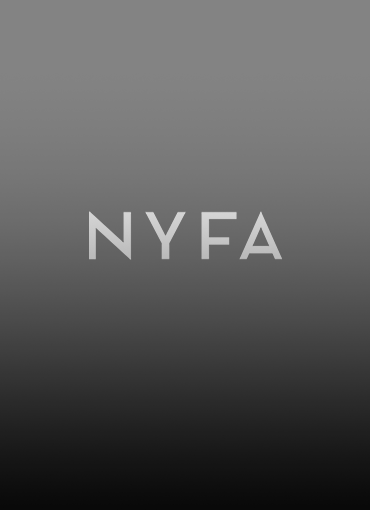 Rachel Kaufman
---
Rachel Kaufman is a seasoned Music Director, accompanist, pit musician, multi-instrumentalist and composer in NYC who has music directed and/or played for well over 300 musicals and cabaret shows world-wide. Rachel has thoroughly enjoyed working as an accompanist at NYFA since 2013, and she can also be seen playing for auditions, classes, improv comedy groups, at churches, synagogues, and, in the summertime, she has played in the orchestra and atrium on cruise ships. She has also worked with such Broadway greats as Arthur Laurents, Donna McKechnie, Baayork Lee, Ann Reinking, Lilias White, and Christopher Sieber, just to name a few.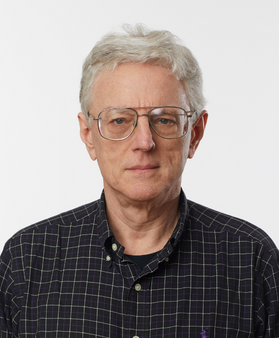 Frank Lindquist
---
Frank Lindquist (Music Director/Accompanist/Music Theory) Musician for more than 30 Broadway shows including: Associate Conductor Sweet Charity (Christina Applegate) and The Goodbye Girl (Martin Short and Bernadette Peters); Broadway Pianist/Keyboards: A Bronx Tale, She Loves Me (revival), Sister Act, A Chorus Line (revival), Legally Blonde, Aida, The Life, Beauty and the Beast, La Cage Aux Folles (revival), many others. The Radio City Christmas Spectacular: Organist/Keyboards. Orchestrator/Arranger for: Bala Brothers PBS broadcast and CD, Koch CD The Beautiful Beatles/Aureole Trio, Andiamo: Love from Italy PBS broadcast and CD, Amalfi Coast Music Festival, Albany Symphony Orchestra, Empire State Ballet, ABC TV's One Life to Live. Composing credits include: Williamstown Theater Festival Free Theatre, Riverside Shakespeare.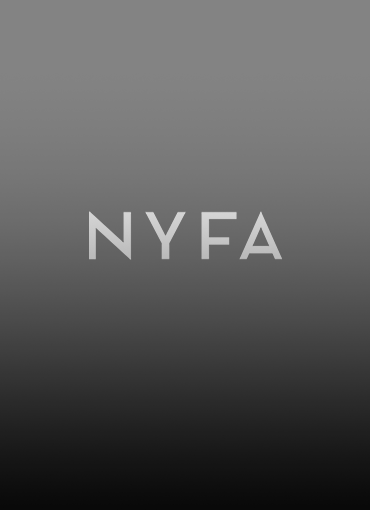 José Alberto Venutolo Chirinos
José Alberto Venutolo Chirinos
---
Born and raised in Venezuela, José Venutolo is a director, producer, editor, DIT, and educator. He came to New York in 2008 to pursue studies and a career in Filmmaking. Since then, he has worked on short and feature films, music videos, institutional videos, commercials, conceptual videos, documentaries, and TV shows for a varied arrange of clients including the City of New York. In the past 5 years, he's taught numerous directing, editing, camera, field and studio production courses and workshops at the Manhattan Neighborhood Network, the New York Film Academy, and Avenues: The World School. His fluency in Spanish, English, and Italian coupled with his expertise in production and his people person's attitude allows him to connect with a diverse range of international and national filmmakers, artists, and students allowing him to bring a fresher perspective and an element of harmony within the diversity he interacts and works with.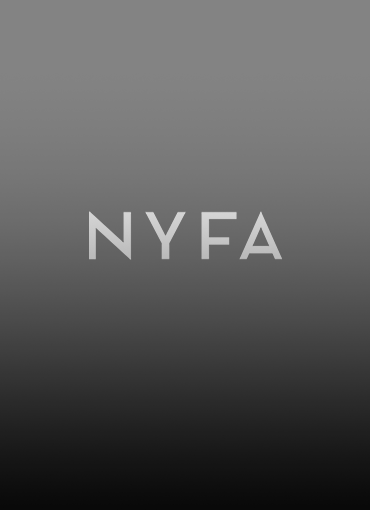 Robert Aronowitz
---
Robert Aronowitz is a New York City based Fight/Movement Director and Intimacy/Stunt Coordinator. He is a Certified Teacher of Stage Combat and also a Certified Firearm Safety Instructor with the Society of American Fight Directors. In addition to teaching for the New York Film Academy, he is also the Co-Founder of Neutral Chaos a company that offers choreographic solutions, private combat instruction, and masterclass training opportunities in the greater New York City area. His work has taken him all over the world and he has created violence for NBC, ESPN, Amazon, Columbia University, Juilliard, and others. He is a graduate of the University of Central Florida with his BFA in Theatre Performance and has been studying Stage and Screen Combat since 2006.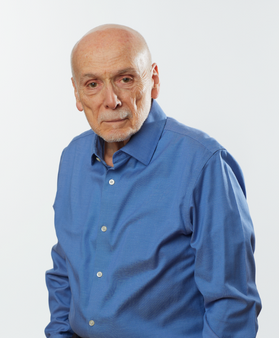 David Vando
---
Mr. Vando's works include the award winning THE KING'S CLOWN performed both in America and England, the book and lyrics for a musical adaptation LOVE'S LABOR'S LOST for the Folger Library Theatre, an English adaptation of THE THREEPENNY OPERA, BUGLES AT DAWN a musical based on THE RED BADGE OF COURAGE, SONG OF THE LARK, a musical passion play of Saint Joan, THE GOSPEL ACCORDING TO LEONARDO DA VINCI, EROICA, about the deafness and death of Beethoven and SHAKESPEARE FOR THE 21ST CENTURY, now in its third printing, which teaches you how to "translate" and use quotes from the Bard in the new millennium for everything from corporate mottos to epitaphs with over 700 outrageous examples. His latest work is the film HAMLET/HORATIO, the story of Hamlet told through eyes of Horatio, in which he wrote the screen play and acts two roles.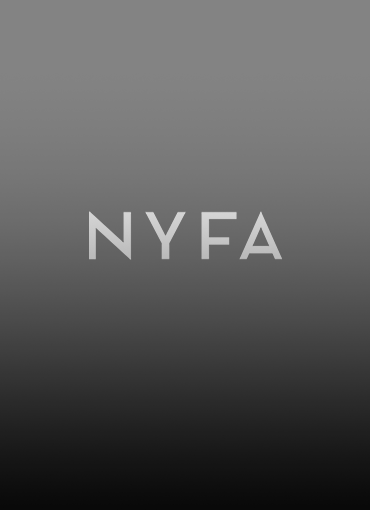 Jenna Mate
---
Jenna Mate is a director, actor, composer/lyricist, and audition coach who has worked extensively both in New York and Los Angeles. She holds a BFA in Acting from Syracuse University, a Masters in Educational Theatre from University of Houston, and an MFA in Directing from Stony Brook University. She was the Associate Producer for the Southampton International Theatre Festival, where her focus was supporting playwrights in the development of new works. Her original musical, ECO, was featured at New York Musical Festival in 2017. Recent directing credits include Lilith in Pisces (NY Summerfest) Art (Guild Hall) and A Steady Rain (Guild Hall.) She aims to create a nurturing, energetic environment where her students can explore and grow.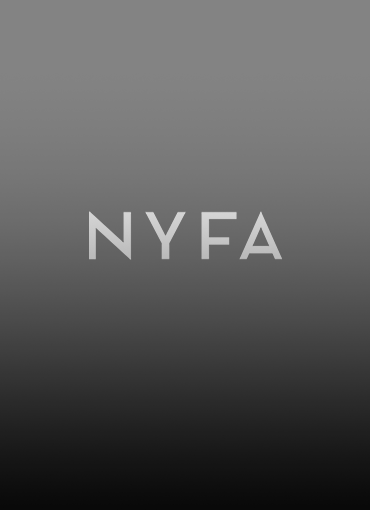 Keshav Moodliar
---
Keshav Moodliar is an actor from New Delhi, India. He graduated from Delhi University and majored in English Literature. After graduation Keshav applied to, and is the first Indian, to be accepted into The Juilliard School's MFA in Acting program. At Juilliard in his final year he played the swimmer 'Ray' in the play 'Red Speedo'. Since graduation Keshav has performed Off-Broadway with The Acting Company. He played the role of The Duke in Measure for Measure and was also in Native Son which was heralded as one of the best plays of 2019. He also played Romeo in The Shakespeare Theatre of New Jersey's production of Romeo and Juliet. He recently wrapped shooting the pilot for a new television show for FX which stars Chris Messina and Ari Graynor. He can also be seen in the mini series SINK SANK SUNK starring Laura Linney which is available on Revry TV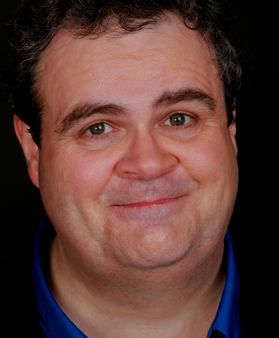 Gerald Owens
---
BA in Speech Communication and Theatre Art, Wake Forest University; MFA in Acting and Directing, Florida Atlantic University. Gerald Owens is an actor, director, voiceover artist, and acting teacher who has been working in the entertainment industry since 1982. His work has included feature films, television series, TV and radio commercials, plays, and improvisational productions.
Professionally, Gerald has appeared on-screen and on-stage with such luminaries as John Travolta, James Gandolfini, Lorraine Bracco, Christopher Walken, Jeffrey Donovan, Alice Ghostley, Robert Hays, Sharon Gless, Tom Sellick, Robert Urich, Dennis Farina, Scott Caan, Michael McShane, Ann Crumb, John Schneider, Don Johnson, Keegan Michael Key, and Philip Michael Thomas, in addition to many other notable actors. He has also worked with such directors as Barry Sonnenfeld, Tim Matheson, Ted Kotcheff, Damian Harris, Allan Arkush, and many others and studied acting with Dom Deluise, Burt Reynolds, and Tony Sheperd, to name a few.
For five years, he was program chairman of Miami's PAAF Actors' Workshop, where he taught scene study, cold reading, monologue, and improvisation classes. He has also taught improvisation at the John Robert Powers School in West Palm Beach and directing for the Palm Beach State College Film Department. Gerald Owens served as the company's producer, staff instructor, business manager, and artistic director of the Laughing Gas Comedy Improv Theatre Company.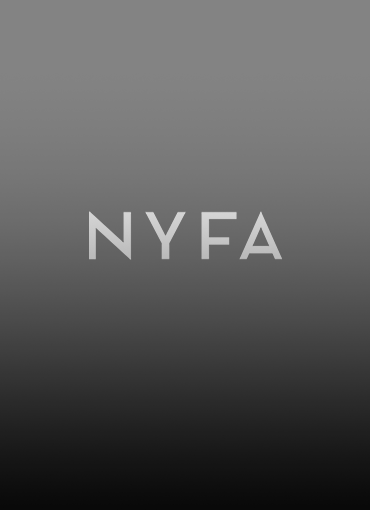 Mark Mochabee
---
Mark Mocahbee has over 35 years of professional experience as a director, writer, actor, and producer. His extensive work on both sides of the camera includes numerous film and theatre productions with such distinguished artists as Barry Levinson, Dustin Hoffman, Jon Jory, Edward Albee, David Petrarca, and Rebecca Miller. Mocahbee holds his BS and MFA degrees from The University of Miami, and has worked at many of the nation's premier theatre venues, including the Cincinnati Playhouse in the Park, Shakespeare & Company, and Actor's Theatre of Louisville. Mocahbee has served on the faculty of the University of Cincinnati College Conservatory of Music, Xavier University, and Miami University at Oxford.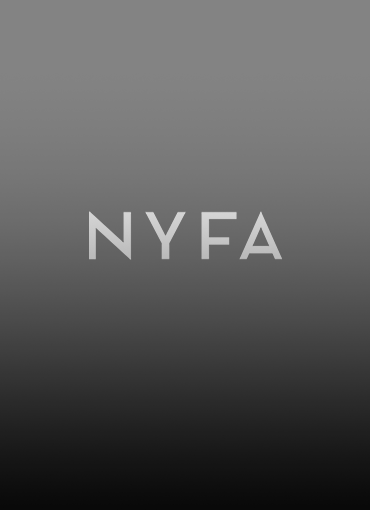 Matthew Singletary
---
MFA in Directing from the Mason Gross School of the Arts at Rutgers University. BA in Theatre from Alma College. A professional director of over fifty theatrical productions at theaters and universities in New York, Chicago, Los Angeles and all over the United States. His short films have been seen at numerous film festivals domestically and internationally, including the Slamdance Film Festival, the WildSound Film Festival, and many others.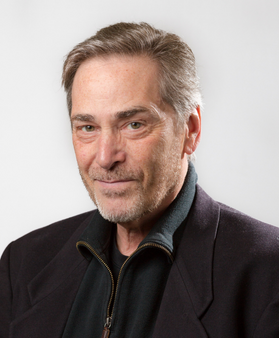 Martin Thompson
---
Martin Thompson earned his BFA in Acting at East Carolina University, before going on to study with Uta Hagen at HB Studio in New York, The Actors Studio, American Theatre of Actors, and with Wynn Handman at The American Place Theatre. He has appeared in over 100 productions on the New York stage, and in regional theatres nationwide. His motion picture credits include starring with Kevin Costner in The New Daughter, opposite Paul Rudd in Wanderlust, and with Colin Firth in Main Street (the final screenplay by the legendary Horton Foote.) On television, he has appeared on NCIS: LA, Criminal Minds, Scorpion, Comedy Bang Bang, Uncle Buck, and the first season of Penny Dreadful: City of Angels for Showtime.

Kristin Jordan Tripe
---
Kristin Jordan Tripe has an MFA in Acting from California Institute of the Arts and a BA in Theatre from the University of Nebraska at Omaha. She specializes in speech work and accent reduction and is trained in Linklater, Fitzmaurice, and Roy Hart voice techniques and Edith Skinner speech technique. She is also an award-winning independent filmmaker and an educator in theatre arts integration at Los Feliz Charter School for the Arts.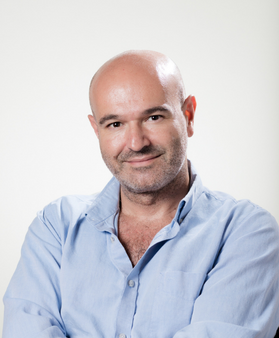 Miguel Cruz
---
Miguel Cruz is a television and film director with credits that include nearly 200 TV episodes. Shows include two seasons of the number one Spanish sitcom Aida and the Emmy winning Caiga Quien Caiga. Cruz directed and produced feature film Vulnerable, which starred renowned Spanish actress Paula Echevarria. He has also developed a remake of the Argentinian blockbuster Permitidos for 20th Century Fox Studios. Cruz's most recent project was as director for the Disney show Bunk'd. As well as a NYFA instructor, Cruz is the Director of NYFA's Fulbright Program Initiatives, a member of the Directors Guild of America, a former Fulbright Scholar, and serves on the board of the Fulbright Association of LA.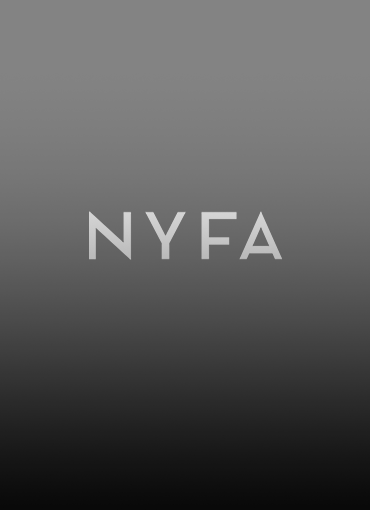 John Dion
---
MFA in Directing, University of Southern California School of Cinematic Arts; BA in Visual Arts-Media, University of California San Diego; 8-Week Program, New York Film Academy. Feature, series, and short film credits with Hallmark. Extensive film festival play including Palm Springs, Clermont-Ferrand, and Austin. BAFTA LA and Emmy Foundation College Television Awards student nominations. Short film television distribution on Canal+, Shorts International, and Mediaset.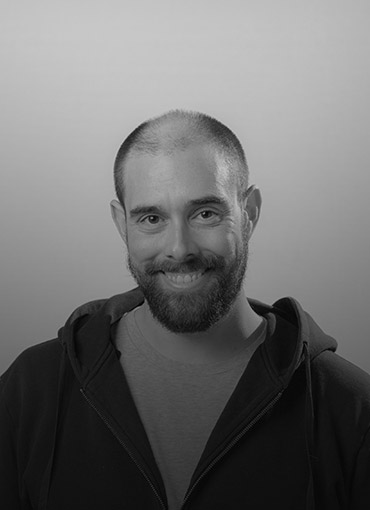 Corey Johnson
---
MFA in Acting, University of Southern California; BFA in Theater, Central CT State University. Training also includes Improv and Sketch with the Upright Citizens Brigade 98 years) and the National Theater Institute at the Eugene O'Neill Center. Acting credits include: Musicals in Real Life, Titus and Dronicus, and CollegeHumor Originals.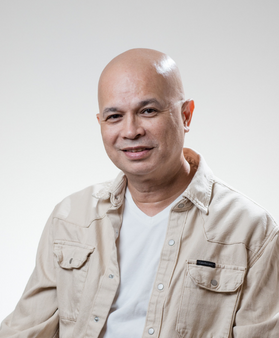 Andrew Eisenman
---
MFA in Theater Arts and Acting, Brandeis University; BA in Drama, San Francisco State University. Founding Company Member of Leviathan Lab and American Bard Theater. Directed at Leviathan Lab and Ma-Yi Theater Company in New York and Our Gang Teen Ensemble in LA. As an actor, Andrew has performed with various professional companies such as The Public Theater, New Group, Ma-Yi Theater, and the National Asian American Theater Company.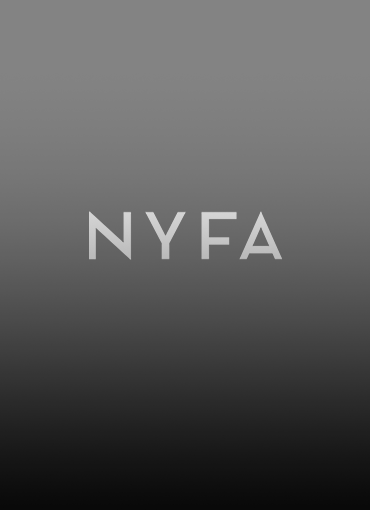 Matthew Toronto
---
MFA in Directing from Penn State University and BFA in Musical Theatre from University of Michigan. Director, writer, and producer of film and theatre. Feature film, "The Pact". Acting experience includes national tours, regional theatres and 5 seasons as a dancer alongside the Rockettes in the Radio City Christmas Spectacular.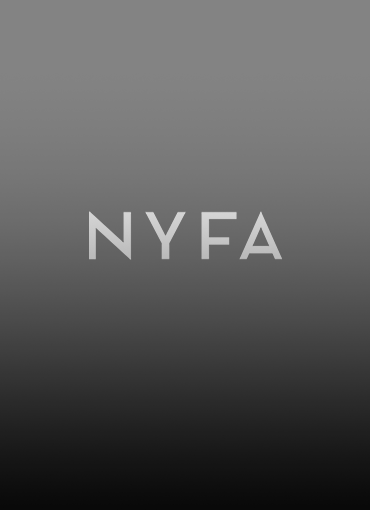 Cle Thompson
---
BA in English, Beloit College. Extensive acting experience in off-Broadway productions, national tours, and feature films including A 2nd Before Hell Freezes Over, VS, Funny Valentines and Beyond the Blue. She has worked with legendary film composer/arranger Elmer Bernstein, sung in clubs from New York to Los Angeles.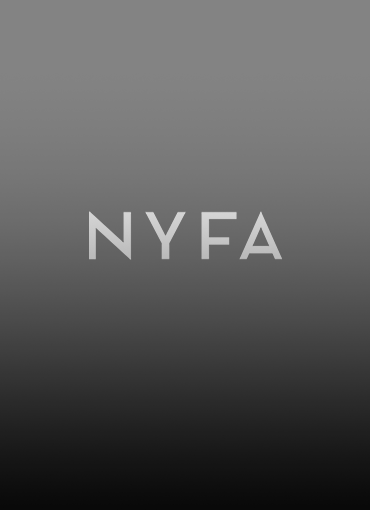 Melissa Sullivan
---
BFA in Theater from California Institute of the Arts. Artist in Residence, University of Las Vegas. Acting film credits include: Finding Red Cloud and The World of Tomorrow. TV credits include: E.R., Hawthorne, Dragnet. Theater credits include: James Joyce' The Dead, The Interview, Tennessee William's Mr. Paradise, Albee's Who's Afraid of Virginia Woolf.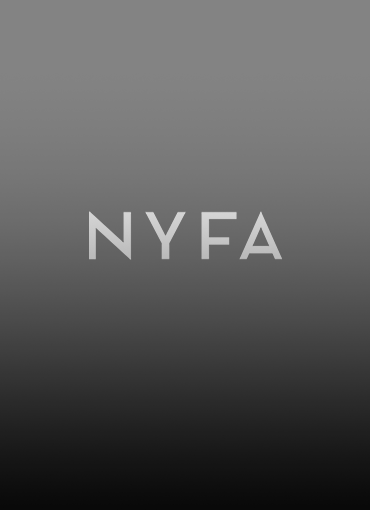 Tyler Stillwill
---
MFA in Acting from Penn State University and BA in Acting/ Design from University of Northern Iowa. Artistic Director- Black Hawk Children's Theatre, Waterloo, IA 2003-2009. Instructor of Voice & Movement, Greek Theatre, Directing and Acting (Meisner Method) and Theatre Arts History at the University of Northern Iowa. Actor, Iowa Shakespeare Festival.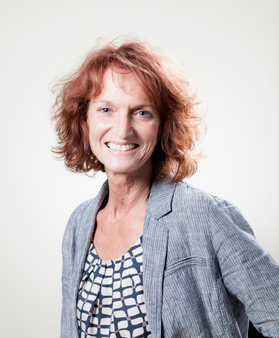 Riley Steiner
---
MFA in Shakespeare from Mary Baldwin College, BA in Theatre Arts from Mary Baldwin College, studied with Uta Hagen at HB Studios, and trained at the American Conservatory Theatre, San Francisco. Television credits include General Hospital, NYPD Blue, Civil Wars. On stage in New York, When the Young Wine Blooms with Celeste Holm, and Ophelia in Hamlet, directed by Sir Anthony Hopkins.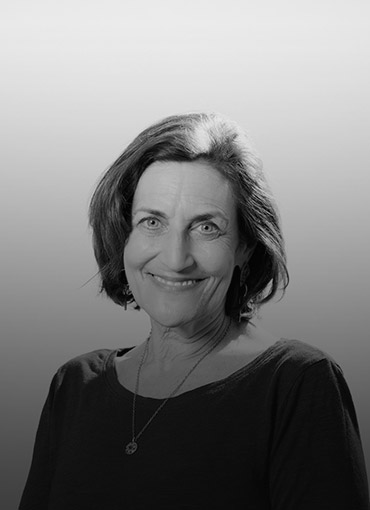 Carol Stanzione
---
BFA in Acting, New York University Tisch School Of the Arts/Strasberg Institute. Acting credits include "Orange Is The New Black", "Side Effects", "Deliver Us From Evil", Eminem's "Stan" music video and the west coast premiere of "The Manchurian Candidate", as well as many radio commercials and animated series. Has cast, directed and produced over 200 voiceovers for TV, film and radio.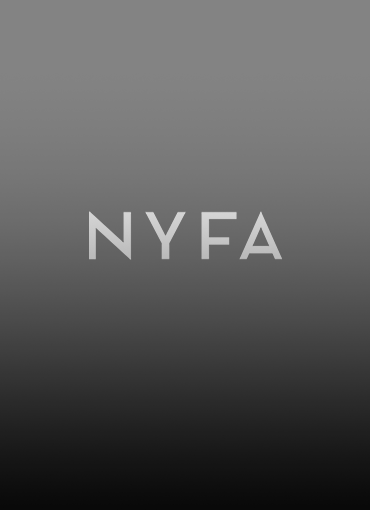 Mary Sala
---
MFA in Performance from New York University's Tisch School of the Arts and is a Certified Lessac Kinesensic© Trainer, currently serving as President of the Lessac Training and Research Institute. She is a professional actor, voice over artist, author and has taught theatre, acting, voice, speech and movement for a combined 32 years.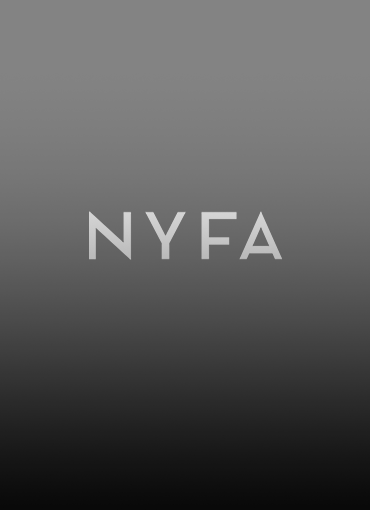 Julio O. Ramos
---
MFA in Film Directing and Production from UCLA; BA in Journalism from Universidad San Martin de Porres (Peru). Julio is the Writer/Director of "A Doctor's Job" and "Behind the Mirrors," films that were showcased in Telluride, Camerimage and CFC WorldWide, awarded with top prizes at Palm Springs ShortFest, Nashville and La Habana. He is an Alum of the Berlinale Talent Campus.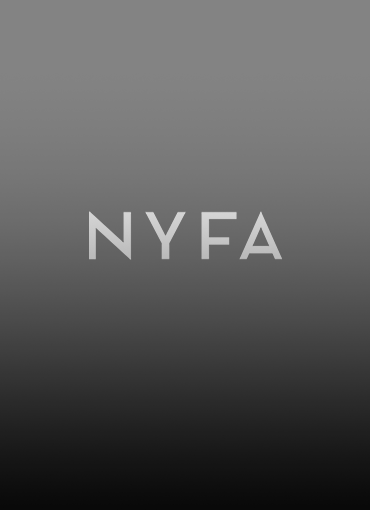 Lee Quarrie
---
MFA, Interdisciplinary Digital Media: Arizona State University. Lee toured nationally as Glenda and Auntie Em in "The Wizard of Oz" with American Family Theatre. Her original film, "Patchwork Dreams," is a grand prize winner of the 2013 Beijing International Screenwriting Competition.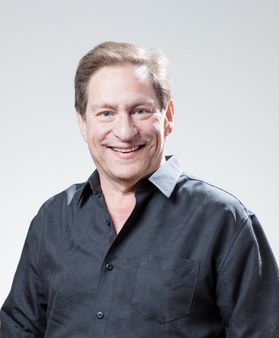 Corey Pepper
---
BA, SUNY at Binghamton. Founding member of National Lampoon Players, studying improv with Chris Barnes and Michael Haggarty. Graduate of Warner Bros. Comedy Writers program. Thirty years experience as actor, writer, comic and teacher. Has appeared in such projects as "Studs Lonigan" for NBC, and "The Quickening" for A&E.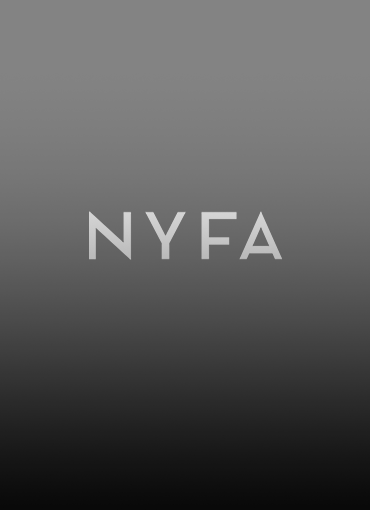 Kellynn Meeks
---
MFA in Acting, Penn State University, BFA in Acting, University of Minnesota Duluth. Lessac Certified Trainer. Studied under Arthur Lessac. Performed extensively with Los Angeles Women's Shakespeare Company. Commercial and television credits including "The West Wing." ABC Digital's "Boondoggle".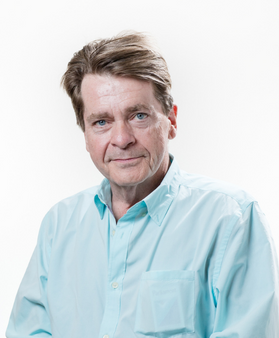 George McGrath
---
George began his career as an actor in New York. He performed with the Groundlings in Los Angeles from 1983 – 1992, where he also taught, directed the Sunday Show, and directed and created the long-running "Your Very Own TV Show." He was one of the original writers of "Pee-wee's Playhouse" and was a series regular on that show. He was inducted into the TV Theme Song Hall of Fame for co-writing the series theme song. He co-wrote the Paramount film "Big Top Pee-wee," and created and starred in Nick-at-Nite's first original late night series, "On the Television," which he also co-executive produced. He co-starred with Tom Hanks and Sally Field in the feature film "Punchline." He wrote the FOX TV movie "Based on an Untrue Story," and had a recurring role on HBO's "Tracey Takes On," a series he also wrote and produced. Other TV appearances include "Whose Line is It Anyway?" (the London and New York productions). He has received four Emmy nominations – for writing "Pee-wee's Playhouse," writing and producing "Tracey Takes On," a series for which he also won a GLAAD Award.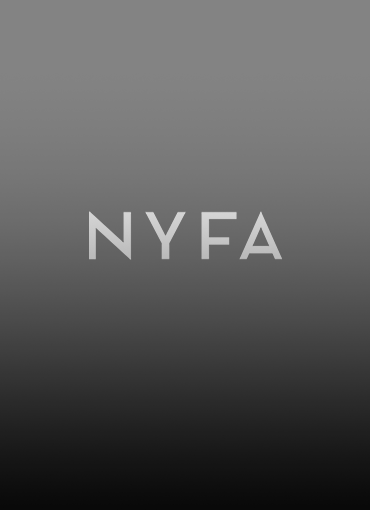 Suzanne Kent
---
Founding company member of The Groundlings Theatre Company in Los Angeles and created the Sunday Company program at The Groundlings. Over 30 feature film credits, including "Middle Men," "Honey, I Blew Up the Kid," "Nuts," "The Boost," and "History of the World: Part I". Television series regular roles on "Pee-wee's Playhouse," "St. Elsewhere," "The Garry Shandling Show," and "Brotherly Love." Voice actor on "Rugrats," "The Wild Thornberrys," and "Rocket Power".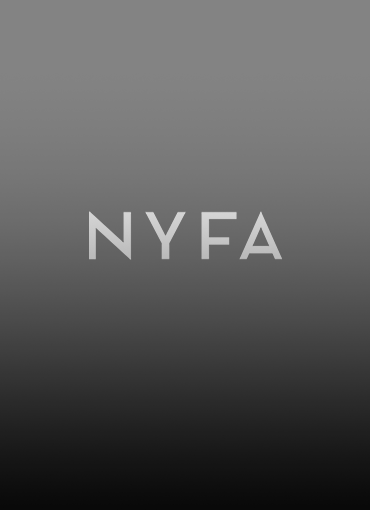 Isabella Hoffman
---
BFA in Theatre & Music from Columbia College Chicago. Over 75 credits in film and television, including Golden Globe winning series "Dear John" and "Burlesque." Other notable credits include "Curb your Enthusiasm", "Boston Legal", "Jag", "Firefly", and "Providence." Recipient of the Joseph Jefferson award for best Actress in a Principal Role in "Teibele and Her Demon."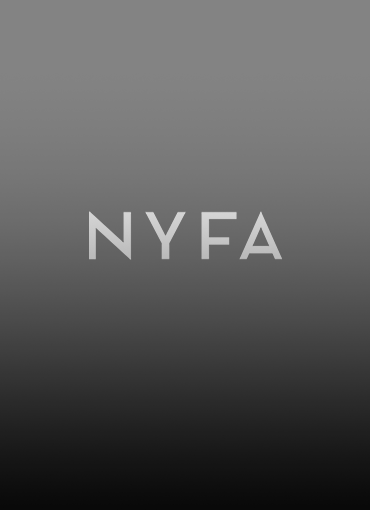 Miraj Grbic
---
BFA in Acting, Academy of Dramatic Arts University of Sarajevo, Bosnia and Herzegovina. Performed in more than 60 plays from such authors as Shakespeare, Moliere and Camus. Starred in 40 Feature Films an TV Shows, including "Mission Impossible Ghost Protocol" and "The Hunting Party" among others.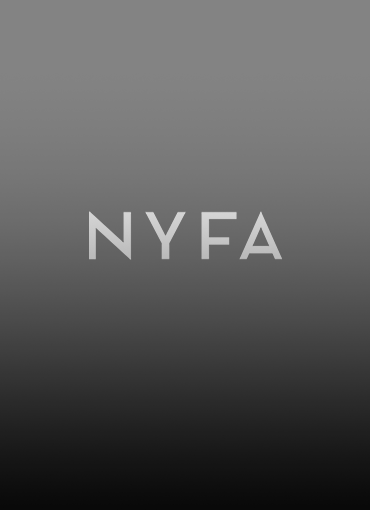 Maria Gobetti
---
MA and BA in Theatre, UCLA. Artistic Co-Director at The Victory Theatre Center, with over 80 directing credits. Maria directed the critic's choice world premieres of Jon Klein's Suggestibility and Wishing Well. She also directed and produced the critic's choice production of David Mamet's Oleanna; the world premieres of American Iliad by Donald Freed. Maria was the 1992 recipient of Women in Theatre's Outstanding Achievement In Theatre Award.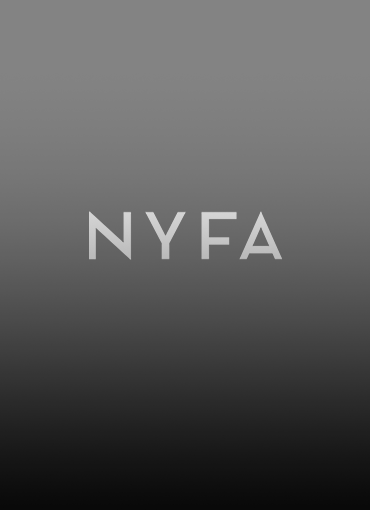 Cathy Giannone
---
BFA from Strasberg Institute at NYU. Lifetime member of Actors Studio. Has taught at Artist Theatre Group and Third Street Theatre. Recipient of two Drama Circle Awards and four DramaLogue Awards. Cathy Giannone is known for her work on The Bogus Witch Project, CB4 and The Little Rascals Save the Day.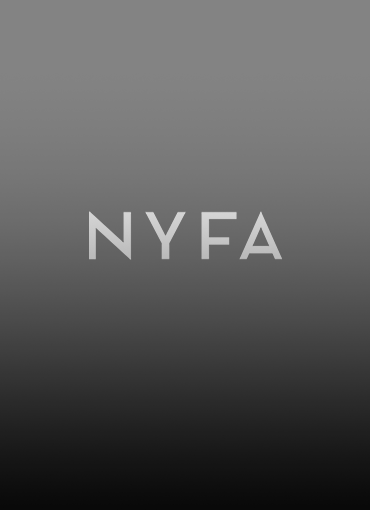 Ros Gentle
---
BFA, National Institute of Dramatic Art, University of NSW, Australia; Diploma in Teaching, Balmain Teachers' College of Advanced Education, Sydney. An actress of 40 years with teaching experience at NIDA, Actors Center, Joanne Baron/DW Brown Studio, and Australian Institute of Dramatic Art.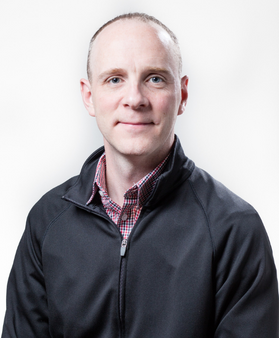 Tim Fannon
---
MFA in Acting, Brooklyn College; BS in Theater, Skidmore College; trained at the Royal National Theatre and the British Academy of Dramatic Arts in London. Extensive stage experience and commercials; film and television roles include "Kidnap", "Bar Flies", "After I'm Dead", and "Review with Forrest MacNeil". Founding member/artistic director of Fovea Floods Theater, and company member of Moving Arts.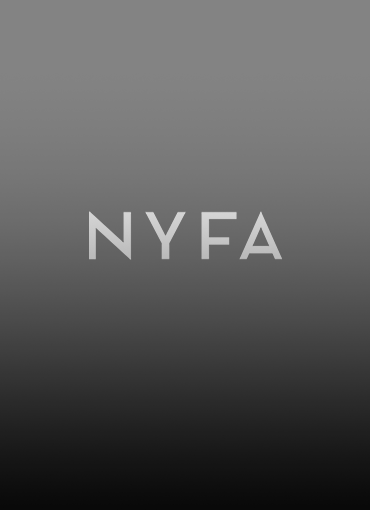 Debra Dragotto
---
MFA in Screenwriting, UCLA's School of Theatre, Film, & New Media; BA in Drama, Hofstra University. Debra has studied Shakespeare at the London Academy of Music and Dramatic Arts, Acting at the Lee Strasberg Theatre Institute, and Film Production at the School of Visual Arts, as well as private study with some of the leading names in the acting world. She has won numerous Drama-Logue Awards for stage directing, as well as the Jack K. Sauter Award for Artist Merit from UCLA, where she was also selected to direct her film after a year-long elimination process. Debra has credits in Acting, Directing for stage, film, and television, as well as for Casting Director, and Television Producer.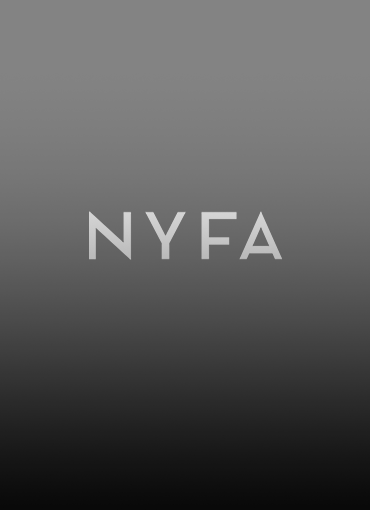 Kadina de Elejalde
---
MFA in Acting, Yale School of Drama; BA in Theatre Arts, Barnard College. Theater credits include off-Broadway, Yale Repertory Theater, and Padua Playwrights Festival, for which she won a Dramalogue award. Films and television credits include: Jan De Bont's The Haunting, Richard the Second, various shorts and webseries, and HBO's award-winning Indictment: The McMartin Trial.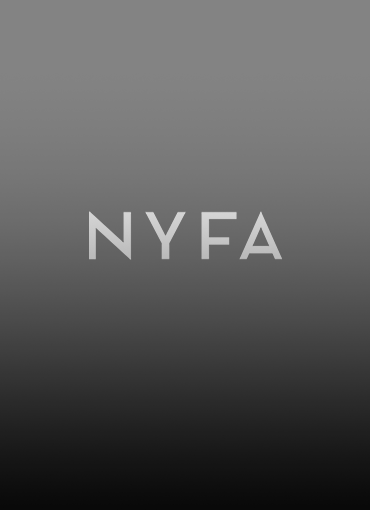 Maria Del Bagno
---
Graduate of the American Academy of Dramatic Arts, apprenticed under renowned master choreographer, Jaime Rogers, and the "Father of Jazz Dance," Luigi. Over 25 years of experience as a dance instructor. Named one of L.A.'s top choreographers by L.A. Jazz Dance Foundation.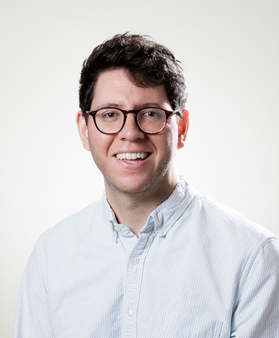 J. Claude Deering
---
BFA from Stella Adler Studios at NYU's Tisch School. Theatre credits include two seasons at The Williamstown Theatre Festival. A member of Lincoln Center's LCT Directors LAB. Film and TV credits include "Side Effects" (dir. Steven Soderbergh), "The Ugly Truth," "Room 104" (HBO), "NCIS," "Entourage," "12 Deadly Days" (YouTube Red), and "Inside the Box" (ABC/Shondaland). Digital producer/writer/director for Funny or Die, CollegeHumor, MSN, Fullscreen, and Chiat/Day.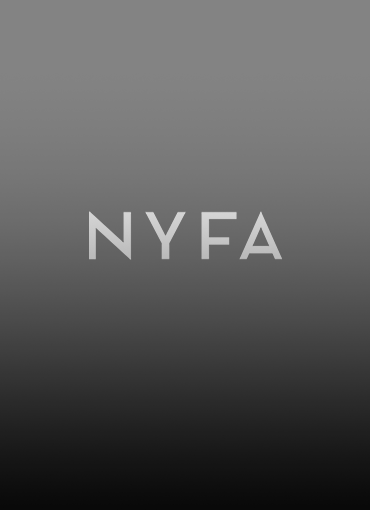 Michael Bershad
---
BA, Criminology, University of MD. Trained with Stella Adler, Michael Shurtleff, David LeGrant. Series regular, 2 seasons, "Capitol". Theatrical Agent with Stephan Gray Artists. Casting: Glenn Larson Prods, White Eagle Prods (Sylvester Stallone). Cable Ace Awards Judge, 5 years. Produced 3 films, including the feature, "Dispatch" (Netflix, Amazon), which he also wrote and starred in.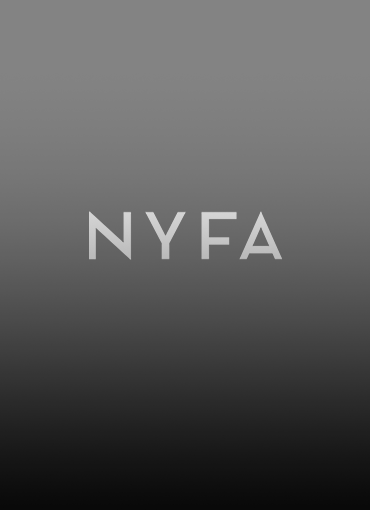 Matthew Bellows
---
MFA in Acting, University of San Diego. Matthew's film and television credits include Extinct (series regular), New Amsterdam, Fuller House, Grimm, Nashville, Captain Marvel, Bloodline, and more. Theater credits include As You Like It, Les Miserables, and Anna Christie. Board member of Los Angeles nonprofit, The Collaborative.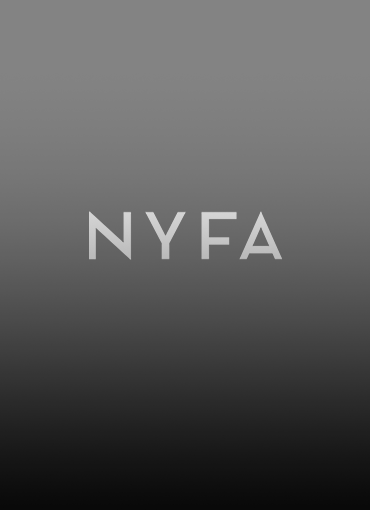 Henry Barrial
---
BA in Psychology, University of Montana. Henry's first film, a short entitled The Lonelys, won several top awards in the festival circuit. Since then he has directed and written many features including the low-budget film Some Body which was released theatrically in 2002 in 15 cities across the US; True Love, which was selected by the prestigious Sundance Screenwriters Lab, and The House That Jack Built, written by Joe Vasquez and featuring Tony Award nominee John Herrera. Barrial's latest film, DriverX was released by IFC.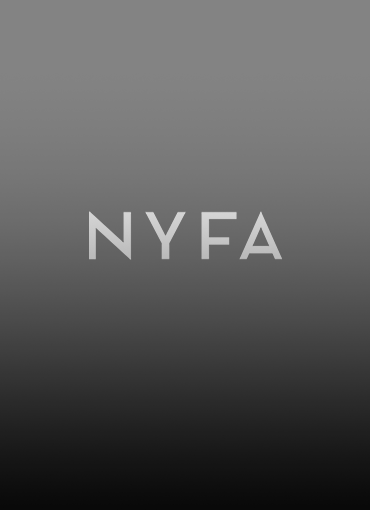 Christopher Cass
---
BA in Theatre, University of Georgia. NY and LA credits include "Rounding Third," "Jerusalem," "Gaining Ground," "RFK" (Off-Broadway), "Sleepwalk," "Born in the RSA," "Much Ado" (Central Park), "Henry V" (Off-Broadway) and "Macbeth." Television credits include: "ER," "Like Family," "Tucker," "Fired Up," "Cedric the Entertainer," "Night Court," and many more.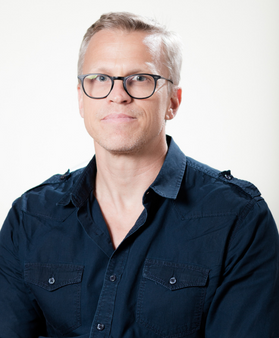 David Robinette
---
MA in Performance Theory/Playwriting, California State University, Northridge and BA in English/Creative Writing, Hunter College. Television actor with appearances on "The Young and the Restless," "Law & Order," "As the World Turns," and "All My Children." Film role in "Cry Funny Happy," Official Selection at Sundance.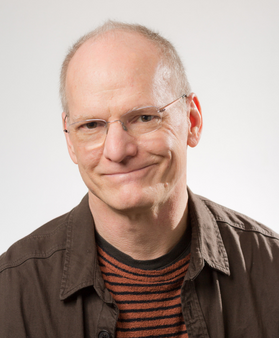 Phil Kaufmann
---
MFA in Acting, Yale School of Drama; BA in Drama, Dartmouth College. TV appearances on "Law and Order", "Harry's Law", "The Mentalist", as well as many commercials. Director of several short films, including pilot presentation, "Intelligence" and upcoming web series, "Send Me".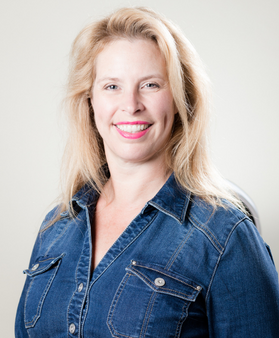 Anne Moore
Chair of Acting for Film
Anne Moore
Chair of Acting for Film
---
BA, Fordham University at Lincoln Center. Moore is an actress/director/producer who studied Meisner at William Esper Studio in New York City. Her credits include "Grey's Anatomy," "Sex in the City," "Law & Order," and "Good Intentions," and numerous off-Broadway and sketch comedy credits. Award-winning documentary filmmaker with her short Czech Daze.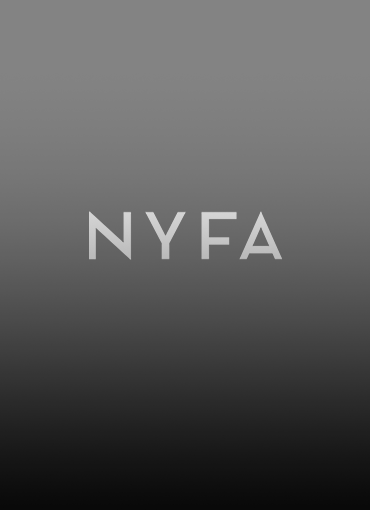 Patricia Phillips
---
American actress and singer Patricia Phillips has altered the history of American Broadway theatre, twice. Known for her power-house soprano, Patricia's is the first woman of color to portray the Tony Award winning role of Carlotta in the longest running show in Broadway history, THE PHANTOM OF THE OPERA. She is also the only woman of color to appear in KINKY BOOTS on Broadway. Classically trained at Carnegie Mellon University, Patricia has a wide range of stage and film credits including the Emmy Award winning Live at Lincoln Center production of SWEENEY TODD starring EMMA THOMPSON, the US premier of JERRY SPRINGER THE OPERA at Carnegie Hall starring Harvey Keitel, the Tony Award winning productions of BAZ LUHRMANN'S LA BOHÈME (OBC), THE SECRET GARDEN (OBC) and THE SOUND OF MUSIC (OBC Revival). She can be heard on three original cast recordings on DreamWorks, Columbia and RCA.
Some of Patricia's television credits include BILLY ON THE STREET, SHADES OF BLUE, THE TONY AWARDS and THE SOPRANOS. Her film credits include EVERYBODY'S FINE where she performed alongside Robert De Niro. Patricia has appeared as the guest soloist with many symphony orchestras including The Pittsburgh Symphony, The Baltimore Symphony Orchestra, The Minnesota Orchestra, The Indianapolis Symphony, The Bay Area Symphony, The Harrisburg Symphony, The Sioux City Symphony, and The Virginia Symphony.
Patricia currently serves as an Adjunct Professor at The New York Film Academy and New Jersey City University. She taught previously at Carnegie Mellon University, NYU Tisch New Studio on Broadway and at The Hun School in Princeton.
Patricia Lives in the greater New York City area where she savors dual citizenship between the United States and Italy and she will always consider her son, DIF, her finest production of all time.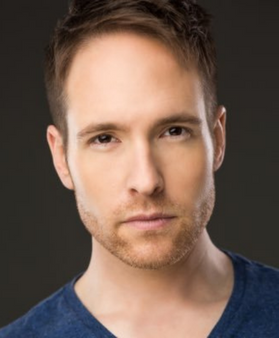 Nick Cartell
---
Nick recently completed a two and a half year run as prisoner 24601, aka Jean Valjean on the National Tour of Les Misérables. He was previously seen in Paramour, the first musical produced on Broadway by Cirque Du Soleil, where he was a standby for and performed the three male lead roles. He also appeared in Scandalous the Musical, written by TODAY show host Kathie Lee Gifford, about the life and trials of Aimee Semple McPherson, and can be heard on the Original Broadway Cast Recording. Nick made his Broadway debut in the Tony-nominated 2012 revival of Jesus Christ Superstar, understudying the roles of Jesus Christ, Judas Iscariot and the High Priest Annas, all three performed. He has also toured the U.S. and Canada in The Phantom of the Opera.
​​​​
Nick has sung with the South Coast Symphony, the Phoenix Symphony and as a member of the critically acclaimed group The Broadway Boys. In March 2019 he performed his first solo show, Bringing it Home, to a sold out room at Feinstein's/54 Below. Nick and his wife Christine are also the creators of Broadway Fights Ovarian Cancer, a benefit organization raising awareness and funds for Ovarian Cancer research.
​
A graduate of Arizona State University with a BFA in Theatre, Nick enjoyed a brief stint in Japan performing with a certain famous Mouse. While there he met his incredible wife, actress/singer Christine Cartell.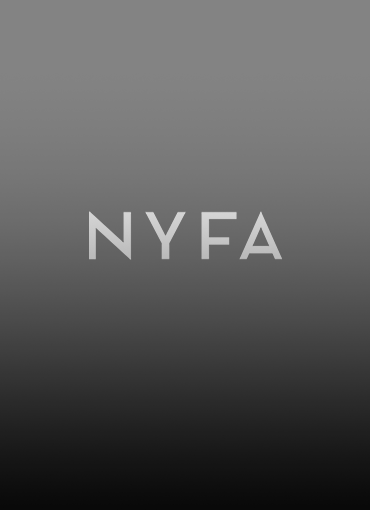 Vladimir Velev
---
Vladimir Velev grew up in Sofia, Bulgaria admiring American movies and television from afar. He has studied Latin American and Ballroom dancing from the age of six and trained with the top teachers in the competitive dance world as well as in other styles of dance. Vladimir is a former Austrian national champion and quarterfinalist of both the World and European Professional Latin Championships. Since moving to the United States, he has established himself as a sought-after instructor, performer, and competitor. He joined the Musical Theater department of the New York Film Academy in 2016.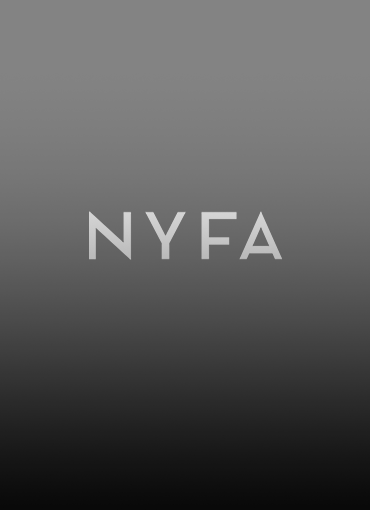 Kathryn Jane Calahan
---
Kathy Calahan is a Broadway performer, teacher, and choreographer–and is happiest when her skills help to inspire future generations. She is currently teaching tap and theatre dance classes at PCMT at NYFA, Dance Molinari, and MMAC. She has taught voice at the MTC's School of Performing Arts, LaGuardia Community College, The Broadway Artists Intensive, and The Broadway Arts Lab. Kathy enjoyed a five-year run in Broadway's Mary Poppins, where she performed as a swing, covering over 10 parts, including Bird Woman, Mrs. Corry, and Miss Lark. She toured nationally in the original production of Ragtime, shared the stage with Tony Curtis in Some Like It Hot, and danced in Randy Skinner's pre-Broadway production of White Christmas. Favorite regional credits include Dolly in Annie Get Your Gun, Josie in George M!, Polly in Crazy For You, and Woman 2 in And the World Goes 'Round. As a choreographer, Kathy's credits include White Christmas, Cole!, The Fantasticks, How to Succeed…, The Melody Lingers On, and Broadway's Easter Bonnet Competition. Kathy received her BFA from The Boston Conservatory, and was trained classically in voice and piano at The Eastman School of Music. Teachers and mentors: Bob Audy (tap), Luigi (jazz), and Rita Shane (voice). www.kathycalahan.com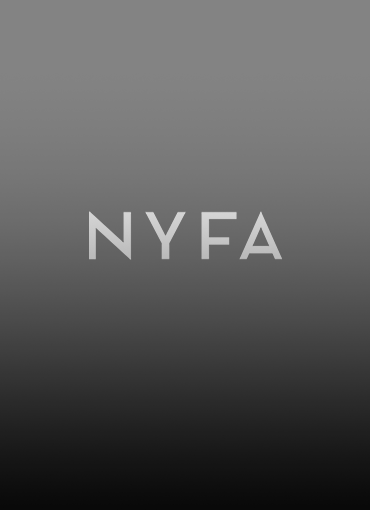 James Lane
---
James T. Lane- From Philadelphia. West End: The Scottsboro Boys, A Chorus Line – Revival (Palladium Theatre). Broadway: Kiss Me, Kate (Paul), King Kong the Musical ,The Scottsboro Boys (Ozie Powell/Ruby Bates), Chicago and A Chorus Line (Richie Walters). National Tours: Jersey Boys, Cinderella, Fame the Musical. Regional Theatre: Mary Poppins (Bert) Drury Lane Theatre, The Wiz (Tin Man), Broadway at Music Circus,The Old Globe, The Little Mermaid (Sebastian) The Muny, A.C.T and Dallas Theatre Center. Encores/Off Center: Promenade,Grand Hotel, Don't Bother Me, I Can't Cope Concerts: Carnegie Hall with The New York Pops, Ottawa Symphony and many more. Mr. Lane teaches music theatre dance when and wherever anyone will let him! Instagram: @jamestlane www.jamestlane.com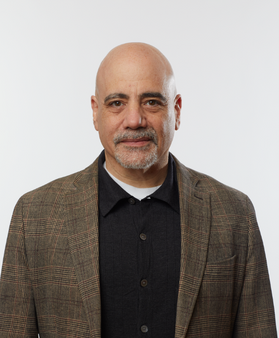 Bill Waldinger
---
In addition to his faculty position at NYFA, Bill is also on the faculty at The Joffrey Ballet School, Broadway Dance Center, Molloy College's CAP 21 Musical Theater Program and the New York Conservatory of Dramatic Arts. Certified by Luigi to teach the Luigi Jazz Technique, Bill has recently been filmed and interviewed for the recently released feature film Uprooted which chronicles the history of Jazz Dance. He has coordinated workshops bringing together the techniques of Luigi and Matt Mattox with classic musical theater choreography. Bill also frequently travels the world As a Master Teacher. He has also developed absolute beginner "Dance Classes For Singers" at The Singers' Forum. As a performer, Bill has appeared in musical theater, concert dance, commercials, music videos, television and industrials. Highlights include regional and Off-Broadway productions of A Chorus Line (Paul in the first regional production), Carousel (Carnival Boy), Kismet, Drood, Oklahoma! (Dream Curly), A Funny Thing…, Guys and Dolls and Godspell. He was a company member of The David Storey Dance Works and Labyrinth Dance Theater. He has danced in commercials, music videos, was a featured dancer on the television show Soul Alive and appeared in videos for the Theater Dance Workshop.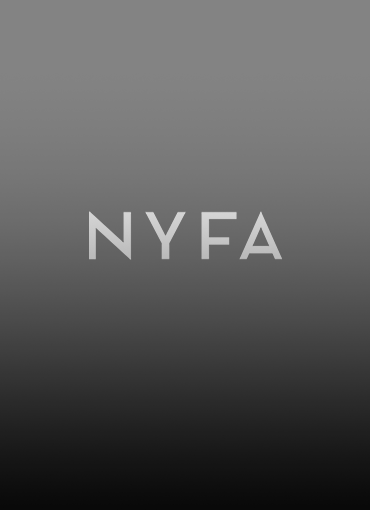 Caley Millikin
---
Caley received her BA in Biology from SUNY Buffalo and her MFA in Acting from Purdue University. She has trained extensively with Shakespeare & Co. in Lenox, MA where she has been a company member for the last 16 years. Also a classically trained dancer and choreographer, choreography credits include: Imagination Stage, KaTet Theatre, Tennessee Shakespeare Co, Shakespeare & Co, Skidmore College & Purdue University. She has served as a Visiting Professor of Theatre at Purdue University & as Training Programs Manager at Shakespeare & Co. As an actor Caley has appeared at theatres across the country, including: Cincinnati Playhouse in the Park, Florida Studio Theatre, Portland Stage Company, Shakespeare & Co, Tennessee Shakespeare Co, Constellation Theatre Co, Cherry Lane Theatre/NYC, among others. She has also appeared in numerous commercials, most recently for eBay & the NJ Lotto.
"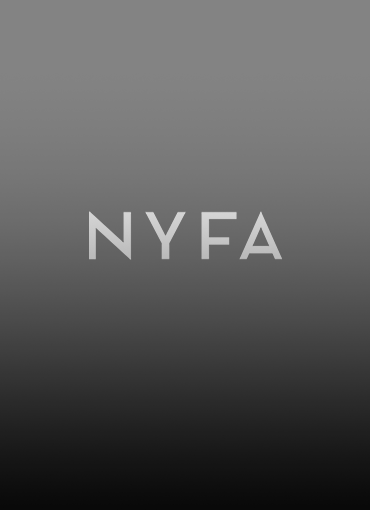 Joshua Zecher-Ross
---
JOSHUA ZECHER-ROSS has worked on over 100 productions in New York and around North America as a music director, supervisor, conductor, arranger, and electronic music designer, and has been a music director and accompanist at PCMT @ NYFA since 2014. Broadway: Be More Chill (conductor sub). Off-Broadway: Sweetee (music director/conductor), Broadway Bounty Hunter (rehearsal pianist). Recently: The Louder We Get directed by Lonny Price at Theatre Calgary. Other NY credits include songs in Macy's Thanksgiving Day Parade, and many shows at clubs and venues around NYC. Other regional credits include Barrington Stage Company, Repertory Theatre of St. Louis, George Street Playhouse, Florida Studio Theatre, Sharon Playhouse, The Village Theatre in Seattle, WA, and The Little Theatre on the Square in Sullivan, Illinois. Joshua is also a musical theatre instructor at Actor Therapy, and he holds a Bachelor of music in vocal performance from the Steinhardt School at New York University. www.joshuazr.com @joshuazr1311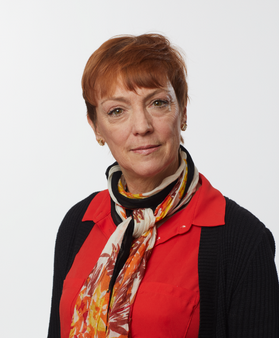 Wysandria Woolsey
---
Wysandria Woolsey originated the role of The Sugar Bowl in Disney's Broadway production of "Beauty and the Beast," and is featured on the cast recording and in the national commercial. She performed the role of Carlotta in the Broadway production of "The Phantom of the Opera" and was in "Parade at Lincoln Center," both directed by Hal Prince. Other original Broadway shows include: "Aspects of Love" and "Chess," both directed by Trevor Nunn. In Europe she was Grizabella in the Austrian production of "Cats," and has performed in numerous national tours including "Whistle Down The Wind" (dir. Hal Prince), "Zorba" with Anthony Quinn (dir. Joel Grey), "On the 20th Century" as understudy to Imogene Coca, and "Song and Dance" as stand-by to Melissa Manchester. She was a featured soloist in "The Music of Andrew Lloyd Weber" (dir. Arlene Phillips). Other regional and stock credits include: "City of Angels," "Blood Brothers," "A Chorus Line" and "Street Scene." She has also appeared as a soloist with the Cleveland Pops Orchestra in both Cleveland and Breckenridge Colorado, and was featured in the Lincoln Center Tribute to Alan Jay Lerner and at in a "Tribute to Stephen Sondheim" at the Brooklyn Academy of Music.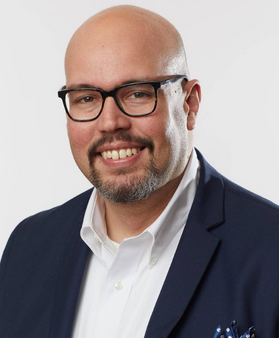 Robert William Schneider
---
Robert W. Schneider received his BA in Political Science from California Lutheran University and his MFA in Directing from Pennsylvania State University. He holds academic appointments at Penn State University, New York Film Academy, and Mt. Union. He has guest lectured at Yale University, Kent State University, UCLA, USC, and throughout London. Professor Schneider is one of the most recognizable figures in the field of online education. His new book, 50 Key Musicals, will be published by Routledge Press in 2022.
As a director, Robert has worked with such theatres as Center Theatre Group, Walnut Street Theatre, Manhattan Theater Club, York Theatre, Second Stage Theatre, and Lincoln Center Theater, as well as for PBS and Fox Seachlight. His work has been acknowledged with the Ovation Award, StageScene LA Award, BroadwayWorld Award, and the MAC Award.
In this capacity, he has also collaborated on projects with some of this century's greatest artists including Stephen Sondheim, Stephen Schwartz, Audra McDonald, Emma Thompson, Seth McFarlane, Christina Aguilera, Bernadette Peters, Sutton Foster, Christopher Durang, Kristen and Bobby Lopez, Jason Alexander, Joe Iconis, Jane Lynch, and many others.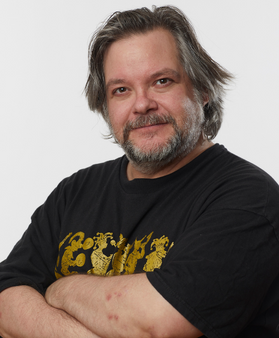 Dan Renkin
---
Dan trained with renowned co-founder of Shakespeare and Company and TONY-recipient B.H. Barry, after studying at UC Irvine and Circle in the Square. His work as actor, stage fighter and fight director has ranged from The Metropolitan Opera to 'As the World Turns,' from creating roles with Kirk Wood Bromley's fabled Inverse Theatre and New York Theatre Ballet to coaching fights on Broadway, Off-Broadway, and whatever you're doing next. He was among NYFA's Musical Theatre founding faculty, and also teaches for Circle in the Square, American Academy of Dramatic Arts, and Five Towns College. Past/guest faculty: HB Studio, Juilliard School, Cap21. He was delighted to be nominated for the 2019 BroadwayWorld Vermont Awards for his performance in The Complete History of Comedy (Abridged). Recent fight direction includes the world premieres of MONTE CRISTO, FRANK, and the new musical LOVELESS TEXAS, and touring productions of Robin Hood, Peter Pan, and Treasure Island for Summer Theatre of New Canaan, as well as work at Queens College, Montclair State University and in indie film.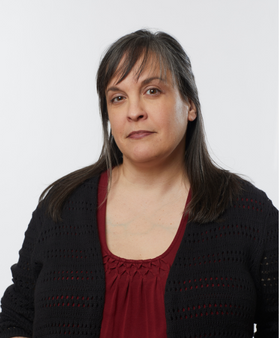 Johanna Pinzler
---
Johanna directs at regional theaters and college theater programs in New York City. She teaches acting, directing and comedy at Marymount Manhattan College and NYFA's Professional Conservatory of Musical Theatre. She serves as an Artistic Associate at Summer Rep Theatre in Santa Rosa, CA.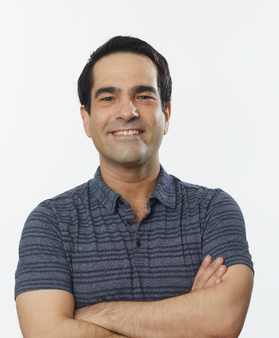 Stephen Nachamie
---
Stephen Nachamie is an award-winning stage and film director.
Broadway: Associate Director – the Tony Winning Revival of SHE LOVES ME (Roundabout Theatre. Also seen on PBS Great Performances and Broadway HD). He directs The Theatre World Awards on Broadway.
New York: The Witness Project (First Person Holocaust Survivor Stories- UJA), Little Shop of Horrors: Reunion Concert – with Alan Menken, Small Town Confessions (with Alice Ripley and Daisy Eagan), Buyer and Cellar, My Name is Asher Lev, Faraway Bayou (with Nikki M. James), Torch Song Trilogy (with Seth Rudetsky)
Regional: Fiddler on the Roof (with Ben Lipitz, Debbie Gravitte and Loni Ackerman) Becoming Dr. Ruth, Tick, tick… BOOM!, (New Repertory ), Sex with Strangers, 4,000 Miles (Capital Rep), A Chorus Line (Olney Theatre – Helen Hayes Award), The Whipping Man (Omaha Playhouse), Lady Day … (WHAT), Camelot, 1776 (Olney), Dreamgirls (WV Public).
TV/Film: Macy's Singing Christmas Tree (Thanksgiving Day Parade/NBC – Emmy Nominations – Best Song.), Jersey Christmas (Award Winner), Winning New York (Award Winner), BANG! BOOM! POW! (Award Winner)
Concerts : Kellie Pickler in Music City Christmas (Nashville Symphony), The Judy Garland Songbook and Bernstein's Broadway (Omaha Symphony) Amahl and the Night Visitors (Steamboat Symphony Orchestra) www.stephennachamie.com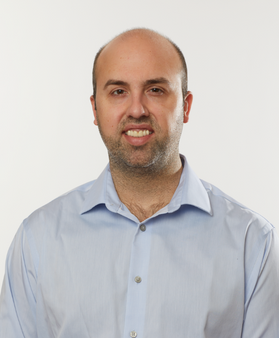 Jason Marquette
---
Jason Marquette graduated with a BFA in Musical Theater from the University of the Arts in Philadelphia. Performance credits include the original cast of the 1st National Tour of the revival of 42nd Street, The Musical, theme parks and regional theaters all across the country. In 2008 he mounted his self-produced NYC production The Next Step. His direction and choreography has also been seen in the SUNY New Paltz Production of Stephen Sondheim's Company, Wittenberg University's Fall Dance Concert, Working Mother Media's annual NYC Worklife Congress Gala as well as music videos, corporate events and various showcases in New York and around the world. He is the owner of Marquette Productions and MPower Dance Workshops.
Mr. Marquette is also on the judging and teaching faculty with Spotlight Dance Cup and GuiDANCE Experience. He has been teaching for over 20 years in cities across the US and internationally in Helsinki, Finland; Guayaquil, Ecuador, Guatemala City and Alberta, Canada. He's on faculty with the DanceTeacherWeb Live Conference in Las Vegas for and appears on their website offering tutorials in Tap. Jason taught at the first annual SoFlo Tap Festival in Lake Worth, FL and was on the faculty of Resonance, a northeastern US based travelling tap festival. He was on faculty at various studios in New York City including New Dance Group, The Peridance Capezio Center and Broadway Dance Center for 6 years teaching Tap and Theater Dance and has taught at the Alvin Ailey School. He is currently on faculty teaching tap at the New York Film Academy, New York City campus; Jazz and Tap at the New York Conservatory for Dramatic Arts as well as several other studios in the metro area. Jason keeps busy travelling to teach, adjudicate and choreograph all over the country.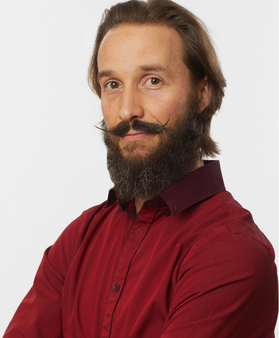 Karl Maier
---
Karl Maier began his training at the age of 19 with Boston Ballet, the American Academy of Ballet (at Vassar College), and with the dance and aerial/circus arts programs at the University of New Hampshire.
During his career as a dancer and aerialist Karl has had the privilege of working for and performing with many inspiring artists. Highlights include Vanessa Williams, Mark Dendy, Micky Dolenz, and Robert Lepage.
Select Credits: Late Night with Conan O'Brien, the national tour of Pippin (aerial captain), and eight years of dancing and flying with The Metropolitan Opera. Karl can be seen on PBS's Great Performances at the Met, dancing and flying in many operas including John Adams' Grammy Award winning Dr. Atomic. Karl is also a master technician on the rolling globe.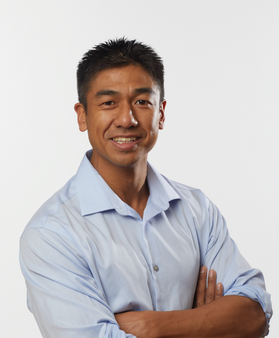 Matt Lopez
---
Matt Lopez first started dancing at the age of 10, performing for a Filipino dance troupe in New Hampshire. He majored in theatre at Northeastern University and transferred to the University of Central Florida, where he danced at Walt Disney World. Matt performed with Hilary Duff in the Christmas Day Parade televised on ABC. He also worked as the mascot for the New England Patriots. In the spring of 2010, Lopez was featured in the Go-Go Segment on "Live with Regis and Kelly." His other notable past stage/television performances include dancing for Sean Kingston and Wyclef Jean on a kids programming show on PBS, as well as for Demi Lovato on ABC's "Good Morning America." Matt now lives in New York City, where he is currently dancing and choreographing with his partner, Melissa Ramos-Lopez, who previously danced for the NBA's Brooklyn Nets. In April 2012, Lopez was the audition facilitator for a Nicki Minaj performance and was chosen as a lead dancer in Times Square for the debut of her album, "Pink Friday: Roman Reloaded." Matt choreographed for the 5-time Super Bowl Champion New England Patriots Cheerleaders, the pre-game performance at Madison Square Garden for the NY Knicks and for R&B/Pop artist, Sid Haywoode. In 2015, he was selected as one of the Top 12 Dance Convention Teachers in the U.S. by "Dance Informa Magazine." Lopez is currently teaching hip hop and street jazz at Steps on Broadway, Broadway Dance Center, Sarah Lawrence College and the New York Film Academy.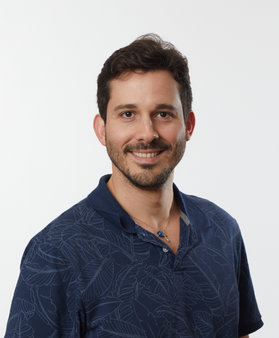 Daniel Lincoln
---
Daniel Lincoln's Broadway credits include "Wicked" and "On Your Feet!" Off-Broadway: "Avenue Q," "Tick, Tick … BOOM!" National Tours: "Matilda," Andrew Lloyd Webber's "The Wizard of Oz." International concert tours: "The Midtown Men," "Burlesque to Broadway." Daniel has also worked for Telsey + Co Broadway Casting, and taught at NYU Tisch. As composer/lyricist: "Queen Bea: A Soapsical!" (3 Rules Prod, NY, starring the cast of TV's "One Life to Live"), "Calixte" (Festival South, MS), "Wrong Could Be Right" (Facade Prod, London UK), and the upcoming movie-musicals "Plus One," and "Bang! Boom! Pow!" Graduate of UCLA (BA: Music) and NYU (MFA: Musical Theatre Writing).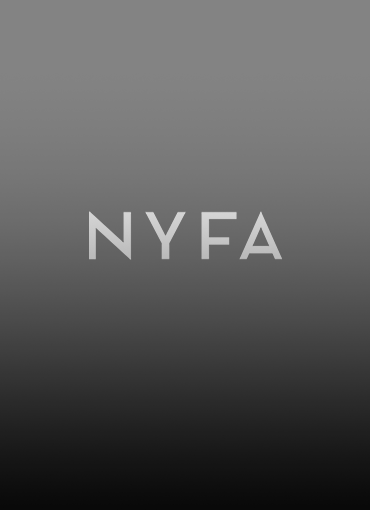 Chad Larabee
---
Chad Larabee is an award winner director of stage and film who works extensively in the development of new plays and musicals. He directed the critically acclaimed off-Broadway revival of Garson Kanin's classic, Dreyfus in Rehearsal, as well as the London world-premiere of Ain't We Got Fun. Additional Off-Broadway credits include the world-premieres of POPart The Musical, Do Not Disturb, and Good Good Trouble on Bad Bad Island. Chad is an Artistic Associate at Northern Stage where his directing credits include Mary Poppins, Disney's The Little Mermaid, and Clybourne Park. Select regional credits include Little Women the Musical, On Golden Pond, Violet, and Assassins. Chad's award-winning short films The Ghosts of Ethan Dean, (in) rhythm and Life in Free Fall have been seen in film festivals across the country. In addition to his work as a director, Chad is the Associate Producer of the new digital musical, A Killer Party: A Murder Mystery Musical. Chad is a graduate of The University of Iowa, and Florida State University where he received his MFA in Directing, and is a member of SDC. www.chadlarabee.com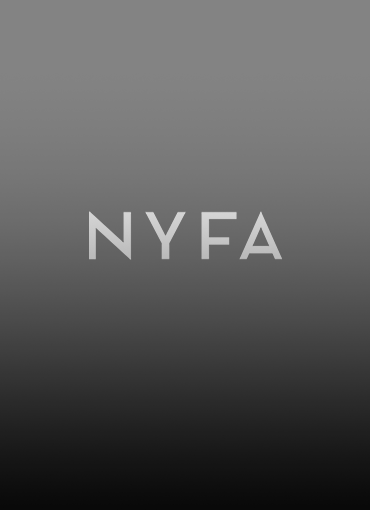 Bob Kale
---
A partial list of the projects Bob has worked on as a casting director would include: Broadway (Most for Nat'l Tour as well)— Souvenir, King Hedley II (August Wilson), An Inspector Calls, A Tale Of Two Cities, Little Women-The Musical, The Who's Tommy, Titanic-The Musical (1996), The Life, Jekyll & Hyde (1996), The Scarlet Pimpernel. Off-Broadway includes—Frank McGuinness' Gates Of Gold, Dracula, Dietrich & Chevalier, Over the River and Through the Woods, Avow, The Deep Throat Sex Scandal, Tap Dogs. Tours include—The Best Little Whorehouse in Texas starring Ann-Margret, Barry Manilow's Copacabana, Nunsense (25th Anniversary Tour), Bring in da Noise, Bring in da Funk starring Savion Glover; Television—HBO's Scarred City, Due South, Elmo's World: Happy Holidays!, PBS Sesame Street, Cosby Mysteries, As The World Turns, and the miniseries Sally Hemmings (NY Casting). Feature Film includes—Jack & Jill (additional NY Casting), You Don't Mess With The Zohan (additional NY casting), I Now Pronounce You Chuck and Larry (additional NY casting), Beavis and Butthead Do America (NY Voice Casting), The Quest for Camelot (NY Voice Casting), Looney Tunes: Back in Action (NY Voice Casting), Big Daddy (NY Casting), Little Nicky (NY Casting).. See www.bobkaleonline.com for more information.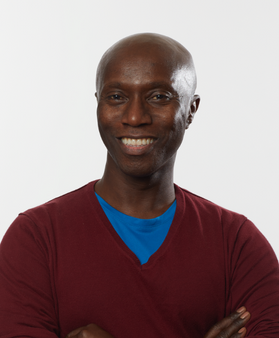 Kenny Ingram
---
Kenny Ingram is proud to have been a part of the New York Film Academy's musical theatre faculty for four years as a tap and jazz dance instructor. He also has had the pleasure of teaching tap for NYFA's high school summer programs. Mr Ingram is currently in Disney's "The Lion King" on Broadway.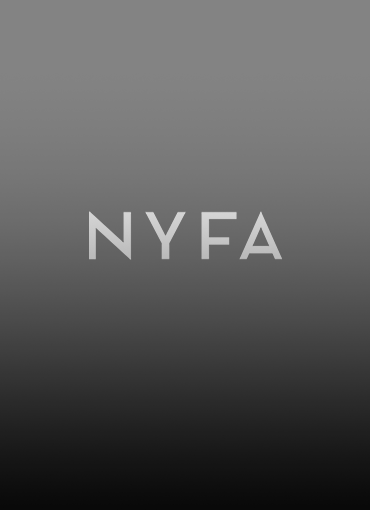 Christine de Frece
---
Christine de Frece has been teaching vocal technique for over 10 years. Her students can be seen performing on Broadway, Off-Broadway, National Tours, cruise ships, and in regional theaters across the United States, Canada and internationally. She is also the Chair of Vocal Performance at Circle in the Square Theater School.
As Musical Director, Christine has directed productions of Cabaret, Urinetown, The Music Man, Gypsy, Meet Me In St. Louis and A Funny Thing Happened On The Way To The Forum.
Christine is a graduate of the University of Lethbridge (BMus Vocal Performance) and Circle in the Square Theatre (Professional Musical Theatre Workshop). As an actress, Christine has been seen in productions such as Titanic, It Shoulda Been You, Ragtime, Rumors (Carbonelle Award Winner), A Funny Thing Happened On The Way To The Forum, The Music Man, Bye Bye Birdie, Follies, And The World Goes Round and many more.
Christine is a company member of the crititally acclaimed concert series An Evening With… at Green Room 42 and can be heard on their album An Evening With… Volume 1, on all major music platforms. She can also be heard on cast album for the award winning Off-Broadway musical, Wanda's World. Christine is featured as Mrs. M on the soundtrack for the Danish musical M For Marriage and was voted best vocalist in the 2019 Broadway World Cabaret Awards.
Charissa Bertels
---
CHARISSA BERTELS is a Broadway actress and champion of new musicals. Charissa recently toured the country in the first national tour of If/Then, starring Idina Menzel, La Chanze and Anthony Rapp. She made her Broadway debut in the original Broadway cast of Pasek & Paul's Tony-nominated musical A Christmas Story, and later reprised her role at Madison Square Garden. As part of the singing ensemble for New York City Center Encores' productions of Gentlemen Prefer Blondes and Lady Be Good, her work can be heard on the subsequent cast recordings, featuring Megan Hilty and the legendary Tommy Tune.
Charissa starred to rave reviews in her original one-woman musical, My 80-Year-Old Boyfriend, at Merrimack Repertory Theatre (MRT), for which she received an IRNE award for Best Solo Performance. Her newest collaboration, The Uncivil Ones (Finalist: Rhinebeck, NextFest @ Latte Da, Live & In Color; Semi-Finalist: NAMT, O'Neill), features unheard female, trans and non-binary voices from the Civil War and garnered the 2019 Special Mention for the Women in Arts & Media Coalition Collaboration Award.
She can be seen in two of NYFA's original musical films: "Gingerbread House" and "It Is What It Is".
www.charissa.nyc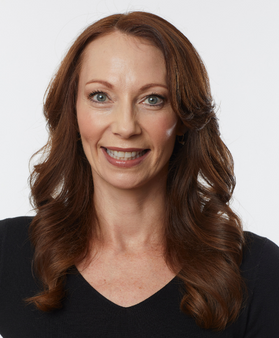 Michelle Potterf
---
Michelle Potterf's Bio-
Michelle came to NYFA from a 9-year run in the Musical CHICAGO on Broadway where she played Go-to-Hell Kitty and the understudy for the lead, Roxie Hart. She was also chosen to work side by side with Ms. Ann Reinking as the Dance Captain for Chicago the Musical on Broadway. Michelle has also had the privilege of constructing and overseeing a special one night performance by the incredible Chita Rivera at the Hotel Pierre. Michelle has danced professionally in such productions as Crazy For You (International tour), The Will Rogers Follies (National Tour), Beauty and the Beast (Walt Disney World.) She has been a featured dancer in the remake of the Stepford Wives movie and as a featured Dancer in a National Ebay commercial directed by Sam Mendes, as well as many other TV appearances. She has also taught dance in the NYC Public school system through The National Dance Institute under the direction of the legendary Jacques d'Amboise. Michelle earned a BFA in Dance from Missouri State University. Currently she is head of the dance department within the Professional Conservatory of Musical Theatre at the New York Film Academy.
Charley Tucker
---
As a teaching artist, Mr. Tucker has worked at New York University (co-teacher with Phylicia Rashad), American Globe Theatre (Shakespeare First Folio Technique), University of Texas/ Austin, Muhlenberg College, Penn State University and New York Film Academy where he is currently teaching Scene Study and the Meisner Technique.
HEDDA GABBLER (American Globe), UNCLE TOM'S CABIN (The Drama Dept.- Workshop Co.), MISALLIANCE (Pennsylvania Center Stage), DESIRE UNDER THE ELMS (American Stage), SIX DEGREES OF SEPERATION (Florida Studio Theatre), and AMERICAN BUFFALO (Asolo Conservatory Theatre- guest artist). Film and T.V.: CURDLED (Miramax), AMY SCHUMMER SHOW (Comedy Central), TENNESSEE (Lee Daniels Entertainment), and several television and radio commercials. Currently Mr. Tucker has 2 films in production.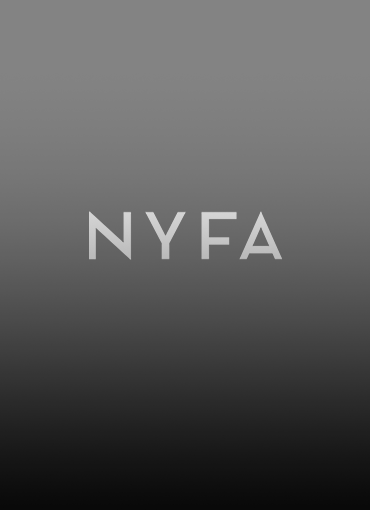 Diana Henry
---
Diana Henry is an award winning actor with over 25 years of professional experience in film, television, theatre, voice overs and on camera. She is also a private acting coach for children and teens. Since 2009, Diana has been a series lead regular on ABC's "What Would You Do?", appearing in over 70 episodes in a wide variety of roles. She captured three NY Emmy Awards as presenting host in "The Lineup: Best Sports Movies", featuring Fran Healy, Spike Lee, and Chazz Palminteri. In 2010, she co-founded The Drawing Board NYC, a collective of film and theatre artists dedicated to developing new works through table readings. She continues to be a Producing Host of this successful non-profit company.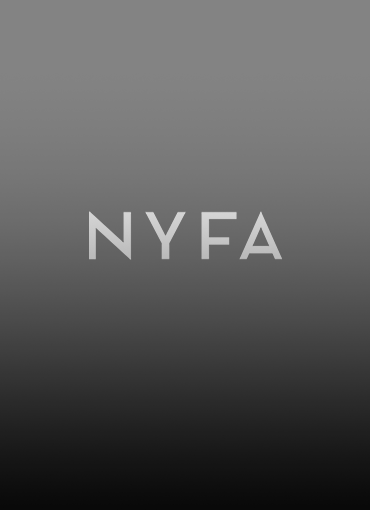 Courtney Ferguson
---
Courtney Ferguson is proud to be a part of the New York Film Academy's faculty. She is a New York City/Atlanta based teacher and actress. She has spent the past two years training under Master Teacher Louis Colaianni, creator of the Phonetic Pillows approach to dialects and accents. As an actress, she has taught, performed and trained with the Maryland Shakespeare Company. Performance credits include Richard III, The Comedy or Errors and Romeo and Juliet. As a dialect coach she has coached at her former alma mater Howard University, the Mosaic Theater Company, Theater J and The Duke Ellington School of the Arts. She is a proud member of Actors Equity.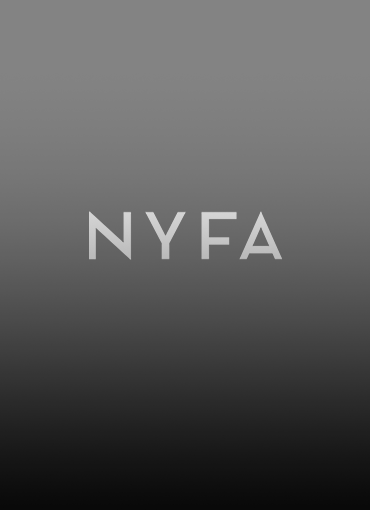 Taylor Ferrera
---
Taylor Ferrera is a writer and performer based in New York City. Her satirical songs on YouTube have over a million views and have been featured in the Huffington Post, on NBC, and at the New York City Center for Stephen Sondheim (The Lobby Project). She has written for television (Questionable Choices – Music Choice), for the internet (Community Theater: Seinfeld the Musical and Broadway Does Mother's Day), and for the stage (with Matt Webster): Cinderella (American Pops Orchestra); Democracy, Day 1 (New York Film Academy); County Fair – A Country Hits Musical (Broadway Licensing) ; and Propaganda! The Musical (winner Best Featured Actress and Best Choreography at NYMF) which will be released as a musical podcast later in 2020. Taylor is also an arranger/vocalist for the award winning a cappella group The Perfect Fifths (Instagram: @the_perfect_fifths). She is a founding member of the Magic Forest Theatre Company (Instagram: @magicforesttheatre) and a resident playwright at the New York Film Academy. Instagram: @taylorferrera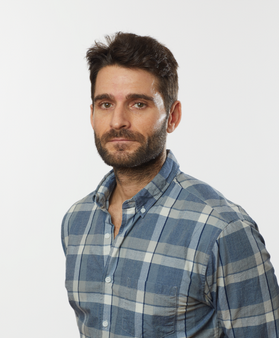 Micah Stathis
---
Stathis was a Production Manager for Manhattan Neighborhood Network for over four years. He quickly expanded his skills as a freelance Cinematographer and Director. He has experience directing a wide variety of television and film shoots, commercials, music videos, narrative films, documentary films, and live events.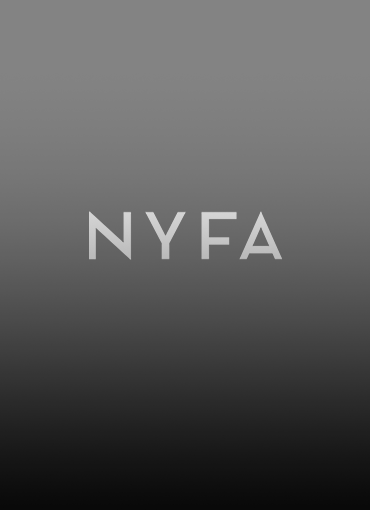 Emily Shain
---
Emily Shain (she/her/hers) is a New York based actor, educator, and producer. New York credits include: The Straights (JACK), Richard III and As You Like It (Hudson Valley Shakespeare Festival). Regional: Indecent (La Jolla Playhouse), Actually (San Diego Repertory Theater), What May Fall (Guthrie Theater), As You Like It (Chicago Shakespeare Theater), Beyond the Horizon (Eclipse Theatre), Becky's New Car (Park Square Theatre). She can be seen in the webseries Keep Me Posted and Easy Abby as well as in various commercials and voiceovers. As an educator, Emily is currently on faculty at the New York Film Academy. She has taught at New Mexico State University Las Cruces, UCSD, NYU/ Playwrights Horizons Theater School and the University of Minnesota/Guthrie Theater BFA Actors Training Program. In addition, Emily is a partner with the Back Room Shakespeare Project. She is a co-founder and instructor at Performing Prose. MFA: UCSD, BFA: University of Minnesota/ Guthrie Theater Actor Training Program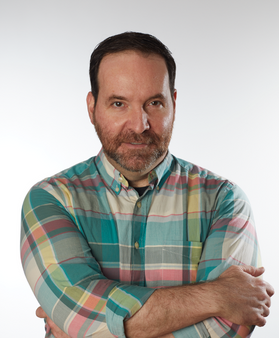 T.J. Mannix
---
T.J. Mannix is a member of SAG-AFTRA and Actors Equity. He has toured with the Second City, flown 50 feet in the air in a fat suit as Santa Claus in the Radio City Christmas Spectacular, recurred on several soap operas, repeatedly played murderers and kidnappers, and currently tours the world with LimboLand, a one-man completely improvised musical. Directed two award-winning, original movie musicals "Plus One" and "American Dreamin'."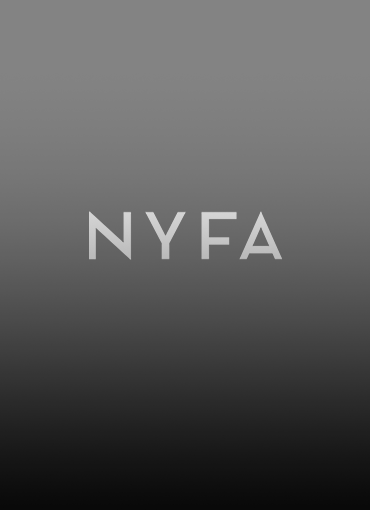 Stephanie Jean Lane
---
Stephanie Jean Lane is an actor, writer, director, choreographer, dancer, and teacher. Born and raised in southern Connecticut, she's been a NYC resident since 2005, attending college and then graduate school there, and continuing her professional career here in theater, film, TV, and dance. She loves the students at NYFA for their curiosity, enthusiasm, and creativity, and for the broad range of experiences they bring from all around the world.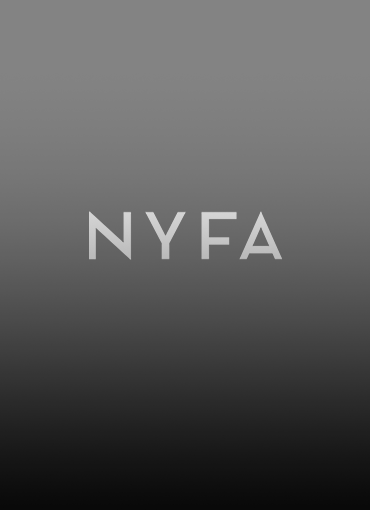 Matthew Webster
---
Matt Webster is a New York City based actor and writer. As an actor, Matt has been seen on stage in Broadway concerts, National tours, and recently won Best Actor for his portrayal of Johnny Pope in A Hatful of Rain (BroadwayWorld.com). As a writer, Matt's shows include: BACK; Jay and the Contest; and his original musical Kingdom Come. With his frequent collaborator Taylor Ferrera, Matt has co-written several shows, including: a new 4 actor version of Cinderella; Democracy, Day 1; County Fair – A Country Hits Musical; and Propaganda! The Musical. Matt received his BFA in Acting from West Virginia University where he was named the outstanding graduate from the College of Creative Arts. He now serves as a Creative Consultant Mentor for the college. Matt is a founding member of the Magic Forest Theatre Company – a traveling children's theatre that performs at pre-schools and daycares across the NY Metro area, and a co-owner of the production company Propaganda Theatricals. Matt won the Johnny Mercer Award for Songwriting and currently works as assistant to Broadway's Andrew Lippa. www.TheOtherMattWebster.com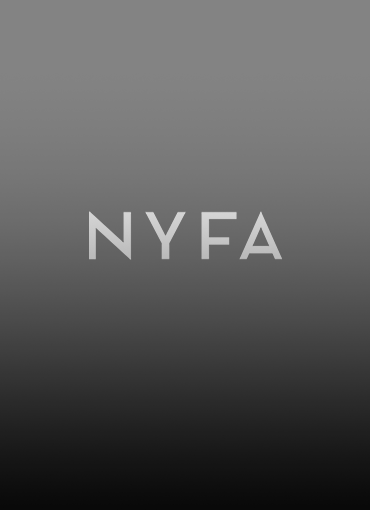 Bryan Kazmarck
---
Director of Standing Eight. Kazmarck is a New York based filmmaker whose films have screened at a multitude of film festivals domestically and internationally. He has directed 3 shorts and a feature. His feature, Terminal Legacy, a sci-fi thriller, was released on Dec 1, 2015. His short, The Portland Empire premiered at the 2012 Festival De Cannes, and proceeded to sell to Shorts International (U.K.) and to the Worldwide Mobile Movie Theatre App in the U.S. He also the owner of Open Fire Films.‬‬‬‬‬‬‬‬‬‬‬‬‬‬‬‬‬‬‬‬‬‬‬‬‬‬‬‬‬‬‬‬‬‬‬‬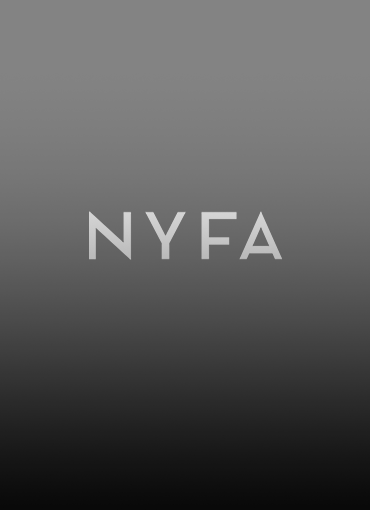 Sarah Kinsey
---
Sarah Kinsey is an actor, singer, producer, writer, and teacher who is proud to be on the Acting for Film faculty for NYFA both in NYC and Florence, Italy. She has appeared on stage in NYC with Amios, New York Shakespeare Exchange, and Partly Cloudy People. She has also been a part of several award winning short films including Candlestick Justice, which she also wrote. Regionally, she has performed in several theaters including Cleveland Play House and Actors Theatre of Louisville. She is a member of New York Shakespeare Exchange's Leadership Council, as well as Partly Cloudy People as a co-producer. She is a proud member of AEA and SAG-AFTRA, and holds an MFA in Acting from Case Western/Cleveland Play house. You can occasionally find her singing classic country music with Bourbon Express (for which she has also recorded two albums) and Patsy Hank Lovechild. Sarah-Kinsey.com for more info on professional pursuits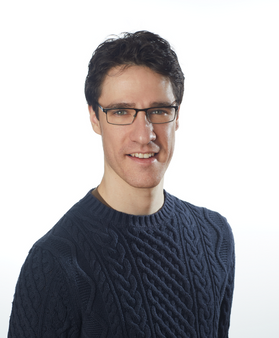 Ben Mehl
---
Ben Mehl has taught Movement and Shakespeare's Clowns at the NYU Graduate Acting Program, where he also received his MFA and completed a teaching mentorship in Movement under Jim Calder and Voice under Scott Miller. He teaches Movement for the Hagen Core Training at HB Studio and open Movement workshops. He teaches Movement, Voice and Speech at the New York Film Academy and has also taught at The Public Theater, Red Bull Theater, the Refugee Youth Summer Academy, the New School, the Vim Vigor Dance Company, Clown Gym and as a private coach.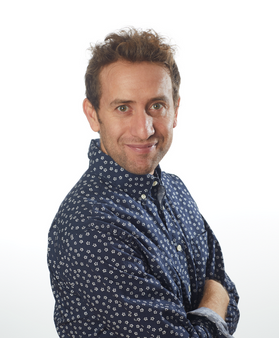 Drew Hirshfield
---
Drew Hirshfield has acted in new and old plays around the country at places like the Magic Theatre in San Francisco, Huntington Theatre Company in Boston, Geva Theatre Center in Rochester, Alley Theatre in Houston, Virginia Stage Company, New Harmony Theatre, Lake Tahoe Shakespeare Festival, Marin Shakespeare Company, Ensemble Studio Theatre, New York Stage & Film and many, many others. He's traveled North America in the first Broadway National Tour of The Lion King. He has appeared in network TV and independent films. He was once even nominated for a Bay Area Theatre Critics Circle Award. And he once played a lemur, professionally. Drew has trained with, and completed a pedagogical teacher-training program under, clown and physical acting master-teacher Christopher Bayes. He has studied with the renowned clown Aitor Basauri of Spymonkey. He is a trained practitioner of the Michael Chekhov Technique. He holds an MFA in Acting from the American Conservatory Theater.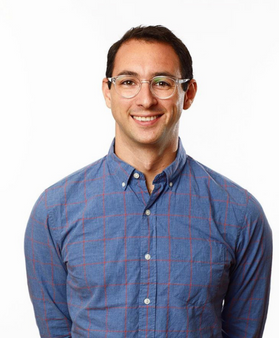 Peter Marciano
---
Peter Marciano is a New York-based actor and teacher from Syracuse, NY. He has been teaching at The New York Film Academy since 2015 and currently serves as the Head of Acting for The Professional Conservatory of Musical Theatre and Head of Voice for the Acting For Film program. He is a Designated Linklater Teacher, having studied voice and Shakespeare under master teacher, Kristin Linklater, in Orkney, Scotland. He trained with Louis Colaianni and is a Certified Colaianni Speech Practitioner, specializing in phonetics and dialects. He has most recently performed in St. Lucy of the Eyes, Richard III, If Stars Are Lit, and Twelfth Night. He has taught voice, movement, and acting on three continents, and coached actors appearing on Broadway, Off-Broadway, and National Tours. He is a Co-Founder of Purple Ribbon Shakespeare, a NYC based nonprofit theatre company. He holds an MFA in Acting from The Actors Studio Drama School at Pace University.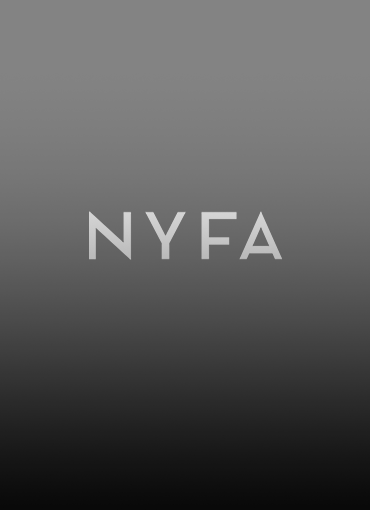 Dave Hanson
---
Dave Hanson is an internationally published and award winning playwright, television writer, actor, improvisor and comedian known for his work on Chelsea Lately, Inside Amy Schumer, Trainwreck and for his play Waiting For Waiting For Godot.
Originally from Seattle, Wa, Dave studied theatre at Whittier College, The Oxford School of Drama, and long form improv at UCB (LA/NY), IO West (LA) and The Second CIty LA.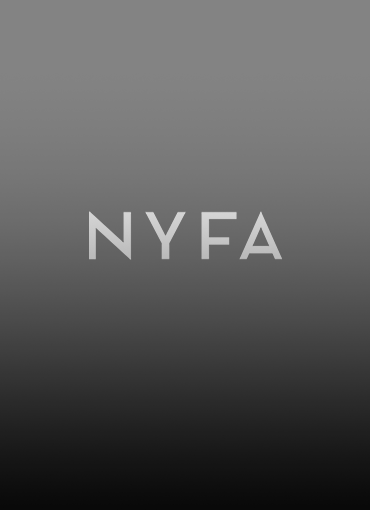 Lauren Brickman
---
Lauren Brickman is a NY-Based actor, writer, director, and teacher whose career is centered around the development of new work. Her passion is helping nurture artists voices & in creating opportunities, not waiting for them. While she is often known for her comedic work she is just as comfortable exploring the world of drama and defying genre all together! She is the co-host of We Stan Together an academic look at Pop Culture on the More Banana Network alongside Caitlin Bitzegaio – available wherever you listen to podcasts!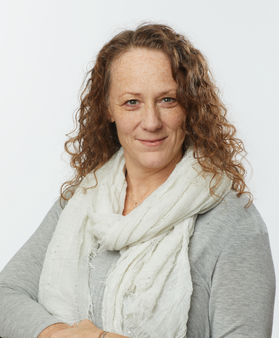 Liz Stanton
---
Liz Stanton teaches Acting (Meisner), Voice & Movement, and Improvisation at the New York Film Academy. As an actor, singer, sound designer, composer, director, and teacher, she is a multifaceted theatre artist. She is the Theatrical Development Producer for Convergences Theatre Collective. She has performed in numerous professional productions in New York City, regionally and internationally (England and India). Her opera, based on The Bacchae, was featured as a work in development at the EstroGenius Festival. She has created award-winning devised theatre pieces, composes music for theatrical sound designs, and teaches physically embodied acting and voice. Liz received her MFA in Theatre: Contemporary Performance from Naropa University. One of her most recent projects is The Woman Who Was Me – a play for one woman. The show was nominated for five Innovative Theatre Awards, including for Outstanding Solo Performer.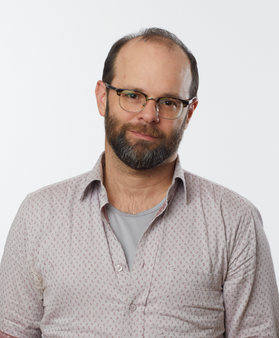 Rico Rosetti
---
Rico Rosetti has been acting, directing and coaching for over two decades. Teaching credits include classes or workshops at The New York Film Academy, Rutgers University, The Pratt institute, UW-Milwaukee, Delaware County Community College, The Acting Studio in Philadelphia, and The Mississippi Summer Arts Institute. He has directed plays across the country, with a focus on new works, including the award-winning A Gentleman From Mississippi, which debuted Off-Broadway and toured nationally. Rico was a founding member in several regional companies including The Actor's Lab Theatre, The Acting Studio in Philadelphia, and Cornerstone Theater Co in Milwaukee. TV credits include Law & Order (prime), Homicide: Life on the Streets, The Guiding Light and All My Children. Other acting credits abound, primarily in regional theater and off-off Broadway. Rico received his MFA in Acting from Rutgers, Mason Gross School of the Arts.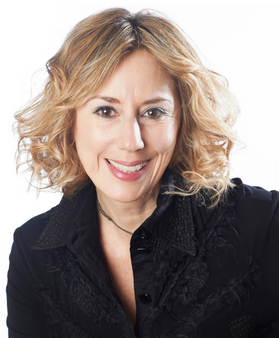 Anna Maria Cianciulli
---
Anna's work as an actor, director, writer, and producer has received nominations, awards and recognition at many film festivals throughout the world, including Cannes (2013 and 2017)
As a theater director, actor, and producer she worked with Kevin Bacon, the late Tony and Golden Globe-winner Brian Dennehy, the Academy Award winner Roberto Benigni, the Golden Globe and Emmy-nominated Tony Danza, BAM, the Kitchen, Joyce Soho, the American Museum of Natural History, Quad Cinema, and the Vanderbilt Hall of Grand Central Station.
The late Sanford Meisner personally assigned her the rights to bring out his seminal book On Acting in an Italian language edition.
She co-produced Tribeca in Rome – a cultural partnership between the Tribeca Film Festival and the Rome Film Festival, including the Steps and Stars Award received by Robert De Niro.
She recently played Queen Gertrude in the feature Hamlet/Horatio. A rough cut of the film has already won several awards before its theatrical release (2020/2021).
Her solo-created short 33 Breaths is currently streaming on online quarantine film festivals.
As an acting coach, Anna has consulted with Domenica Cameron-Scorsese, Kick Kennedy, Alessandra Mastronardi (To Rome With Love, Woody Allen) host of the Venice Film Festival in 2019.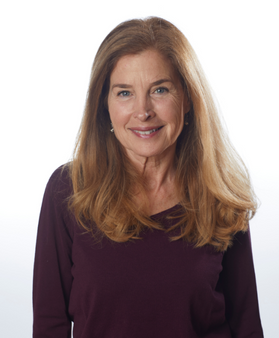 Blanche Baker
---
Blanche Baker is an actress of stage, screen and television. After attending Wellesley College, Blanche made her television debut in the miniseries Holocaust, for which she won an Emmy Award. Her feature films include Sixteen Candles, The Handmaid's Tale with Robert Duvall, Raw Deal with Arnold Schwarzenegger and the Kevin Bacon HBO film Taking Chance. She was part of the Yale Repertory Theatre and Anna Sokolow's dance troupe. Her theatre roles include Steel Magnolias and Edward Albee's Lolita with Donald Sutherland. Blanche is Senior Faculty at the New York Film Academy where she teaches in both the Acting and Musical Theatre Departments. She wrote and directed the award-winning short films Streetwrite and Make America Safe.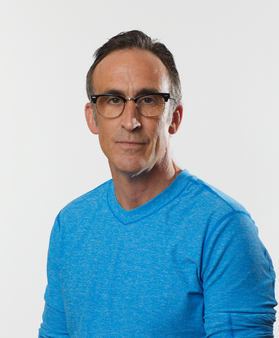 Victor Verhaeghe
---
Victor is currently workshopping a musical he wrote: Doormen, The musical, with Royal Family Theater.
COP-DOC, a short film/web series that he wrote, produced and starred in, has picked up several awards in festivals this year, with more on the way. Currently in development with a production company.
As an actor, Victor continued his work on "The Marvelous Mrs. Maisel" as Antonio, the doorman, which is ironic since he is writing a musical about doormen.
He shot the feature film, Bad Education, with Hugh Jackman, Alison Janey and Ray Romano, that is now running on HBO
Other recent work: Feature Film, Peel with Emile Hirsch and Amy Brenneman, guest starring role on The Americans, and the lead in another feature, Bride in the Box.
Victor is also producing a series of videos called, What if… based on the idea of what if we tried love instead of guns, love instead of hate. He has already produced and shot four of these videos and continues writing and raising funds for more in the series.
He also has another short film that he wrote and starred in, doing well on the festival circuit called, The Parker.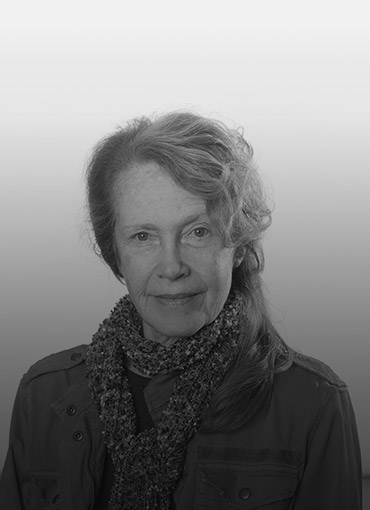 Caroline McGee
---
Caroline McGee is a performing arts educator with deep roots in the professional New York and international theatre & film community. She trained with Bobby Lewis (Yale Drama School), Elaine Aiken, William Esper, Wynn Handman, Michael Howard, Stella Adler, and in France, Jean-Pierre Vincent. Theatre work includes the Sarajevo and Dubrovnik Festivals, NY Shakespeare, Yale Rep, Williamstown and Berkshire Festivals, Opera Theater of St. Louis, PS 122, Ohio, and Soho Rep. As a film actress, she has worked with Norman Jewison, Woody Allen, Gena Rowlands, Gregory Peck & Jacob Berger.
McGee has collaborated in new work with Lawrence "Butch" Morris, Alice Farley, Liz Diamond, Dmitry Troyanovsky, Dodi di Santo, Marius von Mayenberg, and Lasha Bughadze. Recently, Woman Bomb/Sade, which she wrote with Allan Graubard and directed Yelena Stupljanin, won Best Acting in Omar Sangare's United International Solo Festival in New York.
As Artistic Director and Professor of Acting at The Lee Strasberg Theater and Film Institute, she directed their relationship with NYU Tisch School of the Arts, founding the New Music Theatre Festival. She premiered new plays by noted playwrights Robert Auletta, Saviana Stanescu, and the Presnyakov Brothers. Previously, she directed the MFA Acting Program at Catholic University, Washington, DC, and is currently the Program Director of NewGeneRussian, whose teachers received their master's at the legendary Moscow Art Theatre School. She has taught acting for film and TV at NYU Tisch, Pace University, New York Film Academy, and NY Conservatory for Dramatic Art.
Caroline has served multiple times on the New York State Council of the Arts and her articles and reviews have appeared in Western European Stages and Slavic & Eastern European Performance (CUNY Graduate Center). She studied at Yale School of Drama and UC Berkeley, and a professional acting degree from the National Conservatory, Strasbourg, France.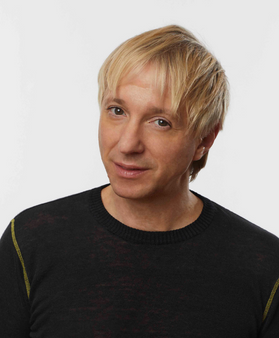 Paul Warner
---
Paul Warner is an award-winning director and educator, whose more than 50 productions span film, theater, and opera. He most recently directed the feature, Hamlet/Hoartio, to premiere in 2021. Prior to Hamlet/Hoartio, Warner directed a new musical, River of Stone by Drama Desk nominee Peter Melnick at the Jaffa Festival and Wendy Whelan of the New York City Ballet in the premiere of Women: The War Within, a dance opera by Pulitzer Prize-winning composer Du Yun and Obie-winning writer Matthew Maguire, which premiered at The Baryshnikov Arts Center. Film credits include the feature Fall Time starring Mickey Rourke (Sundance competition), In the Name of the Father (Sundance), the disco movie musical, Kaya: Taste of Paradise (composed by Anna K. Jacobs), and David Michalek's Portraits in Dramatic Time, with Alan Rickman, William H. Macy, and Holly Hunter (Lincoln Center Festival premiere), for which he directed the actors and served as Executive Creative Consultant. Warner is a graduate of Harvard and The American Film Institute and the recipient of numerous honors including The Statue Award from the Princess Grace Foundation for sustained achievement in directing. He has served on the faculties of diverse universities, including NYU, SVA, and SUNY Purchase. Paulwarnerofficial.com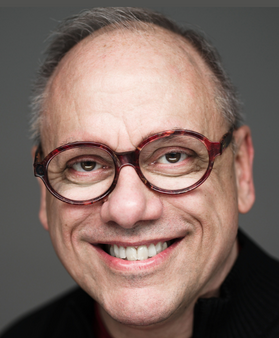 D. Michael Heath
---
D. MICHAEL HEATH has enjoyed a forty-plus year career as a Broadway performer, Concert Artist, and Educator. He has worked with many of Broadway's greatest composers & lyricists including John Kander & Fred Ebb, Cy Coleman, Marvin Hamlisch, Stephen Sondheim, Alan Menken, Tim Rice, and Andrew Lloyd Webber.
D. Michael was handpicked by Andrew Lloyd Webber to sing the music of the Phantom opposite Sarah Brightman in Lord Webber's original international touring concert venture The Music of Andrew Lloyd Webber in Concert. He was Associate Director for two national touring companies of the same show starring Petula Clark & Michael Bolton. In Canada, he stepped in for the legendary performer Colm Wilkinson in Livent's original production of Music Of The Night.
For ten years D. Michael toured the USA & Canada with the Pulitzer Prize-winning producer/ director/ author Joshua Logan and his wife Nedda Harrigan Logan in Musical Moments, a musical retrospective of Logan's stage musicals and films.
D. Michael has given numerous vocal master classes and workshops across the United States and in Hong Kong and is the founder of ∙ voice studio nyc ∙ in Manhattan with clients performing in the Broadway, Off-B'way and National Touring productions.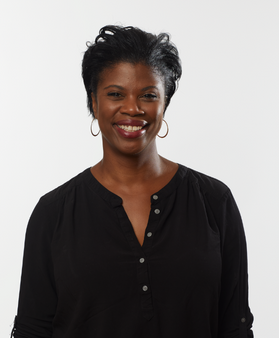 Deidre Goodwin
---
Deidre Goodwin has been in 8 Broadway shows and has made numerous television and film appearances. Some of her Broadway credits include A Chorus Line (Shelia Bryant), Chicago (Velma Kelly), and Nine (Our Lady of the Spa). She can also be seen in the Oscar-winning film Chicago, Every Little Step, Ocean's 8, and more. TV appearances include Chicago Med (NBC), Pose (FX), Broad City (Comedy Central), Madam Secretary (CBS), Divorce, Season 3 (HBO), and 30 Rock (NBC). As a voice-over artist, she can be heard on numerous promos on BET. She is currently The Voice of WCBS 880 and KYW Newsradio. Deidre is also a Choreographer and Director.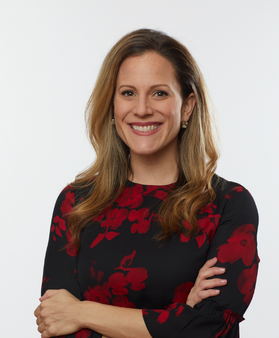 Kristy Cates
Chair of Musical Theatre
Kristy Cates
Chair of Musical Theatre
---
Kristy Cates has been a professional actress in New York City for over two decades. She made her Broadway debut in the Original Broadway Cast of the smash hit, Wicked, as the understudy to Idina Menzel, and can be heard on the iconic cast recording. She went on to play the lead role of Elphaba in Wicked (Broadway, First National Tour, Chicago), Miss Bassett in Finding Neverland (Broadway), Grandma Josephine in Charlie and the Chocolate Factory (Original Broadway Cast/Cast Recording), Jerry Springer: the Opera (Carnegie Hall), as well as numerous off-Broadway and Regional productions.
She is a professional voiceover artist and has been heard on national tv/radio commercials for such brands as Subway, Almay Cosmetics, Chase Bank, PNC, and more. Kristy is an original member of NYFA's Musical Theatre faculty dating back to 2009 and has taught master classes in musical theatre technique worldwide. In 2019, she was named "Young Alumni of the Year" by her esteemed alma mater, the Cincinnati Conservatory of Music, for her combined accomplishments in performance and teaching. Kristy is honored to be the current Chair of Musical Theatre for the Professional Conservatory of Musical Theatre at The New York Film Academy.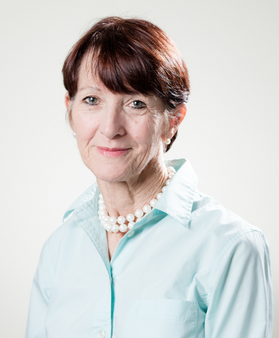 Lynda Goodfriend
Creative Director of Acting for Film
Lynda Goodfriend
Creative Director of Acting for Film
---
Creative Director
Lynda received her BFA from Southern Methodist University. She has also studied with the legends, Lee Strasberg and Sandy Meisner​. Lynda is a veteran of both Broadway and Off-Broadway productions appearing in shows such as Good News, West Side Story, She Loves Me, Fiddler on the Roof, and The Boyfriend. She was a series regular​ on the iconic hit television show "Happy Days," and on the series "Who's Watching the Kids,"​and "Blanksy's Beauties." She guest starred on shows such as Love Boat, Fantasy Island and Vegas. She has also appeared in feature films such as "Pretty Woman," "Taxi Driver," "The Front," "Beaches," ​and "Nothing in Common."​ Lynda was owner and principle instructor of the Actors Workout School for 15 years with locations in both Los Angeles and Orange County. Her theatre, the Actors Workout Theatre in NoHo, won numerous awards for its theatrical productions. She has also directed for television and film including a Disney pilot and the television movie Four Stars. Lynda opened her management company in 1983 and developed many actors' careers until she became Chair of the Acting Department for NYFA in Los Angeles in 2011.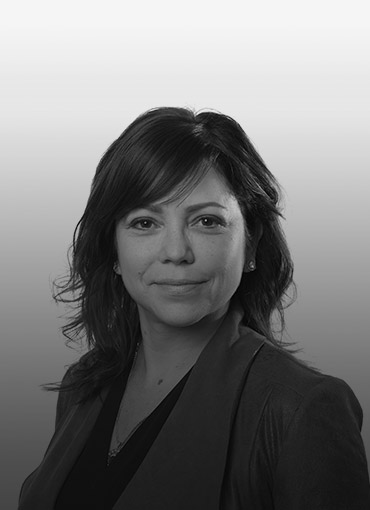 Amy Van Horne
Creative Director of Acting for Film
Amy Van Horne
Creative Director of Acting for Film
---
Creative Director of the Acting for Film Department in New York
Amy Van Horne is an actor, teacher, and professional on-camera audition coach. She holds an MFA from Rutgers University-Mason Gross School of the Arts where she studied under the tutelage of Master Teachers William Esper and Maggie Flanigan. Amy has been a professional film and television actress for over 20 years, working in both LA and New York. Having firsthand knowledge of the many technical challenges actors face working in front of the camera on professional film/TV sets, Amy developed and led on-camera acting technique, scene study, and audition technique classes that she taught for over 10 years in LA. Teaching actors to find freedom on camera became Amy's passion, and she returned to New York in 2013 to train as a master teacher under her mentor Maggie Flanigan. Selected film/TV credits include: Cost of Living, The City, The Big Easy, Hitz, Two Guys a Girl and a Pizza Place, Push, Veronica's Closet, Family Rules, The Beach Boys: An American Family, Judging Amy, Strong Medicine, Cold Case, and Final Sale. She has also appeared in dozens of national network commercials. Amy joined the New York Film Academy in 2017.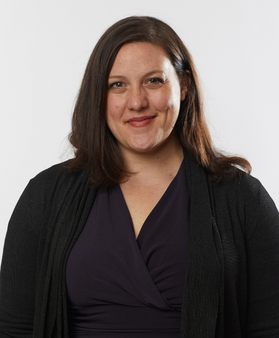 Josephine Wilson
Chair of Acting for Film
Josephine Wilson
Chair of Acting for Film
---
Josephine Wilson is the Chair of Acting for Film at the New York Film Academy. She is a company member of the nationally-acclaimed Shakespeare & Co in Lenox, MA where she spent nearly 10 years acting, directing, and teaching. While there, she studied under Tina Packer and had in-depth training in Kristen Linklater's work. Josephine has taught for and helped develop Lincoln Center Theatre's Shakespeare program. She is a member of The Humanist Project, a theatre company that devises new plays rooted in the classics. In New York, she has recently been a part of a five-person Macbeth, was a part of the Shakespeare Society's exploration of Richard III, and co-created a physics-themed clown show called Quantum Fairy Tales. She has also written and developed her own show, Psyche, which she recently performed at Dixon Place. Regionally, she has performed as Annie in Table Manners, Lady Macbeth in Macbeth, Titania in A Midsummer Night's Dream, and Miss Jean Brodie in The Prime of Miss Jean Brodie. She holds an MFA in Acting from Pennsylvania State University and is a proud member of Actors Equity.