Superhero movies have made up a large bulk of Hollywood's Summer output in recent years, and that trend doesn't seem likely to change given they continue to gross extraordinary sums at the Box Office (2012's Avengers, for instance, took $1.5 billion and is the third highest grossing movie of all time).
Cynics would say the film studios have run out of ideas, those starting out at film school will decry the expensive barrier to entry of the genre, and even a large number of viewers are getting tired of the superhero onslaught.
But perhaps there's a way to inject new life into the genre while also appeasing hardcore comic fans…
… Presenting the Top 10 Overlooked Superheroes Who Deserve a Movie (and who should play the role).
10. Namor the Sub-Mariner (Marvel Comics, 1939)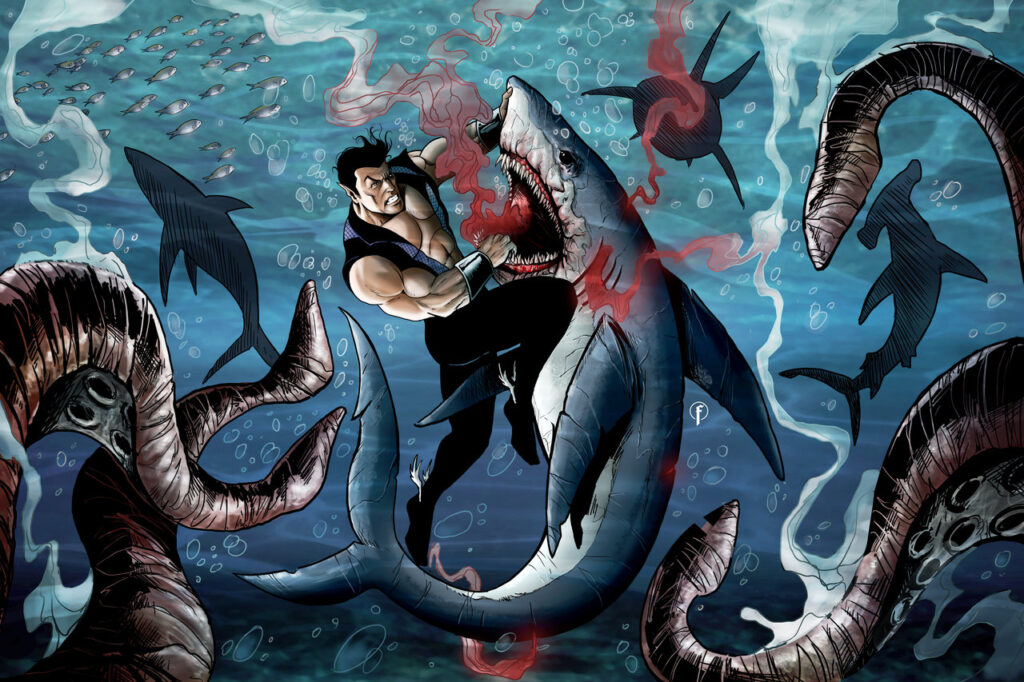 There have been rumors of a Namor film for the last few years, with Universal being attached to a project, but still nothing concrete. Namor is a great anti-hero; the Atlantean prince doesn't particularly like humans, is not averse in going toe to toe with the Incredible Hulk in a fist fight and even has little wings on his ankles. He has a particularly dark and brooding appeal, kind of like Batman but with more fish.
If Hugo Weaving was 10 years younger he would have made a perfect Namor. But cinema audiences don't want to see 51 year old men running around in tight green Speedos, so step up James Caviezel.
 9. Aquaman (DC Comics, More Fun Comics, 1941)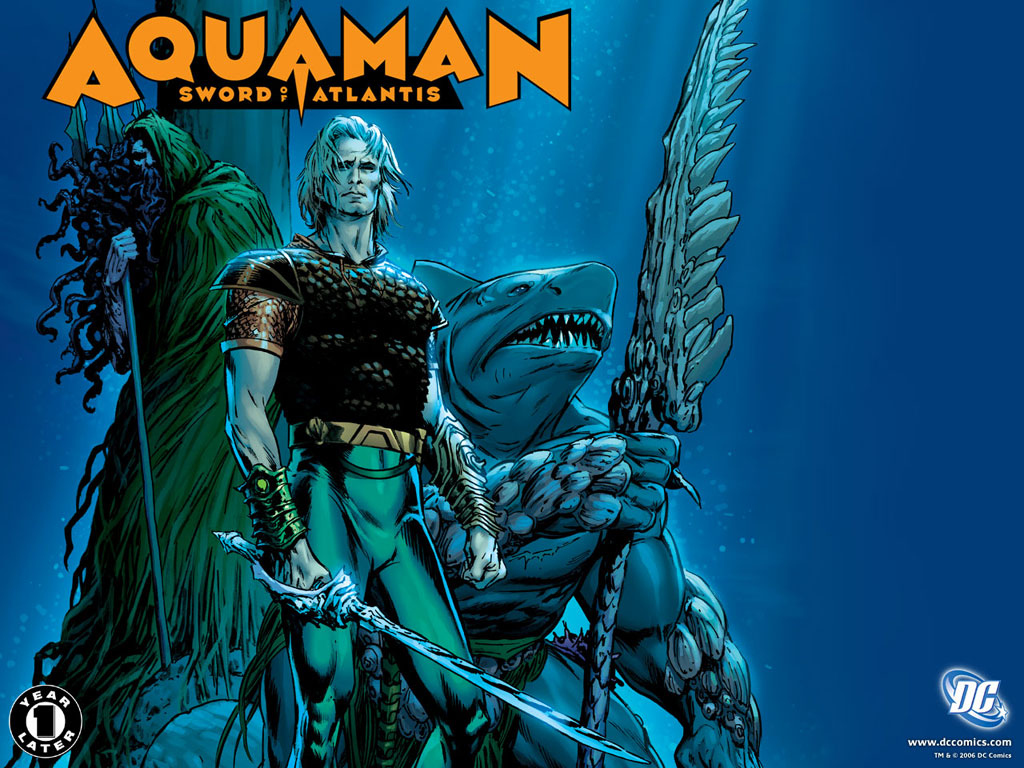 Perhaps the travails of films such as Titanic and Waterworld have put Hollywood off ocean-based epics? Titanic was a hit, but it was a nightmare production because of the difficulty of working in water. Probably the biggest problem with these maritime superheroes is the difficultly in hiring fish as extras. However, whereas Namor is a Prince of Atlantis, the telepathic Aquaman is a King.
But it seems that this one might be realized in the near future. There's a lot of conjecture as to whether or not Aquaman will appear in the upcoming Batman v. Superman: Dawn of Justince, but according to reports, he will. Not only that, but Jason Mamoa has been cast and Warner Bros. has announced that it has hired two screenwriters to pen competing scripts for a planned solo Aquaman film.
8. Green Arrow (DC Comics, More Fun Comics, 1941)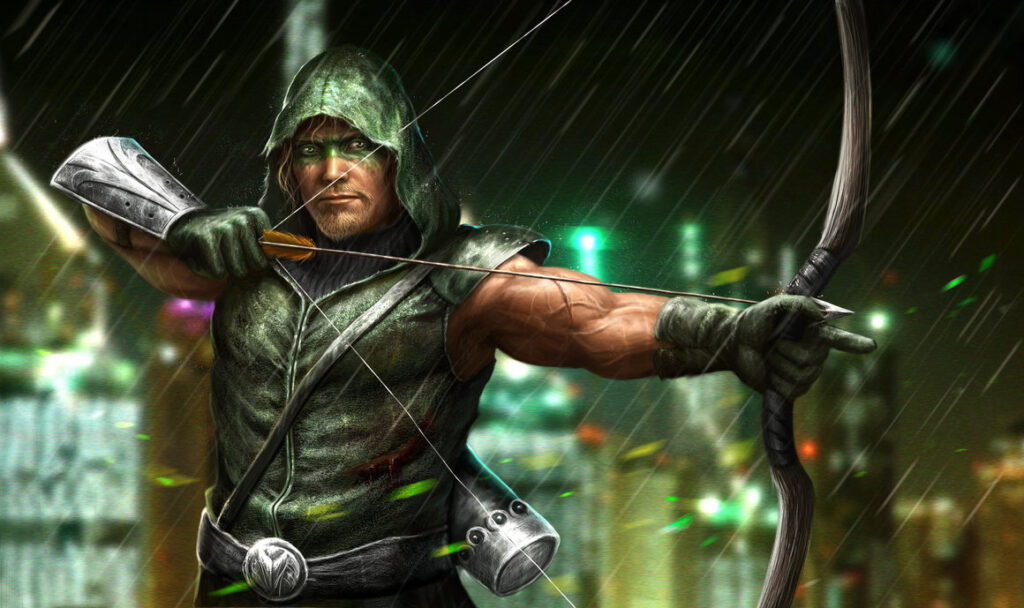 Yet another superhero with a movie apparently in development. The bearded Oliver Queen could be a smash hit on the silver screen, due to his combination of superhero skills and an urbane outlook on life. His comics were socially relevant, dealing with drugs and death, including his own demise. He is more of a human superhero, like Batman, not relying on magic bits of rock or alien DNA to convert him into something more god-like.
Given that the TV series Arrow has done rather well over the last couple of years, a movie looks fairly likely at this stage, depending on how well things go with his inclusion in DC's upcoming Justice League movie. The TV show's Steve Amell has expressed interest in carrying on the role. Why not? If it ain't broke, don't fix it.
 7. Captain Britain (Marvel Comics, 1976)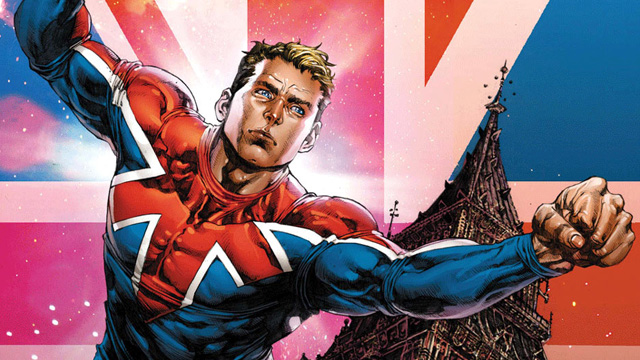 Captain Britain has limited appeal, especially compared to Captain America. However, he did attract the pen of illustrious writer Alan Moore, the man behind Watchmen and V for Vendetta. Captain Britain is linked to the fantasy world through the Otherworld, which makes for a superhero/fantasy film, kind of like having Superman appearing in Lord of the Rings. Potentially terrible, but also potentially brilliant. Give it to Tim Burton and see how weird he can make it.
Captain Britain has a Greek god type of appearance, which is not uncommon for superheroes in comic books. One for Jude Law if he was willing to bulk up and refrain from grinning inanely at the camera.
6. Grendel (Comico Comics, Dark Horse Comics, 1983)
Grendel is not actually a superhero; he is a villain and crime lord who has also been an assassin and has been played by both a man and a woman. The type of stories involved in Grendel could be classed as "comic noir," he is the antithesis to Batman. In fact, Grendel and Batman have met twice in crossover comics. Dark, untypical, this could make for an interesting take in the superhero genre, just like Spawn should have been if it hadn't been such a disastrous mess of a film.
If you want the male Grendel, originally Hunter Rose, then Karl Urban could portray the ambivalent nature of the character. Fellow Star Trek alumni Zoe Saldana would make a lithe female Grendel.
 5. Rogue Trooper (2000AD, 1981)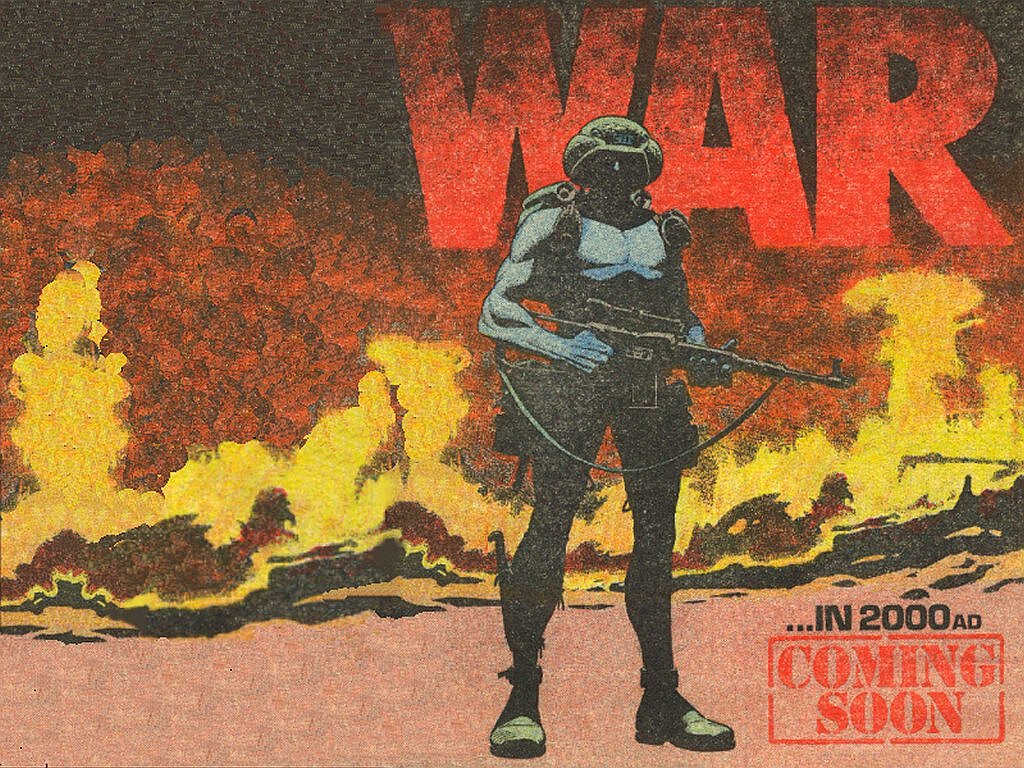 Many 2000AD characters seem to be made for film. Judge Dredd has already been made into two (one better than the other), while characters such as Nemesis, Strontium Dog and Slaine seemingly perfect for 3D spectaculars. Rogue Trooper is the stand out 2000AD character for a film though and not just because he has bright blue skin. You have cloning, wars on alien planets, and dead soldiers brought back to life as talking biochips in equipment. Like Avatar meets Full Metal Jacket.
Timothy Olyphant is a shoe-in for this role. He showed he could handle a multitude of weapons as Agent 47 in Hitman and could probably cope with being painted blue every day of filming.
 4. Dream (DC Comics, Vertigo, 1989)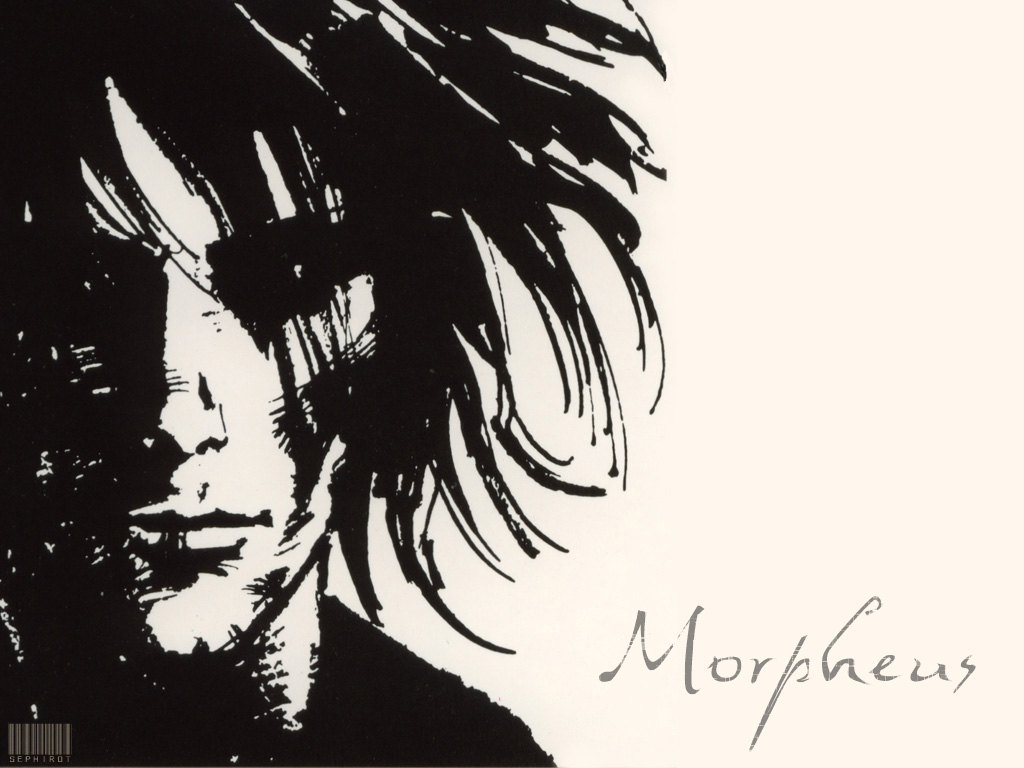 Dream featured in the seminal Neil Gaiman comic book series The Sandman, which may be the most critically acclaimed series ever. Dream is pretty much omnipotent, he controls dreams. Also known as Morpheus, he is powerful, moody, sensitive, serious, and can be emotionally fragile when it comes to relationships. Sensitivity in superhero films doesn't always have to be based on Peter Parker mooning over Mary Jane Watson or Gwen Stacy.
Dream has various appearances depending on who is looking at him. However, the classic Dream look is a cross between Robert Smith of the Cure and Tim Burton, but with cheekbones you could cut glass on. Cue Johnny Depp.
 3. Cerebus the Aardvark (Aardvark-Vanaheim, 1977)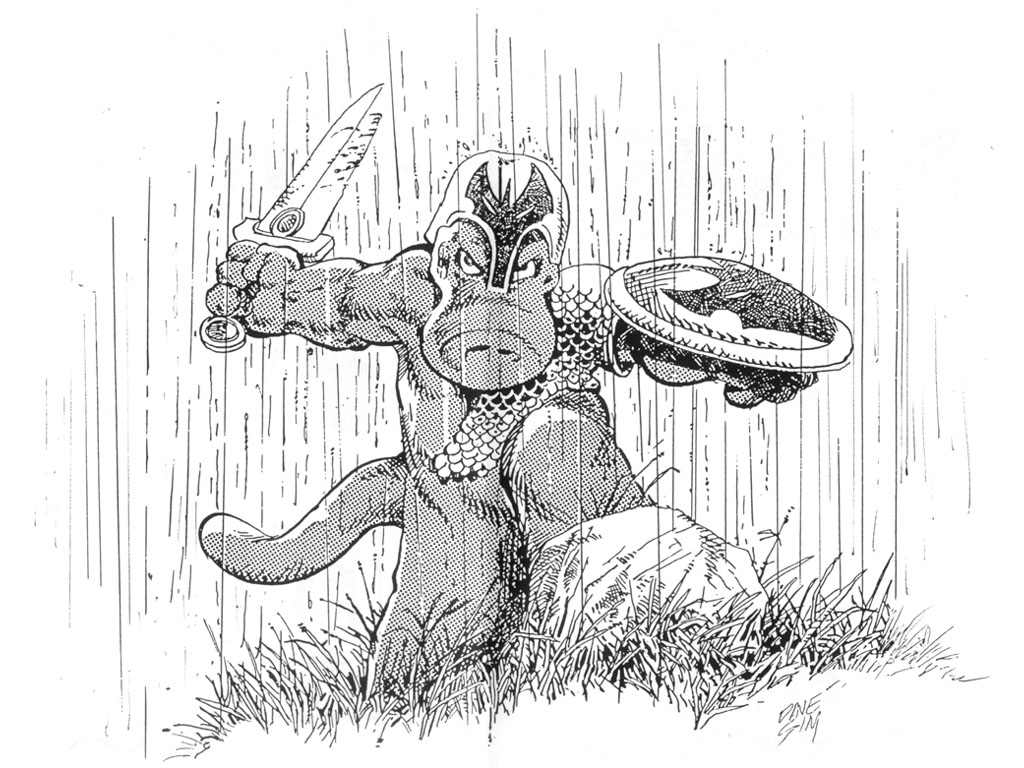 Animals can be superheroes too; Howard the Duck was an incredibly successful and popular comic book, regardless of how terrible the 1986 film was. With the progression of CGI, making a misanthropic temperamental aardvark like Cerebus come to life should be a breeze. Cerebus is a heavy comic character, he drinks, he fights and his fur smells when it gets wet. The film would be a rather surreal sword and sorcery satire, perfect for someone like Terry Gilliam.
Rather than putting poor old Warwick Davis in a furry suit to play the aardvark, only a voice is required. Creator Dave Sim has said Cerebus sounds like George C Scott, but since he died in 1999 then who better than bass-voiced James Earl Jones to fill the role?
2. Usagi Yojimbo (Dark Horse Comics, 1987)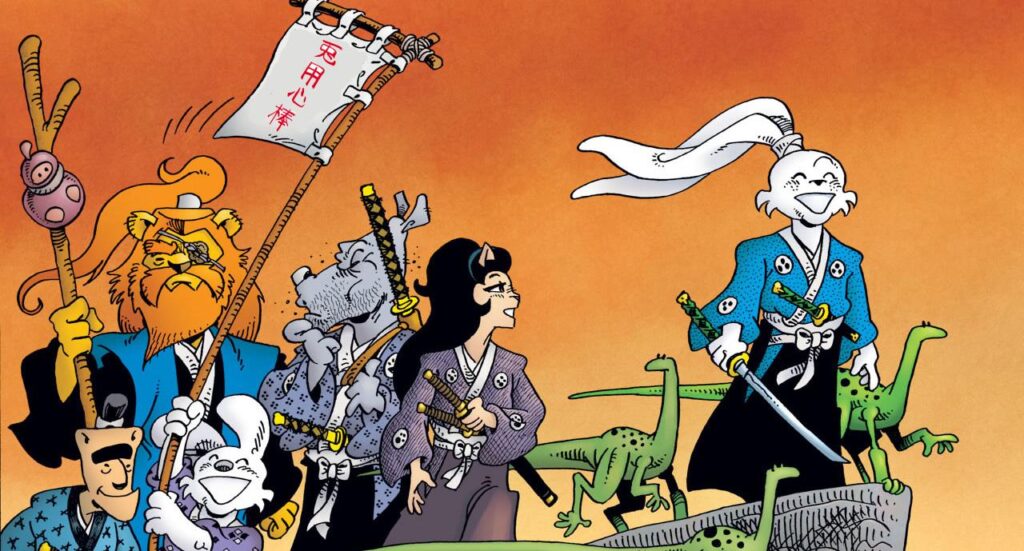 Probably the least well-known superhero on this list, Usagi Yojimbo is a rabbit ronin, literally a bunny bodyguard plying his trade in 17th Century Japan. The comic book series has won many awards and is highly thought of in the comic world, even though it sounds like something out of The Beano. However, it is unlikely that Dennis the Menace was ever influenced by lauded director Akira Kurosawa. It is a serious and thoughtful story which would look impressive in a motion capture animated film.
Ken Watanabe would be perfect to voice Usagi Yojimbo. Picking a Japanese actor who speaks English makes sense, but Watanabe is also a fine actor with a distinctive voice who could deliver pathos and meaning to the performance.
 1. Shade, the Changing Man (DC Comics, Vertigo, 1990)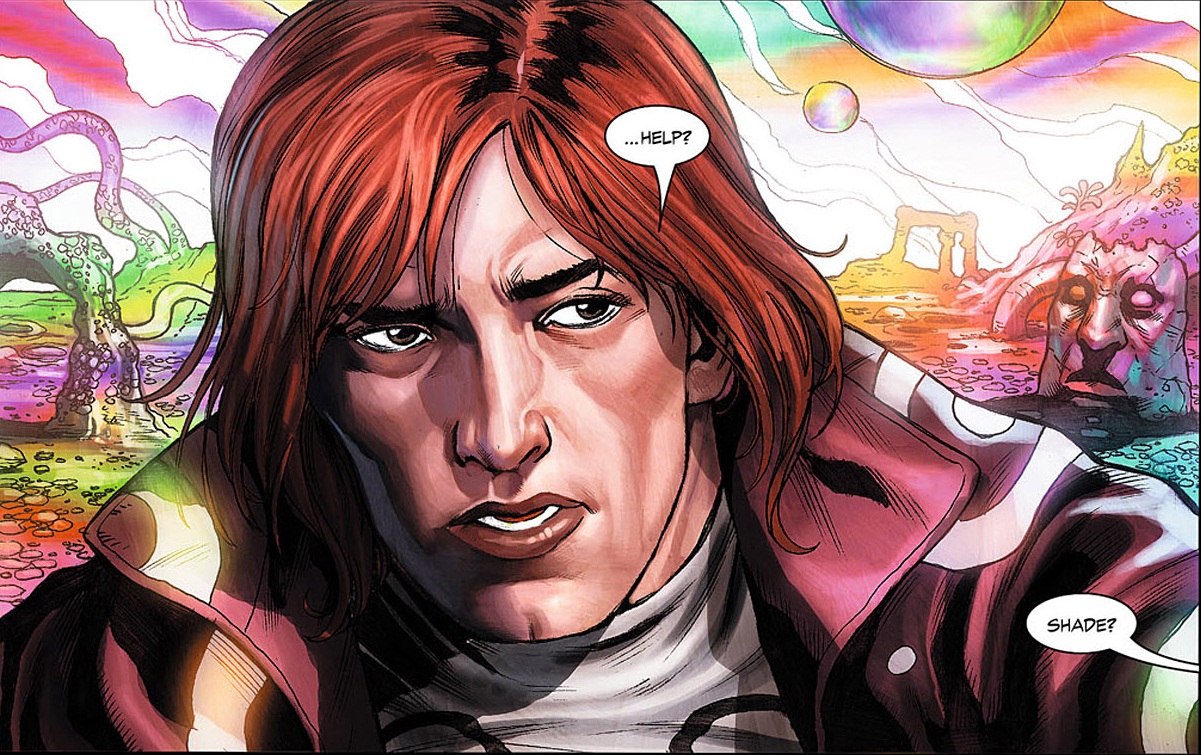 DC Comics actually introduced Shade, the Changing Man in 1977 but it is the 1990 version of the character which deserves a film treatment. Five versions of Shade were created for the later series and all five (male and female) could be used in a film version to keep the tempo going. Constantine was a guest character in the comic, so a Keanu Reeves cameo would be on the cards in a film version. The character deals with the metaphysical using his powerful Madness Vest to change reality.
If incorporating the 5 versions of Shade (poet, woman, lunatic, mod, and obsessive) then Cate Blanchett (who made a great Bob Dylan in I'm Not There) would combine well with Twilight's Robert Pattinson.
So there we have it. Any we left of the list? Think any of our casting choices are off base? Let your voice be heard in the comments below!
by nyfa