While the Oscars are still a few weeks away, the 71st British Academy Film Awards are finally upon us. The ceremony will be hosted by Absolutely Fabulous star Joanna Lumley on February 18, at London's famed Royal Albert Hall.
The BAFTAs are one of the major award shows of the season. Because so many actresses, actors, and filmmakers come from the United Kingdom, the nominations and winners often overlap with many of the Golden Globe and Oscar categories. However, because the Academy is made up of different voters, sometimes the results can be wildly different.
Here then are the nominees for some of the major categories, along with our best guesses at who will be taking home the BAFTA award bronze mask statue this weekend — though like always, anything can happen.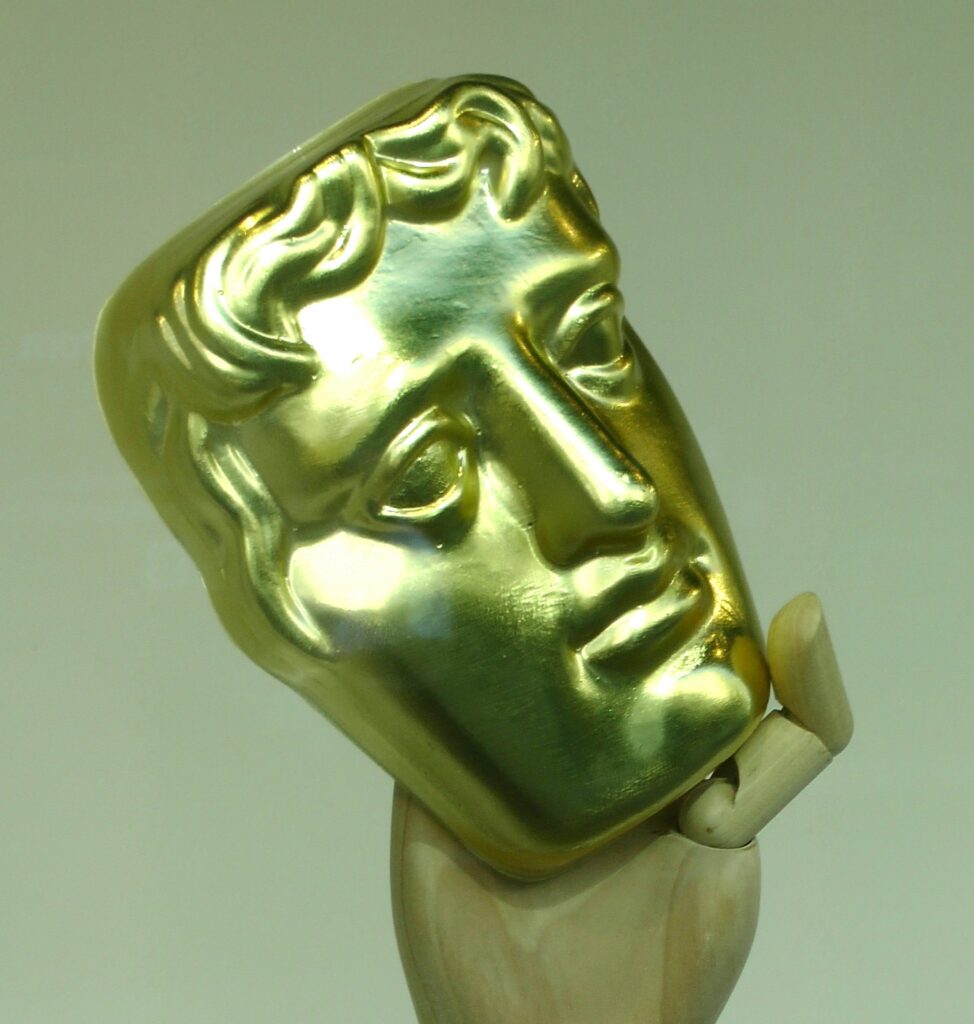 Leading Actress
Annett Bening – Film Stars Don't Die in Liverpool
Frances McDormand – Three Billboards Outside Ebbing, Missouri
Margot Robbie – I, Tonya
Sally Hawkins – The Shape of Water
Our Predicted WINNER: Saoirse Ronan – Lady Bird
While Margot Robbie is considered the favorite for the Oscar in this category due to her stellar performance in the wildly enjoyable I, Tonya — the story of Tonya Harding and Nancy Kerrigan isn't as much of a cultural milestone outside of the United States. This may give the edge to Irish actress Saoirse Ronan, star of Lady Bird, a film with near perfect critical acclaim.
Leading Actor
Daniel Day-Lewis – Phantom Thread
Daniel Kayluuya – Get Out
Jamie Bell – Film Stars Don't Die in Liverpool
Timothee Chalamet – Call Me by Your Name
Our Predicted WINNER: Gary Oldman – Darkest Hour

It's hard to bet against Daniel Day-Lewis, especially in a thoroughly British role that may also be his last. But Winston Churchill is about as legendary as you can get in Great Britain, and Oldman's performance as the Prime Minister in his finest moments has already won several awards.

Supporting Actress
Allison Janney – I, Tonya
Kristin Scott Thomas – Darkest Hour
Laurie Metcalfe – Lady Bird
Octavia Spencer – The Shape of Water
Our Predicted WINNER: Lesley Manville – Phantom Thread
While Day-Lewis may not win, his co-star Lesley Manville certainly has a good shot just for being able to go head-to-head with him in several scenes, matching his intensity and emotional subtlety every time.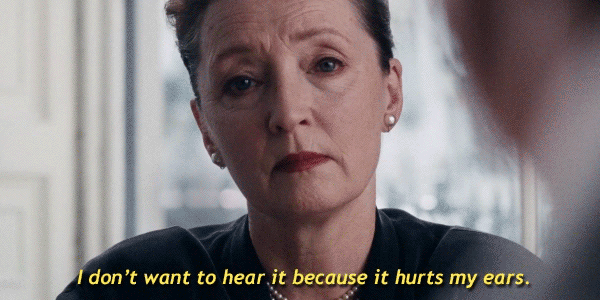 Supporting Actor
Christopher Plummer – All the Money in the World
Hugh Grant – Paddington 2
Willem Dafoe – The Florida Project
Woody Harrelson – Three Billboards Outside Ebbing, Missouri
Our Predicted WINNER: Sam Rockwell – Three Billboards Outside Ebbing, Missouri
There's a lot of momentum behind Sam Rockwell this season for his complex performance as a bigoted cop in Three Billboards Outside Ebbing, Missouri. That momentum might be too much for any of the other very talented actors in this category, including co-star Woody Harrelson.

EE Rising Star Award
Daniel Kaluuya
Florence Pugh
Josh O'Connor
Timothee Chalamet
Our Predicted WINNER: Tessa Thompson
Daniel Kaluuya made a huge splash with his haunting starring role in Get Out, but we've got to give the edge to Tessa Thompson, the talented American actress who is quickly becoming an A-list movie star thanks to her scene-stealing performance in Thor: Ragnarok.

Editing
Baby Driver – Jonathan Amos, Paul Machliss
Blade Runner 2049 – Joe Walker
The Shape Of Water – Sidney Wolinsky
Three Billboards Outside Ebbing, Missouri – Jon Gregory
Our Predicted WINNER: Dunkirk – Lee Smith
The editing in all of this year's nominees was impressive, but Dunkirk's style was a crucial part of the narrative — telling the evacuation of Dunkirk in three distinct timelines cut back-and-forth. The epic World War II film will probably come away with at least one award this weekend, and odds are it'll be this one.

Special Visual Effects
Blade Runner 2049
Dunkirk
Star Wars: The Last Jedi
War For The Planet Of The Apes
Our Predicted WINNER: The Shape Of Water
The Shape of Water is essentially a classic romance tale, except one of the romantic leads is a computer generated seven-foot fish creature. By making the character not only believable but emotionally relatable, the special effects team for The Shape of Water more than proved they're worthy of this year's award.

Cinematography
Blade Runner 2049 – Roger Deakins
Darkest Hour – Bruno Delbonnel
Dunkirk – Hoyte van Hoytema
Three Billboards Outside Ebbing, Missouri – Ben Davis
Our Predicted WINNER: The Shape Of Water – Dan Laustsen
Blade Runner 2049 is a dark horse in both the Special Effects and Cinematography categories for its fully realized portrayal of a near-future America, but The Shape of Water will probably come ahead in both. The film is a visual marvel in multiple ways, and slides between multiple styles and genres with ease.

Adapted Screenplay
Armando Iannucci, Ian Martin & David Schneider – The Death Of Stalin
Matt Greenhalgh – Film Stars Don't Die In Liverpool
Aaron Sorkin – Molly's Game
Simon Farnaby & Paul King – Paddington 2
Our Predicted WINNER: James Ivory – Call Me By Your Name

Paddington 2 is a smash success and both Aaron Sorkin and Armando Iannucci are screenwriting legends, but Call Me By Your Name manages to adapt the 2007 novel of the same name in a way that preserves all its raw emotion that audiences can't help but be affected by.

Original Screenplay
Jordan Peele – Get Out
Steven Rogers – I, Tonya
Guillermo del Toro – The Shape Of Water
Martin McDonagh – Three Billboards Outside Ebbing, Missouri
Our Predicted WINNER: Greta Gerwig – Lady Bird
Gerwig is making history as only the fifth woman nominated for a Best Director Oscar, and her film Lady Bird is easily considered one of the best of the year. It's had a tougher time at the BAFTAs, so if the overall film gets recognized it'll have to be here for its remarkable screenplay.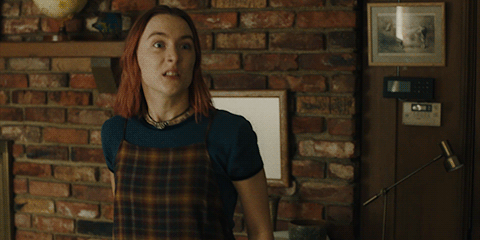 Animated Film
Loving Vincent
My Life As A Courgette
Our Predicted WINNER: Coco
All three films are visual works of art, but it's hard to bet against Pixar and their soulful, supernatural masterpiece about a 12-year-old boy trapped in the land of the dead.

Documentary
City Of Ghosts
I Am Not Your Negro
Icarus
An Inconvenient Sequel
Our Predicted WINNER: Jane
Primatologist and anthropologist Jane Goodall is a hero and legend to naturists and to her fellow Britons alike. Jane, the 2017 documentary about Goodall, has already picked up several festival and critics awards and will probably get the BAFTA as well.

Outstanding British Film
Darkest Hour
Death Of Stalin
God's Own Country
Lady Macbeth
Three Billboards Outside Ebbing, Missouri
Our Predicted WINNER: Paddington 2
There might not be anything more loved and more British than Paddington 2, a film with a rare 100% fresh score on Rotten Tomatoes. While all of the other nominees could win as well, especially Irish playwright Martin McDonagh's Three Billboards or the Winston Churchill drama Darkest Hour, the world really needed an adorable teddy bear in a raincoat —again— and Paddington 2 delivered.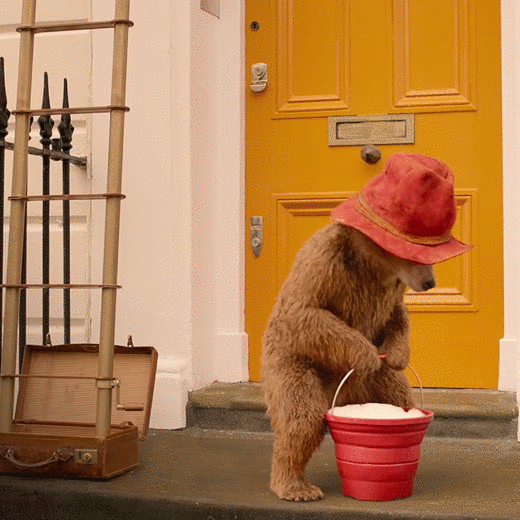 Director
Denis Villeneuve – Blade Runner 2049
Luca Guadagnino – Call Me By Your Name
Christopher Nolan – Dunkirk
Martin McDonagh – Three Billboards Outside Ebbing, Missouri
Our Predicted WINNER: Guillermo del Toro – The Shape Of Water
The Shape of Water leads the BAFTA nominations with twelve total — and it takes a masterful director to bring all of these nominated elements together into a fantastical tour-de-force. Guillermo del Toro already picked up a Golden Globe for his efforts, and while his competition is stiff, he'll most likely pick up a BAFTA as well — even if the film falls short in other categories.

Best Film
Call Me By Your Name
Darkest Hour
Dunkirk
Three Billboards Outside Ebbing, Missouri
Our Predicted WINNER: The Shape of Water


It cannot be overstated just how important the Second World War is to modern Britain, and both films in this category dealing with the subject —Dunkirk and Darkest Hour — do so in masterful ways. For different reasons, Call Me By Your Name and Three Billboards have connected with and sparked conversation for their audiences. But The Shape of Water has a slight advantage over its competition with its overwhelming amount of nominations this year, as well as its perfectly executed fairy tale with just enough of a twist to make it unique. It doesn't hurt that avid movie buff Guillermo del Toro also managed to make the film a love letter to cinema. Look for this film to take home the biggest BAFTA of them all.
быстрый займ на карточку
zaymibistroru
займ на длительный срок онлайн
онлайн займ на киви кошелёк
zaymibistroru
займы на яндекс деньги мгновенно
"
by nyfa