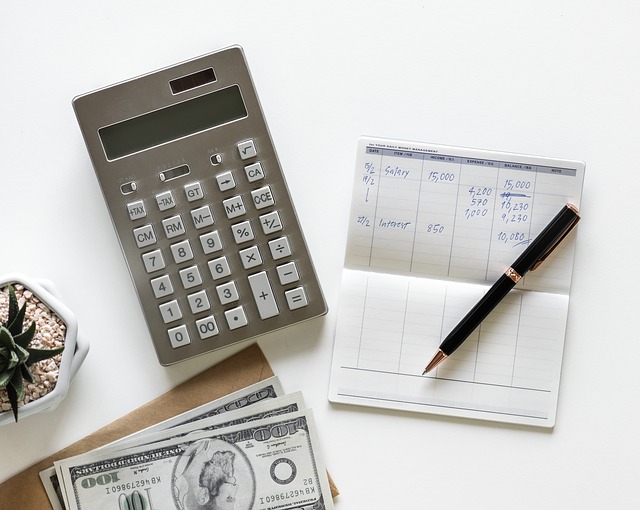 A producer is the person most involved in any given project, all the way from pre-production to post-production, whether it's a film, new media, or television show. The duties of the producer range from the development of the material to hiring writers, and locating buyers and financiers. They oversee the development of the script, they're involved with the hiring of the cast and crew for the project, and they even look at locations for the project.
Producers are involved with every creative, technical, and financial aspect of each project. In short, the producer commands the show.
At the New York Film Academy, you will begin your first day of class as a producer, not as a student. You will be treated as a professional and right out of the gate, you will learn how to manage multiple productions while learning the ins and outs of the industry. NYFA offers BFA, MFA and AFA degree programs, a one-year intensive certificate program, and in-depth four- and 12-week producing workshops.
While we give our students the opportunity for hands-on experiences as producers, there are always more lessons to be learned and more inspiration to be drawn from real-world examples. Check out our lessons learned below from major film producers.
Simon Kinberg
Simon Kinberg, a London native, was the writer and producer for "X-Men: Apocalypse," part of FOX's mutant-minded franchise. The latest movie in the series was not well received by critics when it was released last year. In an interview with IGN, Kinberg stated that "Apocalypse" was supposed to be about "a family splitting apart and coming back together." Kinberg also said somewhere in the process of creating "Apocalypse," the message ended up getting buried and the message on the surface focused on a guy trying to destroy the world.
The end result of the movie was that "Apocalypse" was about global stakes. Kinberg said that he learned "that human and personal stakes always trump global stakes." According to Kinberg, Brian Singer's "X-Men," the first movie in the franchise, was a good example because it was balanced: Magento had world-sized ambitions but the movie was really about saving Rogue.
Lesson: "Human and personal stakes always trump global stakes."
Sarah Winshall
Sarah Winshall produced "Affections," a film that premiered at the 2016 Sundance Film Festival, and was directed by Bridey Elliott. In an article with Filmmaker Magazine, Winshall discussed her prior experience as an assistant to producers and she outlined some of the things that she learned while she was producing "Affections." One of Winshall's tips involved creating a comprehensive script breakdown — or a spreadsheet outlining everything that will be needed for each scene.
Winshall admitted during the interview that the comprehensive script breakdown allowed her to really wrap her head around the scope of the project. After that, it became easier because everything was right there on the page in front of her — production costs, special effects, costumes, locations, and crew members.
Lesson: Be organized! Try Winshall's method of creating a spreadsheet that comprehensively outlines everything that will be needed for each scene in production.
Adam Leipzig
Adam Leipzig is not new to the Hollywood scene: He supervised films such as "Dead Poets Society" and "Honey, I Shrunk the Kids," and produced "Titus" and "The Way Back." He is also the CEO of Entertainment Media Partners and is the publisher of the online arts magazine Cultural Weekly.
In a blog post published on CEO.com, Leipzig analyzes the importance of producers and how they are expected to lead. Leipzig wrote that through previous experience, he learned that producers may not have a lot of power but they lead in any project — no matter how big or small.
One of the biggest things he's learned over the years? Toss the ego out of the window. "Replace the word 'I' with 'we.' As a corollary, don't get worried when other people claim credit for your successes. That's immaterial," Leipzig wrote. If you remove your ego off the table, other people will too and it will make collaboration so much easier.
Lesson: Be a leader. Remove your ego.
Nina Jacobson
Everyone knows the line, "May the odds be ever in your favor."
Producer Nina Jacobson bought the three-book series "The Hunger Games" to the silver screen and gave author Suzanne Collins a promise of staying true to the war scenes in the book. Jacobson was able to deliver a franchise that made Collins and "The Hunger Games" fan base proud of the film adaptations. She was also able to show Hollywood that money can be made on female leads.
Jacobson landed four blockbuster films with release dates spanning four years. In an interview with SyfyWire, Jacobson talked about the importance of the actors you select during casting playing a critical part in accomplishing tight deadlines. Part of achieving success lies in the people you select, because they are a huge part of the project.
"It was greatly affirmed to make the decision to pay attention to who these people are as human beings and to know it would make an enormous difference in getting through something like this," Jacobson said during the interview.
Jacobson also admitted that it was at times difficult to juggle projects — making movies while others were in post-production was sometimes stressful. The process of it all proved to have its challenges. But according to Jacobson, Collins was a great monitor and guide, and she made a huge difference being involved with the films.
Lesson: The people involved in a project can make all the difference. Choose your team wisely.
As a producer, what are some lessons that you have learned? Sound off below! And, if you want to learn more about production, check out our producing programs at New York Film Academy. <
by nyfa