As wonderful as it is to watch a masterful film play out in the theatre or comfort of your home, rarely do audiences consider the weeks, months, and years of elaborate work it takes to produce. Usually, in the lengthy timeline of a film's cycle from the final screenplay draft to the big screens, the person with the longest-running responsibility is the producer. It's a widely known fact that producers play a vital role in bringing screenplays to fruition, but that's not all; even after a film's release, producers must keep on top of contract negotiations, revenue, and residuals, among other things. With so many responsibilities, it's imperative for producers to stay organized, as they are essentially the highest-ranking project manager on a film. To support that all-important project management aspect of producing, here is a list of the best online organizational tools every producer needs: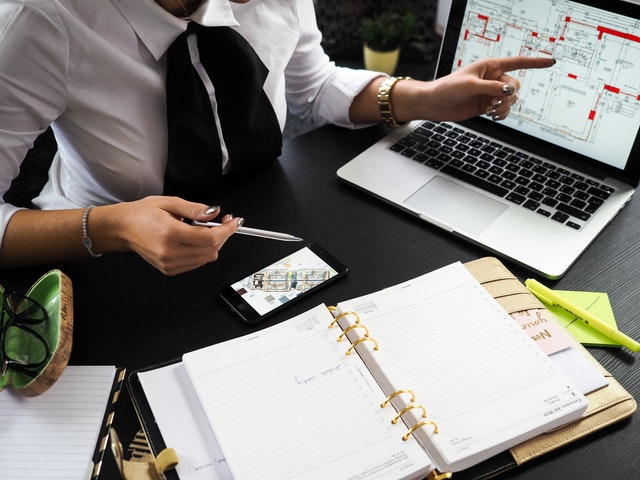 Cost: Scheduler – $19/month, Indie – $29/month, Professional – $49/month, Studio – $85/month
This software was made for the 21st century producer and filmmaker. It allows you to streamline your production management with an array of clever features, including contact management, stripboards, call sheet builder and monitoring, shooting schedules, and cloud storage. As well as providing interactive access for any team member to contribute — which is vital given that each film has so many contributors, many who are likely to be scattered around the world at different times — StudioBinder provides a modern, user-friendly interface that every beginner can navigate through with ease.
Cost: Development – $5/month, Academic – $9/month, Advanced – $49/month
A direct competitor of StudioBinder, this software has also tailored its features to suit the producer and filmmaker, also offers a financing and deliverables feature. Having the dedicated role of working out a budget and getting the film financed, every producer will need a budgeting and financing program at one point or another. Usually done on Excel spreadsheets, having an integrated program within Yamdu for your budget will make your life a whole lot easier.
Cost: Basic – Free, Plus – $24.99/year, Premium – $49.99/year
Unlike the previous programs, Evernote isn't targeted specifically to producers and filmmakers, but still offers some fantastic organizational tools. Some of its features include brainstorming whiteboards, checklists, meeting notes, reminders, and project-tracking timelines, to name a few. There's more, too. Say you've just had a lunch meeting with the director — a creative, visually-driven individual, who likes to jot or draw things down on a napkin. With its multi-device syncing ability, Evernote allows you to take a photo of any notes or doodles and upload them right away on your smartphone. You can also record and upload audio and video for those great ideas that pop up at obscure moments.
Cost: Basic – Free, Business Class – $8.33/month/user, Enterprise – $20.83/year/user
This software is made for those who prefer visualizing the progress of a project. It uses a card-based layout for every idea, to which you can then make any changes or adjustments as you go, like adding notes or attaching files, categorizing, color-coding, or creating a task list. The simple, left-to-right format of the cards allows for a visual timeline to track the production process whilst also giving you the ability to sync other platforms like Google Drive into the app. It's also collaborative and can sync to any device.
Our Producing School at New York Film Academy provides its students with the education to utilize these essential production tools. We prioritize giving our students a hands-on education that will teach them how to create, manage, and distribute their own projects. Learn more about how we are training the next great producers on our Producing School page.
кредит срочно на карту без отказа
zaymibistroru
экспресс займ онлайн заявка
мгновенный кредит на карту онлайн
zaymibistroru
беспроцентный займ онлайн на карту
by nyfa