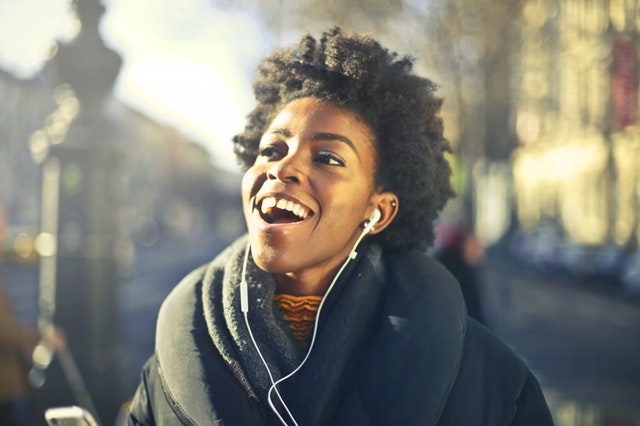 Podcasts have been popular for quite some time, and statistics show that the popularity of podcasts isn't slowing down any time soon. According to Nielsen in 2017, 15 percent of Americans listened to podcasts weekly — up from 13 percent in 2016!
Most podcasts are free, and there are several apps that you can use to subscribe and access your faves across all platforms — whether you are using a tablet, laptop, or mobile device.
There are so many topics available through podcasts. The list is endless, and it can be hard to find the right one for you. If you love films, screenwriting, or entertainment and Hollywood in general, we have compiled a list of five of the very best podcasts to listen to this year. We did all the hard work, so it's time to kick back, relax, and listen to some podcasts.
The Backlot

Did you know that the New York Film Academy has its own podcast series?
NYFA's The Backlot will inspire you by providing the artistic vision and technical knowledge that you need to have to be successful in filmmaking.
The weekly podcast features a different guest who will share knowledge, provide valuable advice, and discuss varying perspectives that relate to the world of filmmaking.      
Listen to The Backlot here.
Scandalously
If you are looking for a podcast series that offers honest movie reviews, listen to Mark Kermode and Simon Mayo's British podcast, Scandalously.
The series airs Friday afternoons on Radio 5Live — if you are busy at work and can't listen to it live, you can listen to it later. Kermode and Mayo discuss each week's new releases and provide quality movie commentary.
Listen to Scandalously here.
The Faculty of Horror
Are you an avid fan of horror movies? If you love the genre, Andrea Subissati and Alexandra West's podcast series, The Faculty of Horror, is just for you. Subissati and West analyze the creepy classics, what makes horror films tick, and what society has to say about horror films.
Listen to The Faculty of Horror here.  
You Must Remember This
Calling all @RememberThisPod fans and book lovers… the #YMRTBookClub is here! A guide to all of the books used as references on the podcast along with Karina's favorite books about classic Hollywood! Check it out! https://t.co/qvuJRcIfDz pic.twitter.com/QJDHPZjc5M

— YouMust RememberThis (@RememberThisPod) January 22, 2018

If you are ever in the mood to reminisce about the crimes of Tinsel Town, take a listen to You Must Remember This.
Host Karina Longworth delves into Hollywood's history and focuses on crimes like the murder of Johnny Stompanato, boyfriend of femme fatale Lana Turner.
Listen to You Must Remember This here.
How Did This Get Made?
How Did This Get Made will be doing 2 Shows at @BAM_Brooklyn on 7/18
Tix go on sale 6/7 (or for @BAM_Brooklyn members on 6/5)https://t.co/uwzUXlRlQV

— HowDidThisGetMade? (@HDTGM) June 1, 2018

Have you ever watched a movie and wondered how it ever got greenlit?
The podcast discusses cult classics like Nicolas Cage's The Wicker Man, and the components that take a movie bad or make it great. Paul Scheer, June Diane Raphael, and Jason Mantzoukas bring you the results of some of the most famous movie bombs in this podcast series.
Listen to How Did This Get Made? here.   
Have you listened to any of these podcasts? We would love to hear what you think about them! Do you have a favorite podcast that didn't make our list? Sound off below!
кредит 24 онлайн займ
zaymibistroru
займ на киви кошелек онлайн срочно
by nyfa