While there are plenty of YouTube videos and other visual aids to supplement your cinematography school education, there's a tried-and-true source that works even when the wi-fi is down—books.
What's great about books is that you can study each page at your own pace, and often books on cinematography come with simple yet informative visual aids. Also, if they are still in print, there's a good chance they've had the time to prove themselves a useful resource.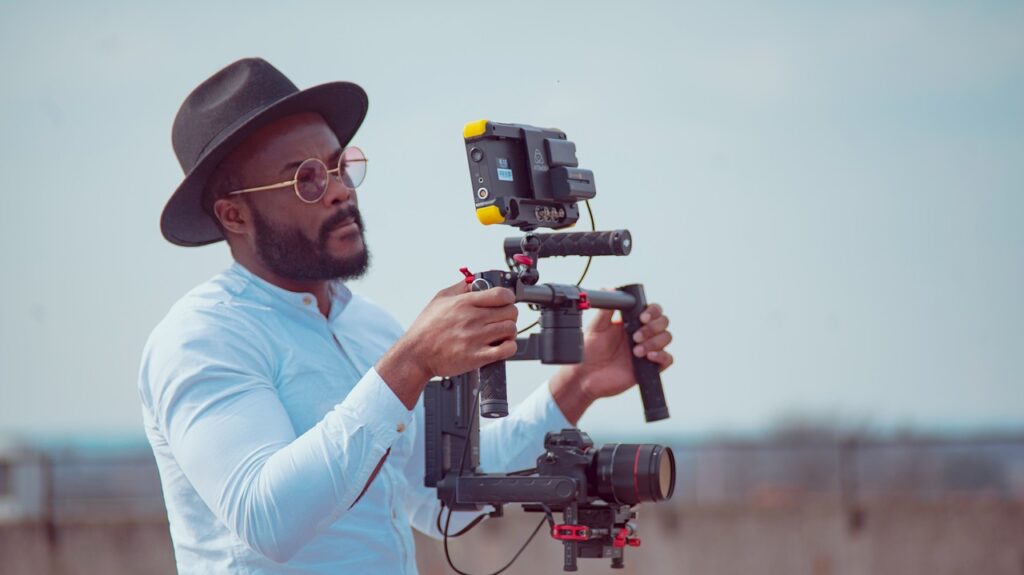 Here are some books on cinematography you can check out:
Cinematography: Theory and Practice: Image Making for Cinematographers and Directors
by Blain Brown
A lot of the core tenets of cinematography have stayed the same for the last 100 years or so, but with the advent of digital filmmaking that is no longer the case. Blain Brown's definitive 2016 book covers a broad range of cinematography topics and includes much of the modern, digital equipment and techniques that come along with them. This book makes a great basic blueprint for you to familiarize yourself with the craft before honing your skills in a hands-on cinematography program. In general, you should always try to get the most updated print; currently, Brown's book is in its third edition.

FilmCraft: Cinematography
by Tim Grierson and Mike Goodridge 
By working on set with state-of-the-art equipment, cinematography school is a great way for you to master a complicated craft. However, the value of some books is how they can hone in on very specific projects or people, and use these examples to explore the practical techniques you've learned. FilmCraft's Cinematography book is a prime example of this—by looking closely at iconic films like Psycho, Chicago, and Hero, and through discussions with veterans of the art form like Vittorio Storaro and Christopher Doyle, this book lets you see cinematography in action.
On Suspiria and Beyond: A Conversation with Cinematographer Luciano Tovoli
by Luciano Tovoli
Even more specific is On Suspiria and Beyond, a book that focuses on one specific director of photography, Luciano Tovoli. By devoting an entire book to an interview with Tovoli, you can get firsthand knowledge from a veteran who has worked with such esteemed and talented directors as Dario Argento, Michelangelo Antonioni, Andrej Tarkovskjj, Julie Taymor, and many others. Tovoli was passionate about the use of color and goes into vivid detail about specific sequences from his work on the mind-bending horror film Suspiria. This book looks at cinematography in a hyperfocused manner you won't find elsewhere.
Painting with Light
by John Alton
Academy Award-winning director of photography John Alton (An American in Paris, The Big Combo) first published Painting with Light in 1949, but his writings on the art form still hold a lot of weight. Once you've mastered the tools and craft in cinematography school, Painting with Light will help you explore how to use image making to determine the visual mood of a film, incorporating lighting, camera techniques, location choices, and more. As a plus, the book is not afraid to use non-technical language, so even beginners can delve into Alton's work, perhaps as a precursor to taking cinematography classes.
Masters of Light: Conversations with Contemporary Cinematographers
by Dennis Schaefer and Larry Salivate
This book features fifteen conversations with modern cinematographers to give a firsthand look at how directors of photography work on set and approach their jobs. Authors Dennis Schaefer and Larry Salvato are both film critics, while the newest edition of Masters of Light features a preface by veteran cinematographer John Bailey. This is a must read for anyone looking to get inside the heads of contemporary cinematographers.
by nyfa