In terms of sheer numbers, Bollywood (a portmanteau of Hollywood and Bombay) is as big if not bigger as Hollywood. Based in the city of Mumbai (formerly Bombay), Bollywood isn't just the largest industry in Indian cinema, it's the largest film industry in the world, in terms of film production as of 2017.
This fascinating culture of dance, drama, and traditional values have given us iconic scenes of colorful weddings, dance parties in the middle of streets, and sweeping love stories. Bollywood has come to influence Hollywood and other film industries in multiple genres, but none more than musicals.
Baz Luhrmann's Moulin Rouge was directly inspired by Bollywood musicals. If you watch it again you will see a mix of cultures and dance, incorporating Bollywood styles and even including the song "Chamma Chamma" from Bollywood film China Gate (1998). The success of Moulin Rouge ushered in a new wave of Hollywood movie musicals, including Chicago, The Producers, Rent, Dreamgirls, Hairspray, Sweeney Todd: The Demon Barber of Fleet Street, Across the Universe, Disney's Enchanted, and Mamma Mia.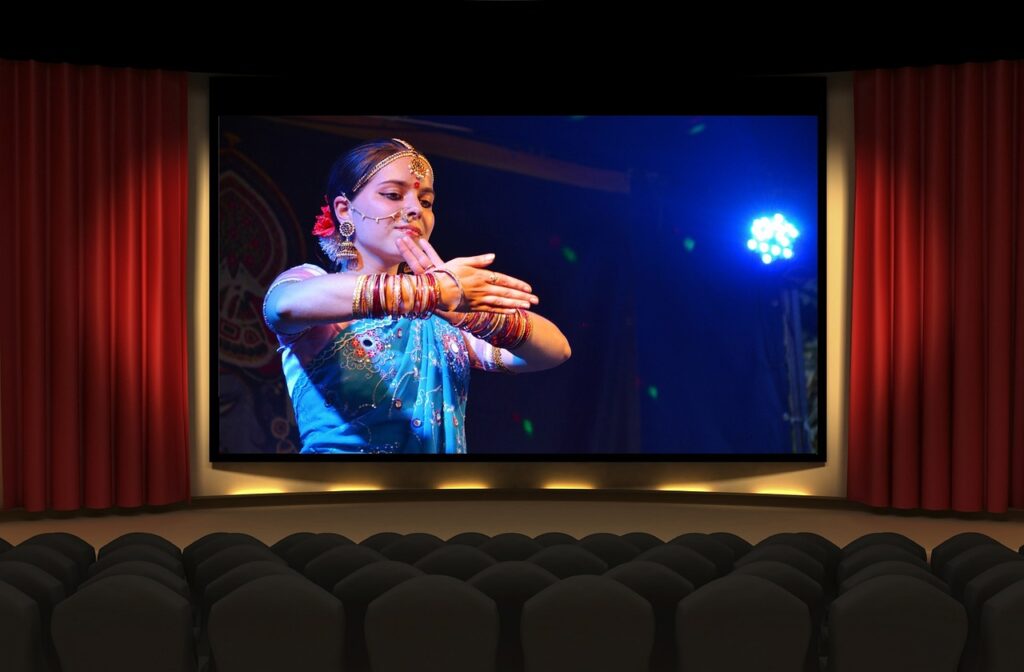 Here are some other tropes of Bollywood that have become more prominent in the recent musicals made by Hollywood:
Catchy music in the form of song-and-dance epic numbers
"Razzle Dazzle" in Chicago. "Dancing Queen" in Mamma Mia. "That's How You Know' in Enchanted. The mise-en-scene is shot with a wide-angle lens like in musical numbers found in many Bollywood sequences, where the camera shoots as if on the stage and more directly brings the audience into the choreography itself. It has become a hallmark fo the new wave of Hollywood musicals.
Epic fight scenes
Bollywood films aren't afraid to take themselves too seriously. Often shot with a comedic sensibility, fight scenes between heroes, villains, and anti-heroes alike can take on exaggerated proportions. Hollywood translated this element with expanded nuances and artistry to their fight scenes. Kill Bill is a perfect example of a hero fighting dozens of bad guys at the same time, by herself, driven by a single objective of revenge. And, of course, seasoned with bits of humor. Directed by film buff Quentin Tarantino, the scene takes direct inspiration from the Hindi film Abhay (2001).
Love triangles
Love triangles have been around pretty much since the dawn of storytelling, but Bollywood has made it a part of its DNA and revels in the over-the-top emotive tropes of love, passion, jealousy, and betrayal. Perhaps in response to this, love triangles had a resurgence in the romantic comedies of the 1990s and early 2000s.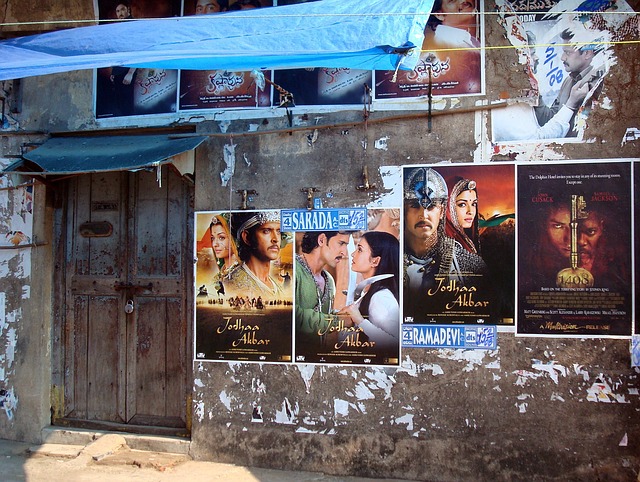 Melodrama
For many Bollywood films, everything is done 110%, from the stunts to the drama. Melodrama is as common in Bollywood films as it is in American soap operas and Mexican telenovelas. With Peak TV and an influx of new content from Netflix, Hulu, and other new media providers, every genre under the sun is available. Melodrama is included with this, especially for younger audiences on networks like Freeform and The CW,
Convenient coincidences
Just as melodrama plays up the emotions of a film, many Bollywood films aren't afraid to play up their story, allowing themselves to indulge in broad plot devices like divine intervention and over-the-top, convenient coincidences. While these films ask for an even greater suspension of disbelief than most Hollywood films, Bollywood has shown that audiences are willing to indulge in the illusion in order to escape and be entertained. Hollywood films, from increasingly outrageous Marvel movies to the more directly-inspired Slumdog Millionaire, where each question in the title gameshow leads to even more over-the-top coincidence, have started to learn this as well.
If you're interesting in filmmaking and want to learn some pointers from the largest film industry in the world, this weekend might be a great time to select the Bollywood category on your Netflix!
Ludovic Coutaud is a NYFA alum and writer. For more information, click here. 

by nyfa