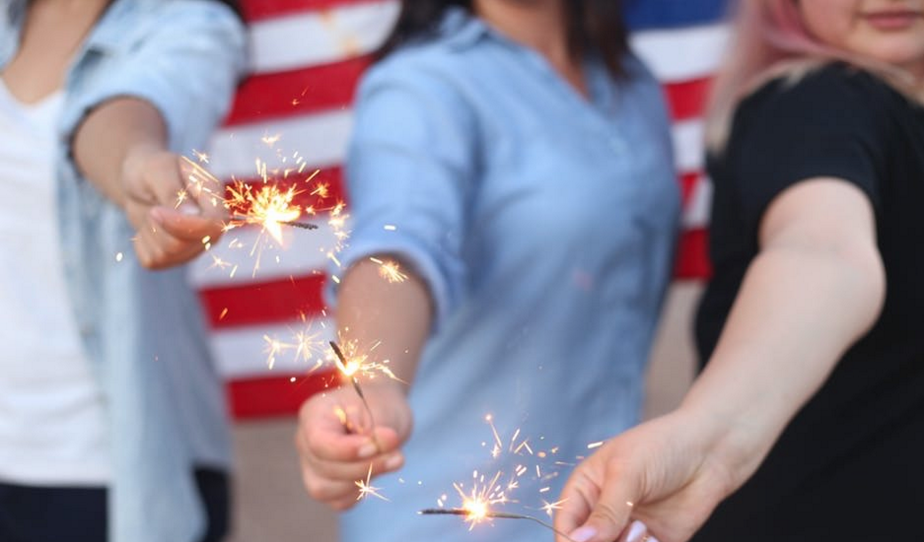 After a long hot day of barbecuing and baking in the sun, you might want to step inside the cool dark indoors with a patriotic movie or two. To celebrate the 4th of July this year, we've compiled a list of Independence Day-themed films that are sure to satisfy every kind of craving: patriotism, thrills, alien invasions, disillusionment and more!
1. "Independence Day"
How can you resist coming together to fight alien invaders? This 1996 proto-summer blockbuster set the standard for well-hyped and fun movies exploding into theaters mid-summer. And, as ABC News put it, the film "sent Will Smith's career into the stratosphere with a fist to an alien's kisser and one simple line: 'Welcome to Earth!'"
2. "Jaws"
This 1975 thriller based on Peter Benchley's best-selling novel set out to be — and was — a tremendous hit. It also made Steven Spielberg a very rich young man, a household name, and powerful enough in the industry that he could do pretty much whatever he wanted. (That turned out to be "Close Encounters," which he nursed with the help of "Jaws" star Richard Dryfus.)
Perhaps you've never seen this classic (gasp) or it's been a while, and you're like, "What's the killer shark flick got to do with the 4th of July?" Well, just take a look at the opening scenes and you'll realize that it's the impending holiday that sets up the tragedy: A small town's denial of the danger in the face of losing vacationers. Some might even say that the true force of evil here is greed, not a bloodthirsty shark.
3. "Born on the 4th of July"
Here's a movie that might raise some patriotic eyebrows. A young Tom Cruise won his first Best Actor Oscar for his portrayal of real-life disabled vet turned anti-war activist Ron Kovic. This 1989 film, set during the Vietnam War, offers a different take on patriotism: one that supports dissent.
4. "The Patriot"
For a more traditional take on patriotism, there's this 2000 epic directed by Roland Emmerich, and starring Mel Gibson, Chris Cooper, and Heath Ledger.
Sure, the movie was blasted for taking liberties with history, but most critics agree that it represents America's ideals, if not its reals. Not to mention the nods for gorgeous cinematography and a monster performance by Gibson. And considering the fact that it's set during the Revolutionary War, we couldn't very well leave this one off the list.
5. "National Treasure"
And, lest you feel we've gotten too serious on this list, we offer a touch of the absurd and over-the-top ridiculous. Nicolas Cage, Harvey Keitel, Jon Voight, Diane Kruger, and Sean Bean star in this 2004 heist-with-a-twist: they must steal the Declaration of Independence as their first step on a high-stakes treasure hunt.
6. "John Adams"
This 2008 HBO miniseries about the first 50 years of the United States is for those who prefer to shun the sun this holiday weekend and binge-watch while learning a little American history.
Based on David McCullough's best-selling biography and supported by a stellar ensemble cast that includes Paul Giamatti,  Laura Linney, and Stephen Dillane, "John Adams" has more Emmys under its belt than any other miniseries in television history.
What movies are you planning to watch this weekend? Let us know in the comments, and Happy 4th of July!
Ready to learn more about filmmaking? Apply to the New York Film Academy.
мгновенный кредит на карту онлайн
zaymibistroru
беспроцентный займ онлайн на карту
by nyfa