Look alive folks, voting for the 94th Academy Awards has opened up. Despite how tough this year has been on the movie industry, some pretty great films came out nonetheless. That said, there are only so many awards to give out, and quite a selection of potential contenders. We'll be going over who we think will be the prime contenders for the big five awards. 
Best Picture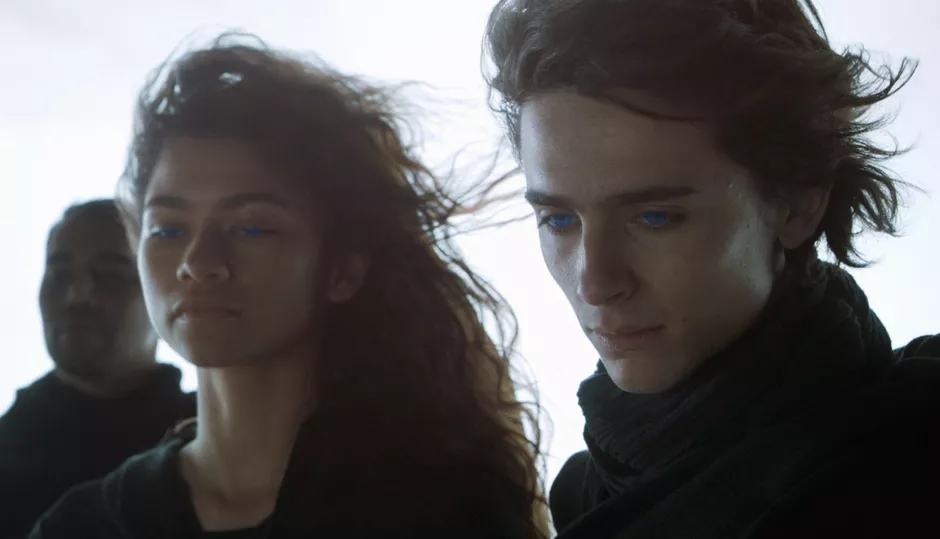 Right off the bat, the first movie to come to mind is Dune. It has to have been one of the most beautifully shot movies of 2021. It boasts many breathtaking scenic shots as well as some great set pieces for the camera operators to take advantage of. To be frank, it's the closest thing you'll get to a modern marvel where the silver screen is concerned.
According to the Los Angeles Times, other contenders for this award include The Tragedy of Macbeth, Don't Look Up, CODA, Belfast, King Richard, West Side Story, The Power of the Dog, and Tick, Tick … Boom!
Best Director
There's also something to be said of the director who helmed Dune, Denis Villeneuve. He took what was once considered an unfilmable property and managed to make a pretty satisfying iteration of Dune. Without his willingness to take the project and his vision for it, a good Dune movie might have taken a little longer to come about.
Another director worth mentioning is Sam Raimi and his film Spider-Man: No Way Home. Marvel has had a pretty great track record so far when it comes to handling its properties. Sony? This answer tends to vary. The newest Spider-Man however took the best of what Sony had to offer, without forgetting to progress and enhance the newest Spider-Man's story. All while delivering a pretty satisfying story to newer and old fans alike.
According to the Los Angeles Times, other contenders for this award include Paul Thomas Anderson for his film Licorice Pizza, Steven Spielberg for West Side Story, Jane Campion for The Power of the Dog, and Ryûsuke Hamaguchi for Drive My Car. 
Best Lead Actor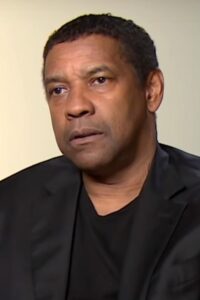 For this category, hats truly have to go off for Denzel Washington. Last year, he had the privilege of playing the tragic figure Macbeth in The Tragedy of Macbeth. His performance was true to form as always, doing justice to the conflicted nature of the character, playing off the supporting characters in an exceptional manner that was nothing short of remarkable.
The Los Angeles Times offers Javier Bardem for his work in Being The Ricardos for best lead actor, positing that many of the voters more likely saw Being the Ricardos more than anything else, a feasible argument to be sure. Other possible contenders they offer for this award include Benedict Cumberbatch for his role in The Power of the Dog, Andrew Garfield for his role in Tick, Tick … Boom!, and Will Smith for his role in King Richard. 
Best Lead Actress
According to Awards Watch, there are a couple of different notable contenders for this award. 
First up we have Jessica Chastain for her role as Tammy Faye Bakker in The Eyes of Tammy Faye. The actress showed just how committed she was to the project, as she had to put on layers upon layers of makeup and prosthetics in order to play the role. 
Another plausible candidate for this award is Jennifer Hudson for her portrayal of Aretha Franklin in Respect. The actress did well to do justice to some of the artist's greatest hits and portrayed the music star just as admirably. Jennifer Hudson has also won an Oscar before, back in 2008 for her role as a supporting actress in Dream Girls. 
Nicole Kidman is also in the running for trying her hand at portraying Lucille Ball in Being the Ricardos. Initial on-set photos left the internet in an uproar, but that uproar would soon die down as the actress shocked viewers of the movie with how great her performance was. Nicole Kidman has won the Best Actress award before for her performance in The Hours in 2002.
Last but not least we have the multi-talented Lady Gaga for portraying Patrizia Reggiani in House of Gucci. The actress really got to let loose with this role, showing viewers what 10 years of studying method acting looks like (she did that before she became a musician). Lady Gaga came close to winning an Academy Award when she starred in 2018's A Star Is Born and was nominated for Best Actress. Perhaps this time around, she'll get the award outright.
Best Screenplay
Best Screenplay is interesting. According to Variety, the Writers Guild of America released their nominations which include Being the Ricardos, The French Dispatch, King Richard, Licorice Pizza, and lastly, Don't Look Up. Of the five listed here, Don't Look Up probably stands the best chance though. Why? Well, despite being quite a heavy-handed comedy, there's a lot that takes place in the movie that deeply resonates with waking life. A scary amount, in fact. While comedic, it did not shy away from its dark ending either, which only piles on to the respect this film deserves. Despite the mixed reviews it garnered, it speaks to some of the biggest issues of our time in a manner that manages to be both witty and take itself somewhat seriously at the same time.
The 94th Academy Awards will take place on March 27th at the Dolby Theater in Hollywood, Los Angeles, California.
by nyfa