New York Film Academy alumni Denis Kulikov has been hard at work since graduating. With dozens of shorts, a new feature, and a comedy television show under his belt, in just four years Kulikov has amassed a sizable portfolio. New York Film Academy's Joelle Smith sat down with Kulikov to chat about his experience as a producer. Here's what he had to share: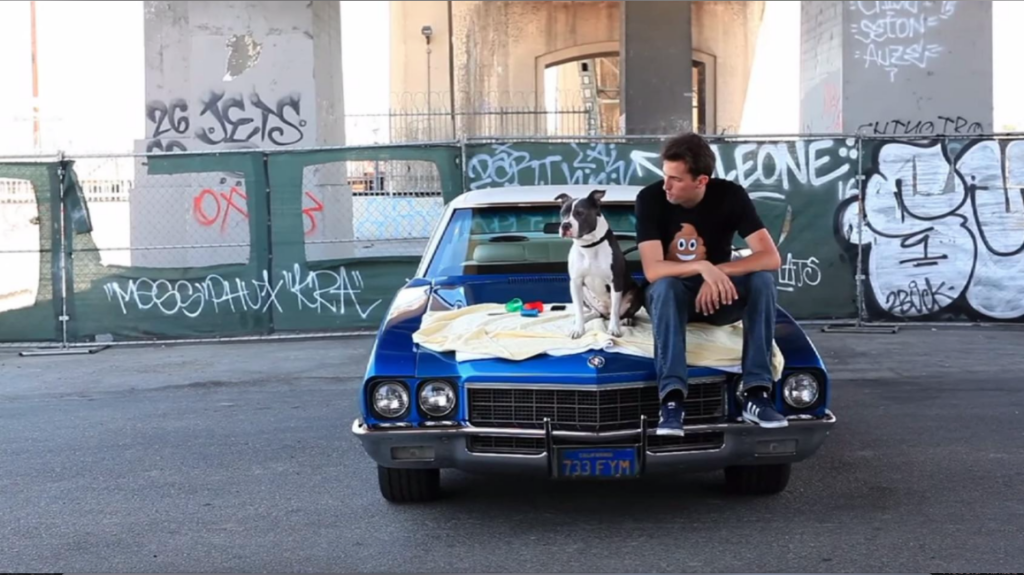 NYFA: Hi Denis, great to have a chance to catch up with you about your post-NYFA experiences! Let me ask, what originally drew you to producing? 
DK: When doing my own short films, I figured that I had more pleasure organizing my shoots rather than directing. I started out as an assistant director working for my classmates, helping them in pre-production and coordinating their sets. Even though being an AD is mostly managing productions, I had created a side to it where I was consulting my classmates on locations, story, cast etc. That's how I de facto became a producer on many shorts. After that, I was able to produce more short films.
NYFA: Tell us about your current project, "Johnny Red." What inspired the work? Who are you working with on the project? What is the goal of making this film? Who does this story speak to? 
DK: I started working on "Johnny Red" almost a year ago with my partner Alex Kahuam, who wrote the script and will be directing it. In the movie, we follow a drug lord who despite his criminal activity has a loving family just like everybody else. What we want to show is the contrast. Criminals are multifaceted people with passion, friendships, relationships, and families, just like everyone else. Alex and I have already produced a feature together, so this will be our second big project and with all the people that we are currently getting on board. We are now headed to theaters.
NYFA: Do you think your time in NYFA's Industry Lab helped you when it came time to look for a job?
DK: I think it definitely did, especially considering that Industry Lab focuses on projects that are coming to NYFA outside of school. Those definitely have different, much tougher requirements. After all, when working on Industry Lab projects, we represent the elite of the school and work with industry people. All the experience and connections that I was able to get while being in IL have helped me in my career.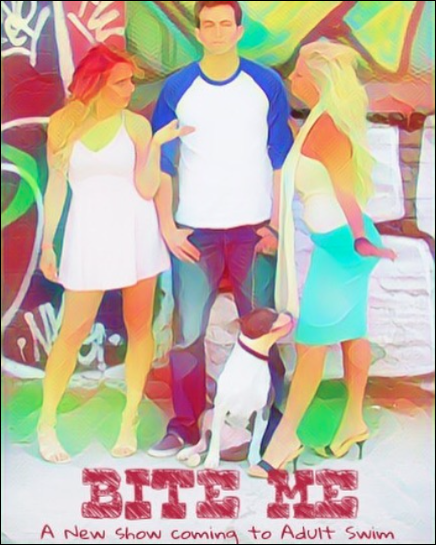 NYFA: A lot of students grow nervous as graduation approaches. What did you do to prepare for life after NYFA? 
DK: During my years at NYFA, I knew that once I was out, I would be on my own, therefore I focused on developing skills that would be in demand in the industry as well as throughout my life in general. I focused on assistant directing and producing student films, as it would develop needed skills for my career. I like creating something out of nothing, therefore being an assistant director or a producer was something that I was passionate about. Considering that most of my classmates did not like any of those positions, I had perfect opportunities to volunteer and build up my resume. By being proactive and opportunistic, I had the network and experience needed for myself by the time I graduated.
NYFA: You're also working as a line producer on a new Adult Swim project, how did this come about? 
DK: The show I am working on is called "Bite Me!" I met its showrunner Frankie back in September and we started working on making the whole new season happen. He had already completed the first season for the web series. After we showed it to Cartoon Network, they signed a contract that upon delivery of another season, they will air the show on Adult Swim in 2017. As of right now, the shoot is almost over and we are excited for people to see it.
NYFA: Any advice to students looking to begin their careers as producers? 
DK: My biggest advice is in order to begin careers in Hollywood in general, you have to be an opportunist. Most of the time people tend to hire and work with people that they already know, so it is hard to break in when you don't know anybody.
The way I built up my resume and network, is while being at NYFA, I was raising my hand and volunteering to be an AD and producer on projects that nobody else wanted to.
In addition, I tried to be involved in various activities outside of school during my free time volunteering for film festivals and other organizations. Being proactive is what a good career is based on in any industry.
The New York Film Academy would like to thank Mr. Kulikov for taking the time to speak with us. You can learn more about Denis Kulikov by clicking here. Also, be sure to check out NYFA's Filmmaking School to kickstart your own creative journey.
by nyfa