New York Film Academy acting for film student Dustin Ardine has seen a lot of success in his short career. Ardin won the best actor award at the Mediterranean Film Festival, a huge festival that takes place in Italy. Ardine's film "The Red Oak" won top prize. The horror film screened at the Villa Dunardi, a haunted landmark in Italy. Recently, NYFA correspondent Joelle Smith sat down with Ardine to discuss his recent success and what projects he'll be tackling next.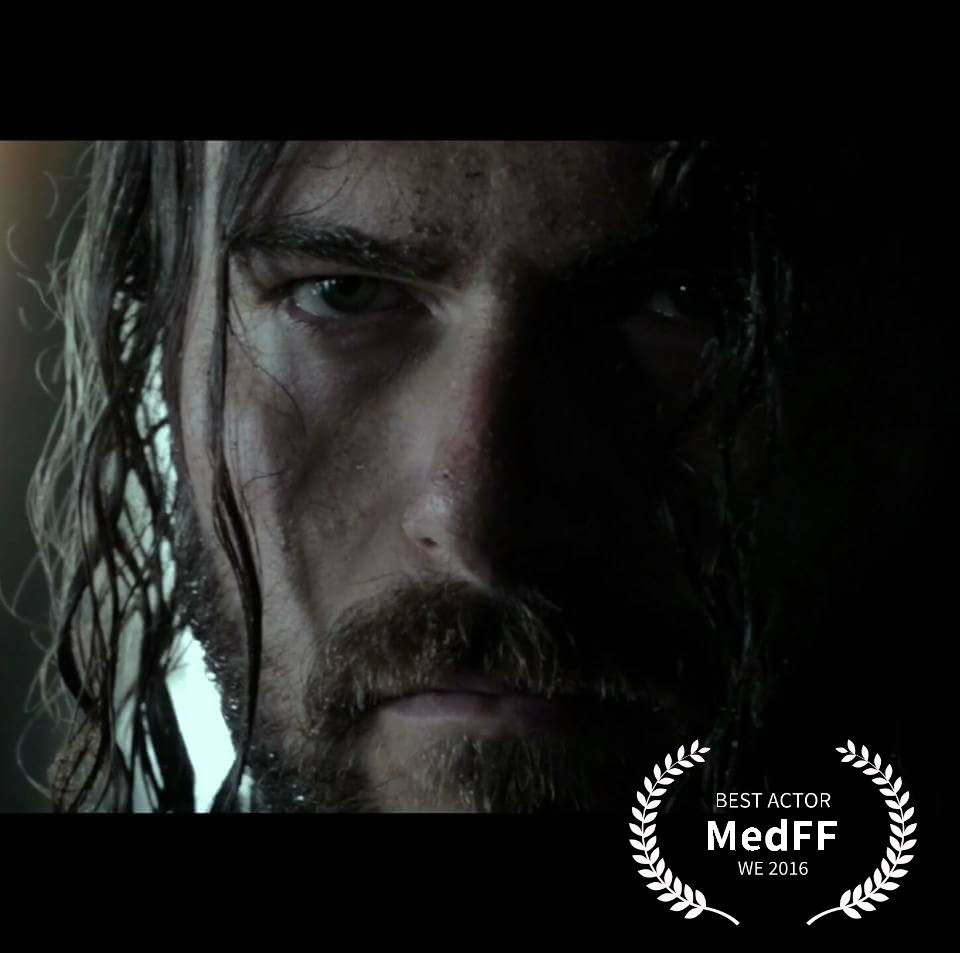 Joelle Smith: Hi Dustin, congratulations on your recent award wins! Tell me a little about your film.
Dustin Ardine: Our film is called "The Red Oak." It is a psychological thriller that touches on a subject that we all felt wasn't something explored a lot in films. It was written and directed by Danyal Zafar. It stars myself in the lead role of Dr. Rahal. It also stars Abe Cohen and Brooklyn Sarver.
When I met with Danyal for the first time he gave me the script and we talked about the story we wanted to tell. We then worked together to perfect everything so that we told the story the exact way we wanted. At its heart, "The Red Oak" is about all those many people in the world who dedicate their lives to helping others … but we all rarely see the toll that their choice takes upon them.
Doctors, nurses, firefighters, cops, teachers, and many others choose to dedicate their lives to helping others regardless of the toll it takes on them and the scars they live with every day of their lives. My character Dr. Rahal is a lifelong psychiatrist who has dedicated himself to helping his patients. But what kind of toll does that take on him? What kind of weight does he carry around with him every day of his life? This is the story we wanted to tell. 
JS: How did you get involved in the project?
DA: The director Danyal Zafar had seen my past work and called me in to discuss the project. He told me that he knew I had the talent to bring the character of Dr. Rahal to life but wanted to know more about me and how I see the character and story. He had me read, and once he knew I was 100 percent who he wanted to cast as the lead we met again and talked about everything — from the script to the characters to the subtext we wanted the film to have and the overall message we wanted the film to say. We worked hard to make sure that the story was told in the right way so that exactly what we wanted to say came across on screen. 
JS: What do you hope people get out of the film? 
DA: I hope that when people watch "The Red Oak" they do see and appreciate all hard work that myself, the director, and the rest of the cast and crew put into it. The other actors and I had to go to very dark places to bring these characters to life. As a method actor, I fully engulfed myself in this role and lived as Dr. Rahal during the entire shoot on and off the set.
But also I hope that when people watch "The Red Oak," they are also taken on a journey that will not only entertain them but will also make them think — about the people they have in their own lives who have dedicated themselves to helping others even at a great personal cost to themselves, so those people stop being taken for granted. 
JS: What did you learn at NYFA that helped you with this project? 
DA: I have been acting since I was six and went to school for theater. So I came to NYFA with a great background in the arts. However, I can say that the connections I made at NYFA were 100 percent key to not only bring the cast in this film, but also on so many other projects. The great thing about NYFA is that so many talented people come together to go after their dreams. As long as you prove yourself to be a hardworking professional, which I pride myself to be, that will make other hardworking professionals want to work with you. 
JS: What's up next for you?
DA: I just wrapped a short film called "A Scream That's Trapped Inside," directed by Savvas Christou (who is still at NYFA), and a full-length indie feature film called "Ariadne," originally titled Minotaur, in which I play the lead. "Ariadne" is directed by Adrian Rodriguez. That film should be out within a few months. Also, I just got the lead role in two other indie full-length feature films. One is called "Religion," directed by Salifu Zakari, and the other is called "Apathy Equals Death," directed by Aijia Li. Both films will be shooting later this year. 
The New York Film Academy would like to thank Dustin Ardine for taking the time to speak with us about his work. 

Interested in learning more about acting for film? Check out NYFA's acting for film programs.
by nyfa