New York City is known for its skyscrapers, its population, and the general hustle and bustle of everyday life there. When you think of New York City, what do you see? Perhaps you see a couple sitting pleasantly on a bench in Central Park, or a businessman rushing down the street while taking a call. Or perhaps it's the countless number of young millennials trying to find their place in the world. Whatever comes to mind, it probably isn't the abandoned subways, homes, and hospitals that are hidden in the depths of the city.
While thousands of people go about their everyday life in New York City not giving one thought to the abandoned buildings that lie not too far away, others live for the thrill of jumping through the broken window of an abandoned hospital to find old x-rays lying on the ground, or crawling through old sewers in search of a long forgotten past. These people – known widely as 'urban explorers' – are brave, adventurous, and very often photographers.
There's a quote known widely around the community of urban explorers: "take only photographs, and leave only footprints". Many of these explorers long to explore these places purely for the beauty and history that surrounds them. While most of these places are off-limits to the general public, these explorers don't mind risking arrest if it means they'll come out of it with a great story and even greater photographs.
While the locations of these places may be widely known throughout the urban explorer community, it can be difficult to find exact locations or directions on how to enter online. Since these people aim to preserve these buildings and locations (rather than have them littered with trash and graffiti), they hold these secrets dear to their hearts. If you do manage to find out how to get to one of these locations, be aware that arrest and physical harm (due to unstable buildings and asbestos) may come to you if you enter. That said, let's start exploring. 🙂
North Brother Island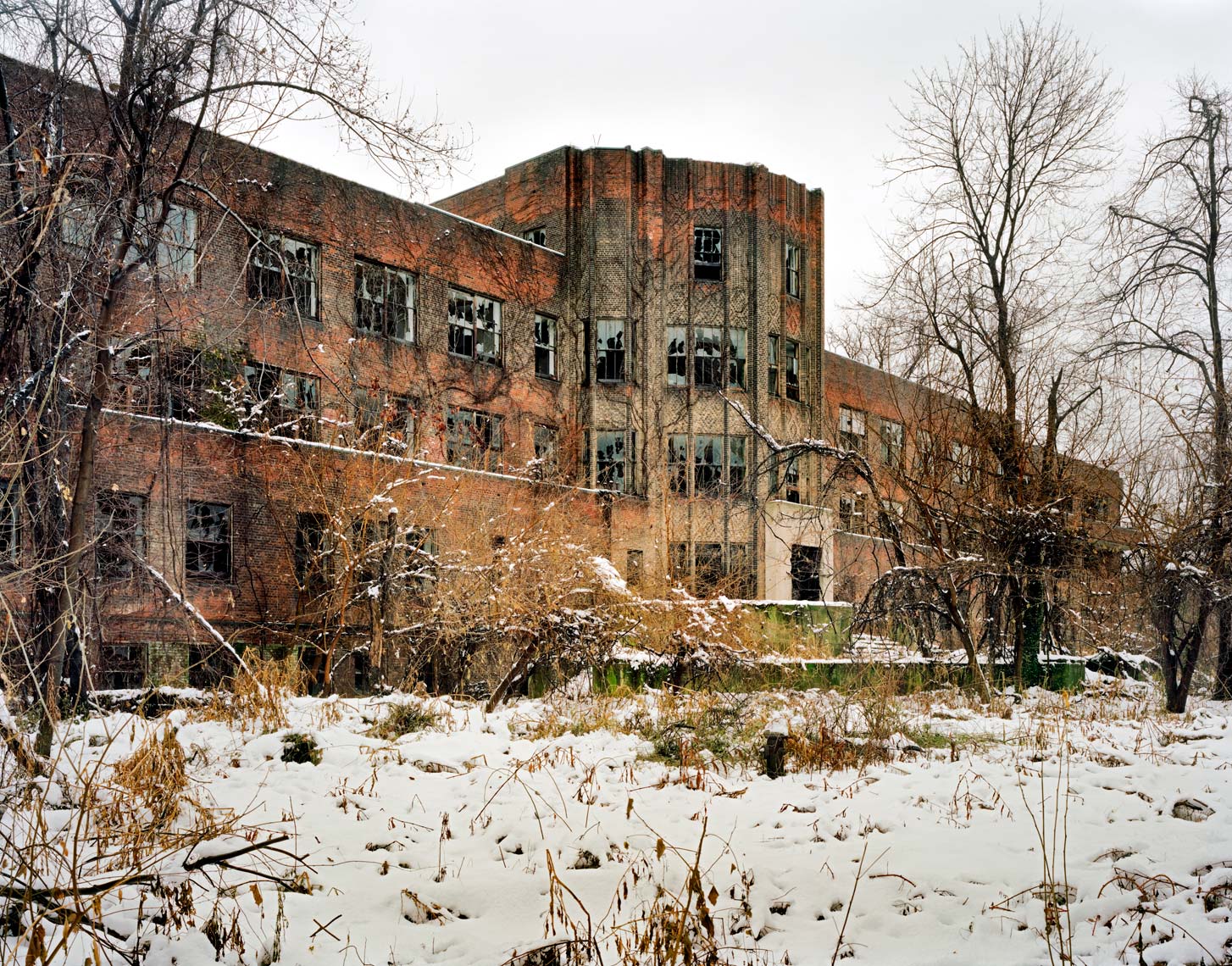 An island, you say? Yep, an entire island. And you can see Manhattan from the top of some of its buildings. According to one site, one person found this island while kayaking from New York City to Connecticut. While this may not be the easiest way to find the island, it certainly would add to the adventure. The exact location of this island is in-between Queens and the Bronx, and with a quick search on Google Earth it shouldn't be too hard to find.
The island initially housed Riverside Hospital, which was used to quarantine smallpox patients. The abandoned island is now filled with old houses and buildings that have been overtaken by nature. Photographer Christopher Payne published a book called North Brother Island: The Last Unknown Place in New York City in which he displays many photographs of the abandoned island.
Ellis Island Hospital Complex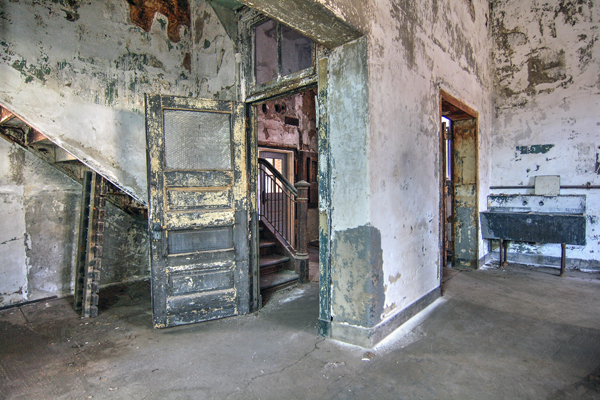 If you're looking for something a little less risky, a nonprofit called Save Ellis Island has worked to open up the south-side hospital complex (built in 1909) to visitors in a guided tour. The hospital complex has been closed since 1954, and the tours will allow explorers and photographers to wander the halls and view the mortuary, autopsy room, laundry building and more. This 90 minute tour will allow you to explore parts of the abandoned buildings and give you a history lesson on the hospital complex itself.
Renwick Smallpox Hospital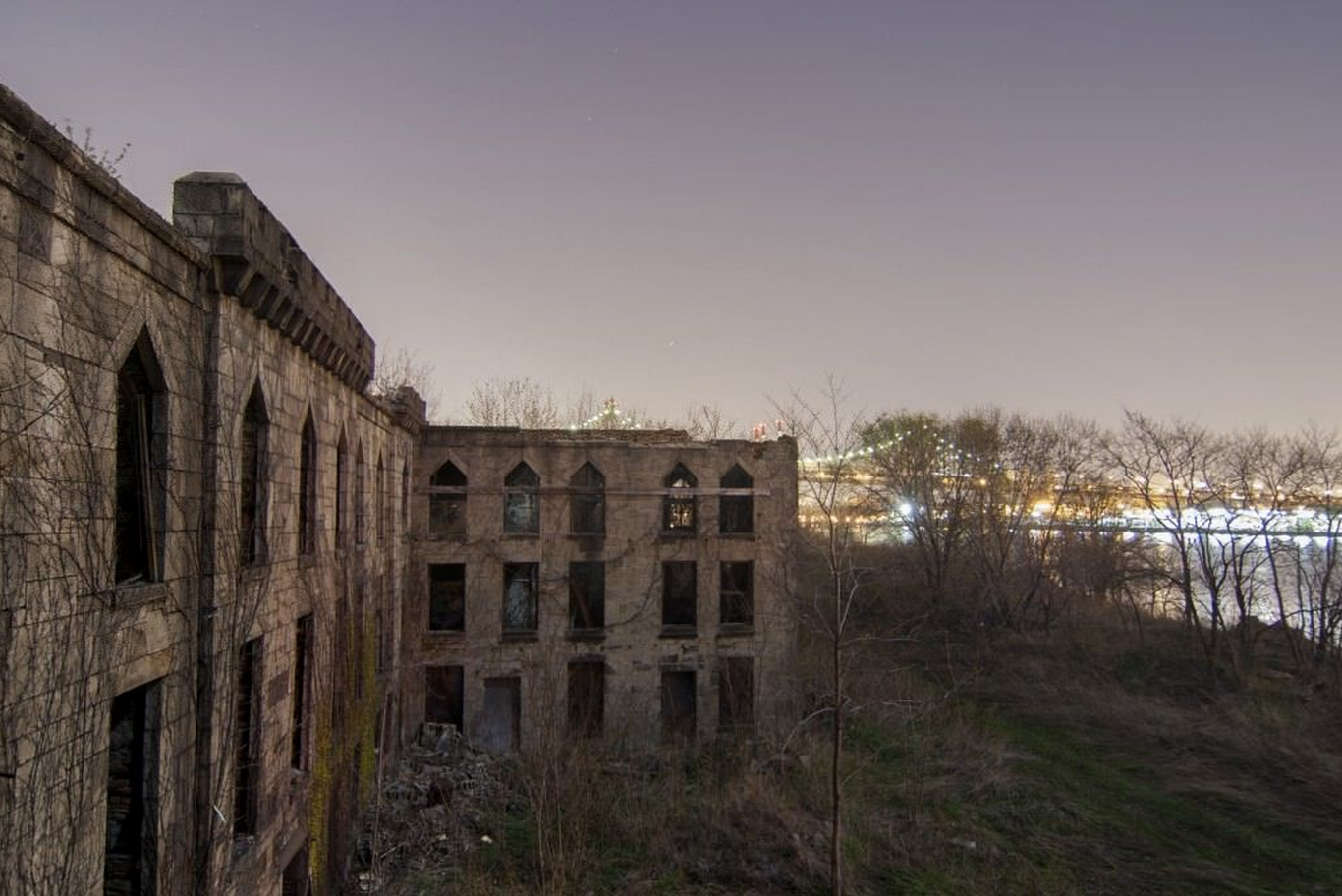 Located on Roosevelt Island near Manhattan, NY, Renwick Smallpox Hospital originally opened in 1856. The hospital began by having 100 beds, and treated approximately 7,000 smallpox patients each year. About 30 years after the hospital opened its doors, an addition was added and it became a training facility for nurses. When what was once called Blackwell Island became Roosevelt Island in 1973, the hospital was closed and abandoned forever.
Now known as one of NYC's most haunted landmarks, visitors are able to view Renwick Hospital from a distance, but aren't allowed to wander around inside. Even so, many visitors to the island report supernatural experiences.
Hart Island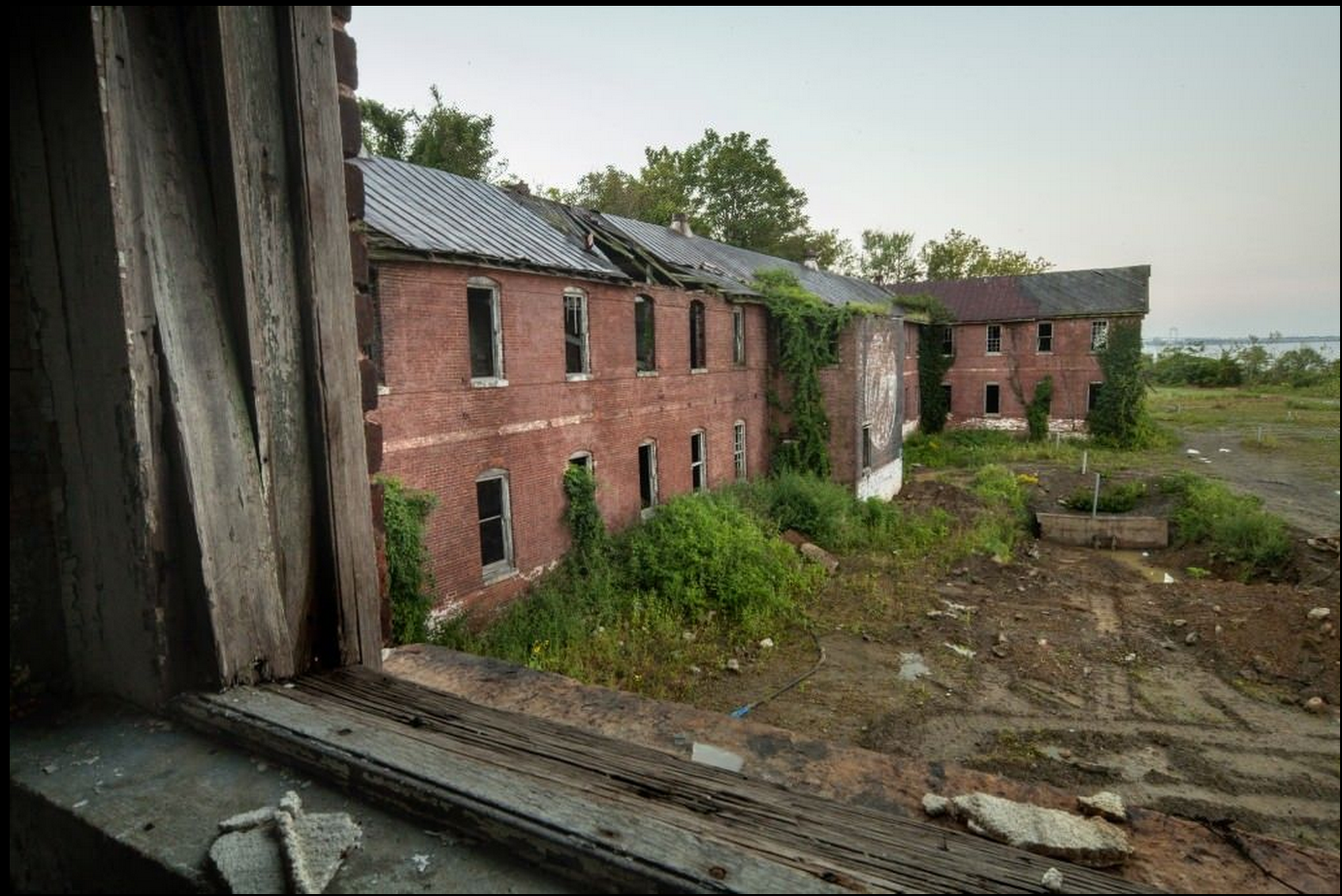 On Hart Island, located near the Bronx, NY, a work house for delinquent young men was erected in 1869. Within the following years, buildings used to treat victims of yellow fever, an insane asylum for women, and a large reformatory complex for boys appeared on the island. Life on Hart Island was not easy, and living situations often consisted of a combination of the homeless, people with mental illnesses, boys in the reformatory complex, people with infections illnesses, and druggies.
Now, Hart Island is prison property and New York City's largest burial ground. It has been estimated that over 900,000 bodies have been buried on the property, many of them anonymous.
Kings Park Psychiatric Center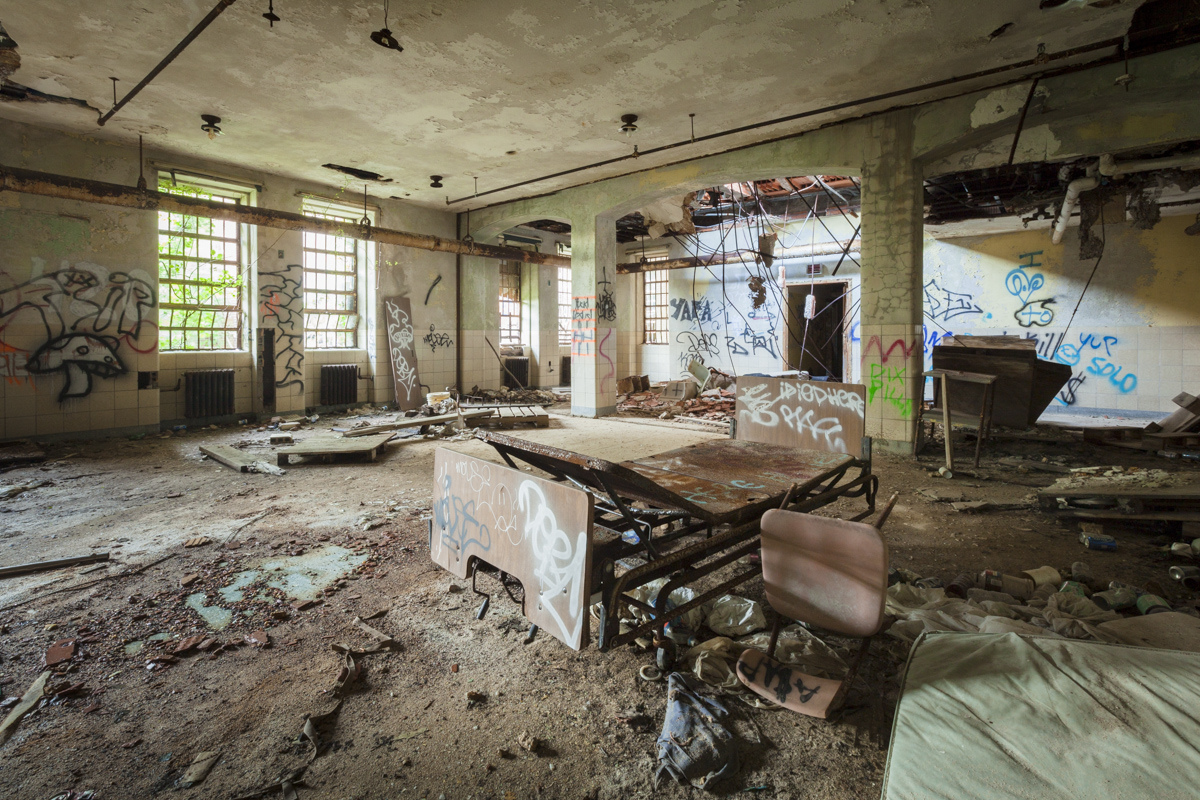 Located near Brooklyn, NY, Kings Park Psychiatric Center was built in 1885 and abandoned in 1996. While the majority of the complex was closed in the late 1900s, there are two buildings on the property that are still in use and continue to treat patients.
The psychiatric center was initially created in the farm colony style, where patients would grow crops and raise livestock – a process that was thought to be therapeutic. At the peak of its life, Kings Park Psychiatric Center was home to over 9,000 residents. Now, the buildings lie in disrepair; old hospital beds, books and other remnants still litter the floors.
Dundas Castle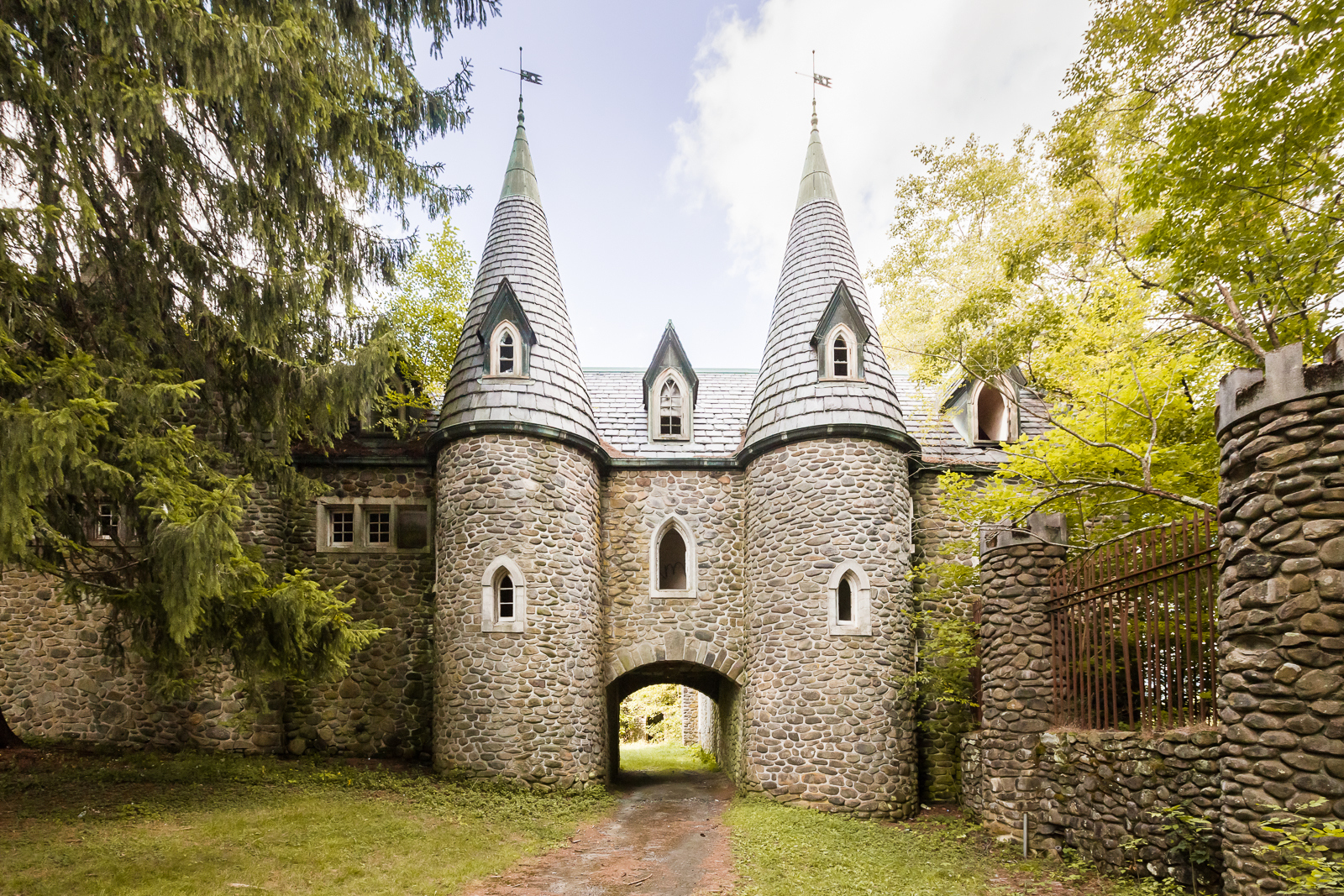 If you're itching to get out of the city, Dundas Castle may be the perfect place for you to travel. Located in Roscoe, New York, this beautiful castle looks like it came straight out of a fairytale. What's odd about this castle is that no one ever really lived in it. It began to be constructed in 1907 by a wealthy New Yorker, and rumor has it that he built it for his wife who suffered from a mental illness. However, he died before construction of the castle was completed, and instead of moving into the castle once it was complete, his wife was admitted to a sanatorium.
The castle is located in a very small town, and the tops of the towers can be seen from some of the roads. The inside is a beautiful mix of arched doorways and pastel colors.
What do you think? Would you explore any of these places? ALL photography degree programs at the New York Film Academy include an exciting one-week photography exploration of an exciting locale.

by nyfa