The whole world is on pause. Your local coffee shops. Recreational activities. Anything deemed non-essential has been put on hold due to the COVID-19 pandemic including film production.
Well. Maybe not all major film production.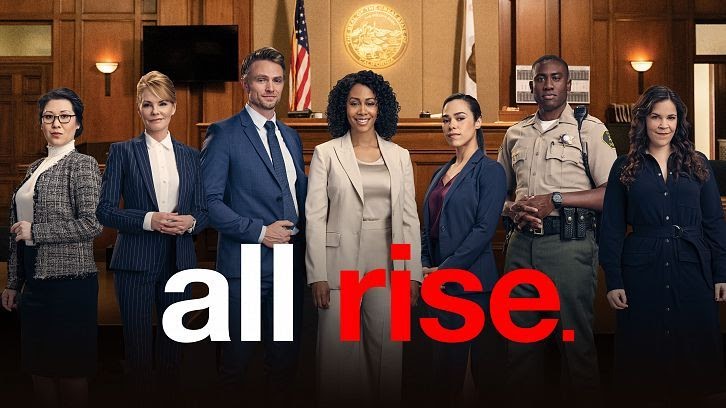 For the freshman CBS drama All Rise, putting their season finale on the back burner could have been the safest route for a show that has already gained many critical accolades despite being forced to cut production short due to the mandated lockdown of most of the country. Sure, at the time, they had not received a second season order, but all things pointed towards a guaranteed order for a new set of episodes. Kudos to showrunners Greg Spottiswood and Dee Harris-Lawrence for not taking the easy way out and giving fans an ending that reflects the struggles many face having to traverse life in quarantine.
The finale episode titled "Dancing at Los Angeles," directed by Michael M. Robin, who also serves as executive producer, was a technical feat to bring together the cast to film their homes using production equipment that was sanitized and safely delivered. The cast members had to quickly ramp up their knowledge of behind the scenes camera work, gaffing, lighting, and even hair and make up, to do the job of an entire crew by themselves aside from learning and rehearsing their lines; and they only had 6 days to do it.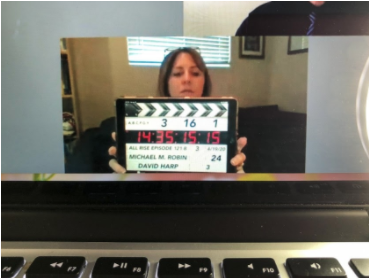 The episode was shot primarily using conference services such as Zoom and WebEx, with private networks being created for cast and crew to connect and have their video feeds isolated. CGI and other VFX were used to recreate backgrounds such as jail cells and a singular images of a barren Los Angeles county backdrop, shot by a single cinematographer, to give weight to the current state of the world. Lead actress in the series, Simone Missick (Judge Lola Carmichael), described the production as "shooting a very high-budget indie film with a skeleton crew of one."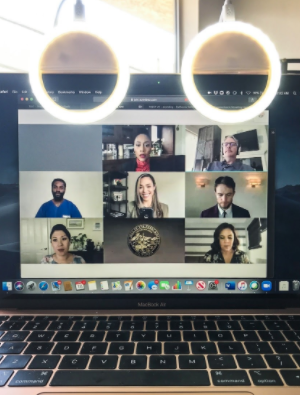 All of this amounted to a wonderfully crafted episode that still played with the fast paced nature of each character and the plot development, featuring all of the relevant challenges people are currently facing in these present times. Not just for the majority of the public, of which some are able to work from home while others are forced to make ends meet however they can, but for the many out of work individuals in the film industry with projects on hold and to those who are used to the conventional means of production. If anything, this is one of the best examples of how the industry can expand the role of visual effects artists and cinematographers, so long as they think outside the box and have fun with some creativity, to find new and inventive ways to tell meaningful stories. 
The finale episode debuted on May 4, 2020 on CBS and, two days later, on May 6, a second season was ordered. Hats off to them. We should "All Rise" and applaud their achievement.
by nyfa