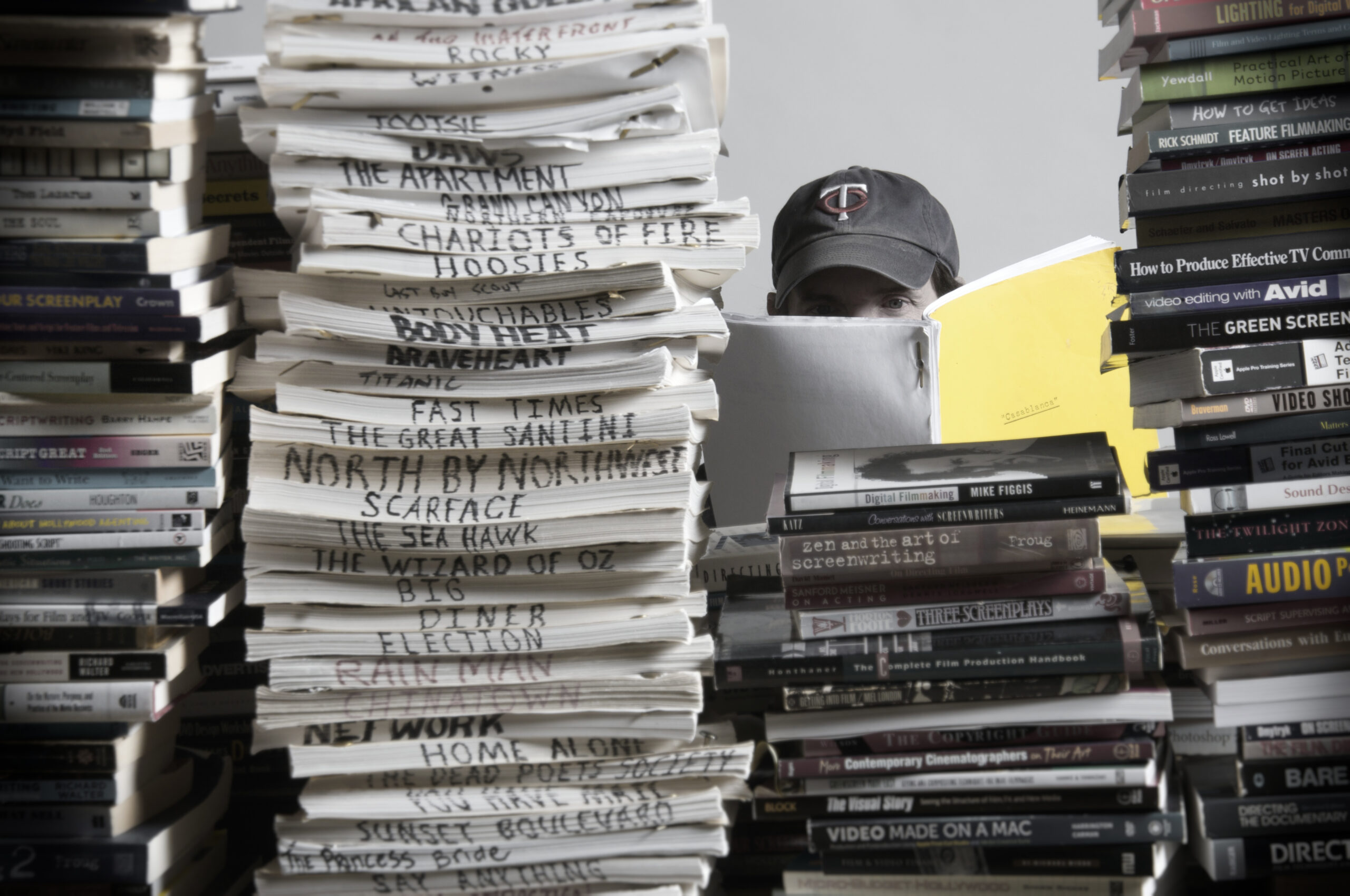 In an industry based on the ability to write consistently and well, it should come as no surprise that there are countless blogs available online for aspiring screenwriters of all stripes. To help the aspiring screenwriter take advantage of the many articles and essays out there, we have compiled the top screenwriting blogs and sites with the best screenwriting content.
Blogs
Complications Ensue: The Crafty TV and Screenwriting Blog: Authored by Alex Epstein, a professional TV and film script writer who has also written the books Crafty Screenwriting: Writing Movies That Get Made and Crafty TV Writing: Thinking Inside the Box, this blog provides humorous insight into the screenwriting process behind popular films and TV series.
Doug Richardson: The screenwriter behind such action blockbusters as Bad Boys and Die Hard 2, Richardson's blog is ideal for gaining a glimpse inside the work ethic and experiences of a successful scriptwriter with posts articles full of helpful anecdotes from the films on which he's worked.
Flying Wrestler: The blog of writer and producer Erik Bork who has written episodes for such famous miniseries Band of Brothers and From the Earth to the Moon, his blog contains informative articles that cover the many different challenges and aspects of scriptwriting.
Go into the Story: Penned by renowned screenwriter Scott Myers, this is the official blog of The Black List and offers both insight into developing the craft of screenwriting alongside highlighting events and professional advice that will help scriptwriters get their screenplay picked up.
John August: A perfect example of the intersection between screenwriting and technology, August—whose writing credits include Go, Charlie's Angels, Charlie and the Chocolate Factory, and Corpse Bride—now concentrates primarily on creating useful screenwriting applications alongside a popular podcast that explores the craft of writing entitled Scriptnotes.
John Truby: Having served as a script doctor on over 1,800 movies, sitcoms, and TV dramas, John Truby has created a secondary career for himself holding his seminars around the world. His site is chock full of helpful guides and detailed analyses of films of all genres.
Ken Levine: Best known for his extensive TV writing work, which includes M*A*S*H, Cheers, Frasier, and The Simpsons, Ken Levine's blog provides a Hollywood veteran's insight into the current state of TV writing along with helpful articles that are perfect for the future comedy writer.
Linda Segar's Official Website: Having pioneered and defined the position of a script consultant back in 1981, Segar is an active and in-demand consultant who has given advice on over 2000 scripts and written nine books on the craft of penning a screenplay. Her site is a good source to work with a venerable screenwriter and producer.
Screenwriting from Iowa: Written by Scott W. Smith, this blog focuses on writers who have chosen to pursue a career in screenwriting outside of Hollywood and how the internet has enabled writers to develop successful careers wherever they might find themselves living.
Script Angel: The blog of script development consultancy Script Angels, the bloggers also write informative articles that will help novice screenwriters to better understand how the industry works.
Script Mag: Started by the screenwriting resource store The Writers Store, Script Mag boasts a hub of blogs that offer numerous articles on the different areas of writing scripts.
ScriptShadow: Based on the idea that one becomes a good screenwriter by studying other scripts, this blog provides daily reviews of film and television scripts in addition to helpful articles that will help one develop his or her screenwriting abilities.
Scriptwriting Secrets: Although nearly 16 years old at this point, Steven Sashen's eBook remains online for a reason as it covers the fundamentals of the screenwriting craft , making his site an ideal starting point for the aspiring screenwriter. While some of the information is out of date, Sashen's eBook still contains plenty of invaluable advice for both the seasoned and novice scriptwriter.
Steven Pressfield: A wholly unique insight into the process of writing in a particular genre, Steven Pressfield is a writer who has focused primarily on military stories—though his book The Legend of Bagger Vance was a departure from his usual subject matter—his site is full of useful advice for screenwriters interested in penning stories about the military and war.
The Aspiring TV Writer & Screenwriter Blog: Featuring a number of professional contributors who are currently working in the industry, The Aspiring TV Writer & Screenwriter Blog focuses on the practical skills aspiring screenwriters need to cultivate to land an internship, make the right connections, and much more.
The Bitter Script Reader: Written by an anonymous script reader for one of the top agencies in Hollywood, this blog offers invaluable advice as to how to write a script that will actually grab the attention of a script reader.
The Screenwriting Spark: An excellent source for articles, interviews, videos, and many more resources that demystify the craft of screenwriting, The Screenwriting Spark was created with the simple and effective philosophy that screenwriters inspire screenwriters.
Wordplay: Featuring forums and essays, this screenwriting hub is best known for its insightful library of columns that includes over 100 essays written by professional screenwriters covering virtually every facet of the screenwriting process.
From short film screenplays to television pilots to feature-length film outlines, our screenwriting students work on a variety of hands-on projects across our screenwriting programs. Visit our Screenwriting School page to learn more about what our students are working on and find a program that suits your interests.
by nyfa