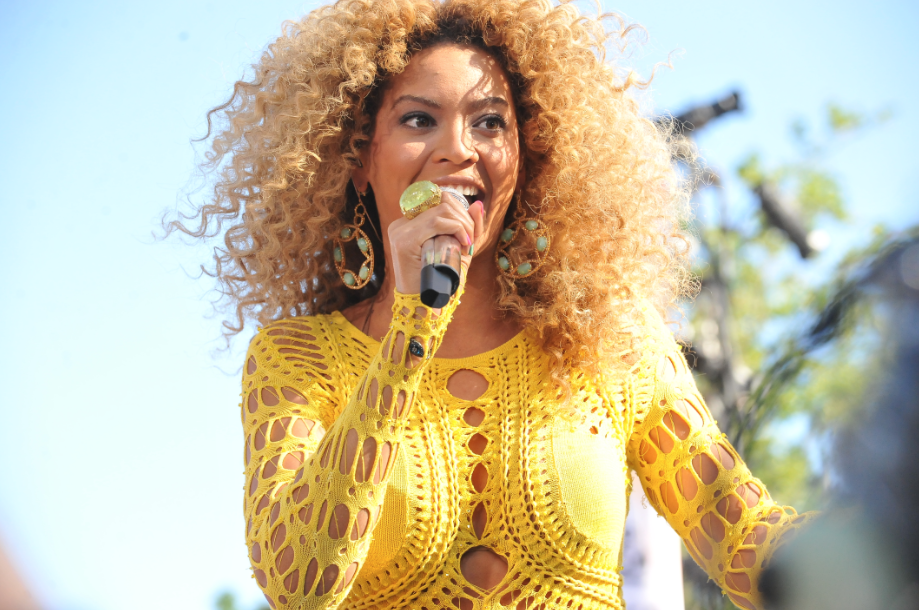 Beyoncé may have begun her career as just one member of a commercial RnB band, but Beyoncé has evolved over the past two decades to become the most powerful woman in entertainment and a master of all trades: singer, songwriter, dancer, producer, and business woman.
But Queen Bee has another talent that is frequently overlooked; Beyoncé has an amazing knack for great cinematography when it comes to her music videos.
September 4 marks Bey-Day, so it's a fitting time to look back on the evolution of a pop icon with five of the most cinematically brilliant Beyoncé videos to date.
"Single Ladies (Put a Ring on it)"

The one that put an already unprecedented career right into the stratosphere. With over half a billion views on YouTube, "Single Ladies" will always be a timeless icon of Beyoncé at her best.
Female empowerment is a hallmark of both Beyoncé's songwriting and music videos, but she's also got a penchant for black and white cinematography.
Coupled with a clever use of lighting to effectively remove the set entirely, the stark imagery and clean lines accentuate the exceptional dance choreography by putting it front and center. And while there are a few cuts in the video edit, the "Single Ladies" video was shot in one take — making the finished product even more of a technical marvel.
The golden lesson for filmmakers here is that less is often more.
"Run the World (Girls)"
While we all love a bit of stripped-back Beyoncé, she can also take it to feature film-like extremes to great effect, and the video for "Run the World" is a classic example.
Implementing a strong visual theme reminiscent of the post-apocalyptic "Mad Max" universe, everything here is cranked up to 11: alongside the usual dance-heavy routine, we've got an insane amount of extras, special effects, location and costume changes, props, fire, water cannons, and floodlights.
Oh, and a lion for good measure.
The color pallet is also eclectic, with bright block coloring of the girls' outfits playing in contrast to the muted tones of the wider set and the monochrome outfits worn by the male extras.
The camera work in "Run the World" is worth singling out, too, since it's effectively a master class in exploiting visually interesting angles. At one point (the 3:17 minute mark) it even shoots upside down.
The only thing stopping all this turning into a jumbled mess of visuals is a clinically perfect approach to the editing, with every shot exactly as long as it needs to be.
"7/11"
Aaaand we're back to Beyoncé at her most basic. In fact, it's the least technical music video she's ever produced…
… because sometimes, the best approach is to just grab a camera and start filming.
From a musical standpoint it's perhaps not Bey's most well known track, but the video itself serves as a delightfully goofy reminder that, above anything else, filmmaking should be fun.
"Formation"
Beyoncé's most political (and arguably controversial) video output to date, with more than a few overt references to Hurricane Katrina and racial tensions across the country.
The video was directed by Melina Matsoukas, a Grammy Award winner who has worked with Beyoncé on a number of occasions since 2007. Matsoukas stands firmly behind the idea of substance mattering far more than expensive equipment: "It's not necessary for a quality video. A good video has the right visuals, a well conceptualized story and should be exciting and elicit reaction."
With "Formation," all those boxes are well and truly checked.
"Lemonade"
With the release of this year's unanimously praised "Lemonade," the queen of reinvention managed to push the envelope of innovation even further by putting out a 60-minute conceptual film to support the record.
Divided into 11 chapters incorporating poetry by Somali poet Warsan Shire, we couldn't possibly explore the entirety of the visual extravaganza that is "Lemonade" in this short post. But suffice to say, this piece draws you in with impressive set pieces and a delicate yet purposeful handling of the divisive themes presented throughout. While "Lemonade" often delves into the poetically abstract, it never loses the viewer to outright obscurity and the pacing keeps things moving through both the light and dark of the album.
If this is the direction Beyoncé is heading for the next stage of her career, we're all about it.
Here's to 35 more years. Happy birthday, Queen Bee.

by nyfa