In the second part of this series, we're bringing you six more (one is a husband and wife team) industry insiders who are blazing trails in the field.
Mara Brock Akil and Salim Akil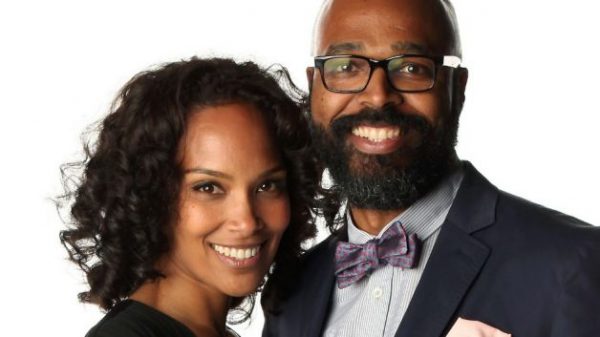 Mara Brock Akil and husband Salim are no strangers to television, with each respectively boasting a list of writing credits that include writing credits on '90s hit tv shows like "Soul Food," "The Jamie Foxx Show," and "Moesha." This duo has proven to have a winning formula for Hollywood success, having created and written other longstanding hits like "Girlfriends" and "Being Mary Jane," which stars Gabrielle Union. In fact, their formula is so potent, that the couple most recently inked a multi-year development deal with Warner Bros. Entertainment.
Donald Glover
This multi-hyphenated artist (actor, writer, singer, songwriter, rapper, comedian) who also goes by the stage name Childish Gambino is a graduate of NYU's Tisch School of the Arts, with a degree in dramatic writing. He has taken the industry by storm.
Early in his career, Glover submitted a spec script for "The Simpsons" which garnered him an invitation to write for "30 Rock," a gig he held onto for three years while simultaneously working in stand-up comedy, rap albums, and a vigorous touring schedule on top of cameos on "30 Rock." Later, he secured a series regular role on "Community."
2016 proved to be a big year for Glover. He was cast in"Spider Man: Homecoming," and debuted his series "Atlanta," which follows a Princeton University dropout trying to make a name for himself in the music industry. The show, which he created, stars in, writes, and executive produces, has already met rave reviews in its first season — and was awarded a Golden Globe for Best Music or Comedy TV Series.
Kenya Barris
Writer and producer Kenya Barris is no stranger to television. The creator of several shows including "America's Next Top Model," he also co-created and co-produced and "The Game." His most recent series, "Black-ish," chronicles a black family living in an upper-class and predominantly white neighborhood, and has received critical acclaim — as well as a Golden Globe win for lead actress Tracee Ellis Ross. Ross was the first black woman to win the award since 1983.
Mr. Barris' work behind the scenes has been meant working up the ranks from staff writer on shows like "Soul Food," "Are We There Yet," and "Girlfriends," to producing. Now, Barris has added director to his already impressive list of credits, having directed episodes of "Black-ish" just this past year.
Misha Green
Former staff writer for "Heroes" and "Sons of Anarchy" Misha Green, together with fellow "Heroes" writer Joe Pokasky, created the WGN hit "Underground." This is a true-to-history thriller about a group of slaves planning to escape a Georgia plantation. The show, soon to be in its second season, and for which Green is also executive producer, boasts a score by R&B crooner John Legend, and has been hailed as a harrowing portrayal of plantation life and the journey to freedom for thousands of African-American enslaved people. 
Gina Prince-Bythewood
Screenwriter-turned-director Gina Blythewood has been contributing to great television and film since her days as a staff writer on the show "A Different World," where she met her husband and sometime partner, Reggie Rock Bythewood, also a screenwriter. Her first film, 2000's "Love and Basketball" starred Sanaa Lathan and was developed at Sundance Institute's directing and writing lab. Soon to follow would be "The Secret Life of Bees," based on the bestselling book by the same name, and "Beyond the Lights."
In 2016, it was announced that Prince-Bythewood would direct an adaptation of frequent NY Times contributor and author, Roxane Gay's "An Untamed State," with whom she would also co-write the script.
Which industry trailblazers have made your list of inspiration during Black History Month? Let us know in the comments below!
by nyfa