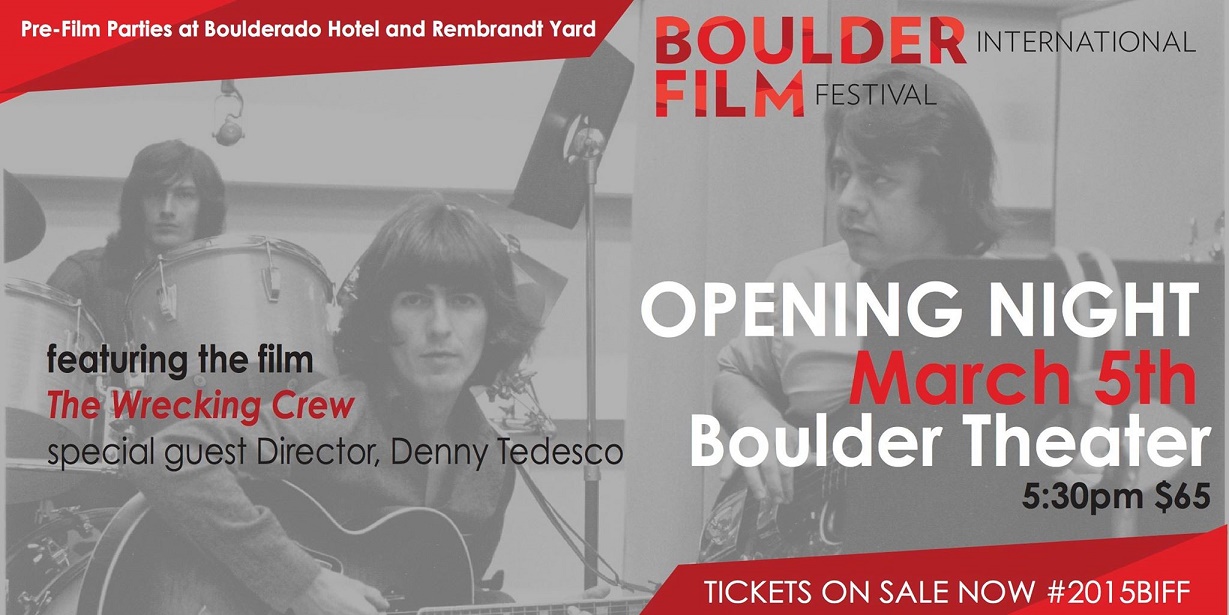 Voted One of the "25 Coolest Film Festivals" by MovieMaker Magazine, the 11th Boulder International Film Festival (BIFF) will take place March 5-8, 2015 at the foothills of the stunning Rocky Mountains in Boulder, Colorado.
The festival will run over four days and feature some of the best new talent in filmmaking and is expected to be attended by more than 25,000 people. The festival is scheduled to feature between 50-70 films from all around the world with screenings held in the following venues –
Historic Boulder Theatre
NEW Church – First Pres Boulder
Boulder High Auditorium
eTown Hall
Boulder Public Library
BIFF has hosted a number of special guests over the past 10 years including Shirley Maclaine, Alec Baldwin, Oliver Stone, William H. Macy, Martin Sheen and Chevy Chase just to name a few.
Opening Night Red Carpet Gala kicks off with TWO simultaneous parties and will feature the film The Wrecking Crew. Tickets are on sale now and are expected to sellout fast. To secure your seat for this amazing night please click here to buy tickets and be sure to follow BIFF on their social channels below –
For the full BIFF 2015 Program and Schedule please visit here.
by nyfa