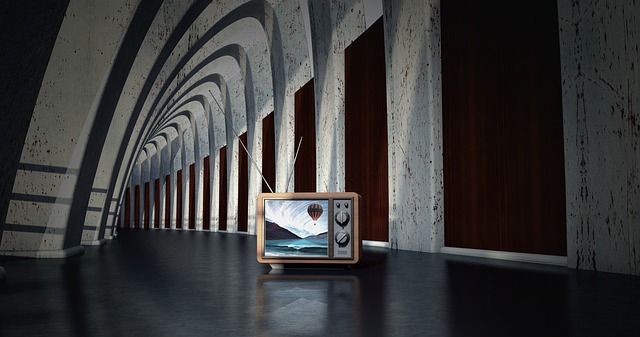 After last year's hit, NBC's The Sound of Music Live, NBC and FOX are bringing us two more live musicals with Peter Pan Live and Grease Live, respectively. NBC has also acquired the rights to bring their own version of The Music Man to television sometime in the near future. With TV musicals becoming a viable option for musicals that may not be commercial enough for a full-scale Broadway revival, here are some other shows that may be due for their own one-night remount, and some stars that might (capable of acting, or not) lead them.
4. Little Shop of Horrors
The two lead roles in this musical make the stunt casting options pretty endless. If they cast a solid pop star to play Audrey and a celebrity to voice the evil flytrap-like plant Audrey II, viewers would be sure to tune in. There is a pretty solid movie version in existence, but it's arguable that all of the shows being chosen have iconic films associated with them. The music is catchy, and the show is a fun cult favorite.
Possible casting: Lady Gaga as Audrey
She went to NYU, and her life is basically performance art, so this role shouldn't be too difficult for her to act. With a voice that has shown wide versatility, and the ability to give a solid live performance, Gaga is an obvious choice for the role.
3. Bye Bye Birdie
Nearly every community theatre has done this show, and it's easy to see why. Americans have a soft spot for the 1950s, and it doesn't get much more stereotypical than Bye Bye Birdie. The content is clean enough for the whole family to enjoy, and a show about a celebrity singer makes things easy for casting. There are a large number of roles in the show, allowing for well-known actors of different age groups to show their stuff. Get the right guy to play Conrad, and every tween in America will be tuning in.
Possible casting: Any member of One Direction as Conrad Birdie
While it's unclear which member of the boy band would be able to pull off the role best vocally, casting any one of them would bring a ridiculously large fan base to the show. They would be playing a pop/rock star that makes girls cry and faint, which wouldn't be a far stretch from their day-to-day lives.
2. Hello, Dolly
Barbra Streisand did it, and most musical fans know the interpretations done by her and Carol Channing in the role of Dolly Levi. This show is a star vehicle, and you need someone who is up to the challenge. A throwback like The Music Man to a simpler time and place, Jerry Herman's score is one that deserves to be heard again. It may not be a musical to keep kids entertained, but the nostalgia felt in seeing this musical again is sure to please the older generations.
Possible casting: Bette Midler as Dolly Levi
She is a great actress, and more than capable of pulling off this role. While Midler has said she wouldn't like to do a full 8-show Broadway run at this point, this would be a perfect showcase for her talents.
1. Beauty and the Beast
In order to get this one to happen, ABC really needs to join the TV-musical party, but who doesn't want a live version of Beauty and the Beast? The Disney musical catalog gives ABC the ability to grab the family market in a way that no other company could. It wouldn't be the first time ABC developed their own version of musicals, as they did shows like Annie with Audra McDonald and The Music Man with Kristin Chenoweth in the late 90s and early 00s. Casting options would be endless, and the ability to cast a celebrity in an acting-heavy role of the beast might allow them to get someone for Belle who could really do the vocals justice.
Possible casting: Ariana Grande as Belle
Ariana is one of the top up-and-coming pop stars right now, and is very familiar with the world of musical theatre. After performing in the Broadway ensemble of the musical 13, she made her transition to TV and music. She has stated many times in interviews that she loves musical theatre and would like to return to it, and what better way than a TV performance for a busy star on the rise?

by nyfa