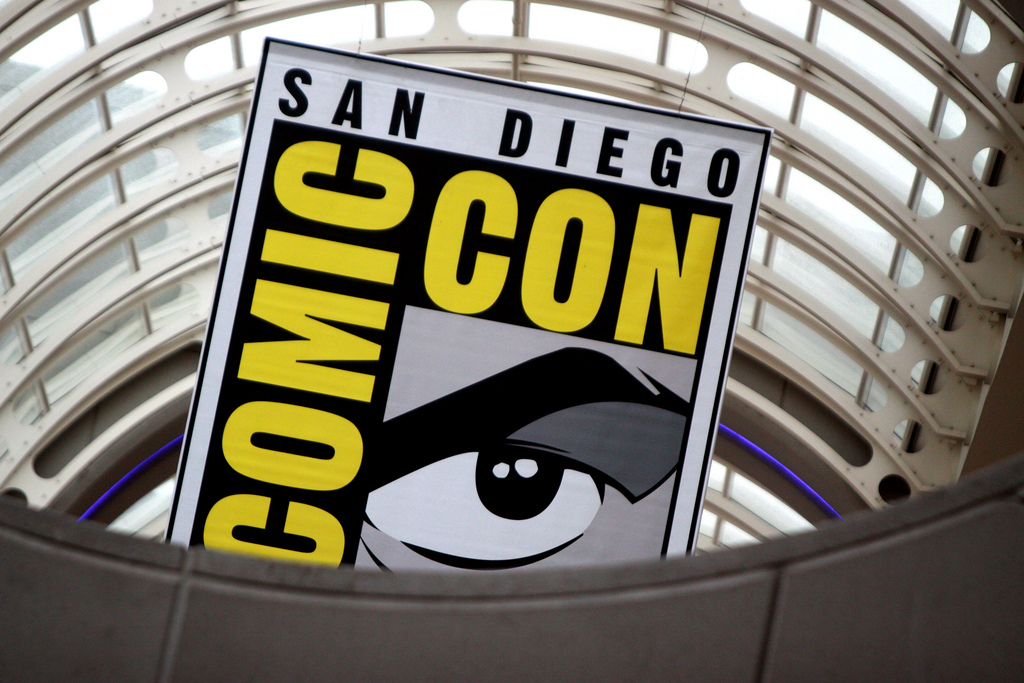 It's only been a week since Comic-Con and if you couldn't make it you've been poring over websites, blogs, and social media trying to absorb the copious amounts of information coming out of San Diego. But here's the thing… for less than $500 dollars, and a three-hour road trip, you too could have attended the convention. Not just attended the convention, but made lasting connections.
Here's how…
Comic Con Isn't Just Hall – H
Look, Hall – H is the sexy part of San Diego Comic-Con. It's where the Game of Thrones cast meets up every year to mourn the dead. Hall – H is where the first was announced and where we learned Tom Hiddleston was going to be Loki. Fans spend days in line for one of those coveted seats. But, there's more to the convention than Hall – H.
There's so much more to explore. If you're lucky enough to get a badge there are a great number of panels, demonstrations, signings and screenings. It's not just the big new it's about the exhibits.
In 2016, just outside the convention center, there were two separate carnivals, a South Park photo staging center, NBC had an entire plaza announcing their new season of shows, Amazon had a giant tent highlighting The Man in the High Castle and other forthcoming shows, Warner Brothers hosted a Suicide Squad virtual reality seminar and Wonder Woman's invisible jet for family photos. None of these exterior events required a badge and most were completely free to attend.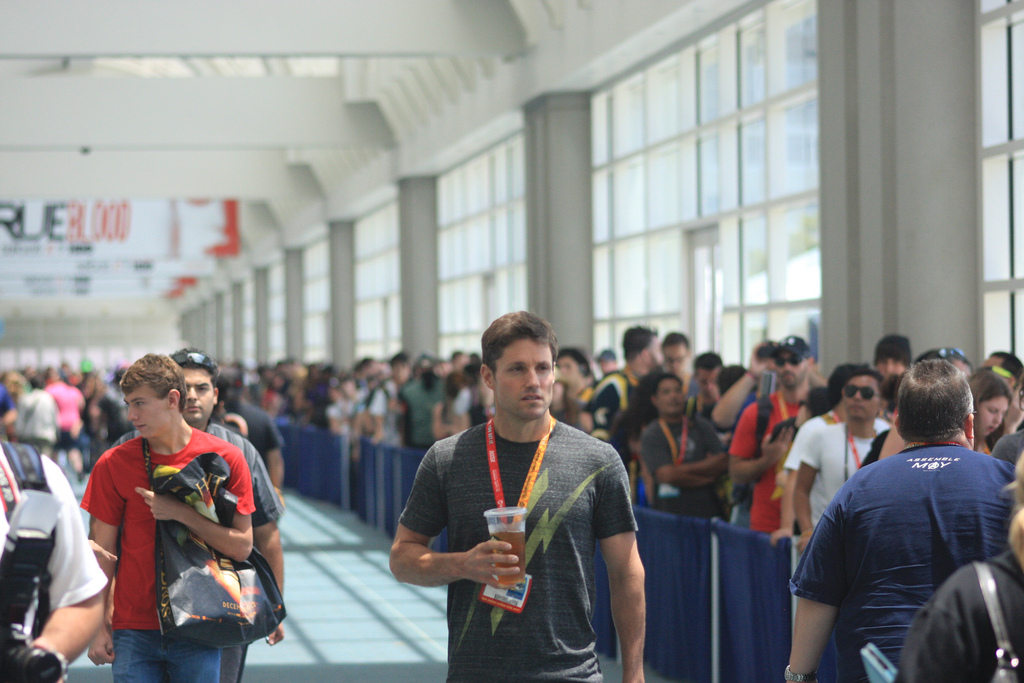 Business is Flourishing
The convention center is only open from 10 AM to 7:30 PM. Once the doors are closed all those industry people have to go somewhere. This is your chance to mingle with the crème de la crème of producers, writers, actors, editors, and financiers looking for their next big project.
You can take advantage of this opportunity. Go to any hotel bar after doors close order a virgin drink, and listen intently. Wait until you hear about a latest project or passion and chime in. You'll be surprised at how friendly and open attendees are. Everyone is here to promote so they're eager to share their stories, advice, and experience.
Soon there will be an opportunity for you to talk about what you do and where you're hoping to go. You might not get offered a job, but you'll walk away with some new knowledge and a new contact. Make sure to email your contacts right away, thanking them for their time and let them know you intend to stay in touch. Anytime you have a project, a GoFundMe, or get a great job, let this person know. They'll be rooting for you and when they're ready to hire you'll be the first person they think of.
Industry Parties are Everywhere
Every major entertainment news outlet, blog, publishing company and production company hosts a party at San Diego Comic-Con. Getting inside can be tricky but the experience trying to get in can be memorable. Usually, there are lines wrapped around the building. When you find one, hop in line and begin a conversation. Get to know those around you.
Once inside, take the opportunity to circle the room. Then find a place where you feel you'll fit in. Make conversation. Pro tip: don't talk about business. This is an opportunity for those hired by the company to blow off steam. The last thing they want to do is interview you for a position or explain why they like their company. Instead, talk about your passions. Ask them about their past convention experience. Or, just dance. Just being a cool human being can be the best kind of networking.
So, bring a lot of business cards, a positive attitude, and some samples of your work. Soon you'll be hobnobbing with the best in the industry. Even if you don't walk away with your dream job, you'll have made memories and contacts that can last a life time.

by nyfa