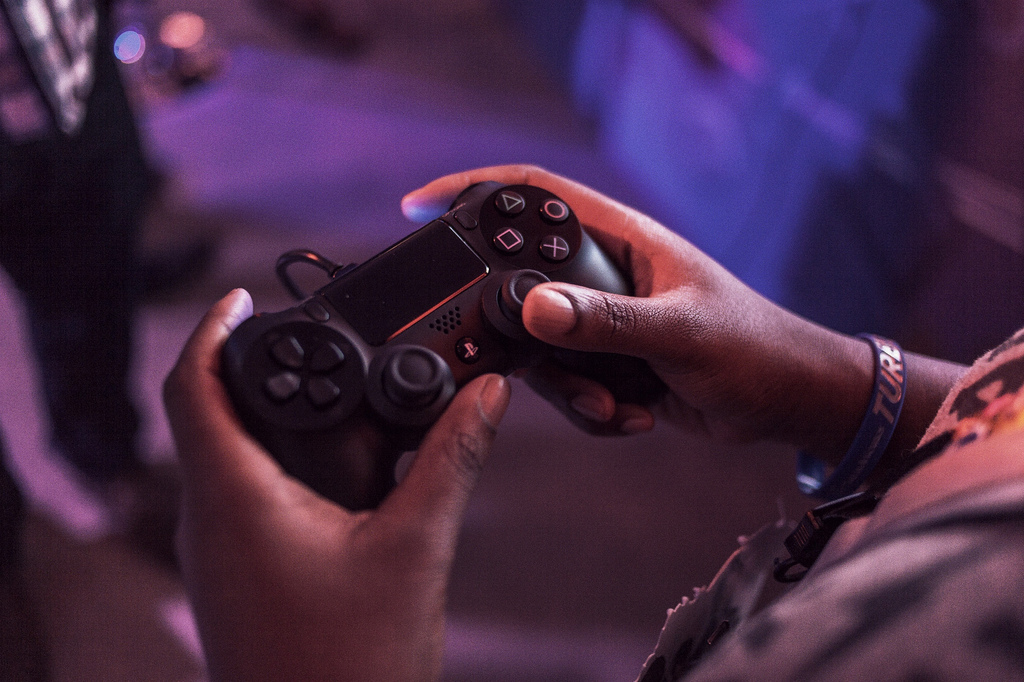 Of the three big video game companies battling it out this generation, only Sony will step into E3 2015 with bragging rights. While the Wii U continues to struggle, and the Xbox one receives more price cuts to entice gamers, PlayStation 4s are selling better than perhaps even Sony anticipated. As of March 2015, more than 22 million PS4 consoles have been sold, leaving its competitors in the dust.
Despite coming into 2015 stronger than ever, especially after a great PlayStation Experience event, Sony will need to do more than boast about numbers. In fact, they have it tougher than it seems considering that few (if any) AAA exclusives are set to release this year, including the delayed Uncharted 4: A Thief's End.
The following are our predictions for what Sony will show at this E3 to let everyone know they plan on staying at the top this entire console generation.
1. An Unexpected Surprise
Sony knows they'll have to make up for the lack of exclusive AAA presence with a strong reveal that will hopefully blow the audience's mind. One possibility could be that The Last Guardian finally gets a long-overdue mention. We wouldn't recommend you bet money on this happening, but would probably get people excited. We say "probably" because after so many years of not hearing anything about this project, people might just sigh and shake their heads at this point.
A new Resistance game would also be awesome, even if Insomniac is no longer at the helm of this IP. Perhaps Sony has placed this series in the hands of a new studio, much like Microsoft did with Gears of War after buying the rights from Epic. A good fit would be Guerrilla, who have plenty of experience developing console shooters.
2. The Predictable Big Titles
The Japanese company will no doubt show off some of the games we all know are currently in development. The first that comes to mind is Gran Turismo 7 by Polyphony Digital, which we're confident will even have gameplay footage shown this coming June. Another no-brainer is the next God of War, set to be conveniently revealed just after Sony offers more details on the recently-announced God of War 3 Remastered.
Although some would have put this title under the 'Unexpected Surprises' section, many are expecting to see the next Ratchet & Clank game. Since Insomniac is done with Sunset Overdrive and the last R&C title was a few years ago, it makes sense that Sony would have them reboot the franchise for the PlayStation 4.
3. Plenty Of Uncharted 4 Gameplay And A Collection
At this point, most gamers understand that when a trusted developer delays a game, it's to make sure they craft the best experience possible. This doesn't change the fact that Uncharted 4's move to 2016 has left a huge hole in Sony's release schedule this coming holiday season. To make up for it, we're counting on seeing a decent amount of footage to keep people excited.
And since remasters and collections are all the rage now, it's entirely possible that Naughty Dog has their own Uncharted Trilogy in the works for PlayStation 4. If they can release The Last of Us on Sony's new system only a year after the original released on PS3, they can certainly release this fine trilogy on the new console as well.
4. Project Morpheus
Seeing as virtual reality is getting pretty hot these days, Sony may spend some time discussing their VR device set to compete with the SteamVR and Occulus Rift. That being said, we doubt they are ready to show off their headset by letting people actually use it at this coming E3; only because it doesn't seem to be near release.
At the same time, it's kind of difficult to show off a virtual reality device without actually letting people check it out themselves. They can reveal footage for confirmed titles like ADR1FT, Among The Sleep, and EVE: Valkyrie, but it's hard to sell with trailers alone. If anything, they'll probably announce a few new titles that people would be thrilled to play with a VR headset.
5. The Return of a Long-neglected Series
We mentioned the Resistance and Ratchet & Clank series in previous sections, but now we're talking about games that helped sell the original PlayStation console. From Spyro the Dragon and PaRappa the Rapper, to Crash Bandicoot and Syphon Filter, Sony has plenty of beloved titles to choose from the 90s that people would go crazy about if a reboot was revealed. Our hopes are on some kind of Legend of Dragoon sequel.
This may seem like a bold prediction until you realize that both Nintendo and Microsoft are expected to do the same this E3. Nintendo will be showing of the new Star Fox game, which hasn't seen a new installment in a decade, and a new Metroid is very likely as well. At the same time, Microsoft is probably preparing to reveal the next Banjo-Kazooie game or new Battletoads title. Sony would be foolish not to do the same this coming E3.

by nyfa