Previously in the Directors Essentials series:
Every now and then, we delve into the filmography of not just directors who have a few great movies under their belt, but who have revolutionized an entire genre or pushed the art of cinema forward in unprecedented ways. Spike Lee is one director who definitely falls into that camp.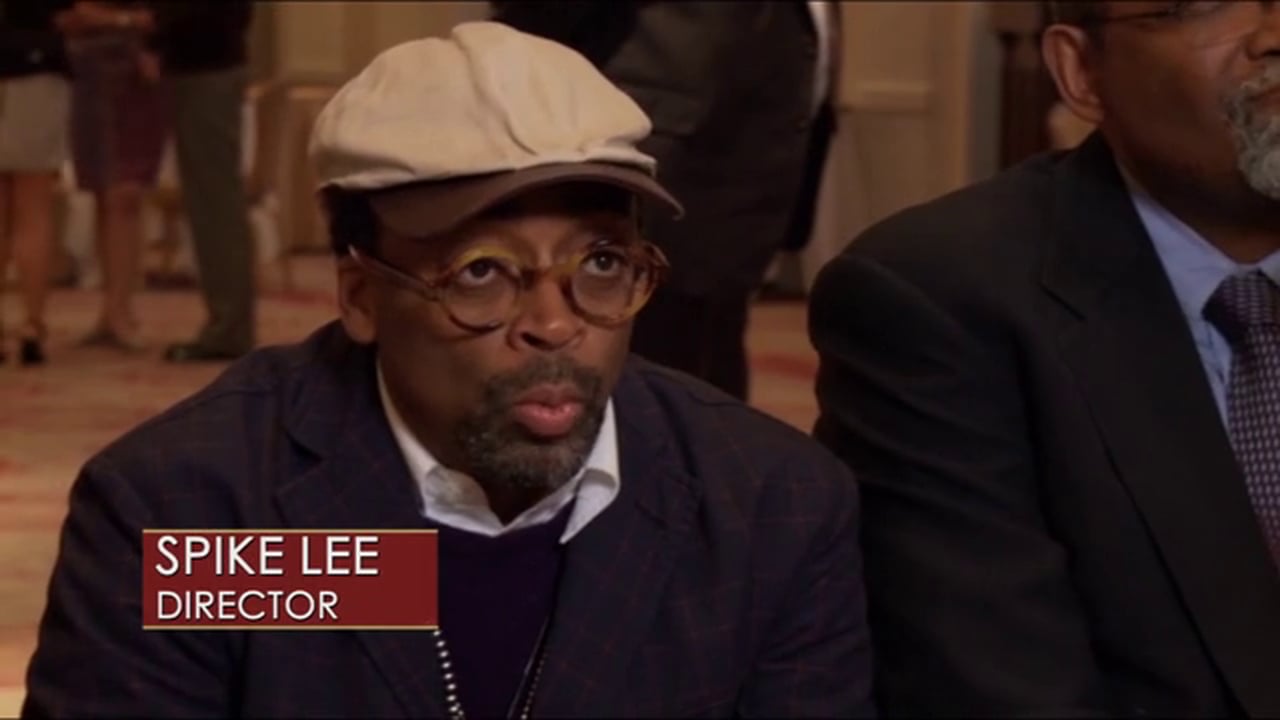 For over quarter of a century, Lee has amassed an entire laundry list of awards for his subversive, often highly-politicized works holding a mirror up to a wide range of societal… and here's six of the best.
Malcolm X (1992)
Arguably the most celebrated of Lee's movies to date, and for good reason; the partnership with long-time collaborator Denzel Washington hit all the right notes, resulting in the biopic being hailed as "one of the greatest screen biographies" by Roger Ebert. And it was something of a miracle it ever got released, let alone to critical success. Production-killing arguments over budget and length, extreme difficulties in securing permission to film in Mecca and intense pressure from black nationalists to honor X's legacy properly nearly broke the project. Fortunately for cinema, Lee received enough donations from black celebrities to finish the film as he'd envisioned it, and did indeed do Malcolm X's legacy justice.
Do the Right Thing (1989)
Usually high up on the list of greatest movies of all time (and definitely one of the most important of the 80s), Do the Right Thing endures as a breathtaking exercise in craftsmanship. Set on the run up to the hottest day of the year in Brooklyn as both the mercury and racial tensions rise, the movie's stifling atmosphere is punctuated by levity thanks to an all-star ensemble cast, a tight screenplay and exceptionally formed characters. A huge tip of the hat goes to cinematographer Ernest Dickerson, who managed to brilliantly translate the sweltering heat to film.
She's Gotta Have It (1986)
https://www.youtube.com/watch?v=Pd9oTGr_1DA
Spike Lee's first ever feature film, and as far as career debuts go, it's something of a monolithic achievement. Shot independently on a budget of less than $200k, the landmark comedy ended up being a seminal moment in the history of cinema upturning the status quo – for one of the first times on screen, African American characters were portrayed as erudite and cosmopolitan urbanites. To boot, Lee's depiction of Brooklyn's Fort Greene neighborhood as one of prosperity and opportunity actually resulted in more talent being discovered due to increased media interest.
4 Little Girls (1997)
Originally destined for a HBO release, the television run was cancelled once executives saw the finished product… because they decided it was too important to not get a theatrical release first. Centered around the story of the 1963 terrorist bombing of the 16th Street Baptist Church in Alabama (and the eponymous victims who were killed), 4 Little Girls is as much about exploring the human condition as it is a documentary on the KKK attack itself. Nominated for an Academy Award for best Oscar, the film was also notable as the first in a long line of collaborations between Lee and editor Sam Pollard (which is of little surprise given that the documentary itself is a master work of editing.)
Inside Man (2006)
Dubbed as the "Spike Lee movie for those who don't watch Spike Lee Movies", Inside Man is a straight-forward heist movie albeit one which stands head and shoulders above the rest. With Denzel Washington (in his fourth Lee collaboration) joined by Clive Owen, Jodie Foster and Willem Defoe, the movie's exceptional performances are matched only by the killer pacing and slick camera work. Arguably Lee's "straightest" movie, it was also his most profitable to date but sadly repeated attempts at developing a sequel have failed.
With a filmography as extensive and successful as Spike Lee's, we had a tough time narrowing it down to just five must-watch joints, so over to you…Know of a criminally under-watched classic that every film fan should see? Drop your suggestion down in the comments below!
кредит онлайн на карту долгий срок
zaymibistroru
онлайн кредит круглосуточно
by nyfa