Question: Is there anything Danny Boyle can't do?
Answer: Nope. Not a thing.
Sure, there may be a couple of misfires in his back catalog (we don't talk about The Beach), but for the most part the British director's success rate is as unparalleled as it is varied.
Trying to typify his career is like nailing jell-o to a wall, so today we continue our Director's Essentials series by picking out the individual highlights of two decades of cinematic gold. With his recently released Steve Jobs biopic looking set to be another winner, it's a good opportunity to cast our eye back on…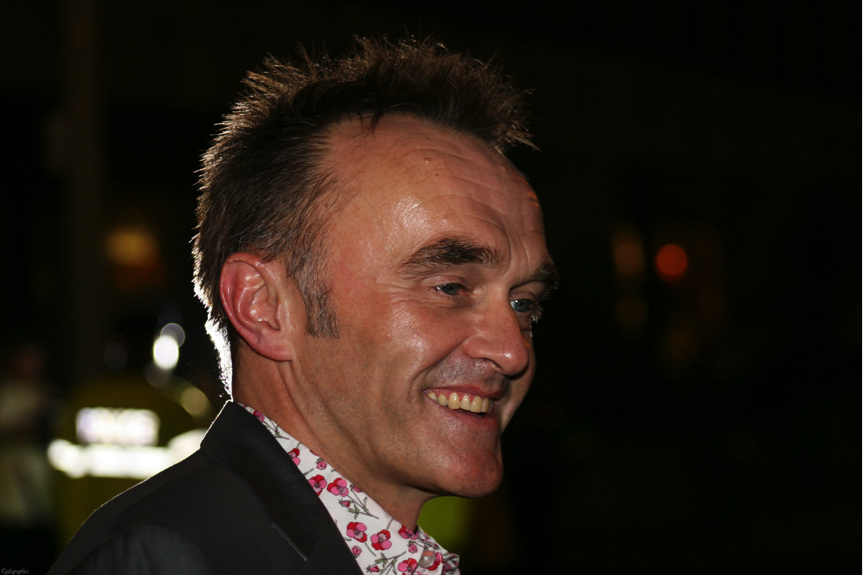 Trainspotting (1996)
In 1995, Danny Boyle hit the ground running with Shallow Grave, a powerhouse of a debut directorial effort which also saw Ewan McGregor in his first ever feature role.
The very next year, the duo worked once again to give Irvine Welsh's novel Trainspotting the big screen treatment despite it being difficult to translate. What emerged was a gritty, brutal and pop culture-fuelled exploration into addiction and one of the finest British movie ever made.
Must Watch If: You loved Pulp Fiction and want to see it set in Edinburgh.
28 Days Later (2005)
One of the best zombie movies to have emerged in the last decade's pervasive fascination with the genre (yes, yes, we know they're not technically zombies. Let's not go there.)
28 Days Later practically kickstarted the trend single-handedly, and hasn't really been surpassed in terms of the originality it offered in a land of worn-out tropes. Boyle later returned to produce (although not direct) the sequel 28 Weeks Later, which wasn't too far behind the brilliance of the original.
Must Watch If: You're tired of movies that put zombies first and tight scriptwriting second.
Millions (2005)
In an incredible display of what would come to be known as Boyle's trademark versatility, the director went from a harrowing tale of a crumbling civilization to this utterly charming kid's movie.
Swamped in magic realism, this heinously underwatched children's fable shows that Boyle has a lot of heart and knows where to apply it, regardless of the genre.
Must Watch If: You're after a feel-good film about consumerism that doesn't ever get preachy.
Sunshine (2007)
A genre-defining zombie movie. An expertly crafted kid's film. What could Danny Boyle turn his hand to next?
Ah, yes. Science fiction.
Stunning visuals, a slew of remarkable set pieces, and a lot of clever directing on the part of Boyle in his second collaboration with Cillian Murphy. Every moment of the Icarus II's journey to the sun in order to reignite the failing star is engrossing and filled with suspense along the way…
… Just ignore the slightly abrupt diversion into the slasher genre that this otherwise excellent sci-fi flick descends into for the third act.
Must Watch If: You want to see a cerebral Armageddon.
Slumdog Millionaire (2008)
Continuing on with the feast of unexpected surprises that is Danny Boyle's filmography, we come to his highest grossing movie to date (and also the biggest earner in Fox Searchlight Pictures' history.) Grossing over $377 million worldwide against a budget of just $15 million, it's funny to think that executives were initially skeptical about Slumdog Millionaire and pushed for it going straight to DVD.
And on paper, it probably shouldn't have ever worked. In the hands of Boyle, however, it was a masterpiece that worked marvelously across cultures.
Must Watch If: You never thought a working class kid from Manchester, UK could successfully craft a Bollywood-inspired movie that people in America would want to see.
127 Hours (2009)
They said Aron Ralston's story would never work as a film, principally because it would involve just a single person acting in isolation and not being able to move anywhere for 90% of the movie.
But Danny Boyle, as he is wont to do, found a way to make the impossible not only possible, but damn near perfect. Not an easy watch, but an unmissable one nonetheless.
Must Watch If: You enjoy watching someone saw off their own arm with a pen knife. Who doesn't, right?
Enjoy this? Try another entry in the Director's Essentials series:
The Coen Brothers
Wes Craven
Kathryn Bigelow
[su_note]Learn more about the Film School at the New York Film Academy by clicking here.[/su_note]
by nyfa