In previous installments of our Director's Essentials series, we've examined the works of the Coen Brothers and the late master of horror Wes Craven.
Today we're looking at five must-watch essentials from one of the finest directors currently active, from the lesser-known back catalog entries to her global smashes.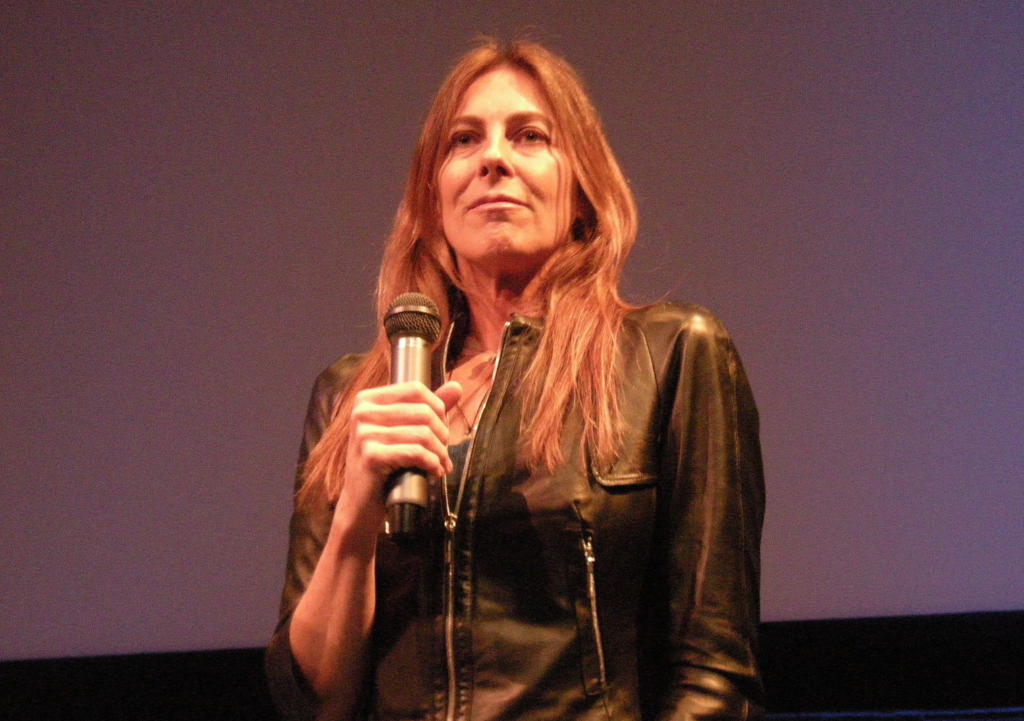 And speaking of which, let's start off with…
The Hurt Locker (2009)
"The rush of battle is a potent and often lethal addiction, for war is a drug."
And so begins what is arguably Bigelow's most well-known movie, and one that won her a slew of Oscars and other awards (including Best Director, making her the first woman to win the award in cinema history and also the lowest-grossing title to have ever been awarded Best Picture.)
And the accolades were well-earned. Heralded as a "near-perfect movie" by Time Magazine (and with a Rotten Tomatoes score of 98% to match), The Hurt Locker was many things at once: a top drawer thriller, a harrowing exploration into the mental effects of war, and ultimately the finest portrayal of the Iraq war yet presented in fictional drama form.
https://www.youtube.com/watch?v=2GxSDZc8etg
Must Watch If: You enjoyed American Sniper, and want to see an even better version of that.
The Loveless (1982)
Long before Bigelow reached near universal acclaim with The Hurt Locker, her first ever feature film as a director flew under the radar… which is virtually criminal, because it's an excellent (if underwatched) movie that displays exactly the kind of director Bigelow was to become even from her very first steps into the industry.
As an extremely low-budget indie flick it's so low-fi you can almost smell it, but if you can look past the aging you'll find a hidden gem in both Willem Dafoe's early performance chops as well as Bigelow's sharp directing.
https://www.youtube.com/watch?v=TB8YDlxH1Ho
Must Watch If: You're keen to see the origins of a legend.
Blue Steel (1990)
One of the hallmarks of Bigelow's wider filmography is her ability to craft a good thriller, and Blue Steel is one of the best early examples of this.
It's moody, it's visceral, and leaves a horrible taste in the mouth… in all the best ways.
Must Watch If: You like your thrillers with a slice of eroticism.
Point Break (1991)
An iconic 90s cult hit which helped to put Keanu Reeves on the map (and further cement co-lead Patrick Swayze's career), Point Break is by no means the best movie released that decade but Bigelow takes it beyond its gleefully dumb premise and it would have disappeared under the surf under the command of a lesser director.
Must Watch If: You don't think Keanu Reeves is capable of dramatic range.
Zero Dark Thirty (2012)
With baited breath, the film industry waited to see how (or even if) Kathryn Bigelow could produce a war-themed follow-up even close to the masterpiece that was The Hurt Locker.
Collaborating once again with screenwriter Mark Boal (who had also written The Hurt Locker), the duo had previously developed a script covering the manhunt for Osama bin Laden and were on the cusp of filming before the news came in that the world's most wanted terrorist had been killed.
Scrapping everything and starting pretty much from scratch, Boal and Bigelow returned with Zero Dark Thirty… and it didn't disappoint.
With what has become a signature of her directing style, Bigelow tackled the gigantic and complicated story of Osama bin Laden's death (and the circumstances surrounding it) with a masterful level of confidence. The resulting film pulled no punches whatsoever, and you'd be hard pressed to think of a director who could have executed the story better.
Must Watch If: You have eyes and like movies.
[su_note]Learn more about the Film School at the New York Film Academy by clicking here.[/su_note]
by nyfa