While there's always something to get excited about when it comes to Cannes, 2016 in particular feels like a bumper year.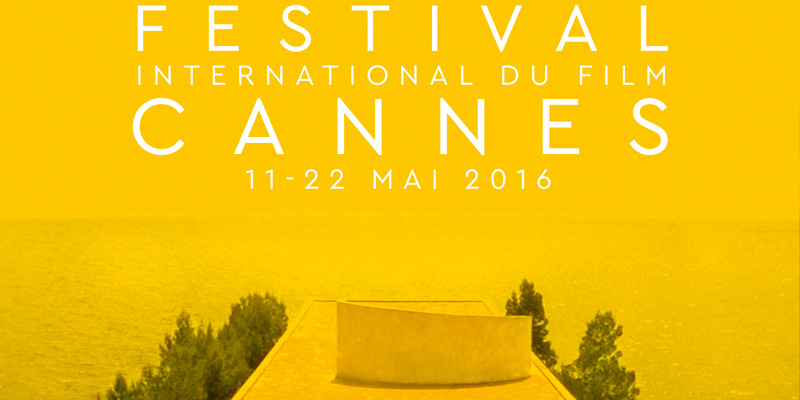 The promise of further Studio Ghibli collaborations are heralded by The Red Turtle. Director Andrea Arnold, one of Britain's finest exports of late, looks set to break the US market with American Honey. Even the staunchest of cynics have been won over by the latest trailers of a Spielberg-helmed, live action adaptation of The BGF.
And amongst surefire smashes like Money Monster and Nice Guys premiering at Cannes 2016, there are more than a few potential sleeper hits that have piqued our interest, too.
One such low-key title that isn't garnering quite as much press as Clooney or Gosling's respective outings – but is no less full of promise – is the novel adaptation of Dog Eat Dog…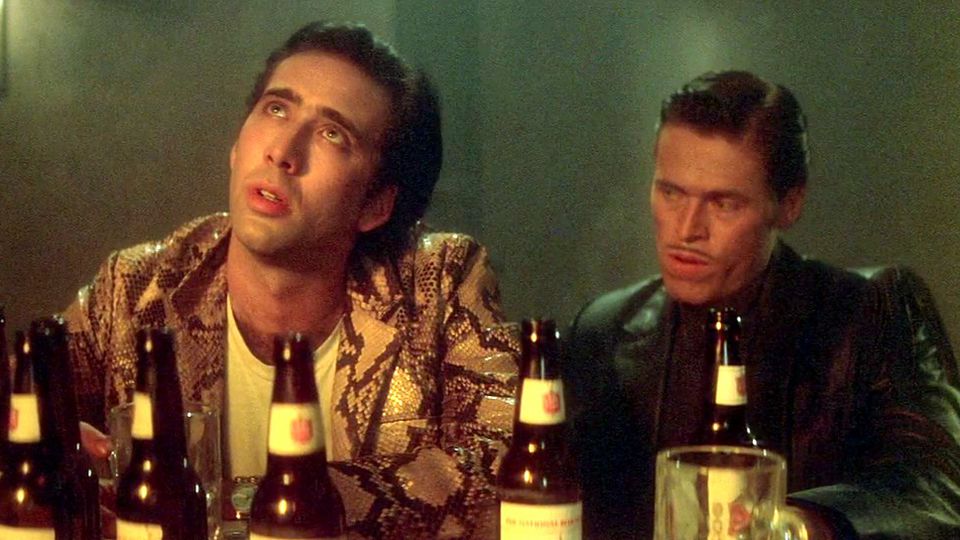 … and here's why it might be the biggest success story of Cannes 2016, as well as the flick that potentially restores two careers to their former glory.
Schrader Meets Cage: A Collaboration Made in Heaven?
As the closing film for the Director's Fortnight section of the festival, Dog Eat Dog is a tale of a crime going horrifically wrong as a baby kidnapping scheme by two crooks slowly falls apart.
Naturally we won't spoil anything, but let's just say that if it's anything close to the Edward Bunker novel of the same name, it'll be a hugely engaging emotional rollercoaster.
But more interesting still is that it might serve as a turn of good fortune for two of the people involved.
Paul Schrader (who directed, co-wrote the screenplay and stars in the movie) has long been an industry favorite. Precisely forty years ago at the Cannes festival, his breakout script for Scorsese's Taxi Driver won the Palme d'Or and a string of similar hits followed over the decades.
Unfortunately however, Schrader's winning streak became derailed after spending the ten years struggling to finance feature films. He finally overcame this by embracing crowdfunding for 2013's The Canyons, but production became a nightmare; as lead star Lindsay Lohan underwent a highly publicized struggle with addiction, filming became fraught with problems and Schrader himself claimed Lohan did little to support the movie.
Ultimately, along with intense arguments about how the film should be cut, it ended up as a flop.
It goes without saying that this is a huge shame given Schrader's pedigree, but if Dog Eat Dog proves to be as good as it looks, it should hopefully put Paul Schrader back on top. Where he belongs.
But given that this is a crucial movie for the director, it's perhaps odd that he should choose to put Nicholas Cage in a leading role. It is not the first time the two have worked together, and it didn't go well the first time around (though through no fault of Cage's):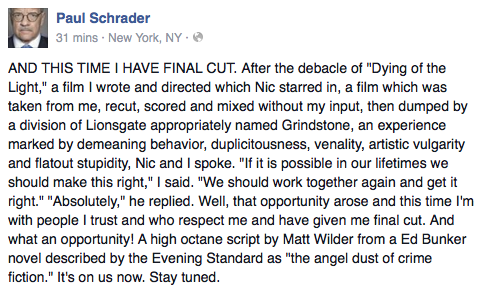 And it's not that Cage isn't a highly engaging actor and one that can effortlessly steal scenes (not always for reasons he might intend), but his name alone has become exceptionally volatile at the box office. While capable of soaring to great heights, his filmography of late has become increasingly stranger and the misses seem more common than the hits.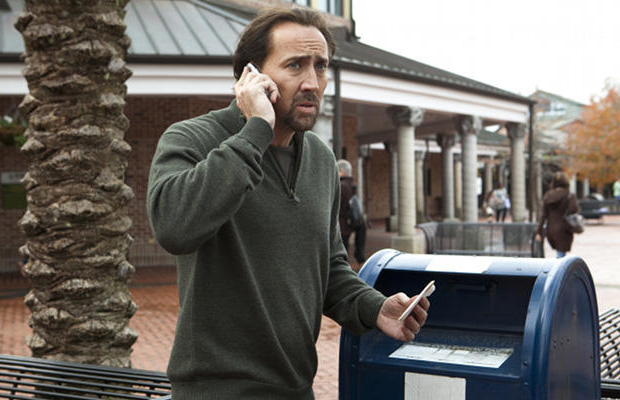 As such, it's heartening to see Cage playing what looks like a 'straighter' role in a more conventional thriller. With a bit of luck it'll also signal a return to form for him, and there's every chance that it will given Cage can be a phenomenal actor when there's a skillful director channeling his manic energy. Paul Schrader could well be that director.
So, could this be the big sleeper hit of Cannes 2016? The first signs look good…
Dog Eat Dog: The Early Reviews
At the time of writing, we're within an hour of the film's premiere credits rolling and already journalists at Cannes are beginning to post their reviews.
On the whole, it's being hailed as a fresh twist on the classic crime story, and stylistically on-point. Both Nicolas Cage and Willem Dafoe are starting to get great write-ups of their respective performances, and the only common criticism is that Schrader himself slightly slacks in the acting department (at least in comparison to the two leads.)
It remains to be seen whether or not this momentum snowballs and becomes a critical moment in the careers of both Cage and Schrader, but this is definitely one to watch in amongst the post-Cannes hubbub to follow this coming week.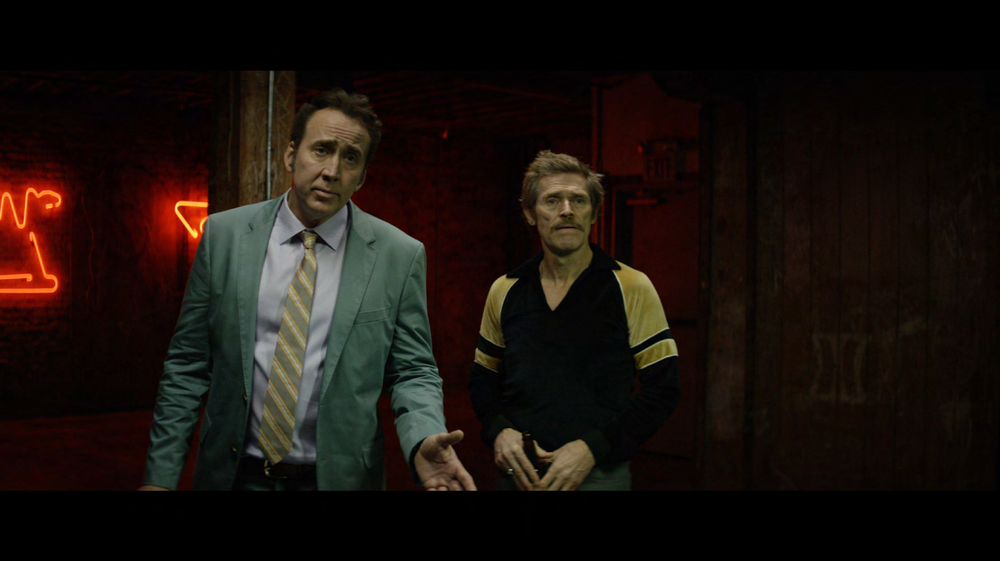 In the mean time, we welcome your thoughts – could this be a make-or-break movie for the parties involved? Are you planning on seeing it the second it gets a release date, or will you wait for the DVD?
See you down in the comments below!
by nyfa