E3, for a lot of us, is comparable to Christmas; an entire week when our favorite websites and social media pages serve as a floodgate through which we receive exciting new from the press conferences, expo floor, and more. Whether you're all about new game reveals, innovative tech demos, or learning what people have to say after going hands-on with anticipated titles, one thing's for certain: it's a very good time to be a gamer.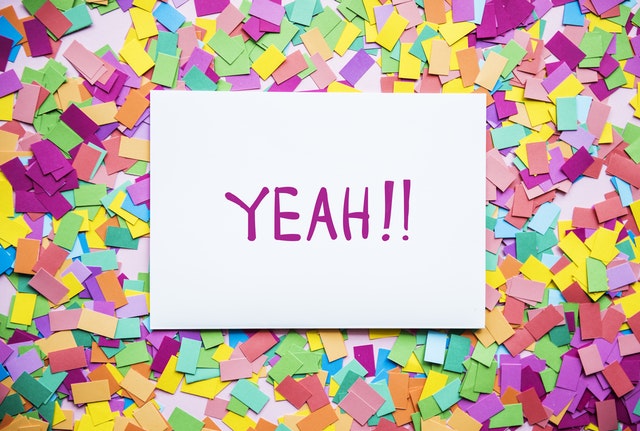 An E3 All About Games
Although every E3 has its highlights, it was awesome to see just how game-focused this year's show was. As a trade fair specifically focused on the video game industry, it can be odd to say that some of the past few E3's have been more about tech and future plans. This was due to both Sony and Microsoft doing their best to convince fans that their shiny new console was the one to buy, which meant giving the actual games less attention.
Fortunately, this year was one of the better shows in a long time for the fact that almost every major company and publisher focused on games and nothing else. No accessory demos, console specs, or talk of entertainment apps; just game reveals, trailers, and gameplay footage. What's also great is that it wasn't only big-budget AAA titles but also indie games that were shown off.
Learning From Past Mistakes
Of the three major contenders in the console market, Microsoft was perhaps the most impressive when it came to having a solid game lineup to show. It was almost expected after the negative response they had received for their previous conferences that most felt gave too much time to entertainment apps and other neat but non-game features. Microsoft came in full force at E3 2015 and did not disappoint, especially after delivering perhaps the most unexpected yet exciting announcement of all: backward compatibility for Xbox One.
Plenty of upcoming games like Halo 5: Guardians and Rise of the Tomb Raider were shown off. Both look incredible. As with every generation, it has taken the latest consoles a while to finally start showing us what they're truly capable of, and the previously mentioned titles are prime examples.We also got to see the first reveal trailer for the highly anticipated Dark Souls 3, which also looks fantastic visually.
Even more memorable, however, were the slew of new titles Microsoft revealed, one of the most exciting ones being Gears of War 4. It was a title we all knew was in the works, but it was great to see some gameplay, especially when it looks to draw from the original Gears of War's small but interesting horror elements. ReCore, which is being made by the legendary Keiji Inafune and ex-Retro devs, and Gigantic, a free-to-play shooter MOBA, also look promising. Of course, most people still can't get over that amazing Hololens demoed with Minecraft.
Affirming That The Best Is Yet To Come
If there's' one word to describe how Kazuo Hirai and team arrived at E3, it's "confident".
Boasting plenty of momentum after months of seeing the PS4 outsell its competitors, Sony did an amazing job of reminding fans why picking up their console was the best choice. Even if their biggest surprises involved looking at the past, it was nonetheless a conference to remember for any PS4 owner out there.
In the big reveal department, Sony stole the show (even if there were only two new titles that really captured attention). The first was The Last Guardian, a game that was announced in 2009 only to never be mentioned again until now. The other exciting reveal was the long-awaited remake of Final Fantasy VII, a title that, despite Square Enix mentioning various times that they didn't want to develop, is finally coming soon.
Also worth mentioning is Horizon: Zero Dawn, a title that was revealed via a captivating gameplay trailer that had a female warrior taking down a large robotic dinosaur. Sony also did a good job of showing off titles we already know are coming, including Uncharted 4, No Man's Sky, and Firewatch.
A Window To The Immediate Future
Unlike the other companies, Nintendo opted to only discuss titles that were making their ways onto store shelves and digital stores soon. For this, they received quite a backlash from fans who were disappointed by the lack of heart-stopping reveals the Japanese company is known for. Even though we didn't get the new Metroid or F-Zero reveal most of us wanted, Nintendo still did a decent job of showing us why it's good to be a Wii U and 3DS owner.
Perhaps the most impressive showing was from a game that has already received a lot of attention in previous Nintendo Direct: Super Mario Maker. Being able to craft your own levels using the art style of several iconic Mario games has plenty of people counting down the days until September. Star Fox Zero, which is being co-developed by PlatinumGames, suffered a few gripes from its unimpressive visuals, but nonetheless looks exciting due to its classic Star Fox gameplay and transformable vehicles.
Also revealed was The Legend of Zelda: Triforce Heroes, a 3 player 3DS game that no one saw coming, but looks to be a highlight for 3DS owners this coming holiday season. Of course, you've probably already heard of the backlash for the reveal of Metroid Prime Federation Force, a game that looks neat but people already hate because it isn't Metroid Prime. Mario Tennis: Ultra Smash, Hyrule Warriors Legends, Fire Emblem: Fates, and Mario & Luigi: Paper Jam were other notable title announcements.
[su_note]Want a career in game design? Learn more about the School of Game Design at the New York Film Academy. [/su_note]

by nyfa