It's ll-in weird and wonderful world these days, isn't it?
From self-driving cars to personal computers so small you can wear them as a watch, we're just one functional jetpack and a hover skateboard away from truly living in futuristic times. A neat aspect of this explosion of the gadget age is that it's made producing films a lot more accessible; there is a plethora of apps and tools out there have simplified a lot of aspects to production that were once a bit of a nightmare.
The only problem is, if you're an amateur filmmaker or still at producing school, we're guessing you don't have the budget to buy them all (who does?). As such, here's our rundown of some of the more essential apps and pieces of kit that you should consider purchasing to make your job as a film producer a little easier.
Top Apps & Gadgets Every Producer Should Own
First up, we'll cover the best apps for film producing that run across all stages of production. Many of these are not just indispensible for the production team, but are also useful for keeping the entire crew on the same page.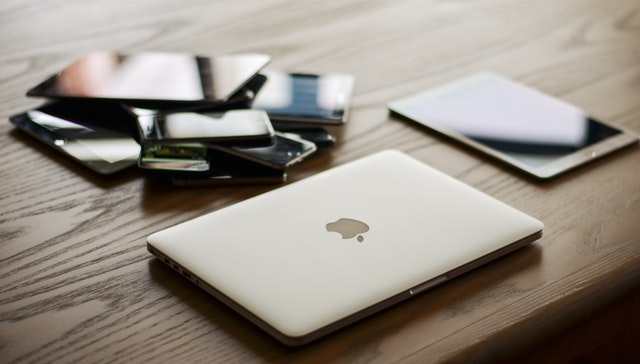 Scriptation is a free script reader and annotation app designed by industry professionals to make the script revision process more efficient and more ecofriendly. The app has been used in hundreds of productions including Stranger Things, The Greatest Showman, Modern Family, The Walking Dead, and Westworld, Silicon Valley, The Greatest Showman, and has been featured in American Cinematographer and Deadline.
iOS
(Free, pro version is $13.99/year)
Created by working filmmaker Zach Lipovsky, Shotlister is an essential app for pre-production and the most eloquent way we've seen so far to manage a shooting schedule. Create one-liners in advance, edit or rearrange them with just a few taps, and tick off each shot as you progress through the shooting day. It even works on the Apple Watch!
iOS
($5.99)
As we've covered previously, a growing number of filmmakers are relying on their camera phones to capture footage. Videograde is a surprisingly powerful color correction tool which comes with an array of easy-to-apply filters and a proper RG&B channel mixer. The app has been completely overhauled recently, so if you owned it previously but haven't used it in a while, you'll be in for a treat—the latest updates have been fantastic.
iOS
($6.99)
Say goodbye to the days when you used to have to print out and distribute call sheets to every crew member by hand. Pocket Call Sheet will save you countless hours even on the smallest of productions.
Let's move on to some of the smartest gadgets a film producer can hope to own, starting with:
If you're one of the pioneering iPhonographers we mentioned above, a lens kit can help get the quality of your footage to the next level. Pictured is the Olloclip kit, which works with all iPhones (from the 4 up) and also the Samsung Galaxy.
One of the most portable, functional and—more importantly—value for money camera stabilization systems out there, and one that will get you through pretty much any shooting scenario. Above is the Camtrol Moose (named for obvious reasons) which retails around $775, but other products in the range run as low as $150.
Camera Beltpack
Although it won't win you any awards for fashion, a camera operator's best friend can also be a producer's given that he or she is likely to be carrying around similar amounts of equipment (and even just things like pens or ibuprofen) when out on location.
Portable Espresso Machine
Does this one even need explaining? A film crew can't operate without rocket fuel, and when you rock up to the set with a portable espresso maker, you'll instantly become everyone's favorite producer!
by nyfa