Are you starting a course at NYFA this summer and wondering how best to use your time before you come for class? Here's a tip — celebrate the summer doing what you love: watching films!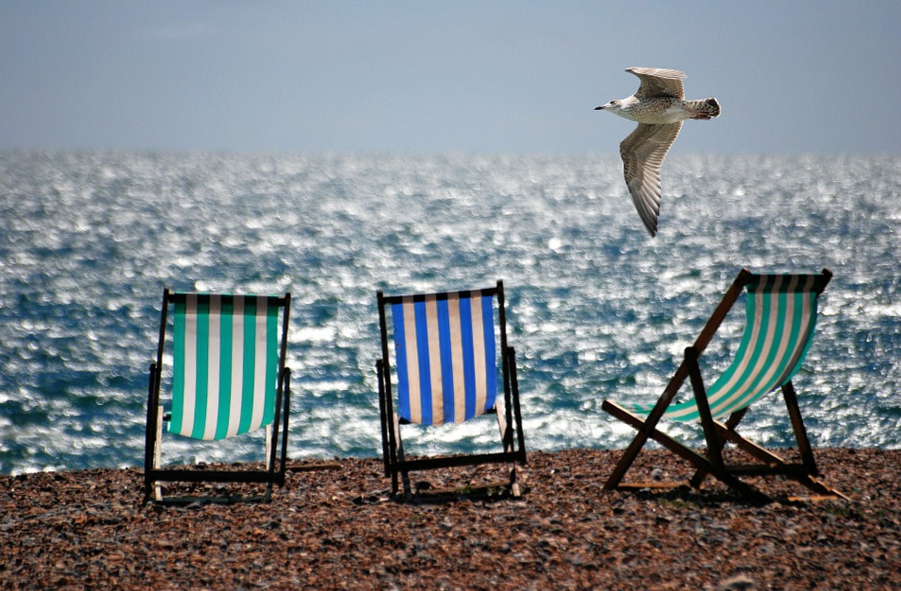 There's no happier way to spend a summer afternoon than by watching an awesome film with popcorn and a cold drink. Here are some fun movies you might want to check out to beat the heat.

1. "The Sisterhood of Traveling Pants" (2005)
At first this may sound like the average teen movie: four girls who are going to be separated for the first time over the summer all promise to stay in touch with each other. While shopping, they come across a pair of jeans that fits each of them perfectly, and they decide to share the pants among their group over the course of their summer holidays.
Yet the traveling pants serve another purpose: to teach the girls important lessons and infuse their lives with magic, miracles and the things that matter. This is a film about love, heartbreak, identity and facing adulthood that you won't forget too soon.

2. "I Know What You Did Last Summer" (1997)
If romantic comedies or drama aren't up your alley, and you like the taste of thrill, this horror/mystery flick may be what you need.
Once again, we have a group of four teenagers. This time, they're covering up a car accident. A year later, they are stalked by a murderer. Drawing from the urban legend of The Hook, this film's got quite a cult following, with two sequels and a great soundtrack of rock songs to chill out to.

3. "Vicky Cristina Barcelona" (2008)
Of course, you can't go wrong with a Woody Allen comedy flick. Here, two American women are on a trip to Barcelona, where they encounter an alluring artist who's into both of them … as well as his ex-wife.
Complete with a beach holiday in beautiful Spain, polyamory and stellar acting, this film has a dreamy and intoxicating quality that's perfect to watch in summer.

4. "Little Miss Sunshine" (2006)
If you like road trips, this film is a safe bet. Meet the dysfunctional Hoover family, who are convinced that the youngest member, Olive, needs to win a beauty pageant. To that end, they embark on a cross-country journey in a VW bus.
Hilarious and heartbreaking, this gem of a film was nominated for four Academy Awards and won two, including the prize for Best Original Screenplay.

5. "500 Days of Summer" (2009)
Not a summer film per se, but it deftly examines a lot of themes connected to our idea of an 'endless summer': true love, a perfect relationship, this period of joy we're convinced shall never end, intoxication, childhood daydreams and so on. The film reverses the typical 'boy meets girl and falls in love' trope where the boy is hopelessly in love and the girl isn't and is told in non-linear flashbacks.  This is a film about wanting something you can never have and being okay to live without it. Summers always end, but we need to keep on living and this movie will show you how.  

What's your idea of a perfect summer? Are there any other films you need we should add to the line-up? Let us know in the comments below! Spend the summer studying visual and performing arts with NYFA.
кредит срочно на карту без отказа
zaymibistroru
экспресс займ онлайн заявка
взять займ онлайн срочно
zaymibistroru
займ на киви кошелек без отказов мгновенно онлайн
by nyfa