The presidents of past and present have afforded screenwriters with a lot of solid writing material, both in terms of their political careers and personal lives.
With President's Day upon us, today we're looking back on five different presidents given the biopic treatment, as well as taking a look at how closely each drama mirrored real-life events.
Five Must-Watch Portrayals of U.S. Presidents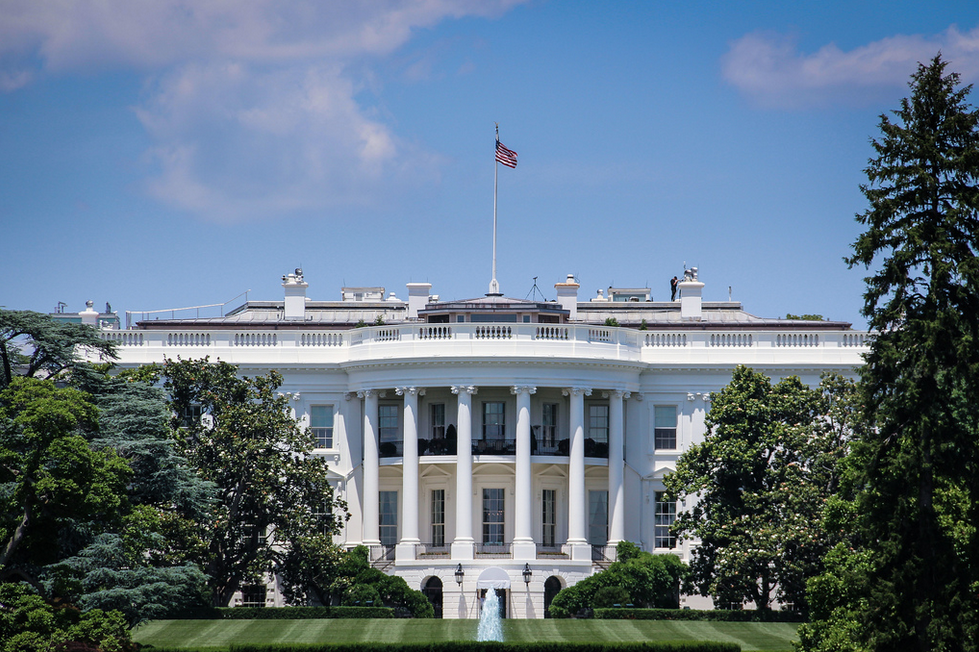 Frost/Nixon (2008)
President: Richard Nixon
Played by: Frank Langella
An electrifying series of power play interviews centered around the Watergate scandal game of cat and mouse between British journalist David Frost (played by Michael Sheen) and Richard Nixon (Frank Langella) as the former tries to ensnare the well-prepared latter in a lie.
The film features incredible performances from both leads, and has the screenplay equivalent of an unstoppable force meeting an immovable object.
How Accurate is Frost/Nixon?
Some fairly crucial liberties were taken with the line in which Nixon admits his participation in Watergate—in the script, it reads, "[I] was involved in a cover-up, as you call it." In reality, it omits an important prefix to the line: "You're wanting me to say that I participated in an illegal cover-up. No!"
Historians have also queried the impact the interview series had on both politics and the media, with some feeling it overstated the significance of the event and the effects it had on those involved.
Lincoln (2012)
President: Abraham Lincoln
Played by: Daniel Day-Lewis
A strongly performance-driven movie covering the span of Lincoln's life between the Emancipation Proclamation in 1863 and his assassination. Although dialogue heavy in places, you're left with the overwhelming impression that you've just seen history in action, exactly as it happened, with Honest Abe himself on screen.
How Accurate is Lincoln?
Very. Daniel Day-Lewis is famed for his method acting and extensive research before a role (he shut himself away for a year to read every book he could on the president) and both critics and historians praised his uncanny resemblance to what we know about the real article.
Script-wise, a few lines were put into Lincoln's mouth under artistic license, but on the whole it's as close as a biopic can get while still being watchable.
Southside With You (2016)
President: Barack Obama
Played by: Parker Sawyers
https://www.youtube.com/watch?v=dvgeoAi9Umw
Very few fictionalized accounts of Obama's life and/or presidency exist to date, which is hardly surprising given he is still in office at the time of writing.
However, one gem comes in the form of Southside With You, a light-hearted romantic docudrama focusing on Obama's first date with the future First Lady (played by Tika Sumpter.) A disarmingly sweet movie and one that was received well by critics when released earlier this year at Sundance.
How Accurate is Southside With You?
According to director Richard Tanne, the "trajectory of the date is about 90% accurate" while freely admitting that a couple of elements may have happened later into the courtship.
Primary Colors (1998)
President: Bill Clinton (kinda)
Played by: John Travolta
https://www.youtube.com/watch?v=lIHasecz5d0
More of a political satire than a Clinton biopic, but with plenty of parallels to reality that hit home on a mainstream level (and with some critics declaring it to so closely mirror reality that it seems indistinguishable with a factual account.)
How Accurate is Primary Colors?
Although Emma Thompson stated that she didn't base her performance on Hillary Clinton and Travolta drew from a number of different presidents, the movie is a fairly accurate depiction of life on the campaign trail. Not all that surprising, given that the screenplay was based on the writings of Joe Klein (who had been closely following Clinton's presidential campaign for Newsweek). The real-life Bill Clinton is reportedly a big fan of the movie.
Warm Springs (2005)
President: Franklin D. Roosevelt
Played by: Kenneth Branagh
An HBO television film covering Roosevelt's battle against polio and subsequent work to change the titular Georgia spa resort into a safe haven for fellow victims. The biopic went on to receive universal praise (aimed primarily at Branagh's performance as FDR), as well as numerous award nominations and an Emmy win for screenwriter Margaret Nagle.
How Accurate is Warm Springs?
Roosevelt's journey to recovery and return to politics is told here with a fair degree of accuracy, with many FDR consultants working on the film to keep it as close as possible to real events (of which there are many peppered throughout.)
[su_note]Learn more about the Film School at the New York Film Academy by clicking here.[/su_note]
by nyfa