MFA Acting for Film student Freddie Basnight is making the transition from serving in the US Army for over a decade to acting and directing.
Though he graduates in May 2021, Basnight is already actively involved in the industry with a 5-Star reviewed film on Amazon Prime under his belt and a forthcoming film alongside Ashley Greene and Shawn Ashmore on the way. 
NYFA was able to catch up with Basnight to learn more about the actor and creator's background in the film industry, studying at NYFA, and his upcoming projects. 
New York Film Academy (NYFA): Can you tell us a little bit about yourself and what brought you to New York Film Academy?
Freddie Basnight (FB): Well, I'm from Fort Wayne, Indiana and I served in the US Army for over 10 years and also in Iraq in 2008. I moved to LA from Colorado after getting out of the military in 2016 to pursue acting at NYFA. I actually started acting in middle school, high school, and doing a couple of live plays during the late 1990s and early 2000s. 
I enjoy reading, traveling, movies and tv shows, writing, directing, producing projects, and collaborating with other artists. I'm also a member of SAG-AFTRA and have been since 2018, all while going to school at NYFA. I currently have multiple representations in LA and North Carolina. 
NYFA: Can you tell us more about what you're working on?
FB: I'm currently working on my MFA Acting degree. Since arriving in LA and attending NYFA, I've been hustling and grinding the whole time. I've attended acting classes outside of school, casting director workshops, networking events, and numerous movie screening events. 
I've done tons of auditions for commercials, film, and TV Shows like, The Punisher, Euphoria, This is Us, S.W.A.T, Seal Team, and many others. In 2019, I booked a feature called Aftermath with Ashley Greene and Shawn Ashmore, which will come out next year. I also booked a new TV show titled Coyote, working alongside Michael Chiklis (The Shield, Fantastic Four), which recently aired on CBS All Access on January 7, 2021. For the three projects I have currently on FilmFreeWay, I've won 40 film festivals so far; domestic and international.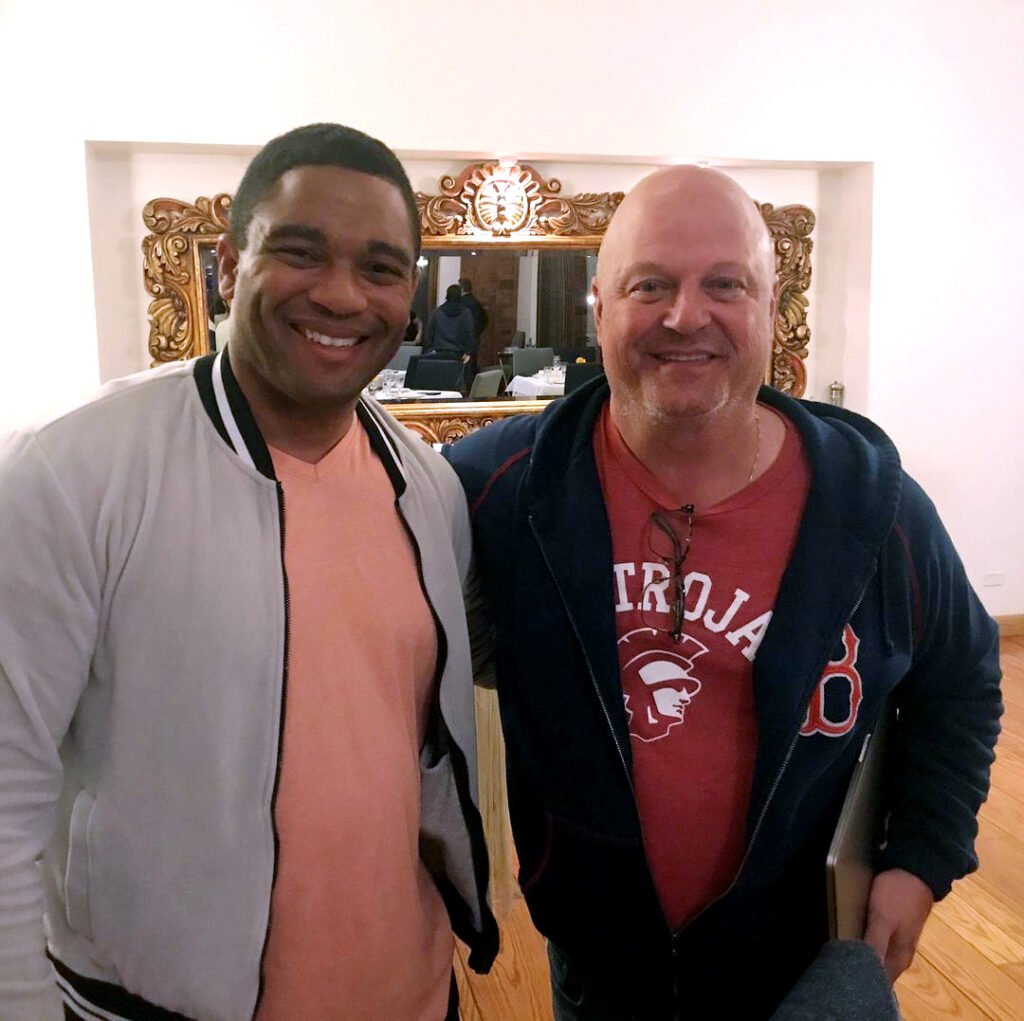 NYFA: Can you tell us more about your latest project & how you got involved in the project?
FB: Well after the COVID-19 situation, a lot of things slowed down within the entertainment industry, unfortunately, including the number of auditions I was getting at the time, but in June 2020, I wrote and directed a short horror film in the meantime. The film is called The Strange and is currently in the post-production phase. I decided to do this film because I've always been interested in doing something horror-related at some point and I felt this was the perfect opportunity to do it. I'm also in the development stage of my thesis project as well as another collaboration with an amazing actress that I've worked with on a romance film I directed titled Forbidden Love, which can be viewed on Amazon Prime. 
NYFA: What did you learn at NYFA that you applied directly to this project and others?
FB: My initial mindset when attending NYFA was just set on acting, specifically, but what I've learned over the four years was so much more than I could ever imagine. I've learned about editing, producing, writing, directing, lighting, theatre, new media, set etiquette and terminology, as well as auditions. In the NYFA acting program, Shakespeare is taught, as well as Voice-Over work, improvisation, various acting techniques, and voice/movement classes. This experience and training has allowed me to be better prepared for a career in the industry, as well as to have the skills to compete and be at the top of my game. 
New York Film Academy would like to thank NYFA Acting for Film student Freddie Basnight for taking the time to share more about his experience at NYFA and upcoming projects, and encourages everyone to check out Coyote, now streaming on CBS All Access. 
Alumni Update!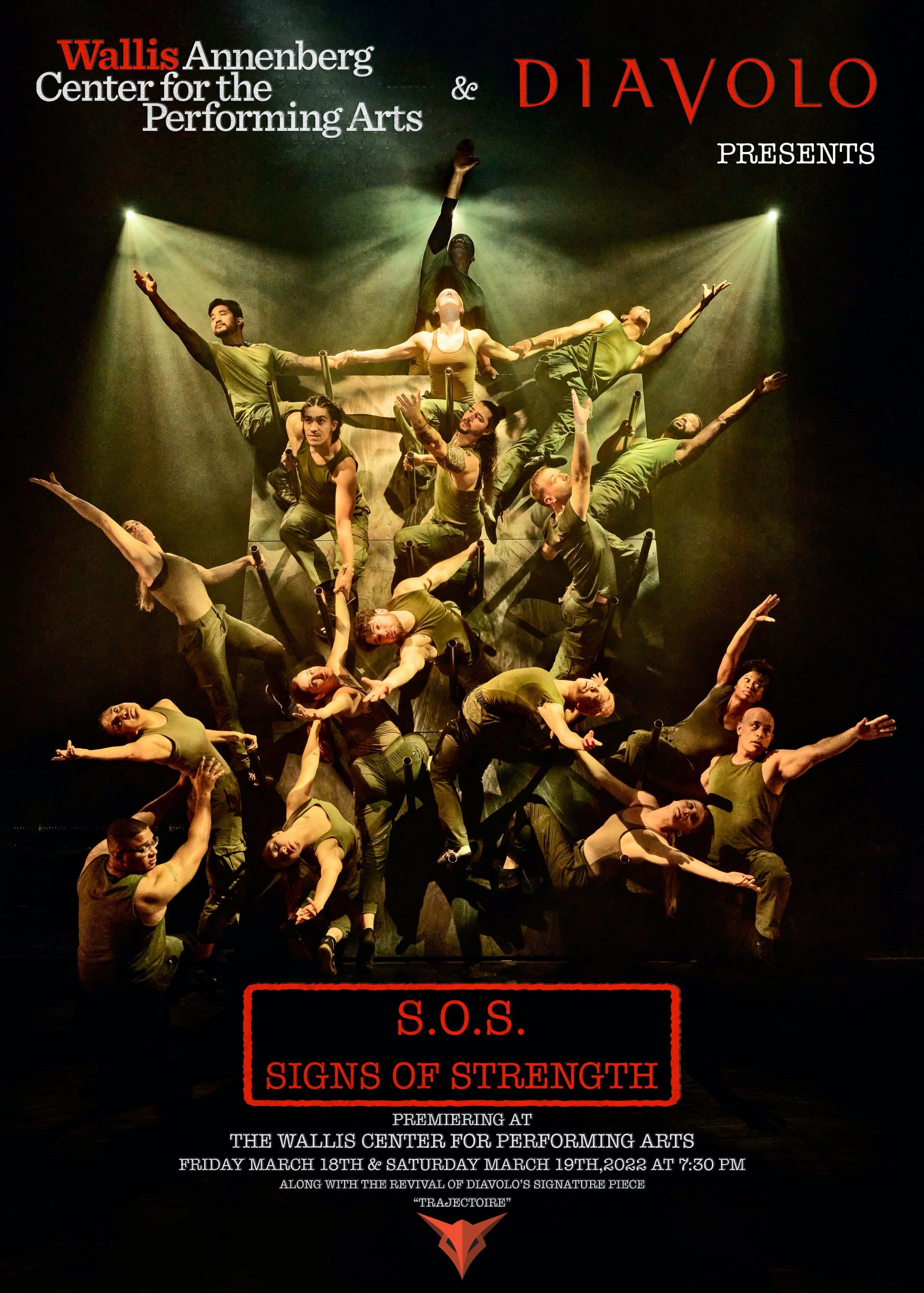 Freddie Basnight has been in rehearsals for Diavolo Veteran's S.O.S Signs of Strength set to premiere at the Wallis Center for the Performing Arts in Beverly Hills on March 18th and 19th 2022 at 7:30pm!
Basnight describes the project as a journey of sacrifice, belonging, connectedness, and survival. Be sure to grab your tickets if you're in town!
by nyfa