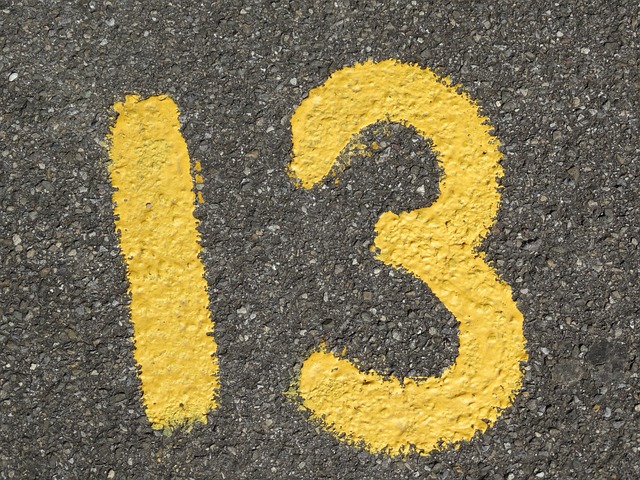 Whether you're very superstitious and believe in the curse of Friday the 13th or are simply looking for some great films, these movies will help you make it through the "unluckiest day of the year" in high style and with quality entertainment. From horror to comedy to inspired (and inspiring) high drama, we have it all on this list. Happy Friday the 13th!
Freaky Friday
In the original 1976 Disney classic, a young Jodi Foster is an athletic teen who finds herself in the horrifying situation of inexplicably switching bodies with her more traditional mother on Friday the 13th. The 2003 remake starred Lindsay Lohan and Jamie Lee Curtis with some new twists, including an enchanted fortune cookie and a rock concert.
Apocalypse Now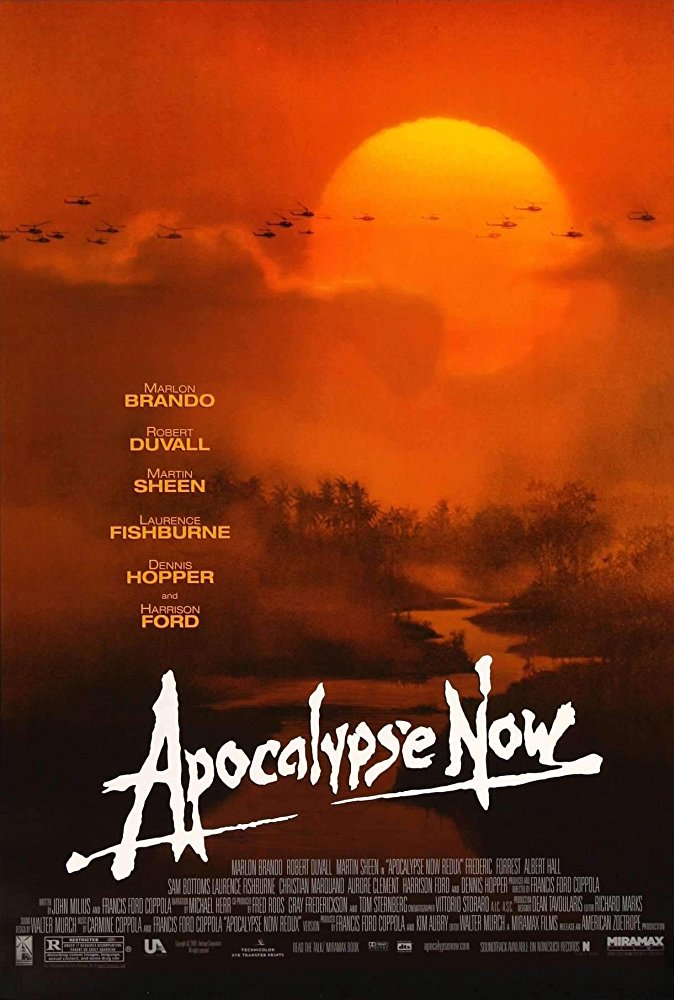 Based on Joseph Conrad's Heart of Darkness, this 1979 Vietnam war fable may have nothing to do with Friday the 13th, but hear us out: the Francis Ford Coppola classic survived one of the most notoriously cursed productions in history. From the monsoons to Martin Sheen's heart attack to the director's stroke, it's a miracle this cinematic masterpiece made it out of the jungle.
Fitzcarraldo
Speaking of cursed movies, check out Warner Herzog's 1982 film about a madman who transfers a river boat over land, all to fulfill his dream of building an opera house in the jungle. To make the film, Herzog literally dragged a boat through the jungle, over mountains, in mud — driving his crew to desperation and inspiring Roger Ebert to observe, "It's clear that everyone associated with the film was marked, or scarred, by the experience … Herzog denounces the jungle as 'vile and base,' and says, 'It's a land which God, if he exists, has created in anger.'" 
Friday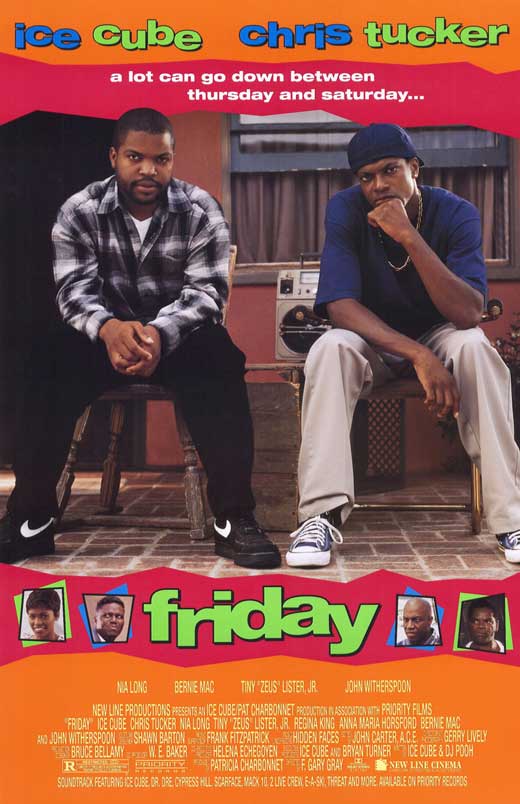 If you're less interested in curses and more interested in laughing, you'll enjoy this 1995 screwball comedy. Ice Cube and Chris Tucker's relaxing Friday takes a turn for the absurd when they get themselves into trouble with a local dealer and have to come up with $200 by 10 p.m. The 2000 sequel Next Friday is also worth a binge, when Ice Cube goes to extreme lengths to help his uncle get some money to keep his house in Rancho Cucamonga.  
Friday Night Lights
Okay, this isn't exactly about Friday the 13th either, but it's about another sacred Friday tradition: high school football. This binge-worthy NBC series ran from 2004-2011 and follows the Dillon High School Panthers football team throughout their trials and tribulations as they fight every week for victory on the night that ever matters the most to the small-town community: Friday.
… And, of course, there's Friday the 13th itself!
Since the original Friday the 13th film came out in 1980, the all-American slasher series centered around the hockey-mask-wearing spectre of Jason has become one of the largest and most successful horror franchises in history. We're sure we haven't heard the last from Camp Crystal Lake.
What are your favorite Friday films? Let us know in the comments below. And learn more about Filmmaking at New York Film Academy.
займ на карту мгновенно без отказа
zaymibistroru
займ на кредитную карту мгновенно
by nyfa