Social media isn't just a tool for film promotion or connecting with fans. As a visual and performing artist, social media can also be a tool for your own inspiration and growth! To that end, we've rounded up seven established filmmakers on Instagram who are guaranteed to inject a little inspiration into your news feed.
1. Kevin Smith
Instagram Handle: @ThatKevinSmith
Followers: 864k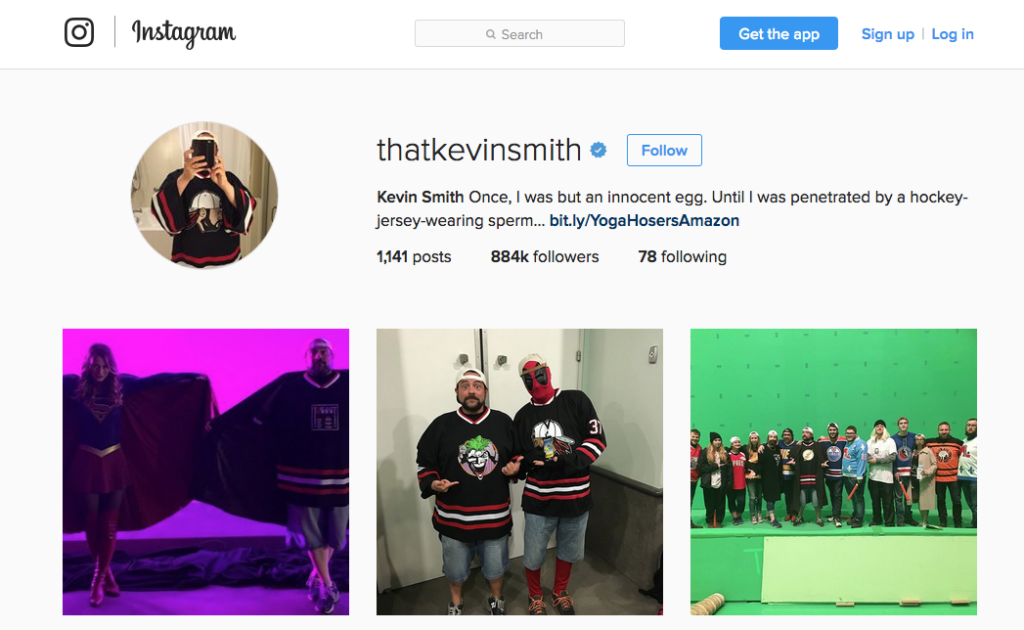 The big man in a hockey shirt who needs no introduction. No matter whether you love or hate his unique brand of cult comedy, his very candid Instagram account is wholly deserving on a list of filmmakers everyone should follow.
What to Expect: A bucket of geek culture, behind-the-scenes snippets and pizza.

2. Morgan Spurlock
Instagram Handle: @MorganSpurlockNYC
Followers: 15.5k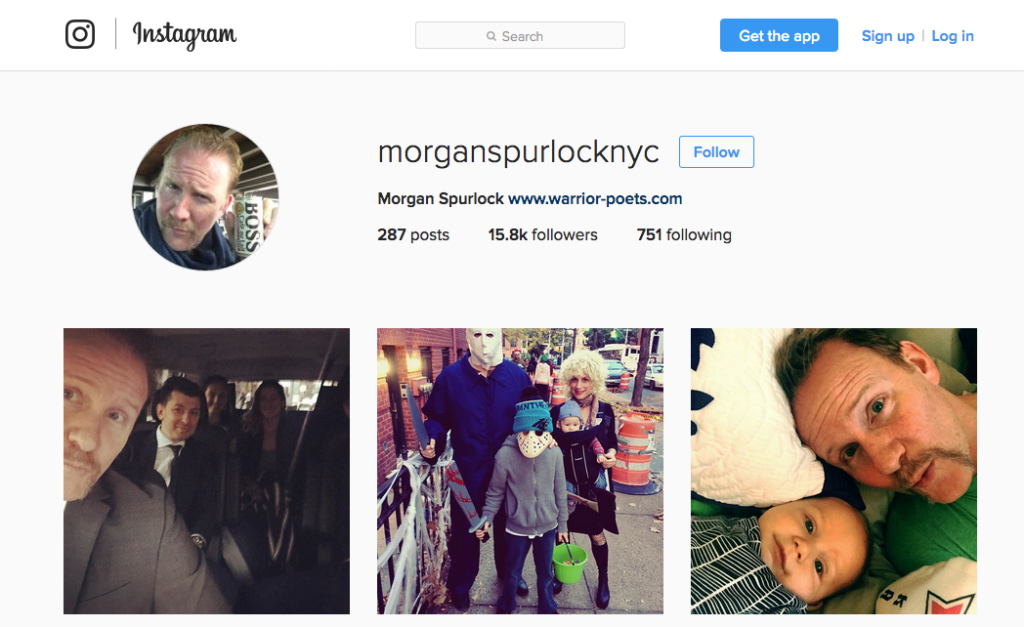 Multi-talented writer, filmmaker, documentarian and political activist who you'll probably know from one of the most impacting documentaries of last decade: Super Size Me.
What to Expect: The family life of a filmmaker laid bare, and a (not wholly-surprising) lack of burgers.
3. TIFF
Instagram Handle: @Tiff_Net
Followers: 45k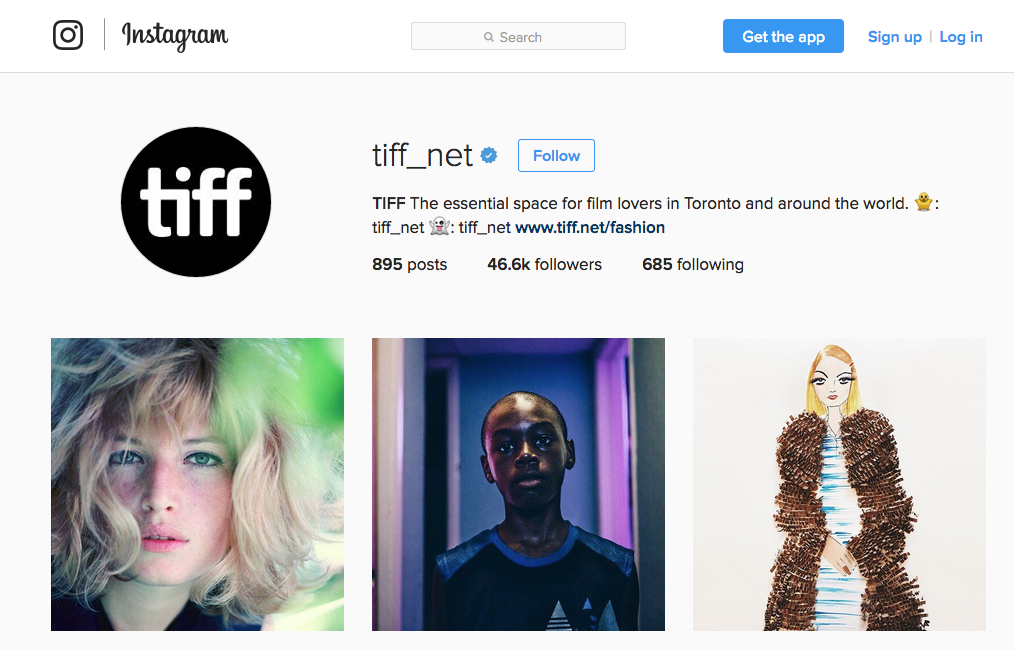 The official account of the Toronto International Film Festival — and even by global festival standards, it's an impeccably maintained Instagram account.
What to Expect: Simply gorgeous film-related eye candy.
4. Emmanuel Lubezki
Instagram Handle: @Chivexp
Followers: 354k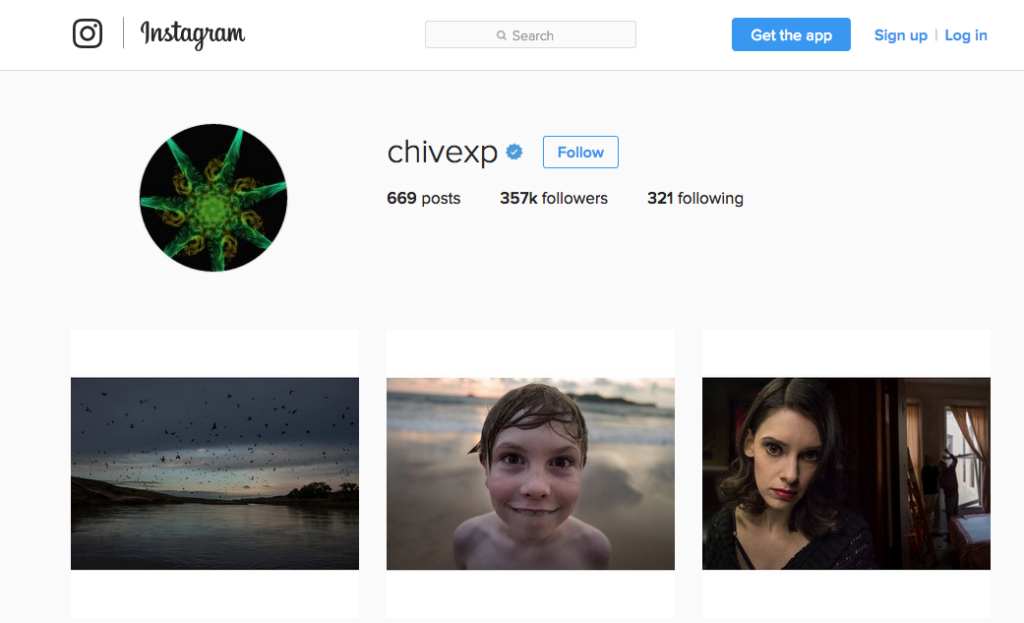 Quite possibly the finest cinematographer currently active, having knocked it out of the park with an entire string of masterpieces, one after another (namely "Children of Men," "The Tree of Life," "Gravity," "Birdman" and "The Revenant").
What to Expect: Pure poetry.
5.Radiohead
Instagram Handle: @Radiohead
Followers: 773k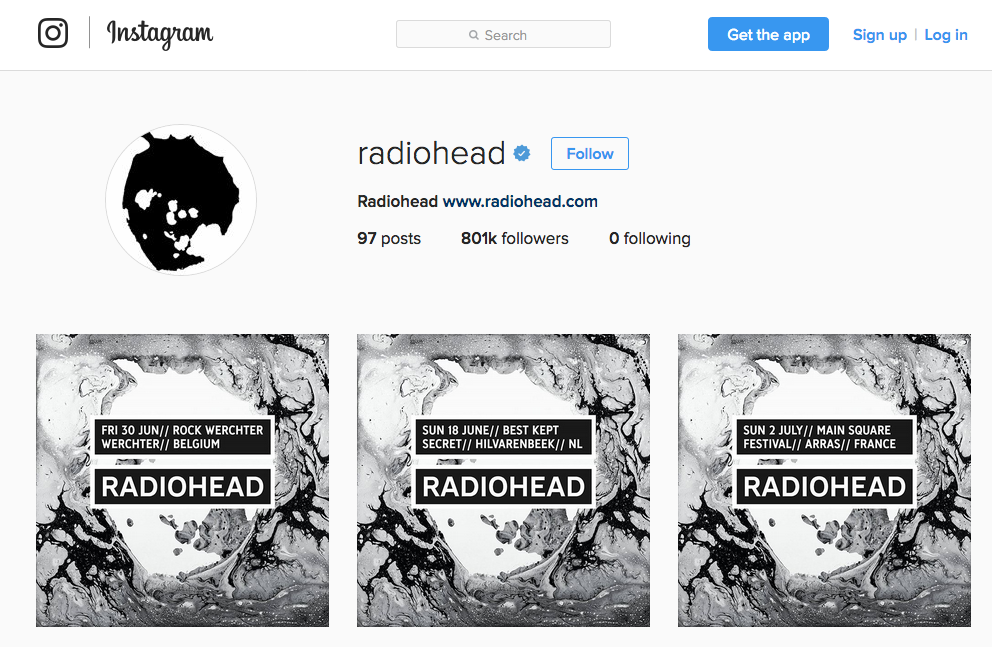 Not technically a "filmmaker" per se, but we absolutely had to include the audiovisual masters here owing to the exceptional shorts and imagery they frequently share on Instagram.
What to Expect: A lot of surreal food for thought to get your creative juices flowing, from both the band itself and talented fans.
6. Lee Daniels
Instagram Handle: @TheOriginalBigDaddy
Followers: 548k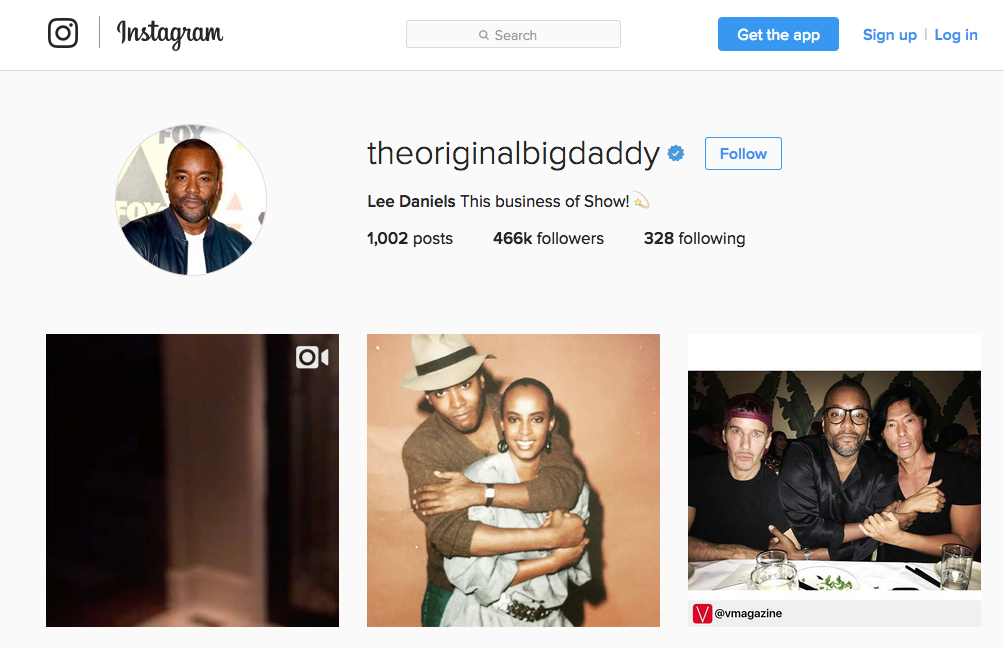 The multi-award winning director and producer behind "Precious," "Monster's Ball" and "The Butler."
What to Expect: A lot of heart, a lot of humor, plenty behind-the-scenes clips from Lee's current show "Empire" (and a few candid celebrity shots thrown in for good measure).
7. Ava DuVernay
Instagram Handle: @Directher
Followers: 390k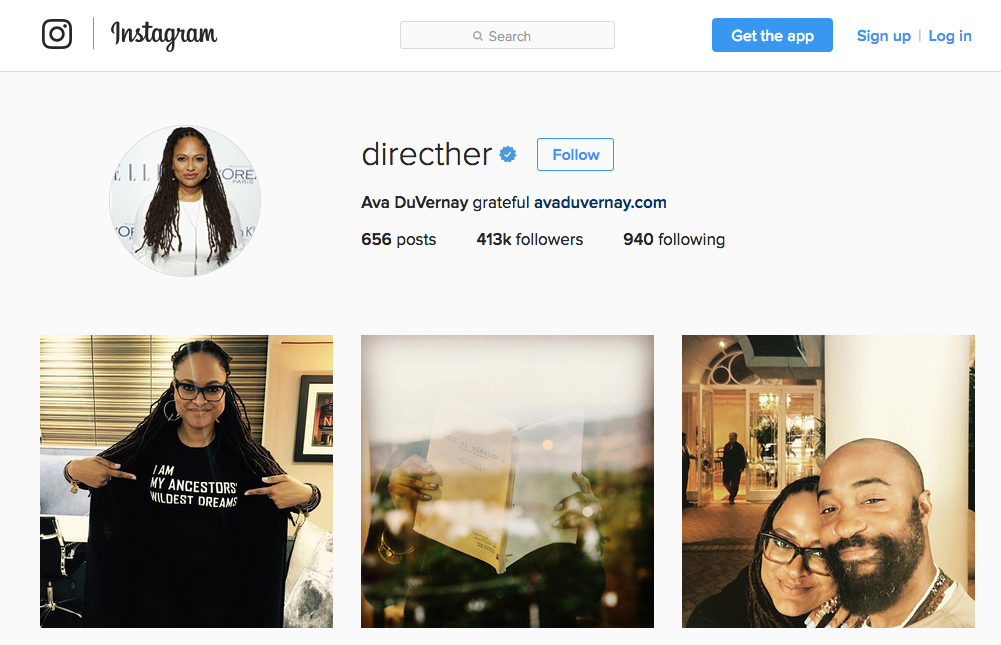 The first black female ever to have won the Best Director Prize at Sundance (for her second flick "Middle of Nowhere"), and also the first black female director to be nominated for a Golden Globe (for her work on "Selma").
What to Expect: A real inside look into the life of a director (warts and all!).
May your Instagram feed be full of inspiration!
by nyfa