New York Film Academy (NYFA) recently enjoyed virtually sitting down with two of its esteemed colleagues, Eric Brown and Michael Kunselman, to learn more about their military experience, how they were attracted to the film industry, and the visual and performing arts education that NYFA provides. Both Brown and Kunselman also discussed their roles as members of the NYFA Division of Veteran Services (DVS).
New York Film Academy (NYFA): What branch did you serve in, and what were your primary responsibilities?
Eric Brown (EB): I served in the United States Navy and my primary responsibilities consisted of but not limited fulfillment of the roles of a Gas Turbine Technician mechanical, craftsman/maintenance man, and shipboard firefighter. However, in the Navy as an engineer, there are multiple collateral duties that are assigned and must be treated with the same initiative as your primary function.
Michael Kunselman (MK): I was an Air Traffic Controller in the U.S. Navy for seven years. 
NYFA: What was your transition like when separating from the military and entering into civilian life? When did you plan to pursue higher education and why?
EB: I think each veterans' transition is unique, as each journey is unique to the person on it. So, I would classify it as such. It was a hard road filled with a lot of mistakes and misplaced trust but holding tight to Navy core values and the training helped me land on my feet. It took me about a year before pursuing an education and I'm truly glad I did. 
MK: I knew that I wanted to segway right into school after the military but was unsure of what I wanted to study. I attended a local community college after the military for a couple of years and knocked out my general ed classes before learning about NYFA.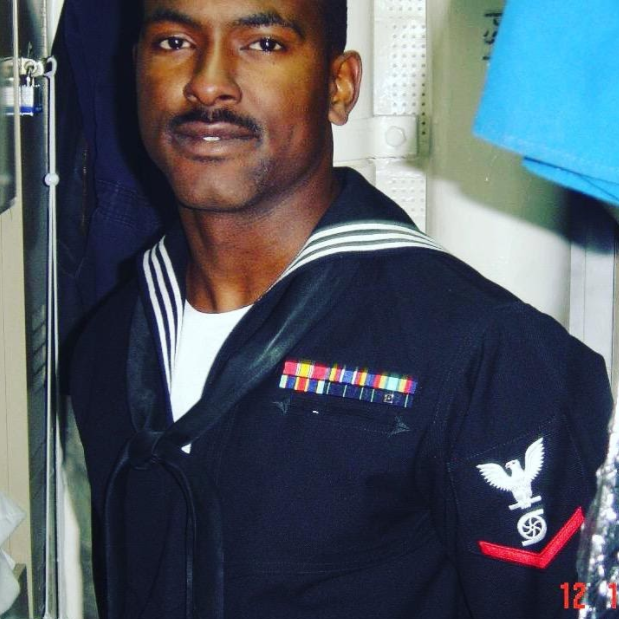 NYFA: How did you initially learn about New York Film Academy? What were the major reasons that led you to choose NYFA for your education?
EB: I learned about the New York Film Academy through my brother, in which we were supposed to embark on this journey together in filmmaking & screenwriting. However, he decided to continue to serve instead. What led me to choose the New York Film Academy was the hands-on instruction I heard about and I had recently started doing some acting, so I wanted to see if I could really harness such a skillset. 
MK: A fellow Navy Veteran that I had met on a film set let me know about the New York Film Academy. I found the admissions process and getting into the classroom rather seamless when I first attended NYFA. The pre-set curriculums were great in that I didn't have to worry about selecting the appropriate classes in my degree program and worry about being at full time.
NYFA: What programs did you attend at NYFA? What were your favorite elements in the discipline of your study? What was your biggest challenge? 
EB: My primary focus was learning as much as I could through taking the Associates of Fine Arts in Acting for Film and then applying what I learned to the industry. So, for me, my favorite discipline was and will always be acting. However, nothing comes easy and there were some challenges. In Acting you have to be open to vulnerability, to emotions, to chaos almost; so, it would seem. These are none of my favorite things and I never really knew much about emotions growing up. I'm from Miami Florida, it's really not in our DNA but it was a challenge, so I accepted it and went there. 
MK: I graduated from the Bachelor of Fine Arts in Acting for Film program. I really enjoyed that the core classes were throughout the duration of the program and that I didn't have to take a number of semesters of only General Ed and Liberal Arts and Sciences classes before taking acting classes.
One of the challenges, in general, is that you have people that are trying to get into the industry and in school for the wrong reasons. People who just want the stardom and to walk the red carpet and that don't have a true love for the craft that goes into being a successful visual and performing artist.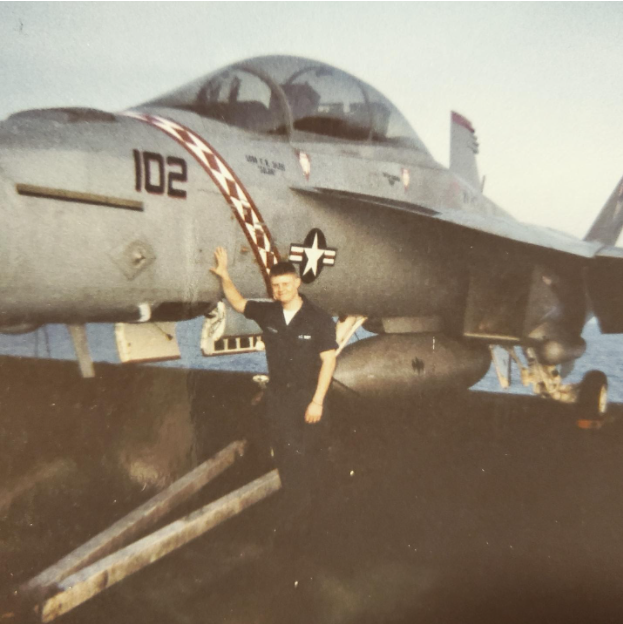 NYFA: Tell us how your military experience and your NYFA education have impacted your goals in the industry as actors? 
EB: The level of training and discipline I received from the military created the spear sharp enough to break through any barrier (i.e. the entertainment industry) and I would say, NYFA (through Acting) helped create a powerful thrust for proper execution. So, my advice to vets who may be interested in NYFA. Take a look at what it has to offer, the community of veterans that whole-heartedly love what they are doing, sharpening their skillsets, and telling the stories we've waited so long to tell. 
MK: The discipline I learned while in the military and the education from NYFA sets you up with the tools to succeed in an industry as brutal and competitive as the film industry. It's an industry where you have to be on the grind and constantly be working at your craft and getting yourself out there.
NYFA:  How has your experience in the military helped you in your current position within the DVS?  
EB: My mindset from the military was and still is that I can do anything that I set my mind to accomplishing. That's what they prepare you for if you're paying attention. It's hardening your mind for a less than gentle reality that there may come a time where you have to do this job or that job and have all of these responsibilities, atop of your full course meal. The military helped prepare me for whatever may come my way, which is now assisting my fellow veterans who are interested in studying at NYFA — as well as those who enroll –with their transition into education 
MK: My experience having served in the military; it really helps with connecting with veteran students at NYFA and understanding their needs. Being able to be as transparent as possible with the information on the school helps in that development of trust and chemistry building. Do your research on the film industry and the different schools first and foremost. The New York Film Academy has a hands-on approach to teaching visual and performing arts. You will be on your feet and have your hands on a camera in no time and will get that on set experience in your production workshops. Being able to shoot on the Universal Studios Backlot at the Los Angeles Campus is a unique experience that is exclusive to the New York Film Academy.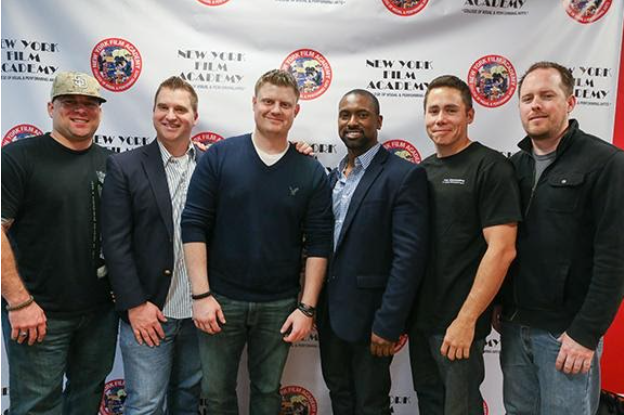 NYFA: Please tell us about the services that the NYFA Division of Veterans Services provides to veterans and how it supports them? 
EB: The DVS provides an abundance of resources to all veterans, dependents, and their spouses. NYFA's DVS has a full-service mission to help the veteran community with transitioning out of the military, support through the admissions process, connecting veterans with counseling services resources within the community, special events including Master Classes and VA benefits briefings, and industry resources. While students focus on the classroom, we create an environment of supportive resources such as internships, networking events, scheduled outings, or guest speakers, through the NYFA Veterans Advancement Program, which is Chaired by the honorable Colonel Jack Jacobs, an American hero and recipient of the Medal of Honor.  
MK: The NYFA DVS has a number of resources and contacts available to help veterans in many different ways, including post-graduation employment. The DVS is constantly looking to grow its resource and contacts network. The DVS has worked with the local Vet Centers, VA, and a number of veteran non-profit organizations to provide a number of workshops and benefit information sessions. Lionsgate, Paramount, Disney, Casting Society of America (CSA), Warner Brothers, Hire Heroes USA, and many others have visited our campus to help our veteran students on ways to enhance their careers and take them to the next level. We have been proud to have helped NYFA veteran-students find employment and internships at top companies in the industry including Lionsgate, NBCUniversal, and CBS. 
The entire New York Film Academy community expresses appreciation to Mr. Eric Brown and Mr. Michael Kunselman for their service to our nation, and for their support of veteran-students at NYFA. If you have any questions or would like to learn more about NYFA's Division of Veteran Services (DVS), click here. 
by nyfa