Historically speaking, the movie industry doesn't have a fantastic reputation when it comes to creating art in an environmentally friendly manner. 
It probably comes as no surprise that massive blockbusters generate a lot of carbon emissions during production, but the scale of which is nothing short of exasperating. To take 2007's The Dark Knight as an example, the production team burned through half a million dollars' worth of gasoline and a full million dollars worth of building materials for props and sets. In addition, many of the 900-strong production team were flown between the US, England, and China in order to film subsidiary scenes there.
To boot, many businesses were urged to leave their lights on so Nolan could make the most of Hong Kong's night skyline.
There's a reason why Hollywood is perpetually shrouded in smog; as revealed in a University of California study, movie production generates more pollution in the area than any other major industry (including manufacturing and hospitality). Only fuel refining topped this.
However, with a heightened awareness to global warming and sustainability issues in recent years, filmmaking is beginning to wake up and follow suit. Not only are there more movies and documentaries centered around sustainability as subject matter (think Wall-E, An Inconvenient Truth, Avatar, et al), but filmmakers —both A-list and hobbyist—are beginning to think more consciously about green filmmaking while on set.
Ways to Improve your Green Filmmaking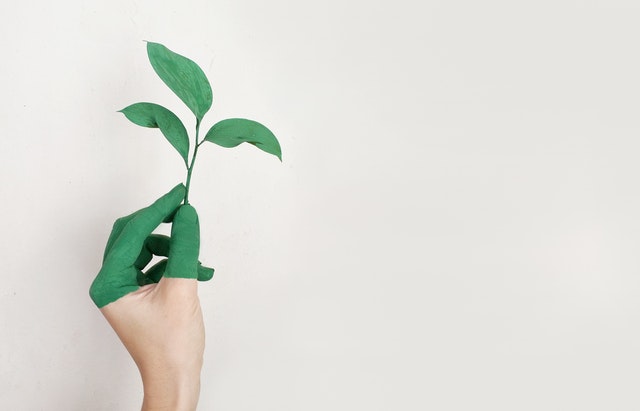 In a nutshell, green filmmaking involves reducing or offsetting emissions so that the entirety of the production can be deemed "carbon neutral." Understandably, this isn't an easy thing to achieve; it was only until 2006's political thriller Syriana that this goal was realized, and only a few truly carbon neutral movies have followed since: An Inconvenient Truth, The Day After Tomorrow, Sweet Land, and The Day The Earth Stood Still (the remake) are the only titles we're able to verify.
If you're in the business and looking to increase your green filmmaking credentials (or even join that tiny list), there are a few easy and financially viable things you can do:
Water Bottles. Even on small productions, there are hundreds of the things lined up on tables and in hospitality areas and recycling them all at the end of a shoot doesn't do much good (they'll only be recycled into more plastic products before eventually ending up in landfill). There are a few manufacturers who claim to produce 100% carbon-neutral water bottles, but it's worth asking all crew members to bring in their own reusable bottles since this will also shave a little (or a lot) off the production budget. Biodegradable plates and utensils are also a good idea.
Hire a consultant. This can be a little on the pricey side, but having an eco consultant is the most effective—and arguably only—way of getting your production to the magic carbon neutral mark. Having a dedicated consultant to analyze every aspect of the project in great detail also frees you up to focus on your craft with a clear conscience.
Do research. If you're not in a position to bring in a consultant to handle all the sourcing for materials and equipment, do spend a little time doing some research yourself. It doesn't take long to check out the green credentials of the companies you're working with and buying from—even a quick Google search will usually tell you everything you need to know.
Shop local. Travel can be one of the biggest CO2 contributors in all stages of movie production, so it makes a lot of sense to try and cut down the amount of locations involved and hire as many professionals from that area as possible, rather than have them fly from around the globe.
Go hybrid. On the topic of travel, car journeys can cumulatively rack up a lot of spent gasoline over the course of a project, particularly on larger productions. Opt for vehicles that are more economical rather than gas-guzzling SUVs and the like.
Don't forget that many states provide tax incentives for those practicing green filmmaking, so do look into tax breaks for the areas you'll be working in. Even if there isn't a precedent there already, it's worth reaching out to officials anyway and begin negotiations. After all, they'd rather have you in their state rather than any other.
Get In The Competition!
Helping the planet is its own reward, but adding a little competition doesn't hurt either. If you're as green as the freshly grown grass, you may want to consider putting your work up for judgement in one of many festival competitions that exist to celebrate green filmmaking. Some of the more prominent ones to consider include:
More Green Filmmaking Resources
Learn more about how you can reduce your carbon footprint in NYFA's One-Year Producing Conservatory Program.
by nyfa