A film telling the story of the Gucci family just dropped. Naturally, if you're someone who not only follows fashion trends, but also follows what goes on behind the scenes, you're well versed in what this film is going to be about. However, if you have no idea that the Gucci's had a scandal or that this film was even coming out, don't worry, we've got you covered.
What's This Film About?
The movie itself follows the story of Patrizia Reggiani "an outsider from humble beginnings, marries into the Gucci family, her unbridled ambition begins to unravel their legacy and triggers a reckless spiral of betrayal, decadence, revenge, and ultimately…murder" (IMDb, 2021). In short, it appears the film will be following Reggiani as the main character as we begin to familiarize ourselves with all the players within the House of Gucci. 
What About The History Behind It?
Let's go over some of the basics, crash course style. Gucci, the source of all the drama, is a very well known fashion brand that's based out of Florence, Italy. As a company, it was prestigious enough that it was worth fighting for control over. Maurizio Gucci is a very important figure in both the company and the family that ran it. Depending on where the movie takes place, he will either be in the process of or already have begun to "consolidate his control" over the company by becoming "involved in various court battles in [a] bid to drive his family members from the board" (Forbes, 2019). As in all things related to family and running a business, it isn't impossible to imagine how mucky this situation would grow to become. But that isn't even half of it.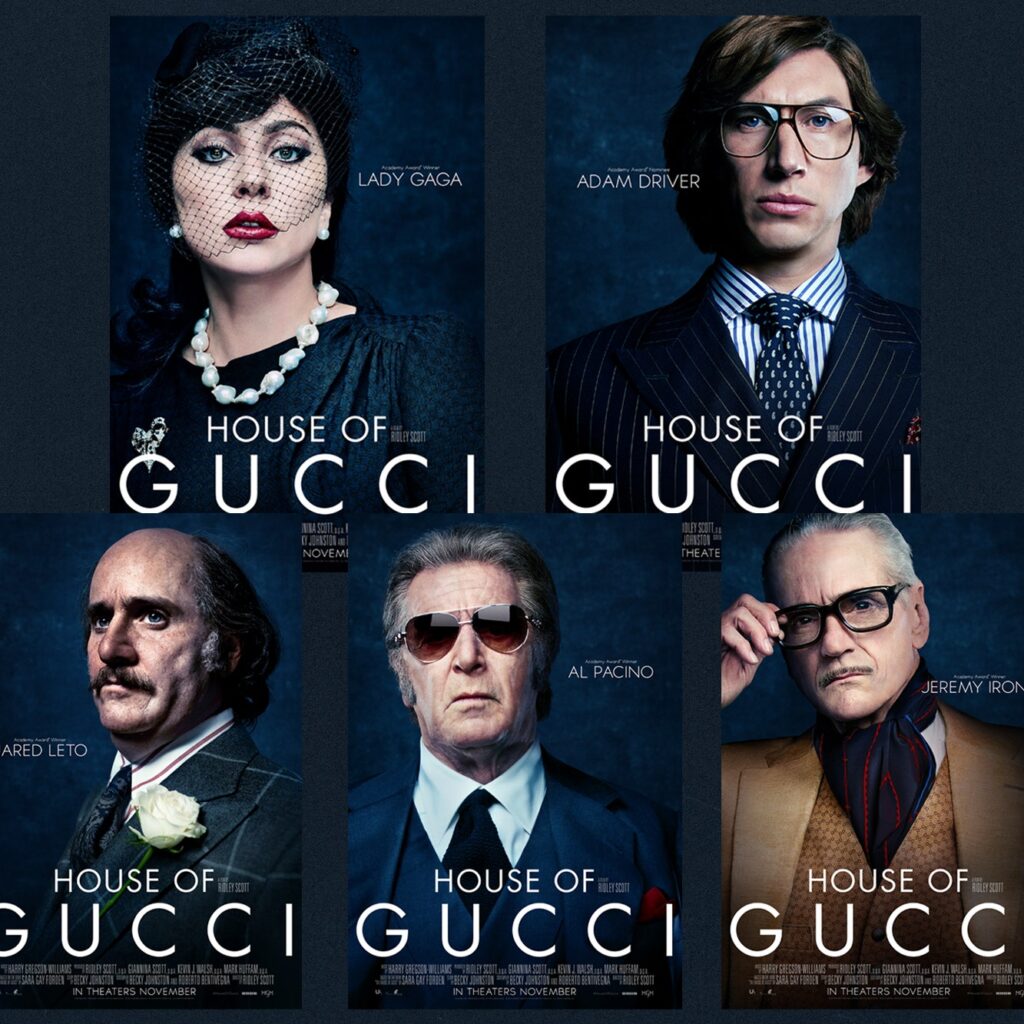 In 1972, he married a woman by the name of Patrizia Reggiani, who came from humble beginnings. As a result, one individual in particular, Maurizio's father Rodolfo, didn't approve of their union. Perhaps one of the most important aspects of this story isn't that external pressures like Maurizio's father existed, it was that he and his wife Patrizia were happily married, at least for just over a decade before their marriage began to break down. When Rodolfo Gucci died in 1983, Maurizio inherited half of the company's stake, and here is where things began to change. The way Maurizio began to handle the company was not to Patrizia's tune. Alongside other factors, their marriage began to degrade until 1985, when both her and Maurizio fell into a decade long protracted legal battle as they tried getting divorced. To top it all off, Maurizio had begun seeing someone else, and planned to marry his new girlfriend, the younger Paola Franchi. It wouldn't be long until the pent up feelings of resentment and jealousy manifested themselves in a gruesome plot for Reggiani to kill her husband. After that, the dominoes would fall in place as an anonymous tip sent the investigation straight to Patrizia's doorstep.
Final Thoughts
As someone who doesn't particularly follow the world of fashion, much less even heard of this story, doing the research for this film and storyline was interesting in and of itself. It can't be that far out of the realm of possibility that watching a film adaptation of this story is sure to be an equally fun watch.
If the premise isn't enough of a hook, House of Gucci has quite the all-star line up too. Adam Driver as Maurizio Gucci, Lady Gaga as Patrizia Reggiani, and Jeremy Irons as Rodolfo Gucci, just to name a few (heck, even Al Pacino's is in it). House of Gucci released in theaters November 24th, 2021.
by nyfa